Party.iO
Party.iO!  Get ready for the funniest and most enjoyable battle royale game. Pick up other players and throw them off the area. Try to survive and be the last one standing. Join this addictive entertainment right now.
Features:
Free to play.
Play it anytime anywhere.
Super realistic physics.
Easy controls.
Hanging to the walls to survive added.
Breaking free when grabbed added.
Fast, addictive and fun gameplay.
Party.IO Links:
Company: DIGIART INVESTMENT LTD
Genre: Games, Indie Games
Rated: 4+
Offers in-app Purchases
Hey Casual Gamers!  Ever wanted a quick fight but don't have time for flashy entrances and long loading screens?
Party.IO offers insanely quick fights with what seems to be…random inflatable tube men with feet.
Sounding crazy enough yet?  Let see if we should just toss this casual review aside or not…
Gameplay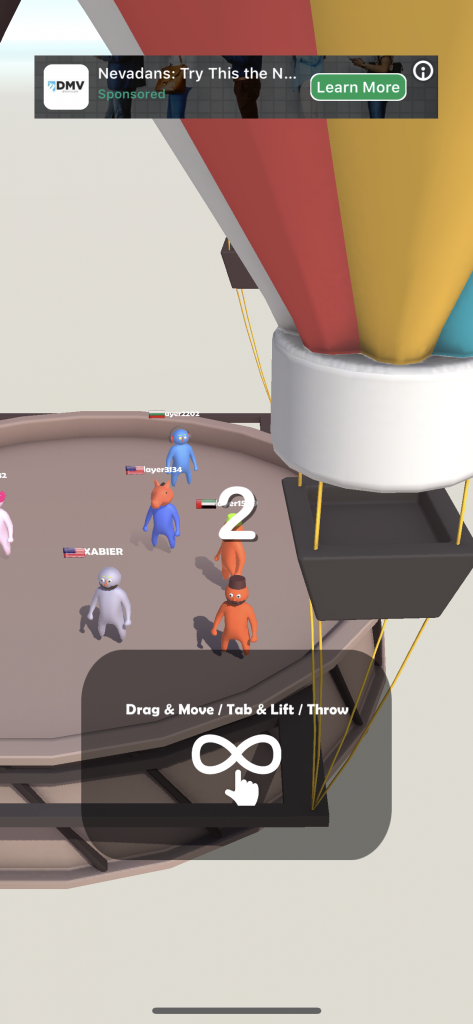 This casual review will more than likely just be a mini due to how simple this casual app is.
Party.iO starts off with no tutorial.  Not like there's on really needed.  The basic idea to win is to run into other bodies and toss them outside the ring.  This gives you a bigger body and a slightly better chance of not being thrown out yourself.
It's anyone's game at anytime.  This is what makes Party.iO fun and oddly competitive.
It's essentially a battle royale with no weapons.  Just funny looking hands.
Graphics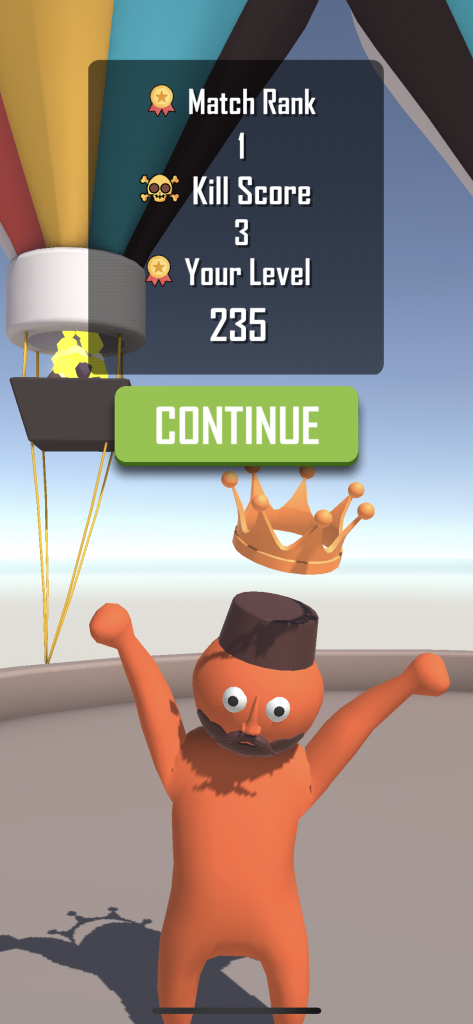 The graphics in Party.iO are not the best in the world, but they are stable and clean.  You would think that in almost 2020 it wouldn't be an issue.
Most of the running is funny but it falls in lines with the simplicity of this casual app.
Music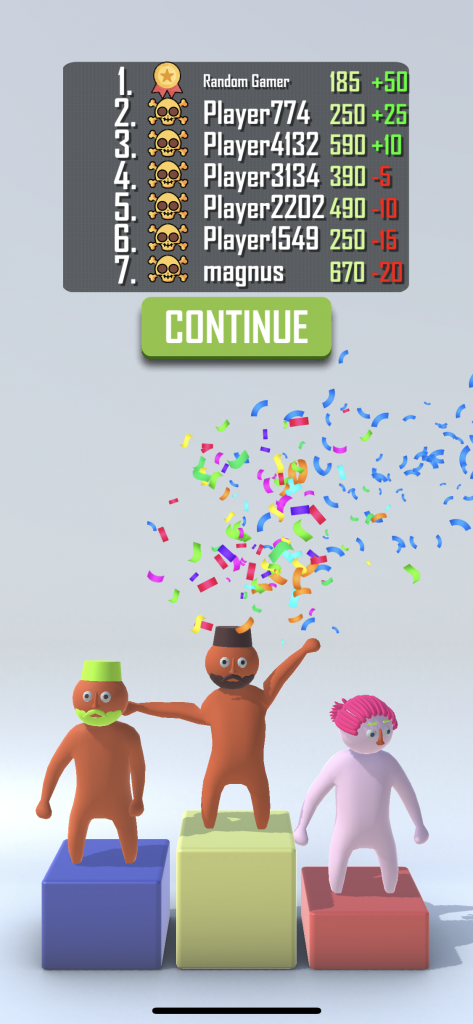 Wow, it's been a while since I've seen an app with no sound!  No music, no funny noises.  Nothing but the outside noises…
At any rate, it makes it perfect to play in silent mode and with a rather interesting playlist!
Controls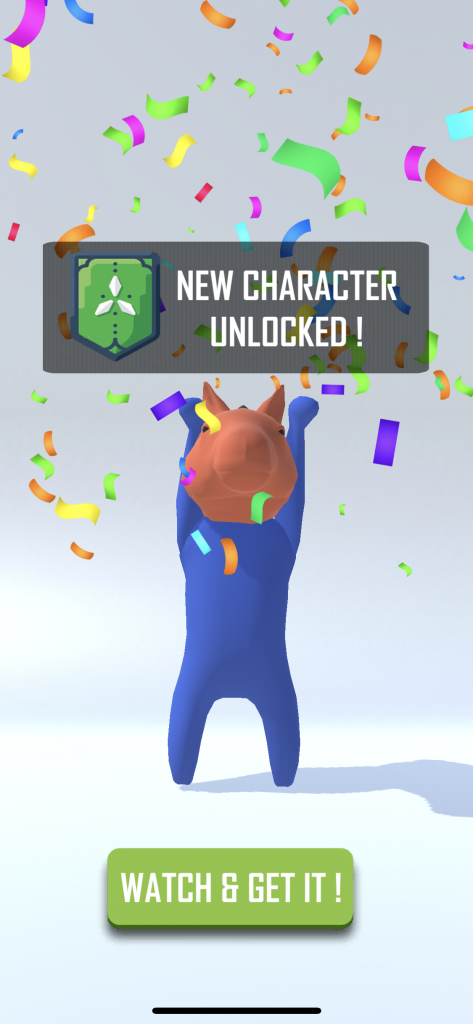 This part of Party.iO is the hardest to master.  So the avatar will mindlessly run into any direction.  Dragging towards a direction on the screen will change the mindless walking, and tapping the screen will make an attempt to grab your opponent.
While the object to is to pick up and toss your foes out the ring, the controls make it sometimes an impossible task.  Bad controls would usually be a turn off for me, but it puts an interesting spin on a rather simple casual app.
This is slightly button masher friendly and it's enjoyable.  When you are grabbed, tapping the screen rapidly is one of the few ways to break a hold and escape from the edge.
The Power of in-app Purchases
Oddly, there's nothing to purchase on this casual app.  This is just an app that relies on ad revenue to keep going.
This isn't a bad model considering most matches are about a minute or two.
The Verdict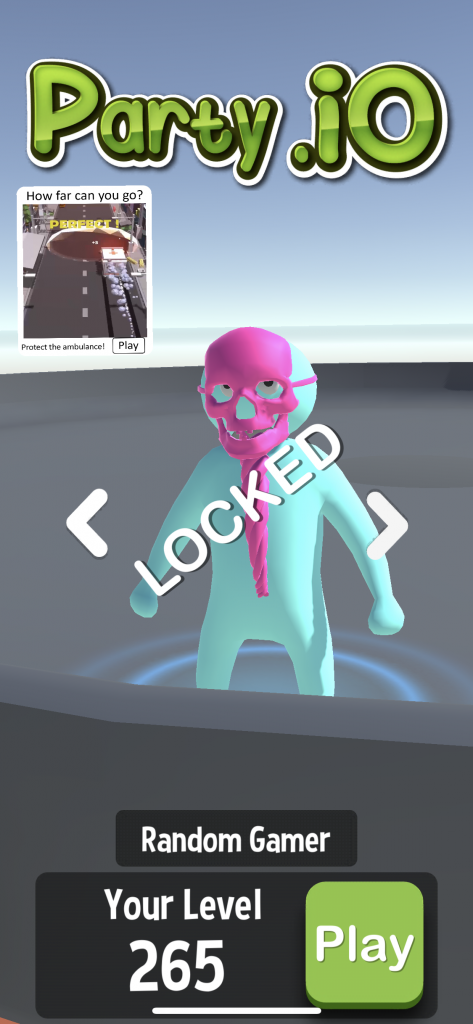 Truthfully, this casual app has turned out to be more fun than I could have imagined!  The simplicity of a quick "King of the Mountain" appeals to me in many and various casual ways.
While the no sound is a bit of a downer, its usually how I play while outside so it's not too much of a bother.
Hopefully, all of our wishes can be fulfilled in a later patch?
Are you the best player in Party.iO and looking to show off?  Drop a comment in the section below and tell us how you made it to the top!
Happy Gaming, and as always, keep it casual!
Party.iO Overall Rating: 4/5
Party.IO Links:
Company: DIGIART INVESTMENT LTD, Indie Games
Genre: Games
Rated: 4+
Offers in-app Purchases
About Post Author