OVERDOX Review!
"Action-Packed Real-Time Combat!
Feel the rush of competition as you face off against foes in real-time!
Use skill shots, dodge, and parry! Only the fastest and most skillful will reap the glory of battle!
Endless Fun with Various Game Modes
Which of the 12 gladiators will emerge from the arena victorious?!
Compete against players from all over the world in an exhilarating battle royale match!
Duke it out with your friends in Friendly Mode to see who's best!
Sneaky but Deadly!
Be wary of your surroundings! Track opponents down to catch them off guard!
Flash, Toxic Mist, Entrap… Acquire various unique skills from the battlefield to unleash them on your opponents!
Take Your Pick! Wide Variety of Weapons Ready!
Pick the weapon that suits you best from the ultimate weapon collection!
Upgrade your weapon and use the Weapon Skill to eliminate all opponents!
Your Very Own Stylish Gear!
Collect and upgrade gear pieces that specialize in Attack, Defense, Speed, or Stamina!
East meets West! Complete gear sets grant special set effects!"
iOS Link: https://apps.apple.com/sg/app/overdox/id1455811990
Android Link: https://play.google.com/store/apps/details?id=com.haegin.overdox&hl=en_GB
Company: HAEGIN Co.
Genre: Action
Rated: 12+
Offers in-app Purchases
Gameplay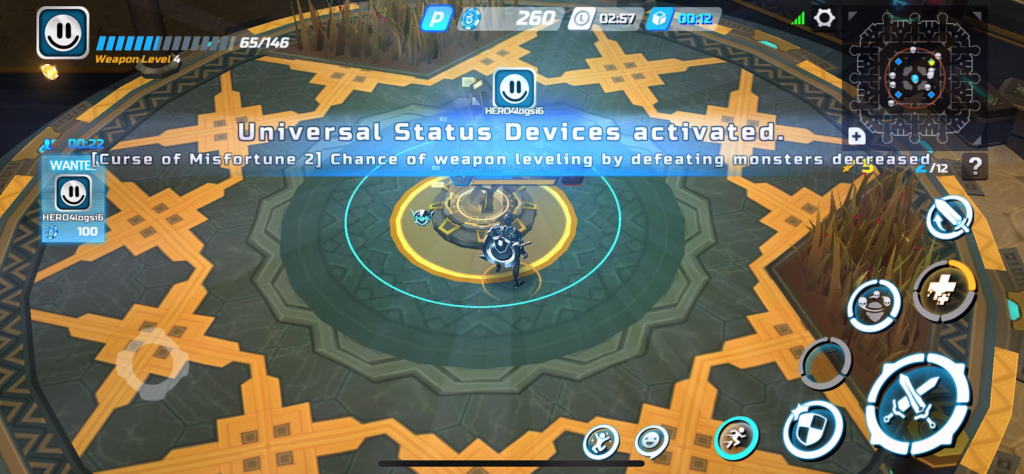 When I first stumbled across OVERDOX, I couldn't help but notice that it looks a lot like League of Legends. Admittedly, I am not someone who plays League (sorry), however, I know a lot of people who are big fans. So I thought to myself, how bad could this be? Exactly!
OVERDOX is not only extremely fun but very challenging at the same time. The gameplay is of console-quality and consists of you having to knock out every member on the map as the last man standing. Think of it like PUBG Mobile and League had a baby.
Of course, the first few matches you have to play against bots to get used to the controls and how to play but once you're playing with real people it really is a treat.
All I can say is make sure you have an extremely strong internet connection while playing otherwise a wifi symbol will keep popping up.
Graphics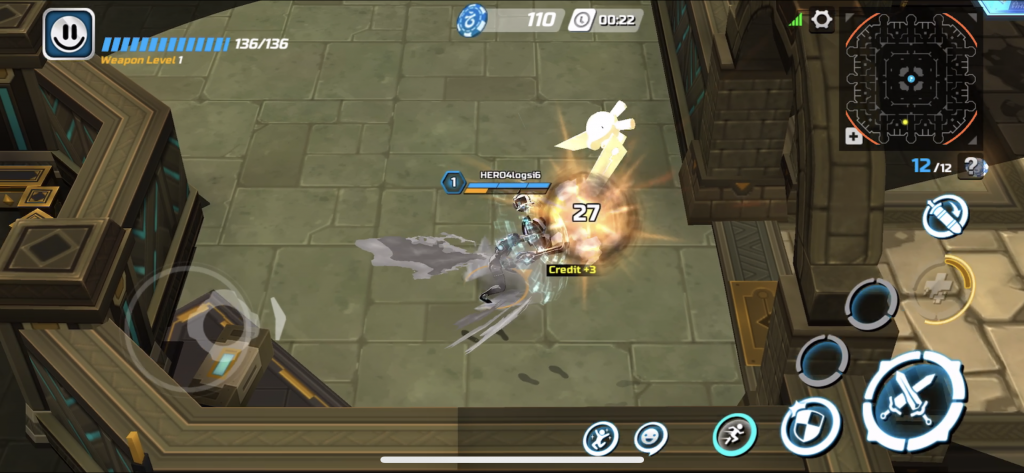 I'd say the graphics are of console-quality, but they're not exactly. They're brilliant, don't get me wrong, but I am not a huge fan of birds-eye view games. I feel as if it is very easy to get lazy with games of a birds-eye view as you don't need to add too much detail to the characters and other items.
Music & Sounds
The music and sounds for OVERDOX are quite interesting as it's mainly dubstep with a bit of generic fighting music added to it. I personally like it most of the time, but I wouldn't play it with the music all the time. Luckily like most games, you can turn off any sounds or music in the settings.
Controls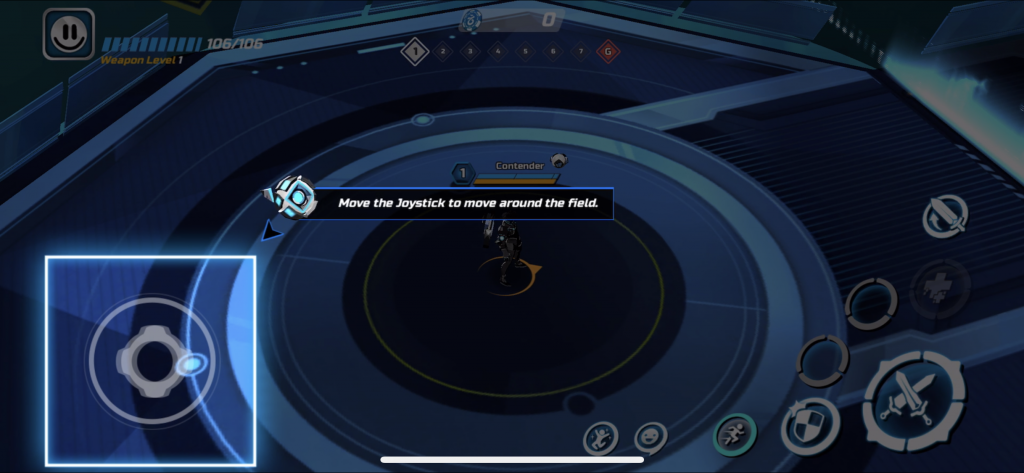 The controls are quite overwhelming but the training drone (who runs you through the tutorial) breaks them down slowly.
There's an attack button, a joystick to move, a dash button, and a block button. There are other buttons but they unlock over time. It's good that they let you focus on the basic ones first rather than throwing everything at you at once.
The Power of in-app Purchases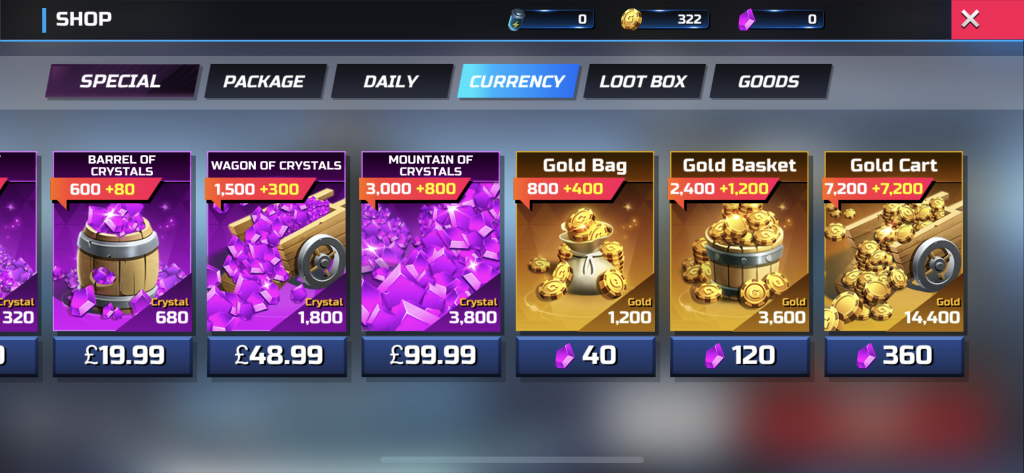 Special
New Year's Package for £9.99
Daily Crystal Benefit for £4.99
Package
Hello 2020 Package for £3.99
TEIN(Drone) Package for 250 crystals
Epic Package for £99.99
Loot Box Package for £48.99
X Coin Package for £19.99
Daily
Steel Sword if you watch an ad
Great Sword of Destruction for 600 gold
Arbiter for 600 gold
Judges of Hell for 300 gold
Asura for 150 gold
Infantry for 50 gold
Currency
60 crystals for £1.99
320 crystals for £9.99
680 crystals for £19.99
1,800 crystals for £48.99
3,800 crystals for £99.99
1,200 gold for 40 crystals
3,600 gold for 120 crystals
14,400 gold for 360 crystals
Loot Box
Long Sword Update pack for 100 crystals
Special Loot for 60 crystals
Premium Loot for 720 crystals
Goods
Free Battery if you watch an ad
Normal Energy Boost for 30 crystals
4 batteries for 6 crystals
26 batteries for 30 crystals
120 batteries for 120 crystals
Megaphone for 60 gold
10 megaphones for 300 gold
The Verdict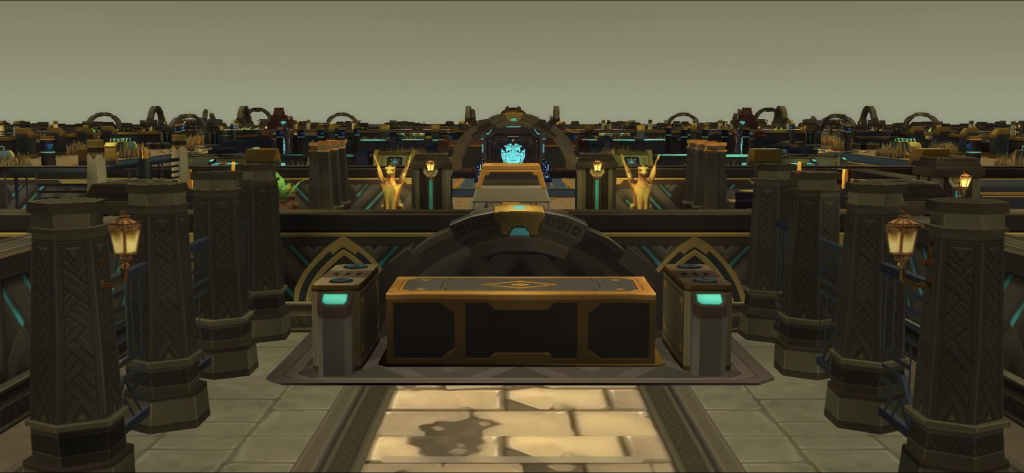 I thoroughly enjoyed OVERDOX and I am 99% sure I am going to keep it on my phone for those days where I just want to play all the good games. I am a sucker for some cheaply made games though.
If you decide to download OVERDOX, let us know what you think and if you agree or disagree with the things we said. Happy gaming and stay casual!
OVERDOX Overall Rating: 3/5
iOS Link: https://apps.apple.com/sg/app/overdox/id1455811990
Android Link: https://play.google.com/store/apps/details?id=com.haegin.overdox&hl=en_GB
Company: HAEGIN Co.
Genre: Action
Rated: 12+
Offers in-app Purchases