Nightfall Review!
"Join the ranks of the Nightfallers and play with your friends in this free online multiplayer game.
Work as a team to light up the darkness and protect the dream from the Nightmares and their minions, the Nags.
Defeating Nightmares unlocks gates between REM zones, allowing Nightfallers to go into the deepest, darkest reaches of the dream. There, the Nightmares' corruption is at its strongest, and where enemies are at their most deadly.
To triumph, you'll have to persevere and become more powerful. By growing in the strength you can unlock over 200 masks and outfits to personalize your character and upgrade your equipment. 
Nightfall is completely un-monetized. That means you won't have to pay to download it, see any ads, or make any microtransactions or in-app purchases.
It's also safe. The app presents no public-facing personal information and interactions are limited to predetermined emotes – so no chatter from unfriendly voices or people you don't know.
Enter the dream. Defeat Nightmares. Become a legend. "
iOS Link: https://apps.apple.com/gb/app/nightfall-online-multiplayer/id1476707129
Android Link: https://play.google.com/store/apps/details?id=uk.co.bbc.nightfall&hl=en_GB
Company: BBC Media Applications Technologies Limited
Genre: Action
Rated: 9+
Gameplay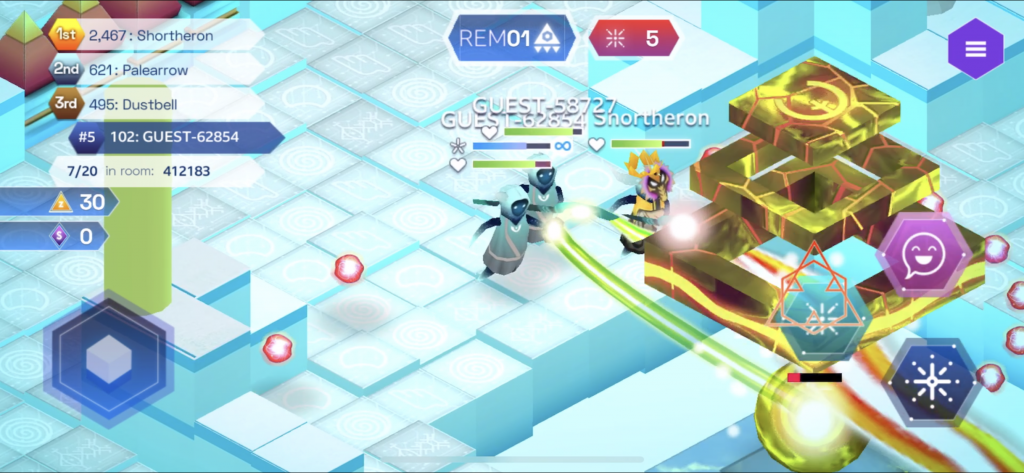 When I found out this was a completely free game made by the BBC, I didn't exactly have high hopes. Why are they only relying on downloads? I'm sure there are people out there who would pay but I digress.
In your dreams, you become a Nightfaller and your mission is to defeat the evil that is the nightmares. Enter the dream. Defeat the nightmares. Become a hero! Upon entering the game you're put into a world where other online players are and you can team up together to defeat any enemies in the game and become top of the leader board. I really liked the concept of working together to defeat the evil rather than having to kill each other. This game is also perfect for younger children as it has automated chat responses so you can't say inappropriate things.
I don't know if I've been living under a rock but I've never seen a game like this on the app store and I'm definitely a fan!
Graphics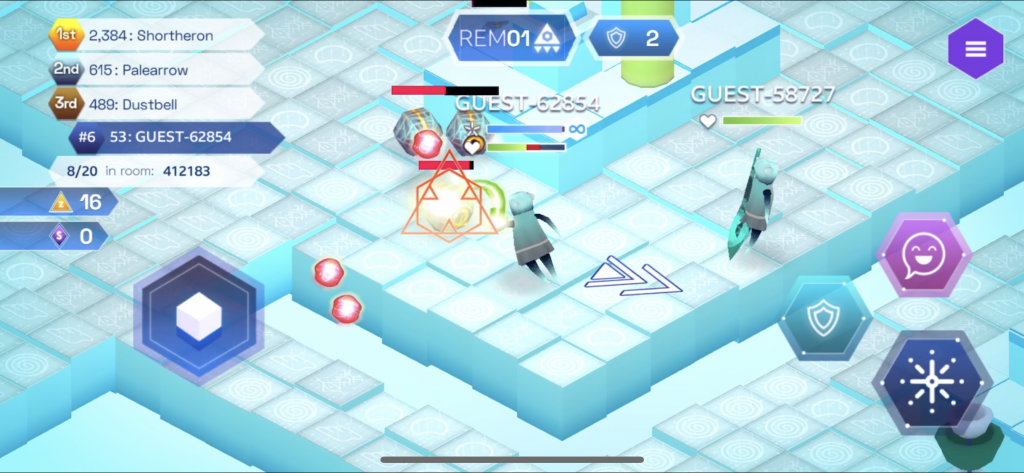 With the fun-filled gameplay being a hit in my eyes, the graphics were also great. If you'd told me there was a completely free game on the app store with no-in app purchases, I would automatically assume the graphics were bad. So to see pleasing visuals, I can't really complain.
Music & Sounds
The music fits in well with the gameplay, however, I did find it a little irritating at times so I had it off while I was playing it. It's clear that effort has been put in in this department.
Controls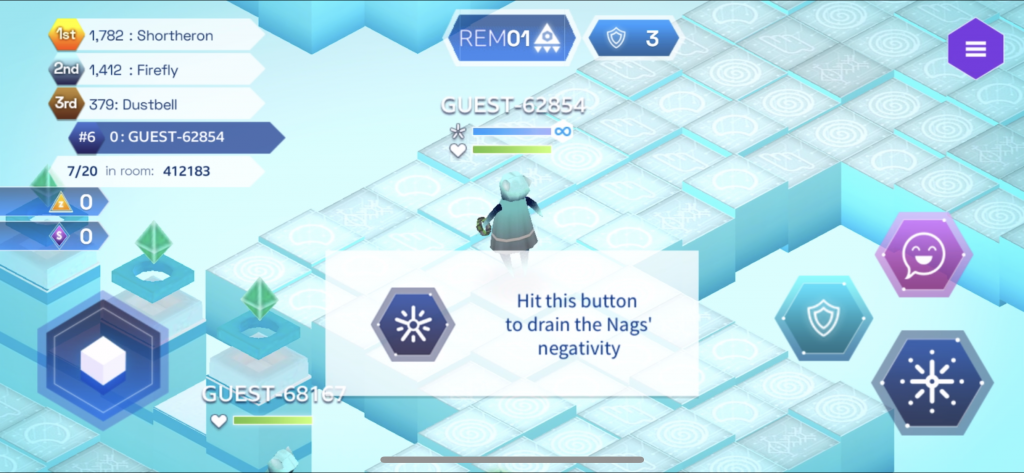 There are a few controls to remember during gameplay but not too many that it's overwhelming. There's a joystick on the left that you hold down to move around and on the right are all the attack and chat buttons. I like the way it's laid out and the screen doesn't look too crowded.
The Power of in-app Purchases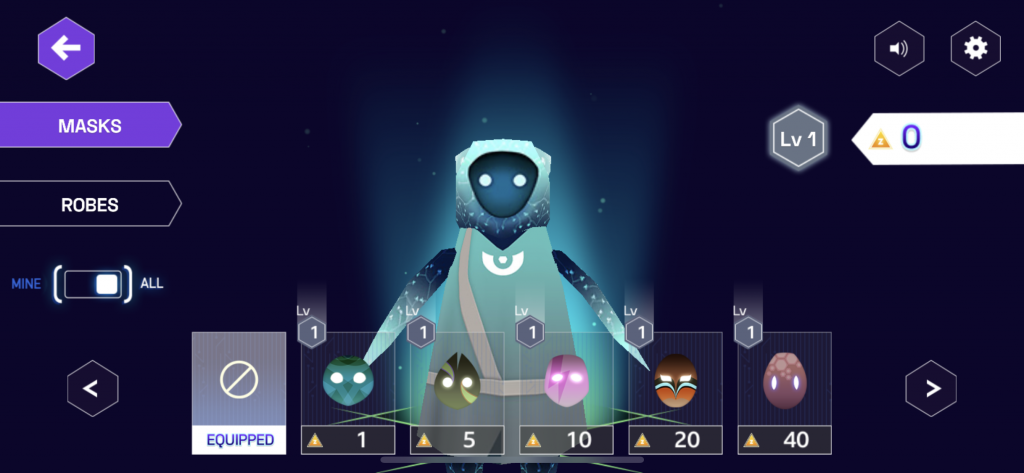 Oddly enough, Nightfall is free to download, has no ads, or in-app purchases. The whole game is completely free which is something so rare nowadays.
The Verdict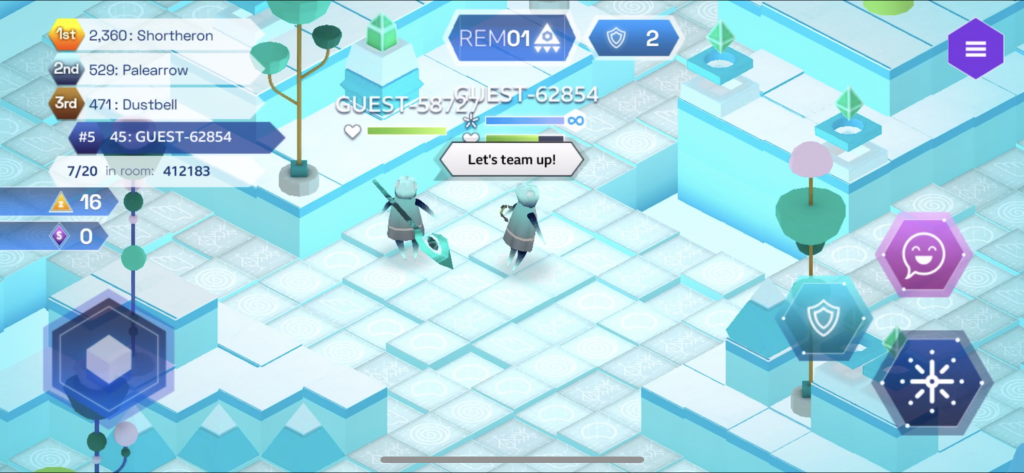 For a completely free game, I was definitely impressed by Nightfall. It's fun to work along with other players rather than against them and being able to share the rewards. The chat system is also great for keeping players safe as online games can be dangerous at times. I'm going to keep Nightfall on my phone for the time being as it's been an enjoyable experience!
If you decide to download Nightfall, let us know what you think and if you agree or disagree with the things we said. Happy gaming and stay casual!
Nightfall Overall Rating: 4/5
iOS Link: https://apps.apple.com/gb/app/nightfall-online-multiplayer/id1476707129
Android Link: https://play.google.com/store/apps/details?id=uk.co.bbc.nightfall&hl=en_GB
Company: BBC Media Applications Technologies Limited
Genre: Action
Rated: 9+
About Post Author