New QuizDuel Review!
"NEW QuizDuel! has everything you love about the original but with even more ways to play. Plus you can even keep your old account, stats, and friends!
Challenge yourself in the brand-new ARENA!
With new exciting categories that change daily, you'll battle up to four other arena players at a time. The faster you answer the more you'll score and the higher you'll climb. Climb to the top of the leaderboards and you'll win big!
EVENTS bring even more fun with weekly and monthly special quizzes curated around the hottest contemporary topics and occasions.
CLASSIC DUELS Play one-on-one with friends or random opponents just like in the classic game!
NEW QuizDuel! also helps you keep a lasting memento of your mental prowess with collectible badges, the coolest way to show off your skill."
iOS Link: https://apps.apple.com/us/app/new-quizduel/id1484354626
Android Link: https://play.google.com/store/apps/details?id=se.maginteractive.quizduel2&hl=en_GB&gl=US
Company: MAG Interactive
Genre: Casual
Rated: 4+
Offers in-app Purchases
Gameplay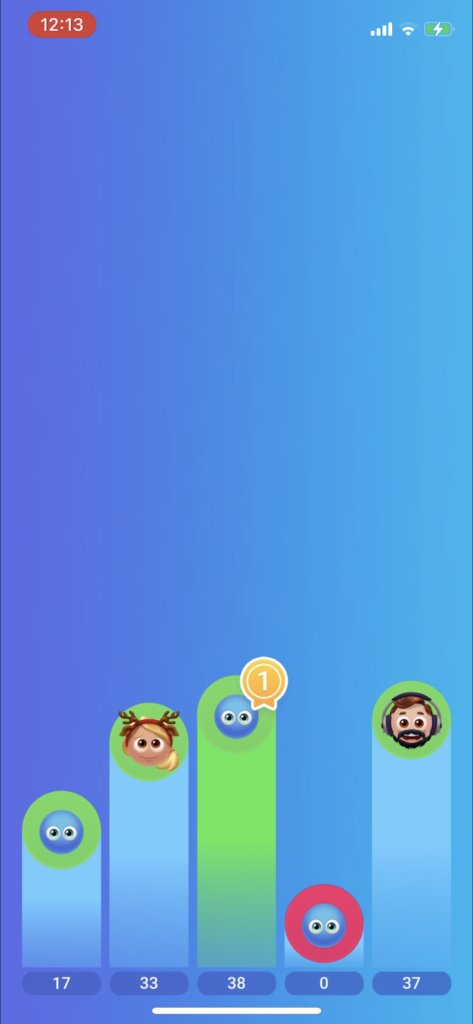 New QuizDuel is the new and improved version of the older game, now with more ways to play! When you enter the game, you can choose to be paired head-to-head with another player, or play in a live event in the arena.
I personally preferred to play in the arena mode as I didn't have to wait for anyone to play their turn as it's done in real-time. The categories right now are The Written Words, Pies & Pints, and The Natural World.
I have to admit, the questions are actually quite hard, however, I did notice that the questions are often repeated. So if you have a good memory, use it to your advantage.
Graphics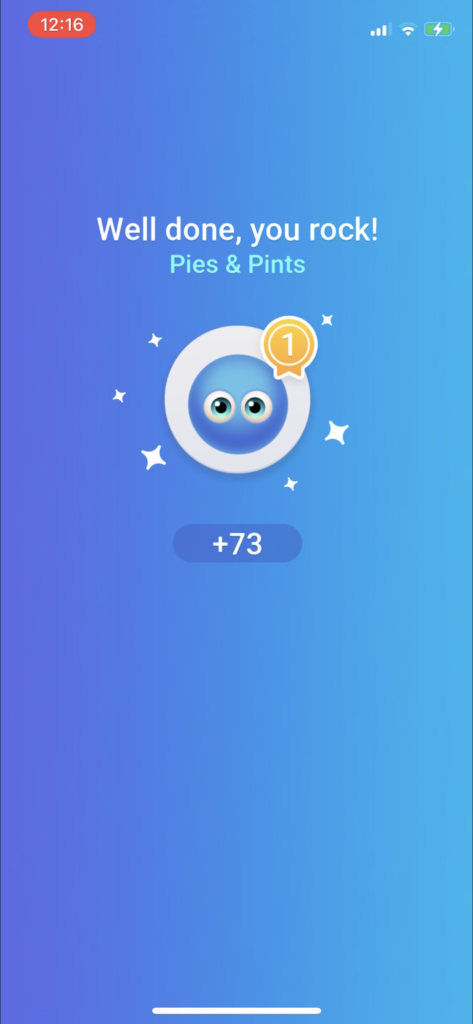 Comparing the graphics to the original QuizDuel, they're very similar and haven't had much of an upgrade at all. This isn't a big deal though – how good can graphics for a trivia game really get?
Music & Sounds
There are sounds when you click on an answer, but there's no background music which I thought was weird. Probably the only thing I don't like about this game – I just wish it wasn't so quiet.
Controls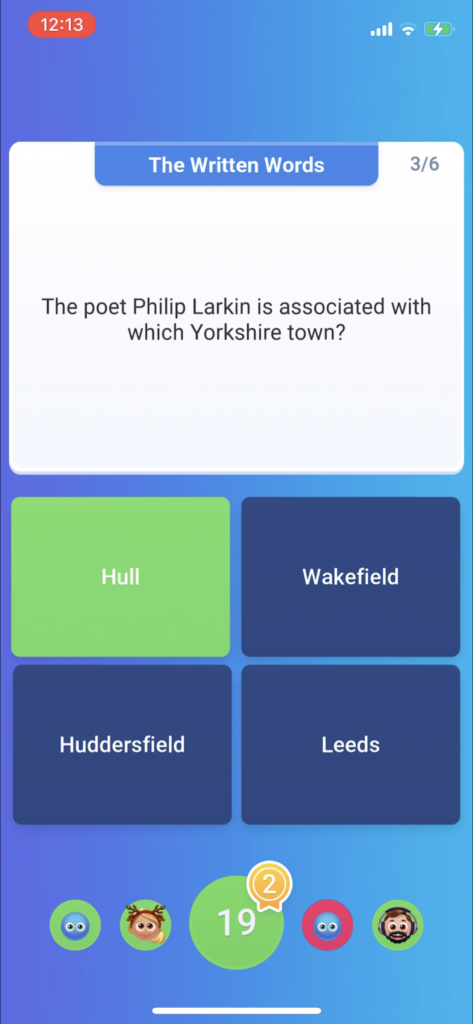 Like all quiz games, you need to tap on the answer you think is correct.
The Power of in-app Purchases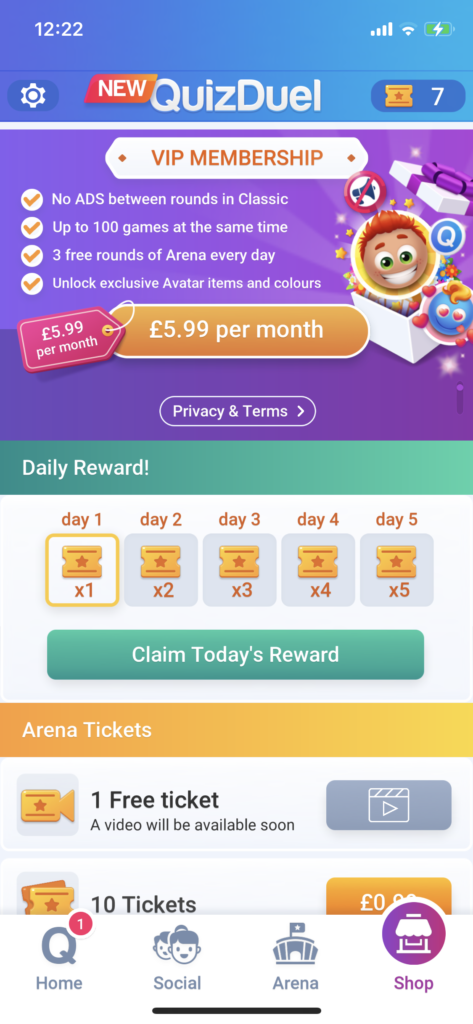 To play in arena matches, you need tickets. However, if you don't want to spend your money, you can enter for free by watching an ad.
VIP Membership
No ads between rounds in Classic
Up to 100 games at the same time
3 free rounds of Arena every day
Unlock exclusive Avatar items and colors
All for £5.99 per month.
Arena Tickets
10 tickets for £0.99
100 tickets for £4.99
210 tickets for £9.99
450 tickets for £19.99
1200 tickets for £48.99
3000 tickets for £99.99
The Verdict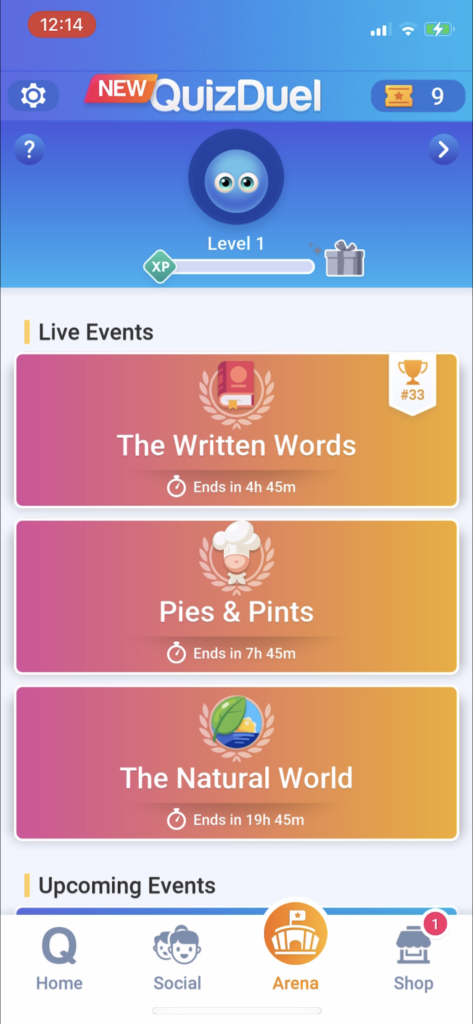 New QuizDuel is a great quiz game to get your brain working, especially since the questions are quite hard. However, I do have trivia games I like significantly more so I probably won't keep this game on my phone.
If you decide to download New QuizDuel, let us know what you think and if you agree or disagree with the things we said. Happy gaming and stay casual!
New QuizDuel Overall Rating: 4/5
iOS Link: https://apps.apple.com/us/app/new-quizduel/id1484354626
Android Link: https://play.google.com/store/apps/details?id=se.maginteractive.quizduel2&hl=en_GB&gl=US
Company: MAG Interactive
Genre: Casual
Rated: 4+
Offers in-app Purchases
About Post Author