NCIS: Hidden Crimes Review!
"Time to find your first clue, probie!
Join Gibbs, Abb, and other NCIS agents to investigate crimes of murder and espionage with ties to the U.S. Navy and Marine Corps. 
Find hidden objects to collect evidence, solve puzzles, put together clues and build your case against the criminal minds! 
WELCOME, SPECIAL AGENT!
NCIS Hidden Crimes Links:
iOS Link: https://itunes.apple.com/gb/app/ncis-hidden-crimes/id1081431390?mt=8
Android Link: https://play.google.com/store/apps/details?id=air.com.ubisoft.ncis&hl=en_GB
Company: Ubisoft
Genre: Hidden Object
Rated: 12+
Offers in-app Purchases
Each case brings new mysteries and secrets, and YOU are called to investigate them. In NCIS: Hidden Crimes, you search beautifully-drawn crime scenes, analyze murder weapons, interrogate witnesses and suspects to seek out the truth."
NCIS: Hidden Crimes Gameplay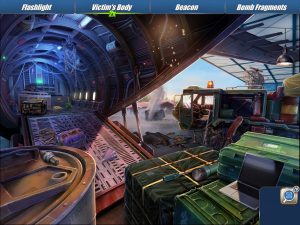 As we've discovered on this website, games that are based on a tv show/movie etc can be quite hit and miss. NCIS: Hidden Crimes is a hidden objects game that is pretty similar to Criminal Case.
The game stays faithful to the NCIS world and features actual locations and characters from the show. Personally, I have never watched NCIS but I can imagine this will be quite exciting for fans of the show. You as a player get to choose a look for your character, and you get to play alongside the main characters including Gibbs, Abby, Bishop, Jimmy, and Vance.
Just like a season of NCIS, the game is made up in episodes which I thought was awesome. At the end of the first episode, you arrest a woman who tells you it's not over and that she has a gang that's coming for you. And that's the story for the upcoming episodes…
At the start of a case, you go to a location to investigate a crime scene. During this time, there are multiple games to unlock but the first one is a classic hidden object game. During the hidden object game, there is a list of objects at the top of the screen and it's your job to find them and tap on them when you do.  If you're having trouble finding an object, you can either tap the word and it'll show you what the object looks like or you can use a power up to spot them for you.
The better you do, the more points you earn. Obviously.
NCIS Hidden Crimes Graphics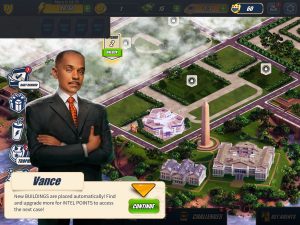 The graphics are amazing. The characters don't move much but the detailing in what they look like is phenomenal – they're easily recognizable as the characters from NCIS. The graphics in the hidden object mini-game reminds me of Criminal Case. Those graphics are detailed but I genuinely could not get over how much time went into getting the characters to look like the real ones. There are some games you can just tell they have had thought put into them and NCIS: Hidden Crimes is one of them.
NCIS: Hidden Crimes Music
The music is nice, it's mysterious, like the background music in NCIS and in other hidden object games. The characters don't talk, which is a shame because there's a lot of reading to do but like I said, the graphics definitely make up for it. When you click things, you hear noises. But that's as far as it goes with sounds. It's simple but in a good way. I don't have any complaints.
NCIS: Hidden Crimes Controls
The simplicity of the controls is what makes this game so great. All you really have to do is tap and drag things depending on what your task is. Again, the controls are very similar to Criminal Case so if you like that game, you'll like this one.
NCIS: Hidden Crimes The Power of in-app Purchases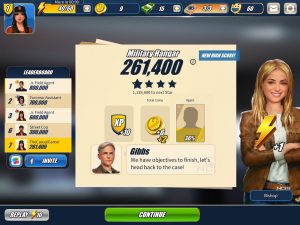 NCIS: Hidden Crimes uses two different types of in-game currencies – coins and cash. But that isn't anything new for app games. Coins can be used to buy entry to some of the games. If you run out of coins, you can either play old scenes again to earn more or simply buy them with your hard earned cash.
30 cash for £0.99
160 cash for £4.99
350 cash for £9.99
720 cash for £19.99
and so on…
You can also purchase energy, power-ups, tickets, and special offers.
The main issue I have with this game is that it runs on energy. Playing a game at a location requires 10 energy. If you don't have enough energy, you have to wait for more (or buy some) – it refills one energy every 5 minutes.
The Verdict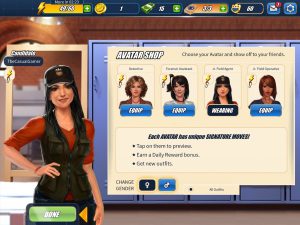 NCIS: Hidden Crimes is an awesome game but it's nothing new. There are a lot of hidden object games available on the app store but the fact that this one is based on a TV show is the reason why it's so popular. There's nothing too different about this game when playing it to other similar games but I can totally see why people would want to play this due to the lovely, detailed graphics.
If you have ever played this game or are going to give it a go after reading this review, let us know in the comments what you thought!
NCIS: Hidden Crimes Overall Rating: 4/5
iOS Link: https://itunes.apple.com/gb/app/ncis-hidden-crimes/id1081431390?mt=8
Android Link: https://play.google.com/store/apps/details?id=air.com.ubisoft.ncis&hl=en_GB
About Post Author