Mini Football Review!
"Put on your boots, and get ready to go onto the pitch in this brand new football game Mini Football! Experience football like never before, in this fresh and easy to play football game. In Mini Football you will enjoy a casual gameplay experience, while still remaining loyal to the original game. It's time for you to get the crowds roaring in the stadiums, score some amazing screamers, and build the strongest team that ever existed!
Pick Up and Play
Welcome to the first casual experience of football. Mini Football has a casual pick up and play feel that still remains true to the original sport. No need to waste time on endless mechanics, just pick it up and jump straight into the action!
Build, Upgrade and Customize Your Team
In Mini Football you will be able to win players, from common to epic ones, and upgrade them to turn your team into the most feared opponents on any pitch. Not only can you build your team, but you will also be able to fully customize it to your image with more than 100 customizable options from:
Unique logos, jerseys, shorts, socks, and boots
Over 30 unique country kits
Personalize your gameplay experience by choosing the ball you prefer
Name your team
Win the rarest pieces of equipment and show them off!"
iOS Link: https://apps.apple.com/gb/app/mini-football-score-goals/id1502383491?ign-mpt=uo%3D2
Android Link: https://play.google.com/store/apps/details?id=com.miniclip.minifootball&hl=en_US
Company: Miniclip.com
Genre: Sports
Rated: 4+
Offers in-app Purchases
Gameplay
It's quite a struggle to find a good football game on the app store, so when I saw this hit the top charts, I had to give it a go. During the tutorial, the game makes it seem like there's a lot to remember, but there isn't. The gameplay is actually simple – and fun!
In Mini Football, you can build your own team of amazing players and battle against players from around the world. All you need to do is keep an eye on the controls to make sure you can retrieve and pass the ball well enough.
Graphics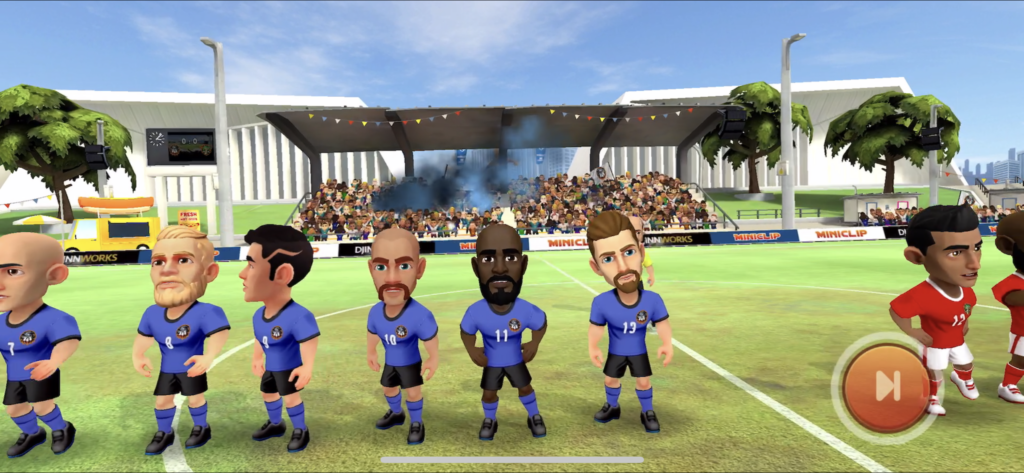 Along with the gameplay, the graphics also surprised me. Although not the most amazing visuals around, I love how the players look with their big heads, unique features, and small bodies. This is a nice way to add something a bit different from your typical football game.
Music & Sounds
The music and sounds for Mini Football are just what you'd expect from a football game. With the crowd cheering, players shouting and the referee whistling, it's as if you're at a real football match.
Controls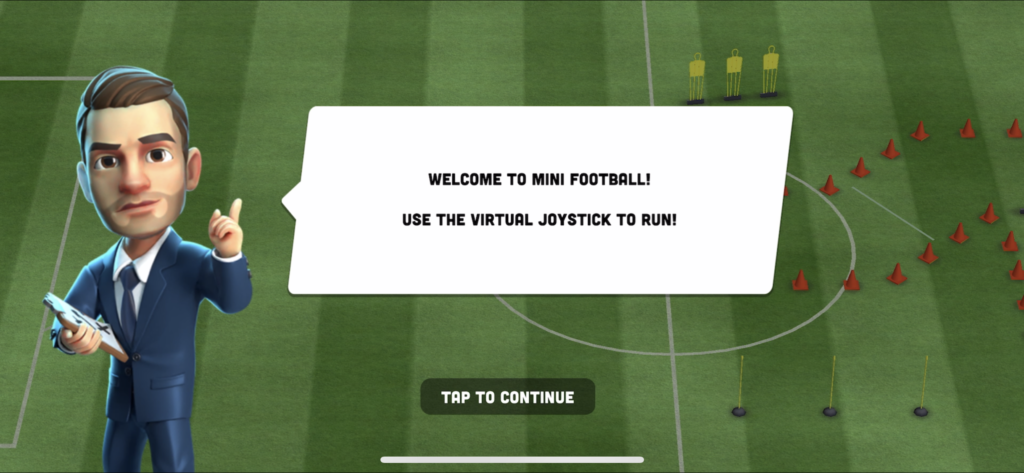 To control your player(s), all you need to do is drag the joycon on the left-hand side of the screen, press the red button to shoot, the blue button to pass and the green button to sprint. These controls are crucial to get familiar with if you want even a chance of scoring.
The Power of in-app Purchases
Card Packs
Basic Pack x1 for free if you watch an ad
Basic Pack x3 for 125 gems
Super Pack x1 for 250 gems
Gold Pack x1 for 500 gems
Mega Box for 1,000 gems
Ultra Box for 1,800 gems
Coin Packs
1,000 coins for £1.99
5,000 coins for £4.99
15,000 coins for £9.99
50,000 coins for £19.99
100,000 coins for £48.99
300,000 coins for £84.99
Gem Packs
80 gems for £1.99
500 gems for £4.99
1,200 gems for £9.99
2,500 gems for £19.99
6,500 gems for £48.99
14,000 gems for £84.99
The Verdict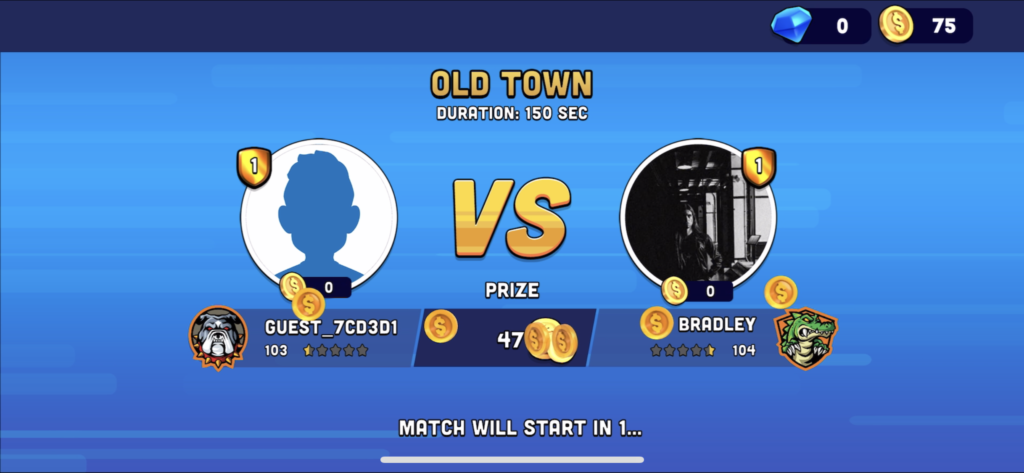 I was pleasantly surprised by how much I enjoyed playing Mini Football, despite not being the biggest fan of football games. So if you are, this is definitely one to give a try! Miniclip really hit the nail on the head with every feature.
If you decide to download Mini Football, let us know what you think and if you agree or disagree with the things we said. Happy gaming and stay casual!
Mini Football Overall Rating: 3/5
iOS Link: https://apps.apple.com/gb/app/mini-football-score-goals/id1502383491?ign-mpt=uo%3D2
Android Link: https://play.google.com/store/apps/details?id=com.miniclip.minifootball&hl=en_US
Company: Miniclip.com
Genre: Sports
Rated: 4+
Offers in-app Purchases
About Post Author