Microsoft to Purchase Activision Blizzard for $68.7B
Microsoft to Purchase Activision Blizzard for $68.7B
Microsoft recently announced that they have agreed to purchase Activision Blizzard for $68.7 billion. This deal provides Microsoft with an array of popular video game titles like Call of Duty, Candy Crush, and Warcraft. When the transaction closes, Microsoft will become the world's third-largest gaming company by revenue, behind Tencent and Sony. Microsoft will also become a major rival to Facebook in the race to be the king of the metaverse! This is important to gamers if we're talking VR, AR, and virtual worlds!
What this means for Activision Blizzard's Top Games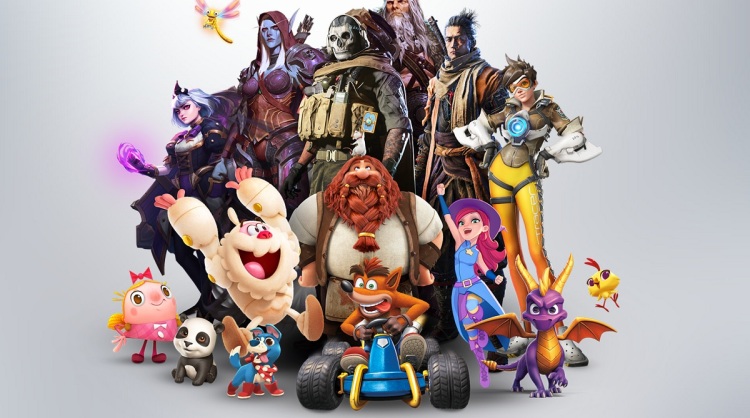 Gamers are worried about what the deal means for the games they enjoy on their chosen platforms, and whether Microsoft will make them exclusive for Xbox and PC. Although it looks like it won't be a problem for Overwatch and Call of Duty fans!
Microsoft hasn't yet confirmed which titles will be Xbox and PC exclusive, however, there have been reports that show they are planning on keeping Activision games available on PlayStation while retaining some for themselves! "I'll just say to players out there who are playing Activision Blizzard games on Sony's platform: It's not our intent to pull communities away from that platform and we remained committed to that," Phil Spencer, CEO of Microsoft gaming, said in an interview. Spencer's words are very vague as we don't know for sure which titles will be exclusives and which won't. For now, we can probably assume that Call of Duty is going to be safe. Call of Duty is a huge video game series and making it an Xbox exclusive will not only upset loyal fans but could possibly lose them money.
It's been predicted that the reason why Microsoft has made this decision is to avoid any potential issues with regulators. As said above, this will limit consumer choice, therefore losing a huge chunk of the fanbase! Phil Spencer has even gone so far as to hint that Xbox might revive old Activision Blizzard IP, such as Skylanders. An array of Activision's games will also be included with the Xbox Game Pass!
Sexual Harassment Lawsuit
This deal comes half a year after the California Department of Fair Employment and Housing sued Activision Blizzard over alleged sexual harassment, pay inequity faced by women at the company, and reported favoritism toward male workers.
The workplace has been described as having a "frat boy" culture that discriminates against women.
The Wall Street Journal reported that the CEO, Bobby Kotick was withholding key information in his response to protect himself. The report claims that Kotick did in fact know about the toxic culture within his company! He was aware of the harassment and misconduct allegations at the company which includes harassment and retaliation claims against Kotick himself.
Because of this controversy, a lot of fans swore they wouldn't purchase an Activision Blizzard game until Kotick quit. Fortunately, he will be leaving once the deal settles in 2023.
Is this a good thing for gamers?
If you're an Xbox gamer, then yes absolutely without a doubt! This is also great news for those who decided to stop playing their games in support of their female employees. We see this as a good thing for the business and hope to see amazing things from them!
About Post Author