KartRider Rush+ Review!
"KartRider Rush+, enjoyed by over 300M players worldwide is back and better than ever with more style, more game modes, more thrill! Race with friends or just play it solo through a variety of gameplay modes. Collect and upgrade iconic characters and karts from the KartRider universe. Climb the leaderboard ranks and become the ultimate racing legend!
The stories behind what drives the Racers are finally brought to light! Experience an immersive story mode unique to the KartRider franchise that introduces you to the various gameplay modes!
Whether it's chasing glory as a lone racer or rising to the top of the leaderboards as a team, it's you who will decide your own path. Select from a variety of gameplay modes that will pave your way to victory.
Speed Race: Earn licenses that unlock more challenging race tracks as you progress and rely on pure drifting skills to reach the finish line
Arcade Mode: Choose from a selection of gameplay modes such as Item Race, Infini-Boost, or Lucci Runner that add an extra layer of fast-paced thrill to your races
Ranked Mode: From Bronze to Living Legend, climb up the Racing Tiers and earn respect among your peers
Story Mode: Join Dao and friends and help them stop the treacherous Pirate Captain Lodumani's evil deeds
Time Trial: Beat the clock and make your mark as the fastest racer"
iOS Link: https://apps.apple.com/us/app/kartrider-rush/id1466736988
Android Link: https://play.google.com/store/apps/details?id=com.nexon.kart&hl=en
Company: NEXON Company
Genre: Racing
Rated: 4+
Offers in-app Purchases
Gameplay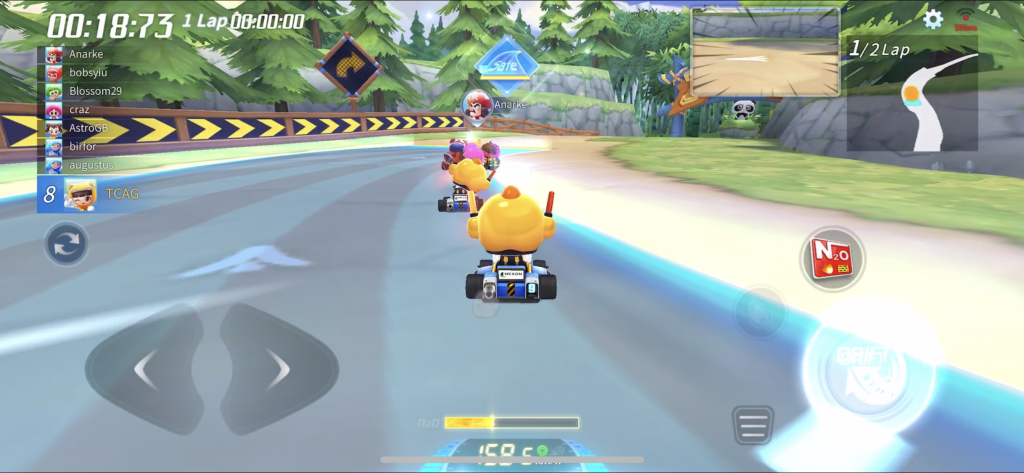 Racing games are a hit here on The Casual App Gamer and KartRide Rush+ might just be one of them. KartRide Rush+ instantly reminded me of Mario Kart without the special powers. You get the option of what character you want to play as, what track, and you can purchase power-ups through batteries to help you win! Winning was quite simple within the first few games, however, it most definitely increased in difficulty through time.
The karts and characters you can collect really add to the excitement on top of racing.
Graphics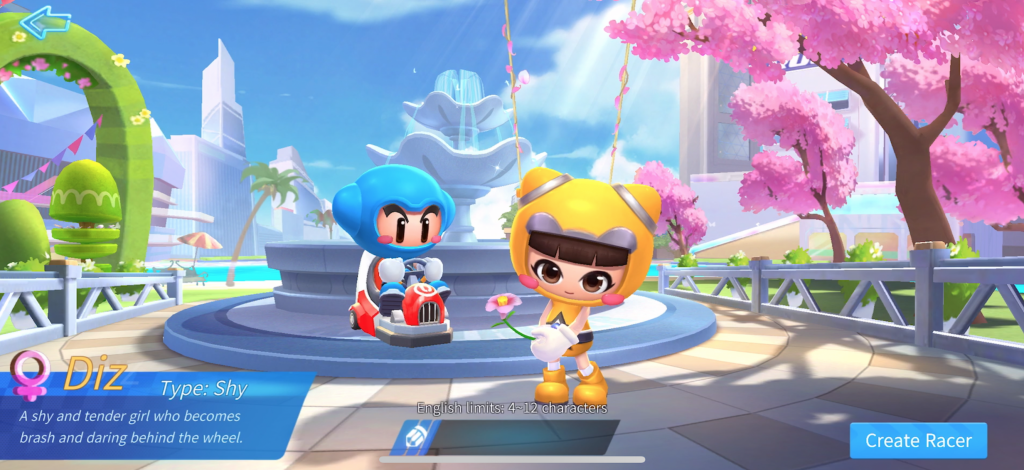 The graphics ooze colorfulness and happiness. The vibe I got was immaculate, especially due to the characters' fun outfits and cute faces. I can see why this game was suggested by the app store for its graphics.
Music & Sounds
I could've easily predicted the music and sounds before I started this game. Games like this usually have generic cheery music, typically during the menu. It adds excitement but needs a little flavor so it doesn't get repetitive!
Controls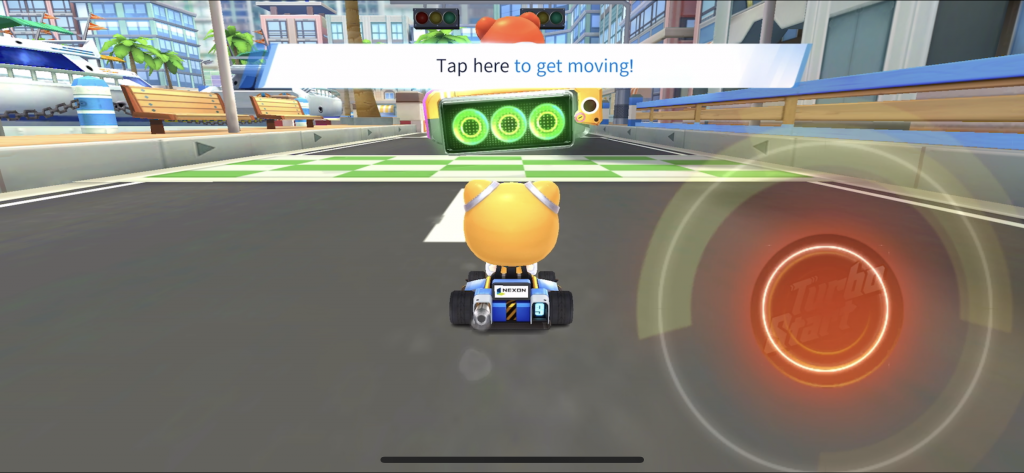 As KartRide Rush+ mainly focuses on the drifting part of racing, the controls revolve around it too. Obviously. The drifting controls took a while to get used to and I found myself crashing into the bends almost every single time.
The Power of in-app Purchases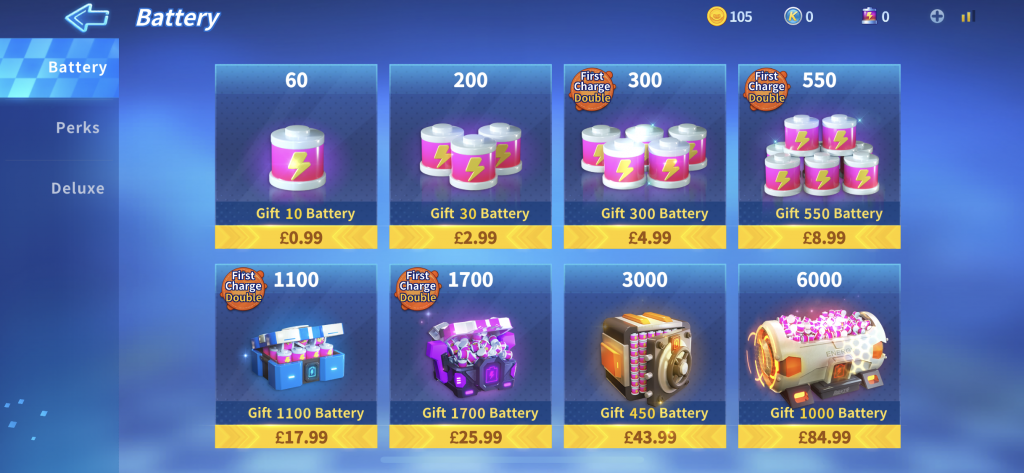 Battery
60 batteries for £0.99
200 batteries for £2.99
300 batteries for £4.99
550 batteries for £8.99
1100 batteries for £17.99
1700 batteries for £25.99
3000 batteries for £43.99
6000 batteries for £84.99
Perks
Lucky Bowl – Activates after recharging 200 batteries
Treasure Bowl – Activates after recharging 550 batteries
The Verdict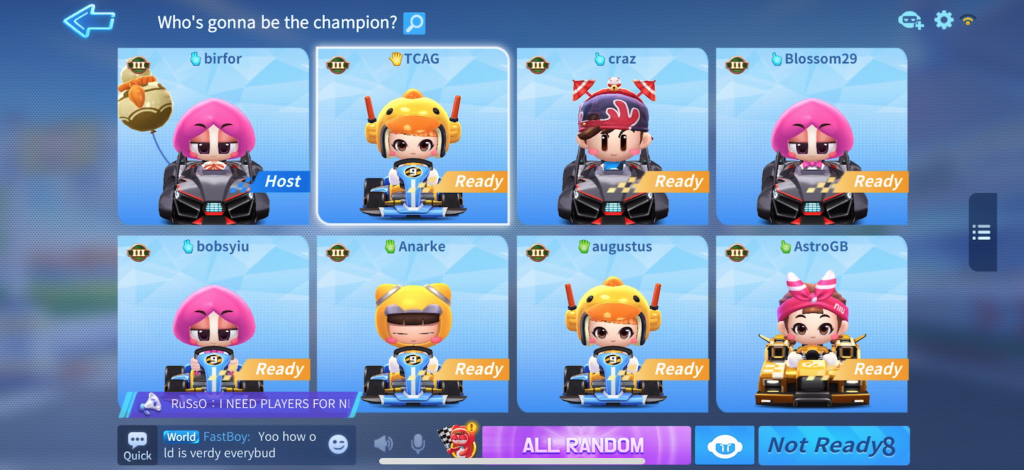 KartRide Rush+ is absolutely going to stay on my phone for some time. It felt like a console game 99% of the time and I loved how the races were short and sweet! I'm someone who gets bored when races have too many laps, so that was nice to see.
Although it took some time to get used to the controls, I can't stop playing now and will continue to!
If you decide to download KartRider Rush+, let us know what you think and if you agree or disagree with the things we said. Happy gaming and stay casual!
KartRider Rush+ Overall Rating: 4/5
iOS Link: https://apps.apple.com/us/app/kartrider-rush/id1466736988
Android Link: https://play.google.com/store/apps/details?id=com.nexon.kart&hl=en
Company: NEXON Company
Genre: Racing
Rated: 4+
Offers in-app Purchases
About Post Author