It's Literally Just Mowing Review!
"Leave your worries behind and enter the calm, simple world of mowing. Love nature? Love mowing? Find it all as your mower turns troublesome turf into backyard bliss. Zone out and mow to your heart's content, totally stress-free. No penalties, no score, it's literally just mowing. The perfect casual zen experience. From seedlings to great oaks, everyone can enjoy mowing life.
– Guide your mower around lush gardens and charming houses; leave no blade of grass un-trimmed.
– Win new parts and get your mower looking real nice. There are literally thousands of combinations.
– Collect beautiful butterflies for your album.
– Don't forget to take care of those parks and sports fields. You may find something interesting hiding beneath.
– Mow daily to earn extra rewards.
– Enjoy Protostar GrassTech™ rendering technology. It's the best-looking grass on mobile.
In this life, only three things matter: you, a nice, neat lawn, and the grass that stands between!" 
iOS Link: https://apps.apple.com/il/app/its-literally-just-mowing/id1458309993
Android Link: https://play.google.com/store/apps/details?id=com.protostar.mowing&hl=en_GB
Company: Protostar
Genre: Casual
Rated: 4+ 
Offers in-app Purchases
Gameplay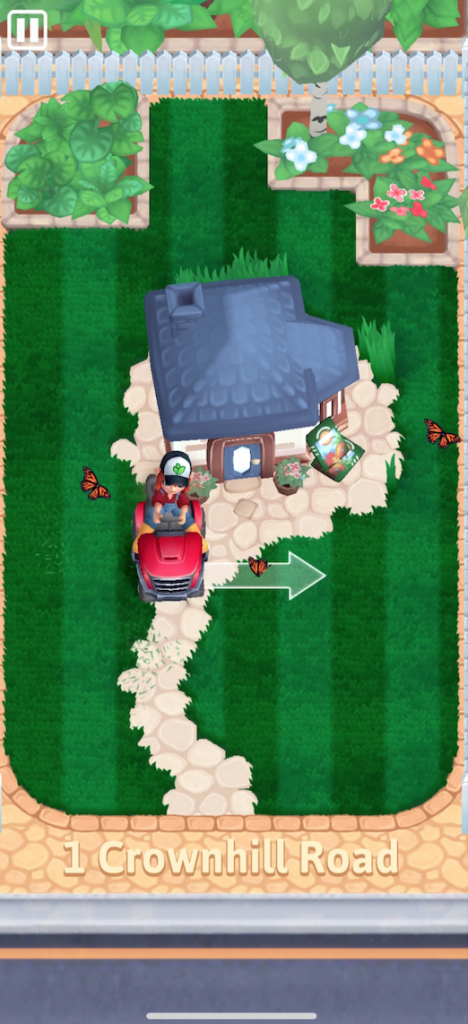 It's Literally Just Mowing speaks for itself in the title. It really is just mowing, but it's more fun than it sounds. It was advertised on the app store as a relaxing game for when you have a bit of stress to let out and I have to say it was just that. 
You're given multiple gardens that all look slightly different and you must cut down the grass in every area. You don't have a time limit or anything – it's just you and the lawnmower.  
Graphics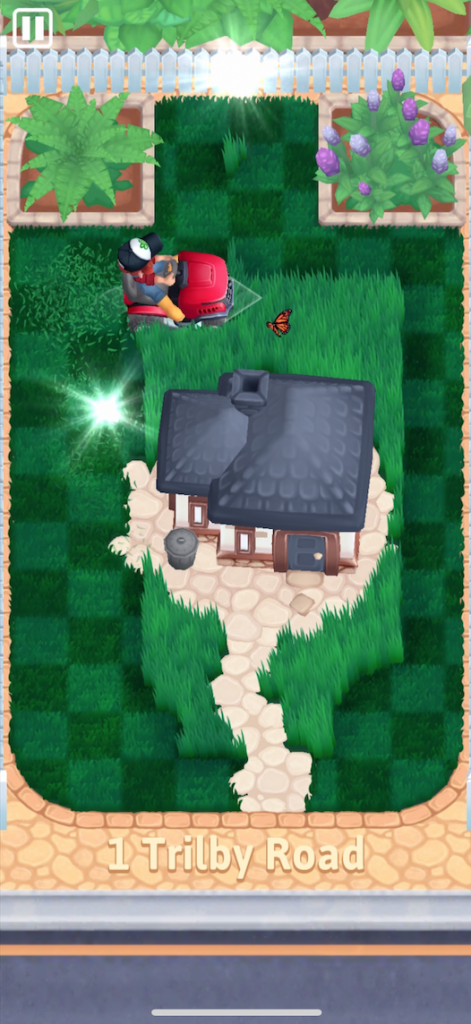 The graphics also reflect the calming vibe of the game. They're very colorful with friendly-looking characters to choose from. There are glowing critters that hover around the screen – tap them to collect. They will give you gems and there's multiple to collect. 
Music & Sounds
Again with the relaxing vibe, the sounds add to that end of day feeling. In the background, there are birds tweeting which are always linked with relaxation and of course, you can hear the lawnmower. Although the sound of the lawnmower is quite loud, it reminds me of a hot summer day so I don't mind it. 
Controls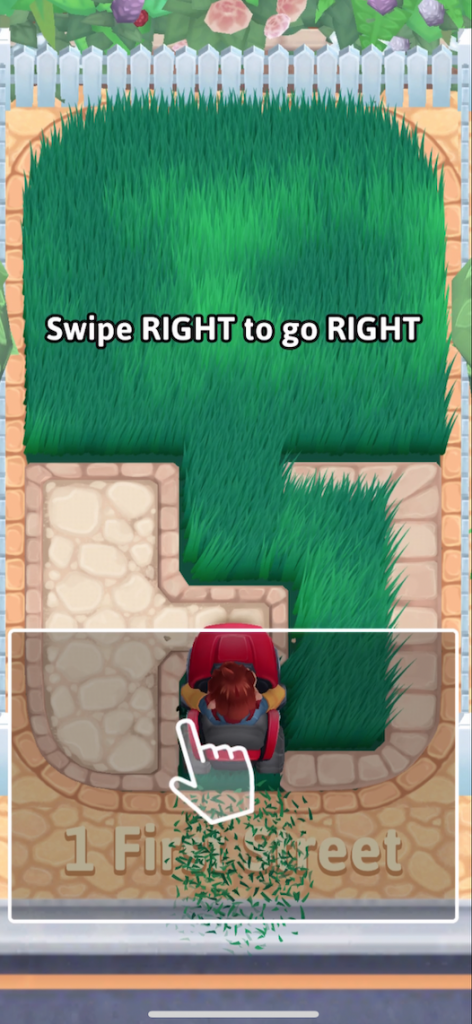 To mow the lawn, you need to swipe up, left, and right. This will allow you to hit every base and remove all of the grass. More often than not, you will probably miss a bit because it's hard to see but it's not a big deal.
The Power of in-app Purchases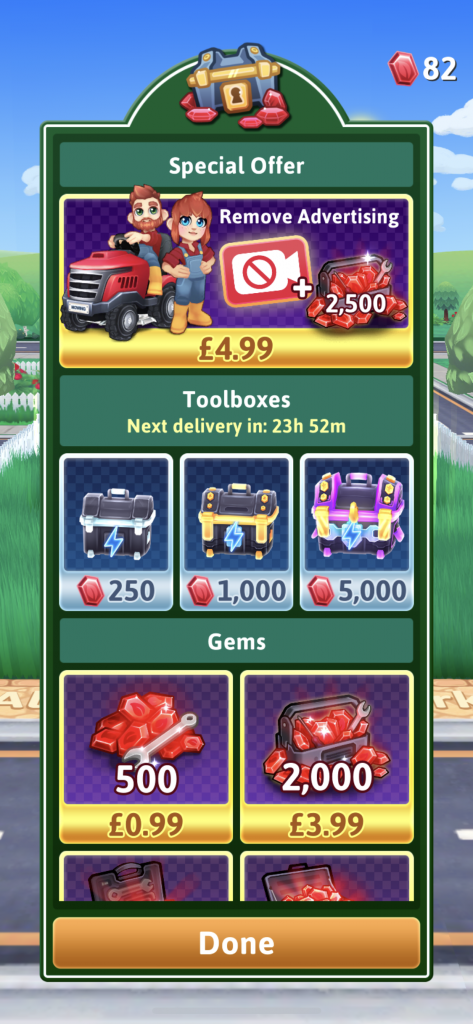 Special Offers
Remove ads and 2,500 gems for £4.99

Lightning toolbox for 250 gems

Rare lightning toolbox for 1,000 gems 

Epic lightning toolbox for 5,000 gems
Gems
500 gems for £0.99

2,000 gems for £3.99

6,000 gems for £9.99

32,000 gems for £9.99
The Verdict
I have been looking for a truly relaxing game for the longest time and I've finally found it. It's Literally Just Mowing is something everyone should give a go, especially if you're always on the move. Simple but fun. 
If you decide to download It's Literally Just Mowing, let us know what you think and if you agree or disagree with the things we said. Happy gaming and stay casual!
It's Literally Just Mowing Overall Rating: 4/5 
iOS Link: https://apps.apple.com/il/app/its-literally-just-mowing/id1458309993
Android Link: https://play.google.com/store/apps/details?id=com.protostar.mowing&hl=en_GB
Company: Protostar
Genre: Casual
Rated: 4+ 
Offers in-app Purchases