Icing on the Cake Review!
"From the makers of I Peel Good, Icing on the Cake is your next obsession. Put your cake decorating skills to the test! Relax and channel your inner baker in Icing on the Cake. So many fun pastries for you to rotate, pipe, decorate and smooth out? Can you make the perfect cake? Fun and easy to pick up but don't miss a spot… Will you be the first one to finish them all?
Color and decorate the perfect wedding cake or birthday cake. The tasty end results will leave you feeling hungry for more! Any time is cake time.
Game Features:
1. Zen Out
Ice ice baby! Take your time and relax and create the perfect cake
2. Smooth Smooth Icing
The most realistic food simulation game there is. The realistic cakes will leave you hungry.
3. Bake ALL the cakes
Endless amount of cakes for you to ice and smooth. Can you put the icing on all of the cakes?
4. Feel the smooth
Play, relax and feel satisfied with every cake you ice. Feel the realistic sensation of icing and spreading.
Whether you like icing, like smoothing or just want to spin and color, Icing on the Cake will take you there. This is the best and most zen cake simulation game there is. Good luck putting Icing on the Cake down!"
Icing on the Cake Links:
iOS Link: https://apps.apple.com/us/app/icing-on-the-cake/id1474917623
Android Link: https://play.google.com/store/apps/details?id=com.portbliss.icycake
Company: Lion Studios
Genre: Cooking Games
Rated: 12+
Offers in-app Purchases
Gameplay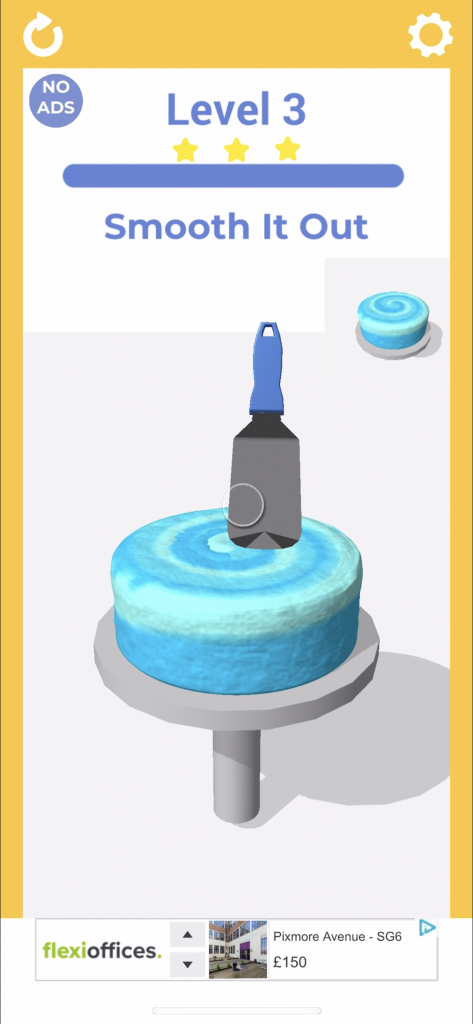 Icing on the Cake was popping up absolutely everywhere. Whenever I played a game, went on Facebook or any other social media, I saw an ad for it. So I thought that it was fate and I should review it for you guys! Upon looking it up on the app store, I noticed that it's rated 2nd in top free iPhone games which is no surprise with the number of ads I saw! If you saw my previous post What's Happened to the App Store's Top Free Games? then you'll already know what type of game this is. It's one of those quick and cheaply made games that are pushed with ads to get money from downloads. The games are usually very simple, with few to none in-app purchases and repetitive gameplay.
Icing on the Cake is a game where you need to ice a cake and then smooth it down in the fastest way possible. After you complete a level, Icing on the Cake will tell you your time and then how fast the rest of the world did it. At first, I did find myself to be quite slow despite the gameplay being so simple. Through time, it got a lot easier to play.
Graphics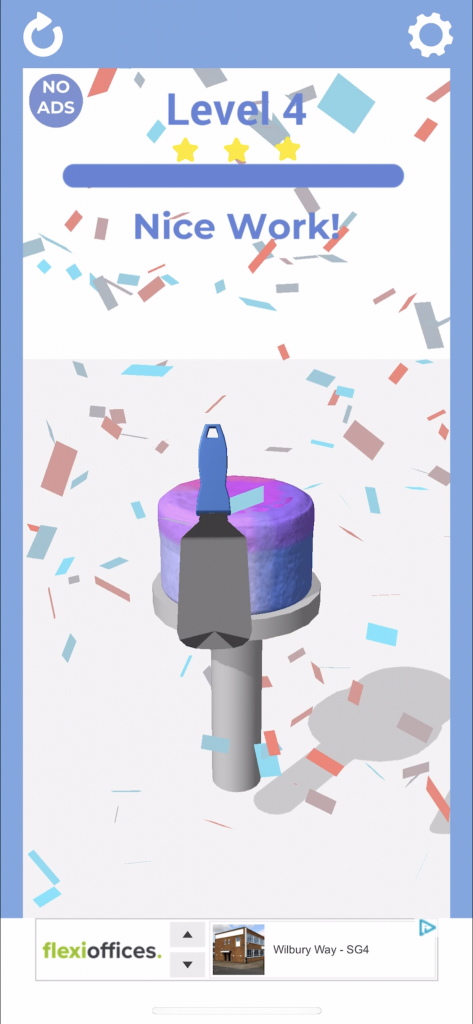 The graphics for Icing on the Cake really aren't great. The background is plain white with a very basic looking cake in front and a piping bag. Everything moves okay, but visually, it's not so nice.
Music & Sounds
At first, I was confused about the sounds, as all I could really hear was a weird vibrating sound every time I played the game. Luckily, there is a feature to turn vibrate off which means you can only hear the piping bag. It's pretty satisfying, especially if you're into ASMR.
Controls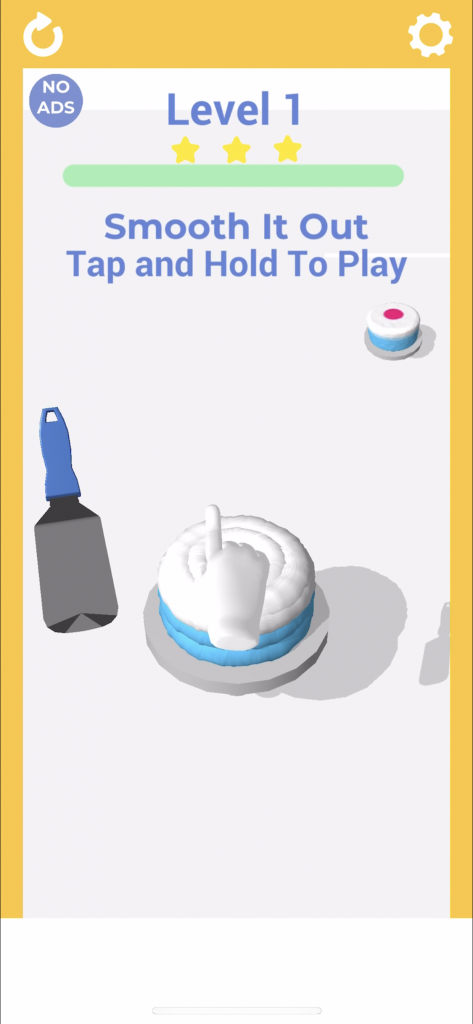 The controls consist of dragging to smooth out the icing or to pipe the icing. Once you've covered the cake, your bar will fill up and you'll be able to smooth it out!
The Power of in-app Purchases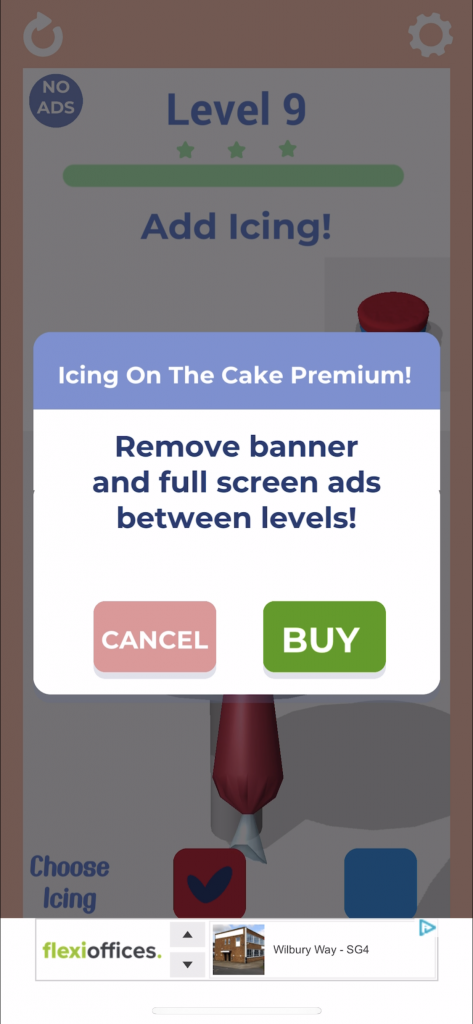 Icing on the Cake doesn't have a virtual currency or anything like that to win on the game. The game is predominantly free but contains a lot of ads so there's an option to remove them for £2.99 which I think is a fair price. If you really like the game, £2.99 is nothing for less frustrating gameplay (ads after every level).
The Verdict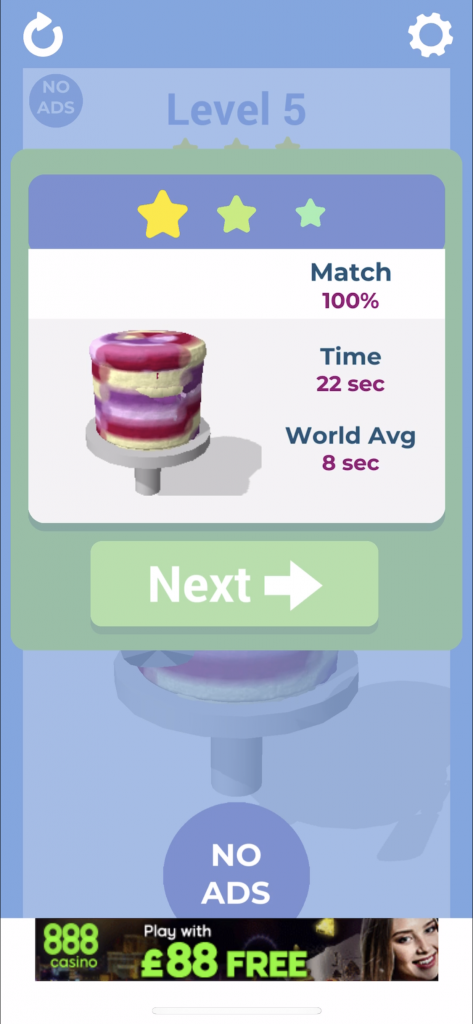 Despite not being a fan of these quick-money games, I found Icing on the Cake to be pretty addicting and weirdly satisfying. Although, it's definitely one of those games that you get bored with after a few days but it's still a nice idea.
If you decide to download Icing on the Cake, let us know what you think and if you agree or disagree with the things we said. Happy gaming and stay casual!
Icing on the Cake Overall Rating: 2/5
iOS Link: https://apps.apple.com/us/app/icing-on-the-cake/id1474917623
Android Link: https://play.google.com/store/apps/details?id=com.portbliss.icycake
Company: Lion Studios
Genre: Cooking Games
Rated: 12+
Offers in-app Purchases
About Post Author