Hyde & Seek: Story Dice Action Review!
"A story-based board game you experience with a set of dice and fistfights – Hyde & Seek!
Kate, the 'London's Flaming Fist,' is waiting for you to join her exciting adventure!"
iOS Link: https://apps.apple.com/lv/app/hyde-and-seek/id1599049958
Android Link: https://play.google.com/store/apps/details?id=com.mazm.hydeandseek&hl=en_GB&gl=US
Company: Growing Seeds
Genre: Board Games
Rated: 9+
Offers in-app Purchases
Gameplay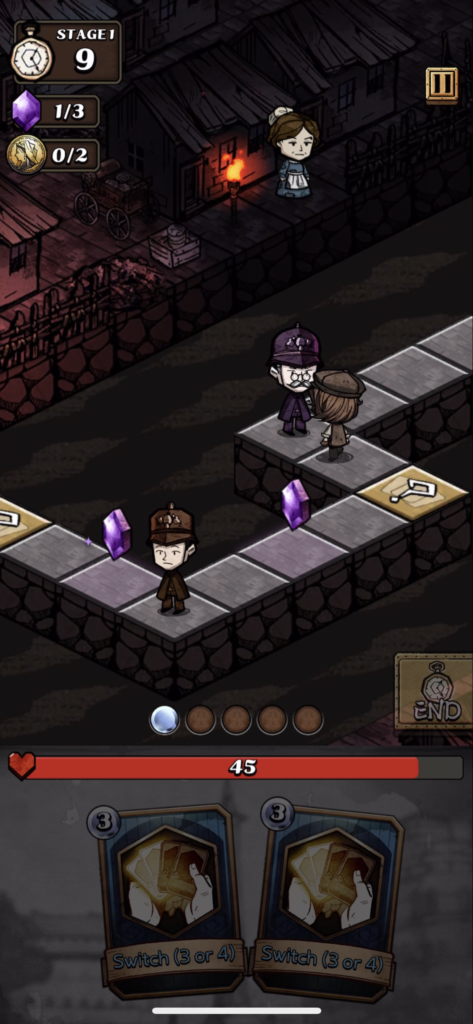 In this dice board game, you play as a criminal on the run and you need to get past any police on the way. If you're caught, you will have to battle against them in a card game with different types of attack and defense cards.
The gameplay is a lot of fun and I couldn't stop playing it. Like Hearthstone, for example, you need to make sure you're using the correct cards when playing so you skip the officers rather than ending up having to battle with them!
Graphics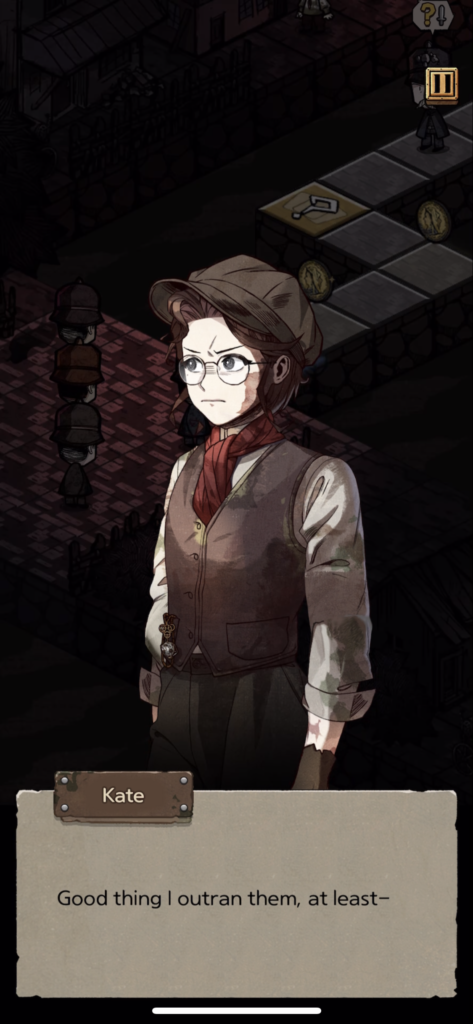 The game is set in the late 1800s and of course, the characters are dressed accordingly. When it comes to these types of games, I love when they were set 100s of years ago as it just adds a slightly more creepy feel to it.
The characters look normal when speaking, however, on the board, they're short and stocky like cute little pawns.
Music & Sounds
The audio is absolutely brilliant – and I feel like I don't say this very often!
During the gameplay, the music is extremely fast-paced and intense, making you slightly nervous when picking the cards.
While fighting against an officer, it changes to rock music, making everything even more intense than it was before. My only complaint is that the characters are mute and you have to read what they're saying!
Controls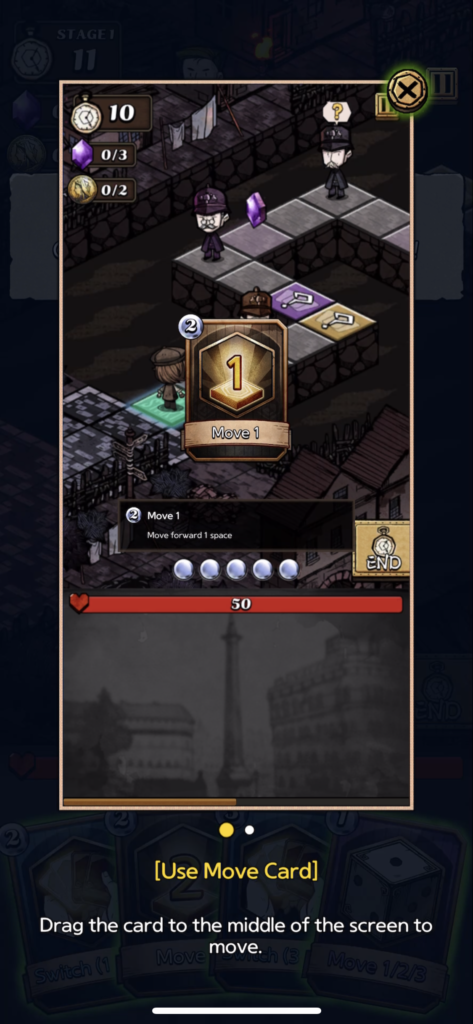 At the bottom of the screen, there are a bunch of cards with different moves. Swipe the chosen card towards the board in order to use it. The controls are very easy to use, allowing you to focus more on the move you're going to make!
The Power of in-app Purchases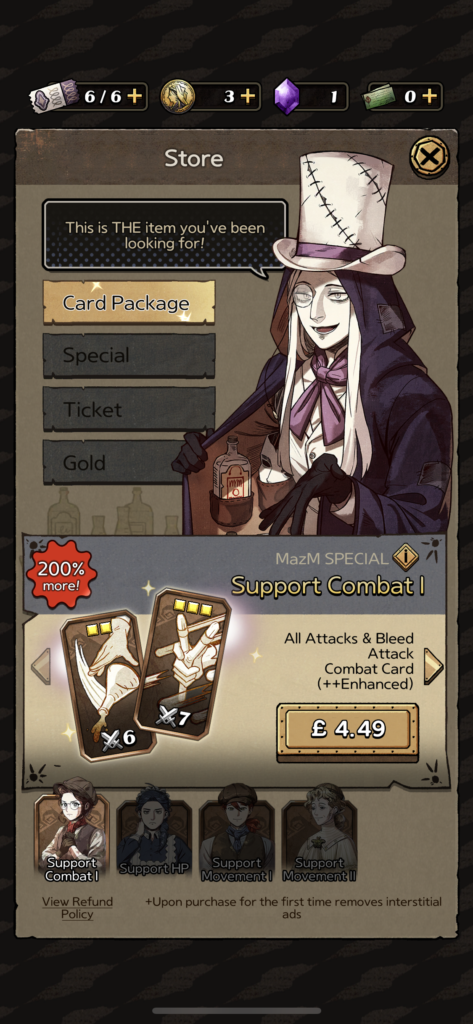 Card Package
Support Combat 1 for £4.49
Support HP for £2.49
" Movement 1 for £4.49
" Movement 2 for £4.49
Special
Starter Currency Package for £4.99
Escape Danger for £4.49
Remove ads for £1.79
Ticket
Support Ticket Pack for £4.49
Gold
A handful of gold +30 for £4.49
Pouch of gold +70 for £6.99
Bag of gold +150 for £12.99
Box of gold +240 for £17.99
The Verdict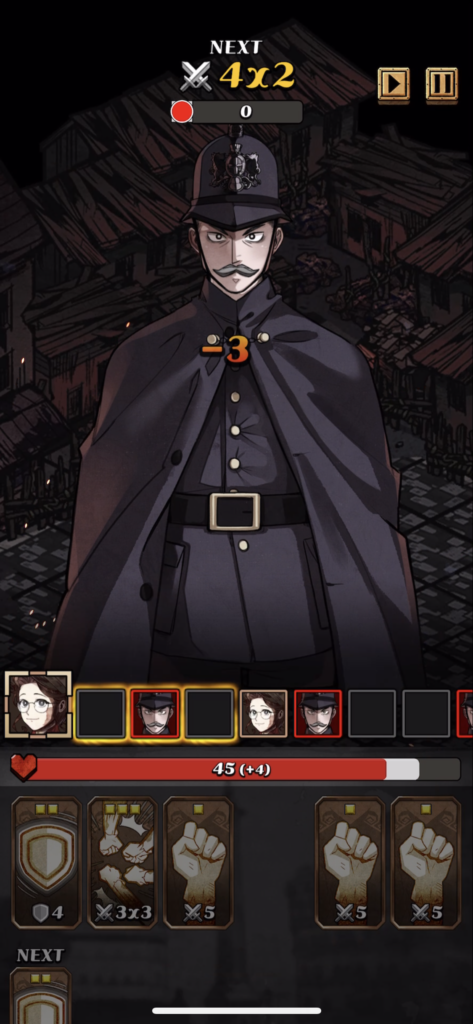 Hyde & Seek was better than expected. I love card games, so this was a lot of fun for me but to top it all off the gameplay, graphics, and audio was all amazing too. If you're looking for a good board game that'll get your mind racing, this is the one!
If you decide to download Hyde & Seek, let us know what you think and if you agree or disagree with the things we said. Happy gaming and stay casual!
Hyde & Seek: Story Dice Action Overall Rating: 5/5
iOS Link: https://apps.apple.com/lv/app/hyde-and-seek/id1599049958
Android Link: https://play.google.com/store/apps/details?id=com.mazm.hydeandseek&hl=en_GB&gl=US
Company: Growing Seeds
Genre: Board Games
Rated: 9+
Offers in-app Purchases
About Post Author