How to Loot Review!
"Welcome to How to loot! Pull the pin, your new free puzzle game.
If you enjoy playing brain puzzle games, then you will enjoy playing this free game for hours and help your hero to loot.
Pull the pin one by one carefully and find the loot!"
iOS Link: https://apps.apple.com/us/app/how-to-loot-pull-the-pin/id1505997676
Android Link: https://play.google.com/store/apps/details?id=com.banana.howtoloot
Company: Homa Games
Genre: Puzzle
Rated: 4+
Offers in-app Purchases
Gameplay
If you've ever wanted to play those pin style puzzles you always see on the fake ads from Gardenscapes, then look no further, this is exactly the type of game. It starts off with your character's wife telling you that she needs money. So through the pin puzzles, you will collect a certain amount of money to pay the bills.
But there's a catch, some of the levels contain obstacles like lava that'll stop you from reaching the money. Think strategically about what pin should be moved first.
Although the gameplay is generally quite basic, the fact this gave me the satisfaction of playing a game I've only seen in fake ads was lovely. This gameplay can become repetitive at times and the storyline is all over the place, but generally a nice option for a quick game.
Graphics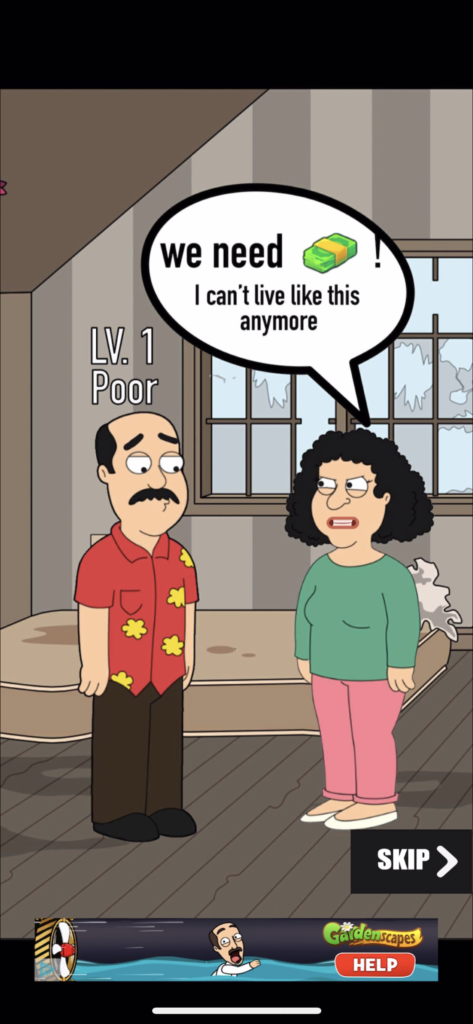 I wasn't quite sure if this game was supposed to be based on Family Guy, but it isn't, the graphics are just very similar. I like this style of graphics as it makes the game a little more interesting as opposed to bad graphics.
Music & Sounds
Unfortunately, there's no music available and sounds only appear at certain levels. This is disappointing because it has so much potential to be a good game, I just hate games with no audio.
Controls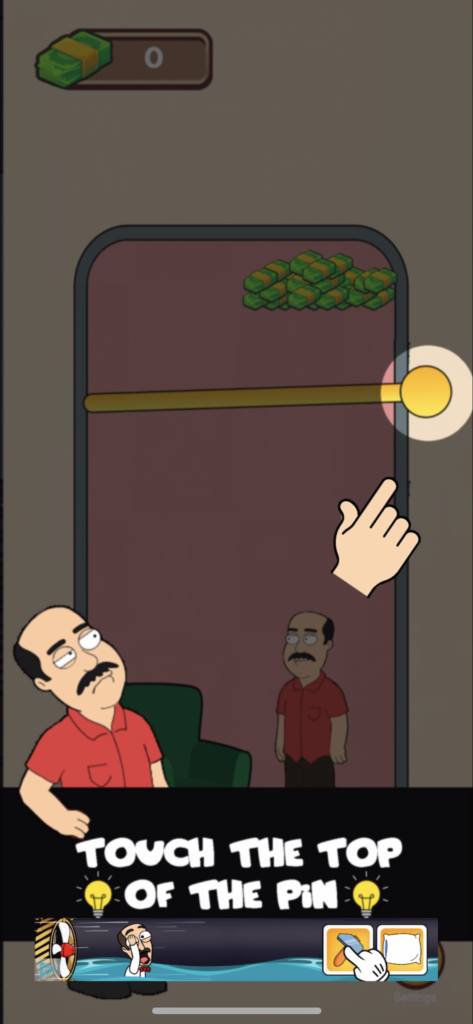 To control the pins, all you need to do is tap on the end of it. The graphics are very simple, but then again, this is a simple game so it works.
The Power of in-app Purchases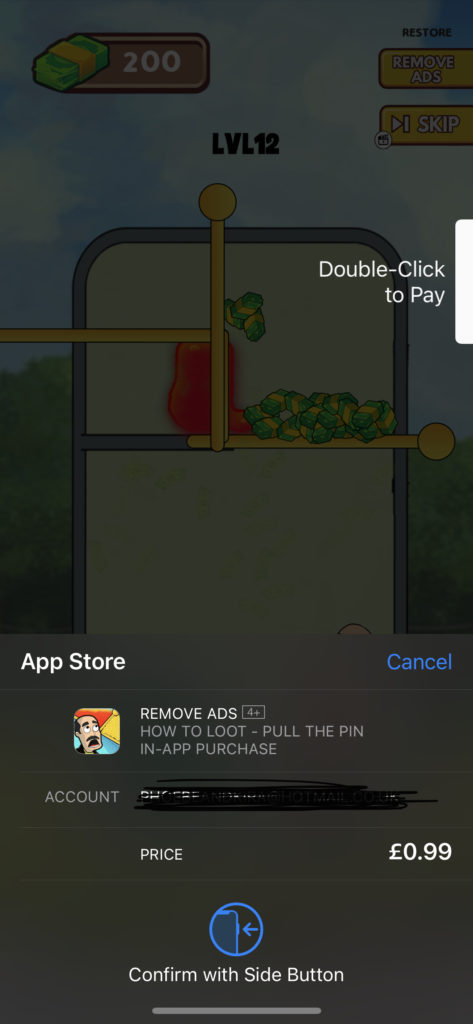 To my surprise, How to Loot has no in-app purchases except for the removal of ads for £0.99.
The Verdict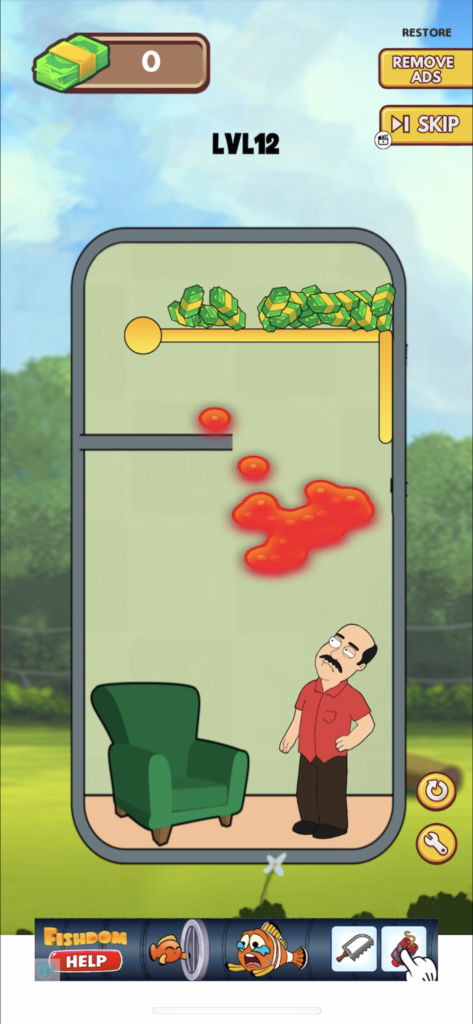 How to Loot is a great novelty game for anyone like me who's really curious about the fake ads and has always wanted to play the actual game. Despite this, the gameplay isn't interesting enough for this to stay on my phone.
If you decide to download How to Loot, let us know what you think and if you agree or disagree with the things we said. Happy gaming and stay casual!
How to Loot Overall Rating: 2/5
iOS Link: https://apps.apple.com/us/app/how-to-loot-pull-the-pin/id1505997676
Android Link: https://play.google.com/store/apps/details?id=com.banana.howtoloot
Company: Homa Games
Genre: Puzzle
Rated: 4+
Offers in-app Purchases