Hotel Frenzy Review!
"Write doorman story, be hotel team tycoon. Feel hotel mania & cooking madness! Learn hotel & restaurant experience in this highly addictive time-management game – Hotel Frenzy!
Welcome to the Grand Hotel Empire! Different doorman and waitress stories are staged here every day! Are you ready for it?
Do you want to be a successful Hotel Empire Tycoon? The most real hotel scene, the most fashionable home design, and the most delicious food will make you feel the hottest hotel mania and cooking fever! From small hotels to luxury hotels, fast food to top food, open your hotels all around the world and write your hotel story&cooking diary! Thousands of crazy customers dash into your grand hotel and you need to manage your doorman and waitress to serve them!"
iOS Link: https://apps.apple.com/us/app/hotel-frenzy-design-makeover/id1539635147
Android Link: https://play.google.com/store/apps/details?id=com.techvision.hotelfrenzy&hl=en_GB&gl=US
Company: TECHVISION PTE. LTD
Genre: Strategy
Rated: 4+
Offers in-app Purchases
Gameplay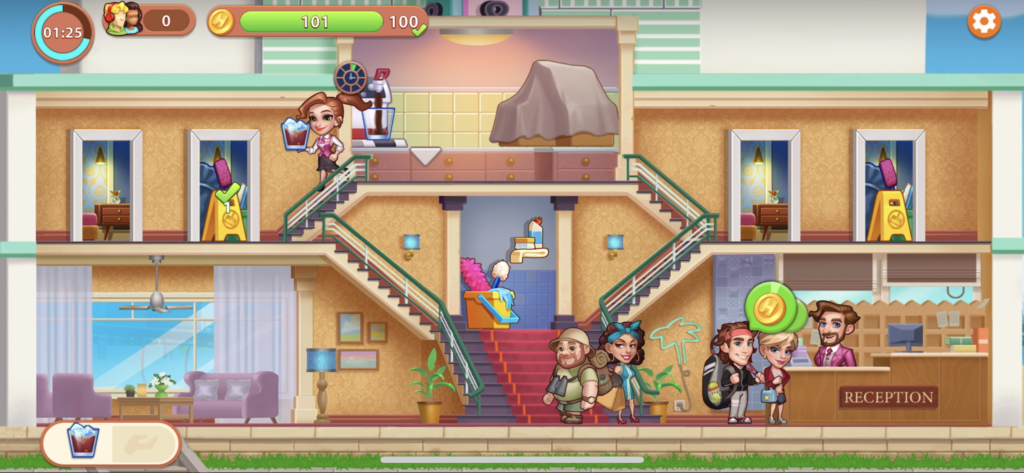 When I first saw this game on the app store, I genuinely thought it was Grand Hotel Mania. It took me a few minutes to realize that 1. it wasn't the same game and 2. it's made by a completely different developer.
As it's newer I thought I'd download it anyway. Maybe the screenshots on the app store were deceiving me, right?
Wrong. This is essentially the exact same game! The gameplay consists of assigning rooms to hotel guests, cleaning up after them, and serving them food and drinks. You can also renovate different parts of the hotel like the reception.
Graphics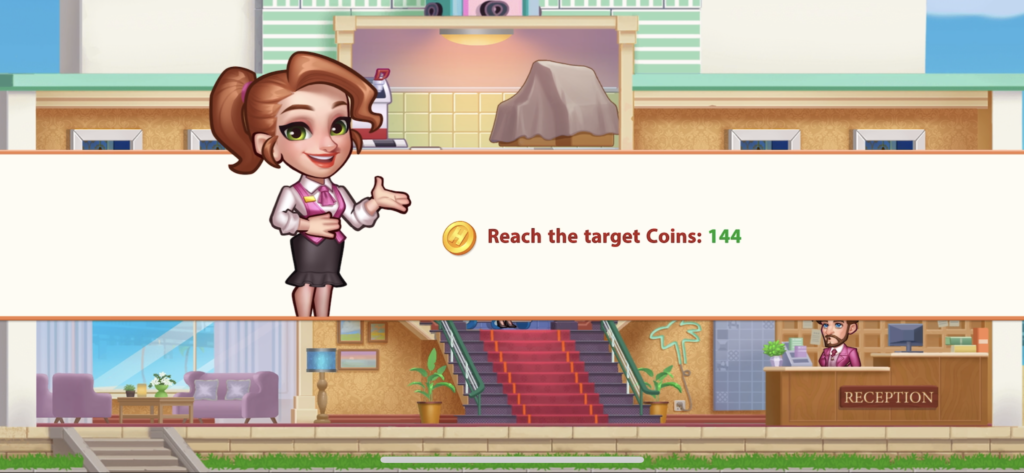 The graphics are also similar to Grand Hotel Mania, with the little bodies and large heads, however, I prefer the graphics for Hotel Frenzy as it just looks fresher!
Music & Sounds
The audio is very cheery and upbeat – exactly the type of audio you'd expect in a game like this. I don't have a problem with it but it doesn't add anything to the gameplay!
Controls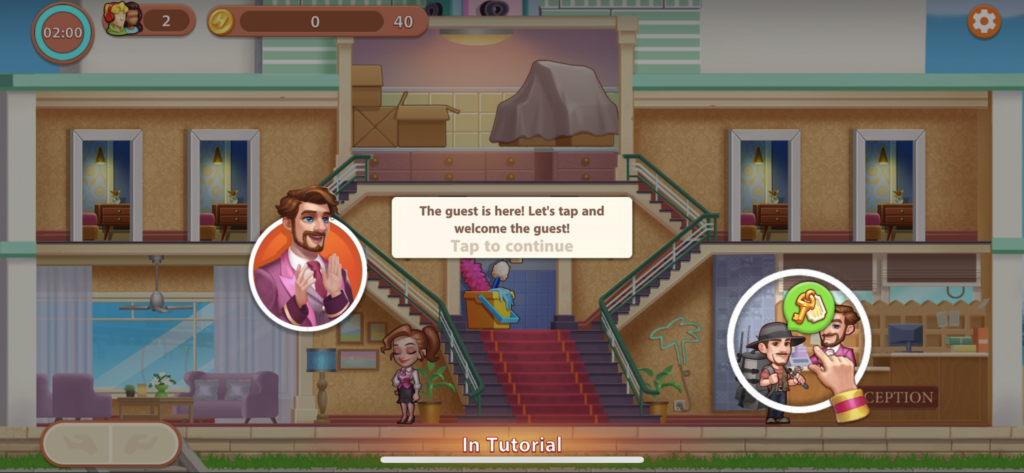 All you need to do is tap in this game and keep up with the hotel guests! It's very important to ensure a room is always available no matter what, otherwise you'll end up with some unhappy guests!
The Power of in-app Purchases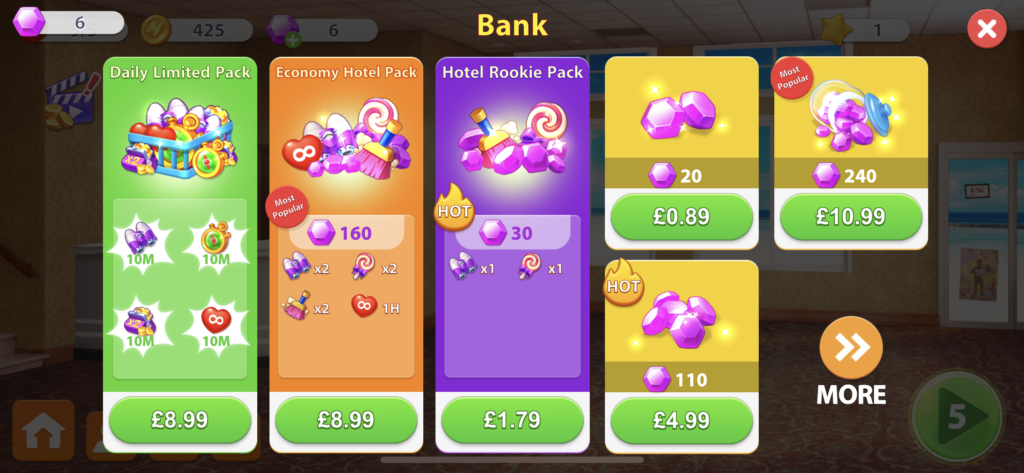 Packs
Daily Limited Pack for £8.99
Hotel Rookie Pack for £1.79
Economy Hotel Pack for £8.99
Upscale Hotel Pack for £17.99
Luxury Hotel Pack for £33.99
Hotel Empire Pack for £44.99
Ultimate Hotel Gift Pack for £89.99
Gems
20 gems for £0.89
110 gems for £4.99
240 gems for £10.99
500 gems for £20.99
1100 gems for £43.99
3500 gems for £89.99
The Verdict
I enjoyed Hotel Frenzy, which is a given seeing as I rated Grand Hotel Mania 4/5 stars. However, I'm obviously not a fan of how similar the two games are so I won't be keeping this on my phone. Games that are exact copies of others are very frustrating!
If you decide to download Hotel Frenzy, let us know what you think and if you agree or disagree with any of the things we said. Happy gaming and stay casual!
Hotel Frenzy Overall Rating: 3/5
iOS Link: https://apps.apple.com/us/app/hotel-frenzy-design-makeover/id1539635147
Android Link: https://play.google.com/store/apps/details?id=com.techvision.hotelfrenzy&hl=en_GB&gl=US
Company: TECHVISION PTE. LTD
Genre: Strategy
Rated: 4+
Offers in-app Purchases
About Post Author