Honkai Impact 3
Honkai Impact 3rd: the ultimate ACG Action title with next-gen gameplay!
In the near future, a mysterious and corrupting force known as the Honkai has initiated planetary destruction.
Honkai-infected humans are reduced to mindless zombies who only know death and slaughter. Infected animals are transformed into destructive Honkai Beasts bent on eliminating the human race.
The only force capable of standing up against annihilation are young female warriors with natural resistance against the Honkai and bearing the holy marks of stigmata.
Take the helm of the Hyperion as its Captain to lead and guide the silver-haired lass Kiana Kaslana, the perfect waifu Mei Raiden, the machine girl Bronya Zaychik, the hot-tempered Himeko, the foxy-earned Yae Sakura, the World #1 Cutie Theresa, the gun kata expert Kallen, the indomitable martial artist Fu Hua, and the enigmatic maid Rita. Arm and equip these Valkyries in the war against Honkai and fight for all that is beautiful in the world!
Honkai Impact 3 Links:
Apple Store:  https://itunes.apple.com/ph/app/honkai-impact-3/id1299582178?mt=8
Google Play:  https://play.google.com/store/apps/details?id=com.miHoYo.bh3oversea&hl=en_US
Company:  MiHoYo Limited
Genre:  Anime, Role Playing Games
Rated 12+
Offers in-app Purchases
Today I'm going to talk about Honkai Impact 3 and my experiences with over a month of playing it. Firstly, the game's trailer was amazing and the CGI graphics are insane for a mobile game. I'm not joking, it felt like I was playing a paid-for PC game!
Gameplay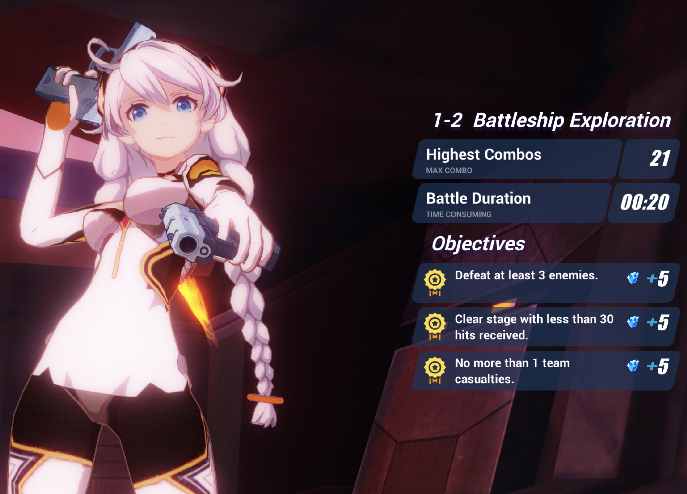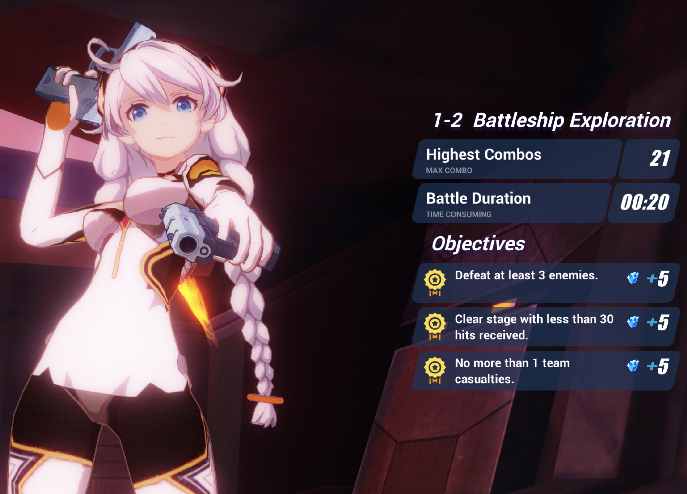 The game starts with a video introducing us to the game which made me feel like I was watching a cartoon. Once the video has ended and the game has loaded, an AI Maid pops up talking to you about the rules of the game. You use the joystick to move and head over to the first waypoint where you're greeted by your first enemy. The gameplay for Honkai Impact 3 follows an action-based mechanic.
Honkai Impact is a mostly single player (it has a multiplayer mode) 3D mobile RPG (Role Playing Game).  Players use battle girls called Valkyrie to defend humanity in a world set in the future. Master fluid combat controls, enhance Valyria and equip them with better gear to crush enemies.
Honkai Impact 3 focuses on the story of Kiana Kaslana, who is a member of the Valkyrie Unit. Together with her comrades, Raiden Mei and Bronya Zaychik, Kiana must use all of her abilities and skills to save the world from the invasive enemy force known as the Honkai! The game takes the mobile anime game genre to a whole new level!
You can level up Valkyrie units by grinding for EXP or by using tech chips, equip them with weapons, and by adding Stigmata to each character. Stigmata is amazing because it grants passive stat boosts.  Having higher-level Stigmata means you can gain additional bonuses known as Prefixes.
Graphics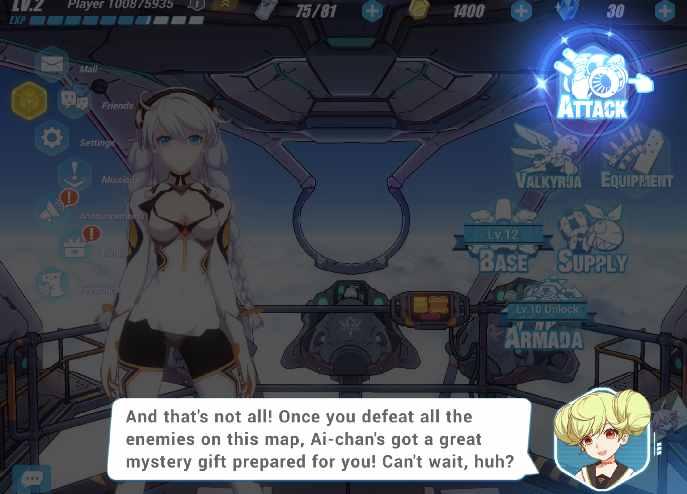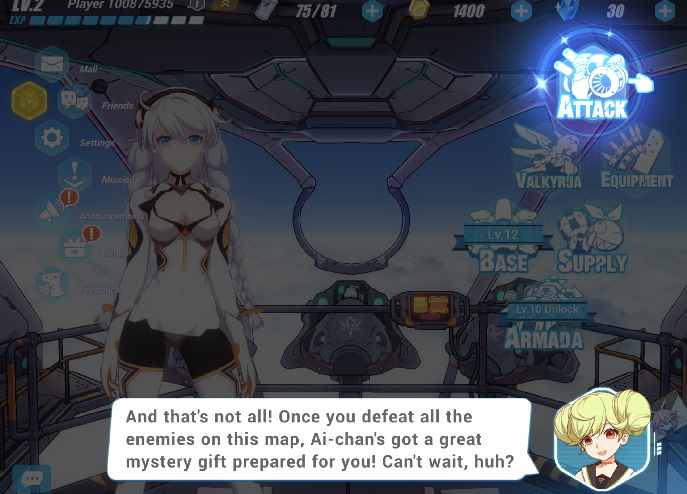 With an action-packed 3D gameplay, superb animation and anime-style character design, it's most certainly a game that brings anime into the mobile world. If you love anime and need an anime-inspired game at your fingertips, Honkai Impact delivers all that I mentioned and much, much more. Honkai Impact 3 has every element of anime with characters and visuals that mirror anime-like themes.
There are 3 major character types – Mecha, Psychic, Creature – and 6 playable characters. Rather than a wide variety of characters, each has a different gameplay style according to their character and type.
Controls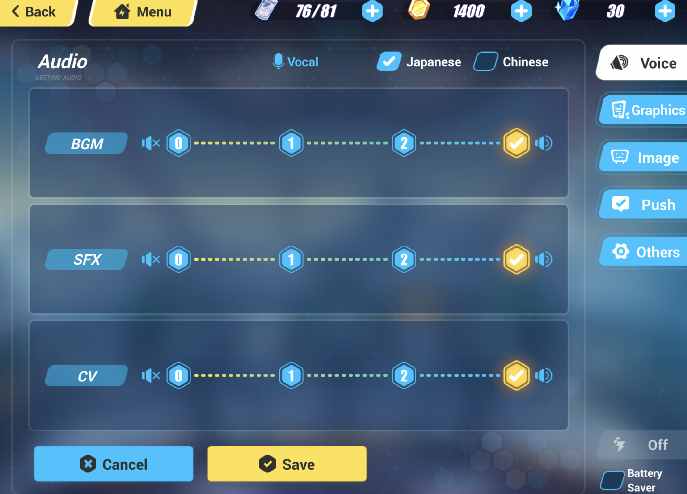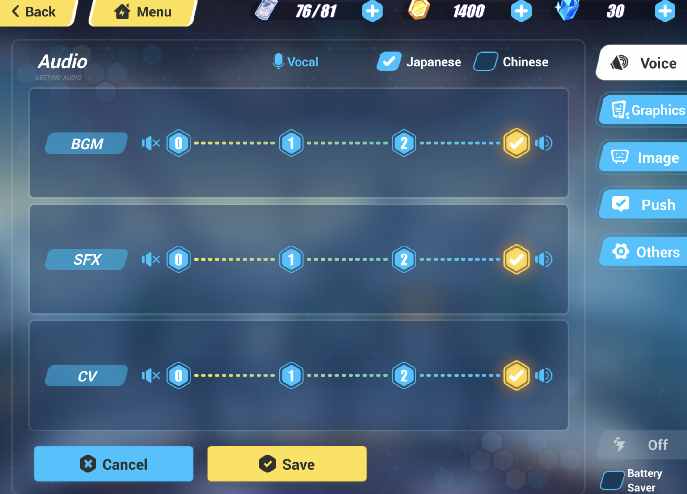 Players move Kiana around the map using a virtual directional pad.  Players can also launch attacks on the enemies using an attack button on the lower right of the screen. Once you've killed a few enemies, you're awarded objects and coins. After you've completed the first task, you will be told to equip Stigmata and the AI Maid tells you this makes you more powerful. You will also be encouraged to equip a weapon and enhance it to make it more powerful and make tasks easier. To enhance your weapon, you need cubes and they're a type of material.  Materials have different uses but the ice cube material can be used to enhance your weapons.
Kiana can also use ultimate attacks and special moves such as sidestepping to evade enemy attacks. When they're timed correctly, evasions can trigger a Time Fracture and cause enemies to slow down significantly, allowing Kiana to boost amazingly. Once you've completed a few games, Raiden Mei and Bronya Zaychik will also join your team, and each features their own strengths! Raider deals with higher damage to Honkai Beasts, while Bronya specialises in ranged attacks. It is important to use their unique skills to your advantage!
Honkai Impact 3's Power of In-app purchases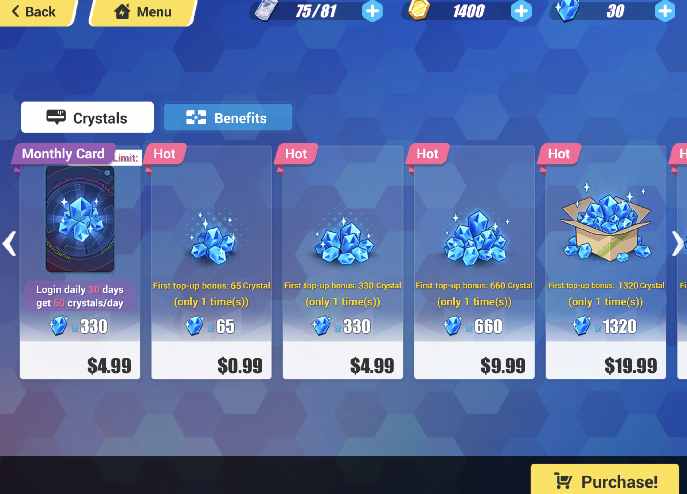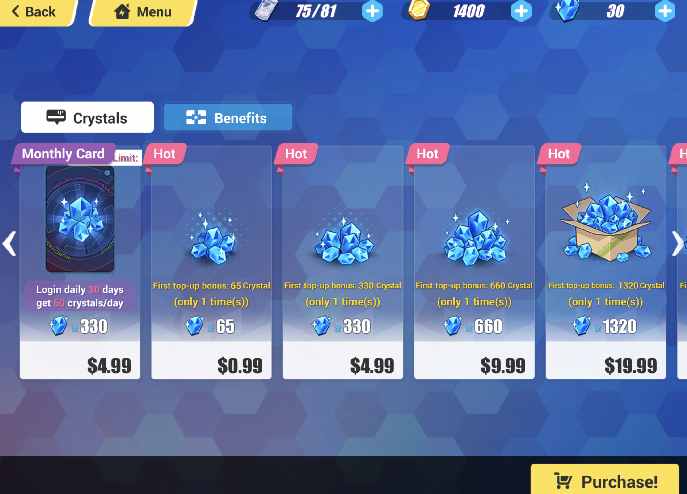 Honkai Impact 3 is entirely free to play, which is very rare for mobile games. Players can make purchases in-game and these are for items like more stamina to keep playing, material to level up and stigmata to use.  It's good to note that none of these items are needed to make it through the game.  It will just take a little longer to get through. During my sessions, I found myself doing loads of missions and never running out of energy to use!
Many mobile games out there pretend to be free but require players to invest a lot of money to get the whole experience.  Honkai Impact 3 thankfully isn't like!  The In-app purchases are only going to help you get leveled up faster but they aren't needed if you don't want them or can't afford the purchase.
Honkai Impact 3's Overall Gamplay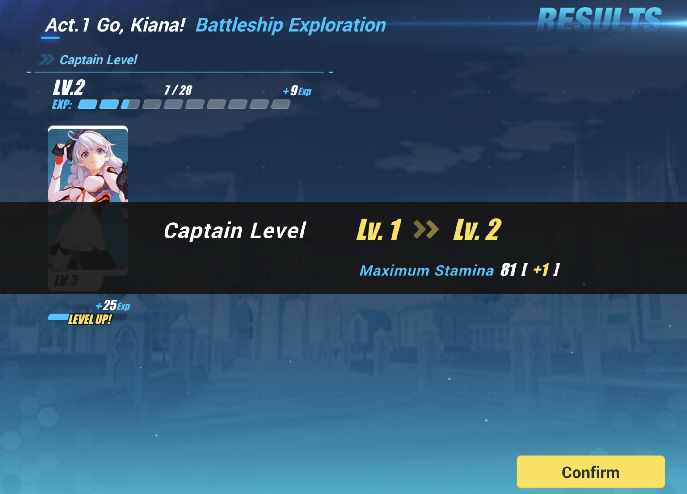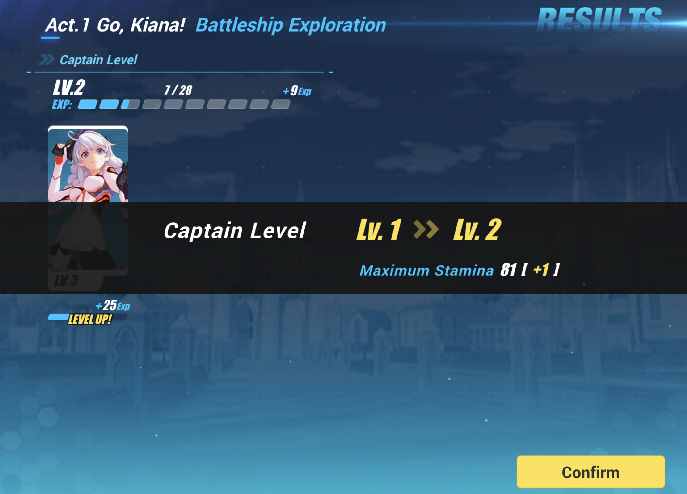 You have to be connected to the internet in order to play this game but there's a good reason for this. You can recruit other players in the game to join you on story-missions! Though they do seem to automatically join you when you enter the end-level boss fights.  Later in the game, you'll collect 'character cards', which unlocks playable characters you can use as you go through the story which makes the online feature pretty useless.
The only thing I didn't really like about this game was the fact the installer is a hefty 900+MB file! The game slows down when a Honkai swam appears. I don't know if this is due to the device I was using or the fact it's just generally slow. I do understand why the installer file is so large because the game is insane in a good way! Be sure to use your wifi and not your mobile data when downloading since the game uses up nearly a gigabyte of storage space.
Overall, Honkai Impact 3 is definitely the best-looking mobile game out there!  With high production value, action-packed gameplay, and an interesting storyline, it's a game you must download whether you're a fan of anime or not.
Honkai Impact 3's Overall Score:  5/5
Honkai Impact 3 Links:
Apple Store:  https://itunes.apple.com/ph/app/honkai-impact-3/id1299582178?mt=8
Google Play:  https://play.google.com/store/apps/details?id=com.miHoYo.bh3oversea&hl=en_US
Company:  MiHoYo Limited
Genre:  Anime, Role Playing Games
Rated 12+
Offers in-app Purchases
About Post Author