Homerun Clash Review!
"Real-time worldwide home run competition
Best your opponents in real-time and become the world's greatest slugger!
Collect trophies and climb the world rankings.
Weekly league ranking updates! Claim awesome rewards as you move up!
Exciting game modes
1vs1 Match! Nail-biting duel between you and your opponent!
4-Player Match! Survive 'til the end! Last one standing reaps the rewards!
Challenge Mode! Practice makes perfect. Have fun, even by yourself in single-player!
Tournament! 3-days of intense competition to claim incredible rewards!
Play strategically
This is no boring home run derby game! Beat your opponents by thinking strategically.
Hit random objects in the stadium to gain items that mess with your opponent!
Use the appropriate skill cards to add impact to your hits and defend against opponent's attacks!
Customize your batter through the card system
Collect batter, equipment, skill, ball cards to upgrade your player!
Upgrade your batter cards to increase your stats.
Become a slugger by combining the right equipment & skills cards for your batter.
Unique and interesting characters
Swing away for that home run, along with our unique characters!
From the son of the legendary #4 batter, a rhythm-crazed hip-hop producer, her majesty's secret serviceman, and a combat fighting batter, check out their diverse backstories!
Upgrade your batter's looks with gears and bonus stats!
Superb stadiums designed for nail-biting home run derbies
Travel the world with stadiums in various themes & locations.
From fireworks in the city, cool waterfalls, mystical orient, towering moai, to shark-filled oceans, there's so much to see!
We invite you to our stadiums inspired by real baseball stadiums with various outfield foul line distance and fence height."
iOS Link: https://apps.apple.com/za/app/homerun-clash/id1345750763
Android Link: https://play.google.com/store/apps/details?id=com.haegin.homerunclash&hl=en_GB
Company: HAEGIN Co.,Ltd
Genre: Sport Games
Rated: 4+
Offers in-app Purchases
Gameplay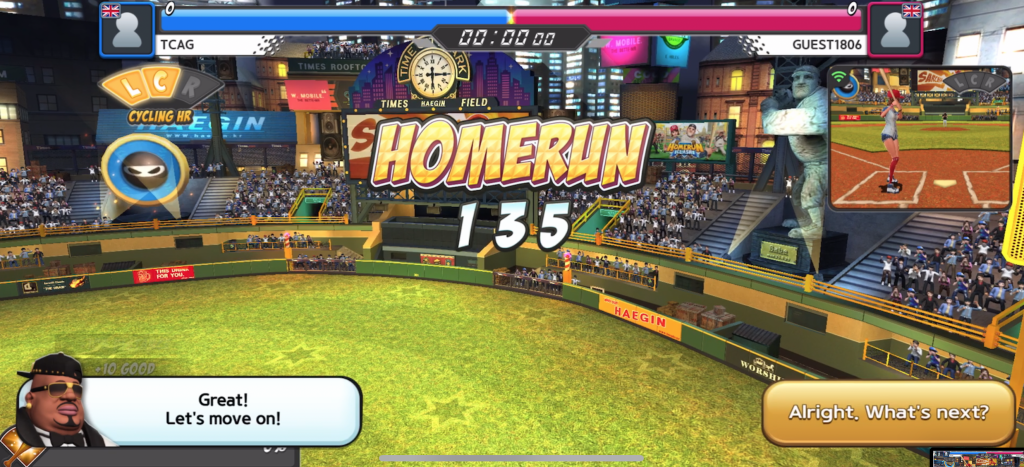 Become the world's greatest slugger in Homerun Clash where you need to bat the ball precisely in order to score more points than your opponent. The gameplay is a little all over the place at the beginning and it's hard to understand but after giving it a few plays, I was addicted. I've never seen anything like this before in the app store and it was nice to see a sports game that wasn't tennis or golf.
Graphics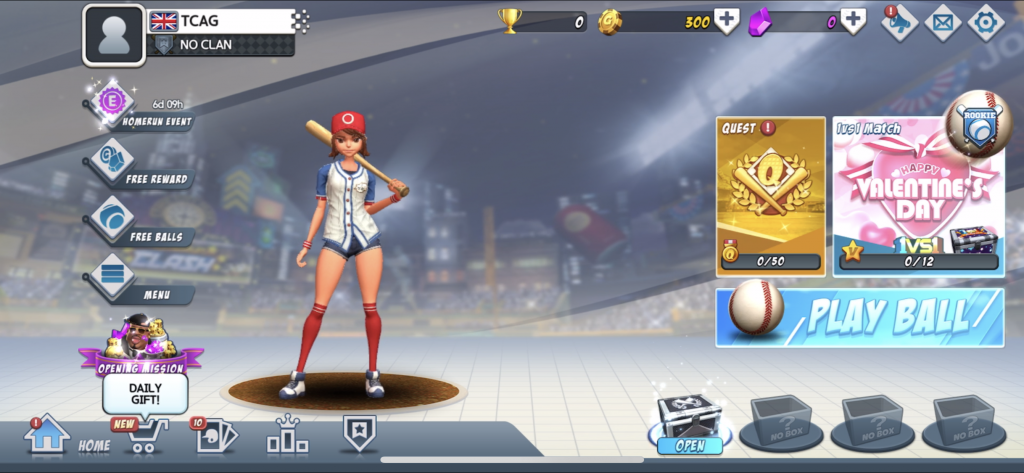 I don't know how to explain this properly without it sounding weird but the graphics were super sharp and bright but not in a nice way – it kind of hurt to look at. I'm really not a fan, however, the characters are cute and all represent different personalities through how they look.
Music & Sounds
The music and sounds are very similar to what you would find if you were actually at a match and I think it's great. It puts you in the shoes of the player for a great simulation experience.
Controls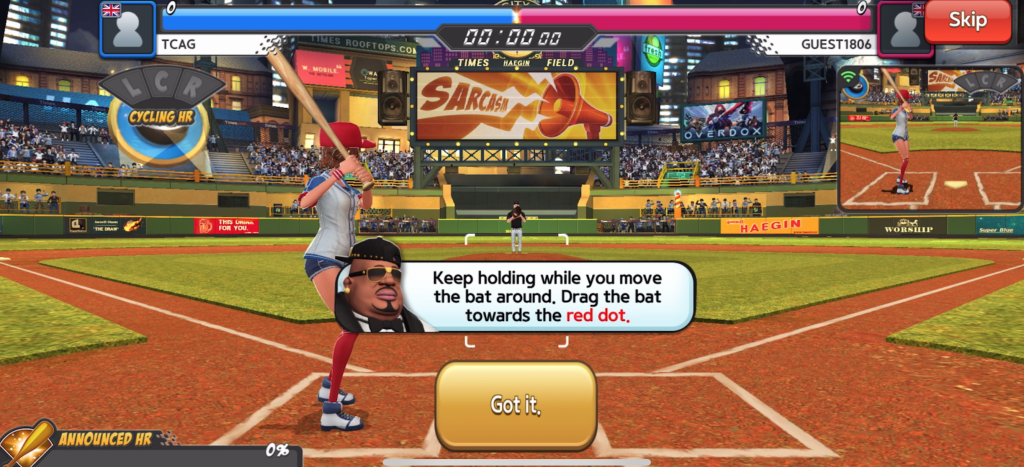 The controls are where things get a little bit confusing, and as you can see from the gameplay video, I struggled to get the hang of it initially. Keep holding when you move the bar around and then drag the bat towards the red dot when it appears – let go at the right time once the ball is close enough to you. Letting go too early or too late will cause you to miss a shot.
The Power of in-app Purchases
Bundles
Starter Pack for £2.99
Tournament Pack for £28.99
Great Brodie Pack for £74.99
Great Rogan Pack for £74.99
February Value Rich-Pack for £19.99
Daily Gem Delivery for £19.99
Daily Deals
100 gold for watching an ad
Tennis Ball x12 (Normal) for 2,400 gold
Swirly x8 (Minor) for 6,400 gold
Chest
Superb Rare Chest for 1,000 gems
" Unique Chest for 1,600 gems
" Epic Chest for 2,400 gems
Gems and Gold
90 gems for £0.99
500 gems for £4.99
1,200 gems for £9.99
2,600 gems for £19.99
6,900 gems for £48.99
14,500 gems for £99.99
2,500 gold for 50 gems
27,500 gold for 500 gems
65,000 gold for 1,000 gems
210,000 gold for 3,000 gems
Style
Pirate
School Girl
Astronaut
Sheriff
Allie
Watchrabbit
Billie
Champion
Sushimaster
Guan Yu
Captain
Boss
Richman
Aircat
Ball
Free balls for watching an ad
Spooky
Rainbow
Star
Tornado
The Verdict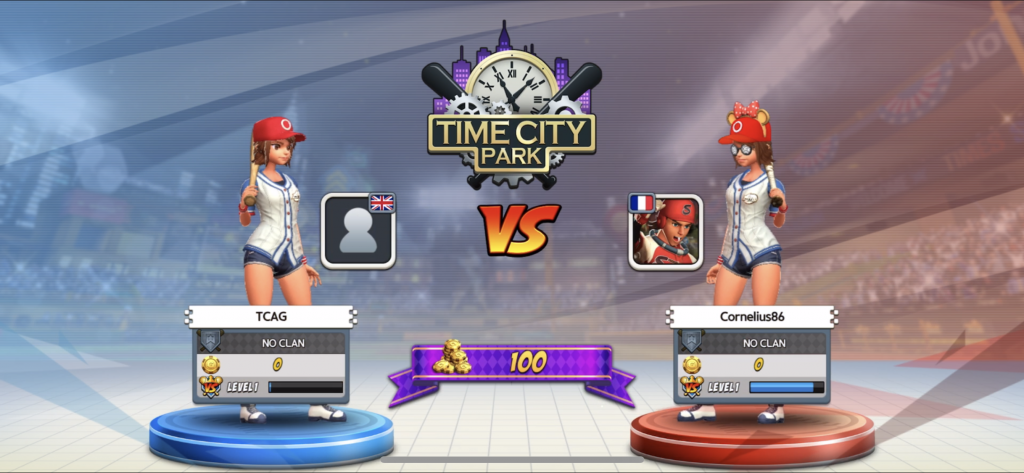 I mostly enjoyed Homerun Clash for the unique controls and amazing gameplay. If I'm honest, I am not 100% sure if it's going to be a keeper on my phone but it's definitely going to become a game I come back to.
If you decide to download Homerun Clash, let us know what you think and if you agree or disagree with the things we said. Happy gaming and stay casual!
Homerun Clash Overall Rating: 4/5
iOS Link: https://apps.apple.com/za/app/homerun-clash/id1345750763
Android Link: https://play.google.com/store/apps/details?id=com.haegin.homerunclash&hl=en_GB
Company: HAEGIN Co.,Ltd
Genre: Sport Games
Rated: 4+
Offers in-app Purchases
About Post Author