Highway Heat Review!
"OMG! Welcome to the danger zone. The cops are hot on your tail!
Just tap & drag to draw the road and make your daring escape.
Pedal to the metal and go fast!!!
Game Features:
– 100% free to play!
– Endless gameplay, endless fun!
– Simple swipe controls
– Challenge your friends to get the best high score!"
Highway Heat Links:
iOS Link: https://apps.apple.com/us/app/highway-heat/id1435330325
Android Link: https://play.google.com/store/apps/details?id=com.bitesizedgames.trackdraw&hl=en_GB
Company: Bite Size Games
Genre: Racing
Rated: 9+
Offers in-app Purchases
Gameplay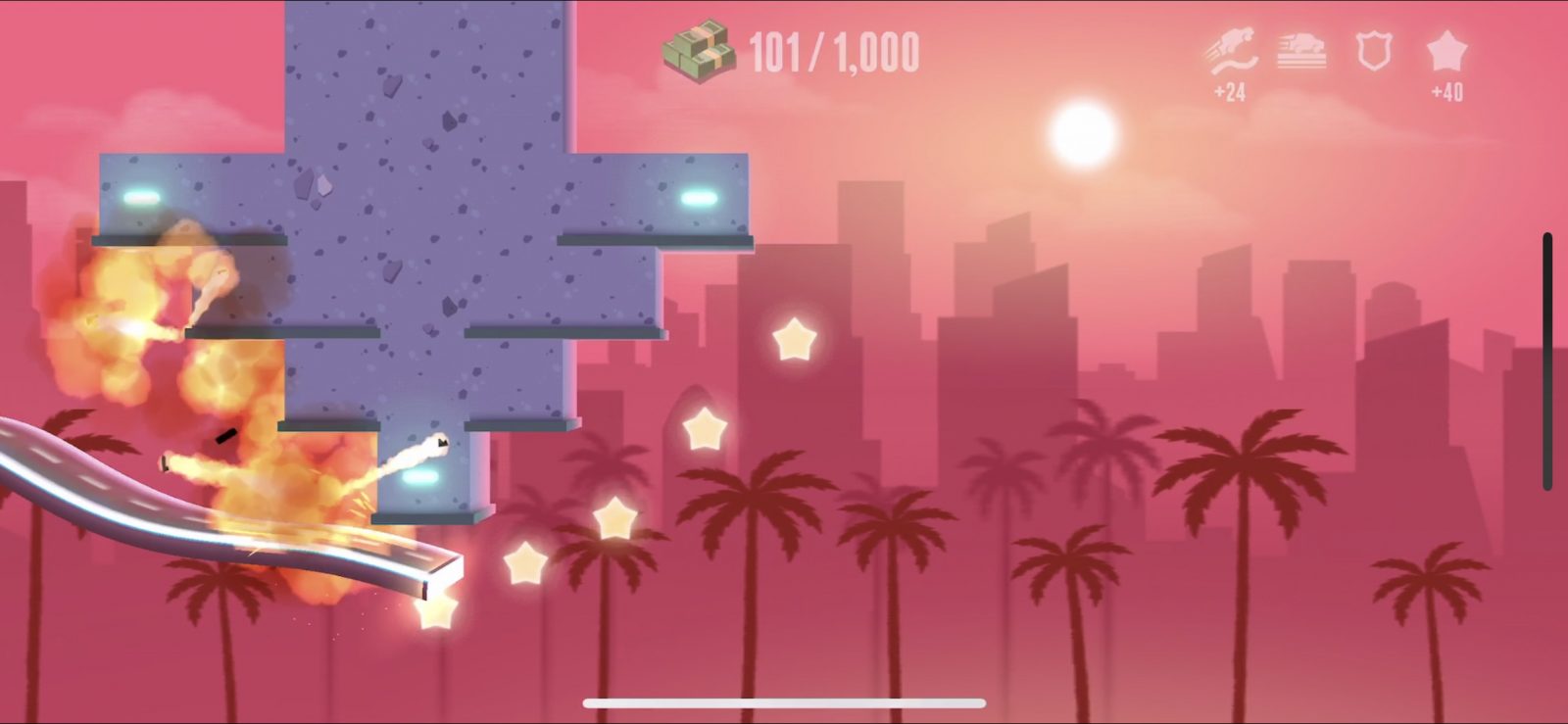 Highway Heat has very simple gameplay that can become really addictive. The aim of the game is to fly your car away from the cops while avoiding the obstacles and collecting stars along the way. If you crash, you're given the option to revive if you watch an ad or to start again. I found it really hard to get used to at first down to the controls, but we'll get into that later. The whole idea of Highway Heat is really fun and I think it's a game with a lot of potentials.
Graphics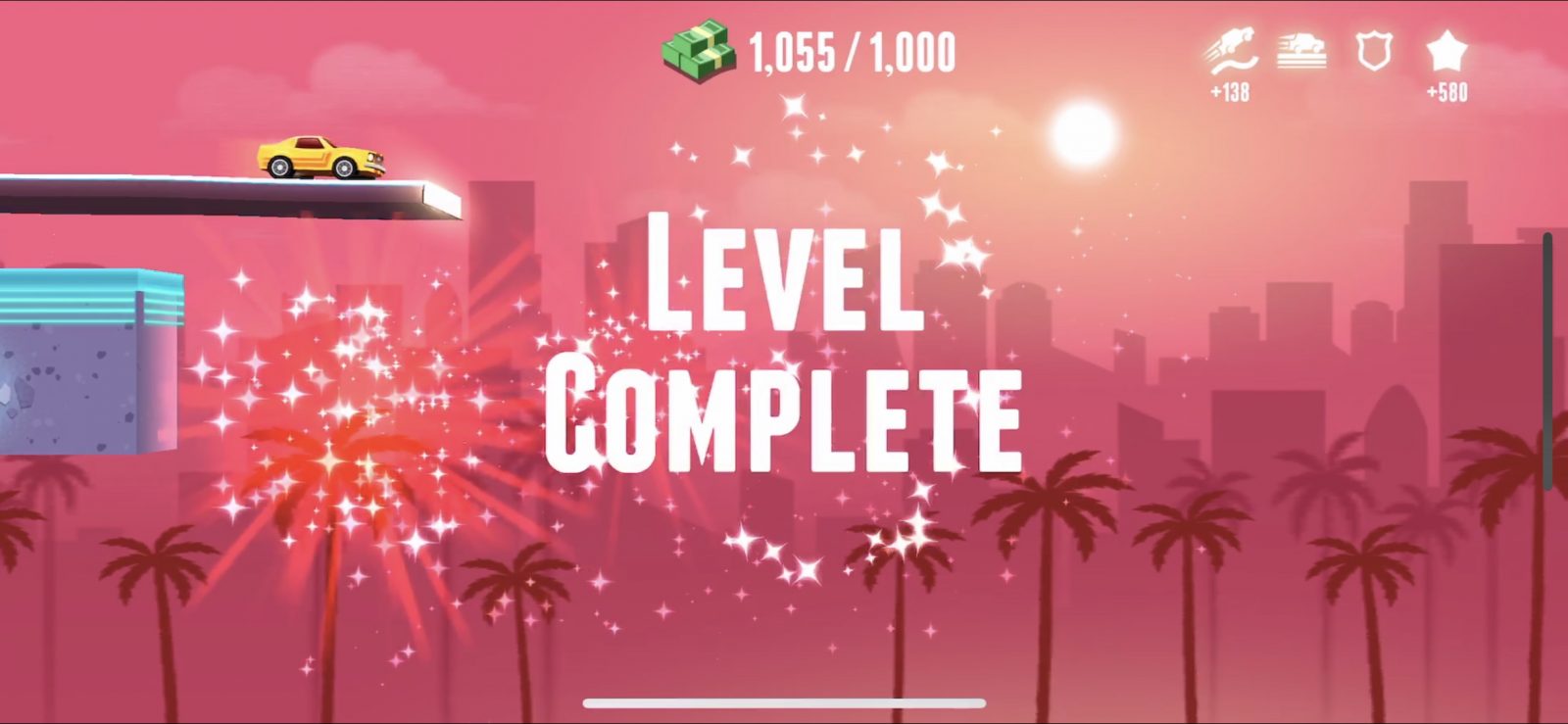 I am absolutely in love with the graphics and overall aesthetic of Highway Heat. This game is definitely based around 80's nightlife with what looks like Miami as the background. I think it looks so cool and different from any other game. On top of this, all of the vehicles you can collect are also classic 80's cars.
Music & Sounds
Just like the graphics, I am also in love with the music and sounds that feature in Highway Heat. Again, the music is heavily influenced by the '80s and the sounds that come with it sound straight out of a retro game. I think this is such a nice way to add a theme to the game rather than just having regular backgrounds and music – as I then think it would just be similar to every other game.
Controls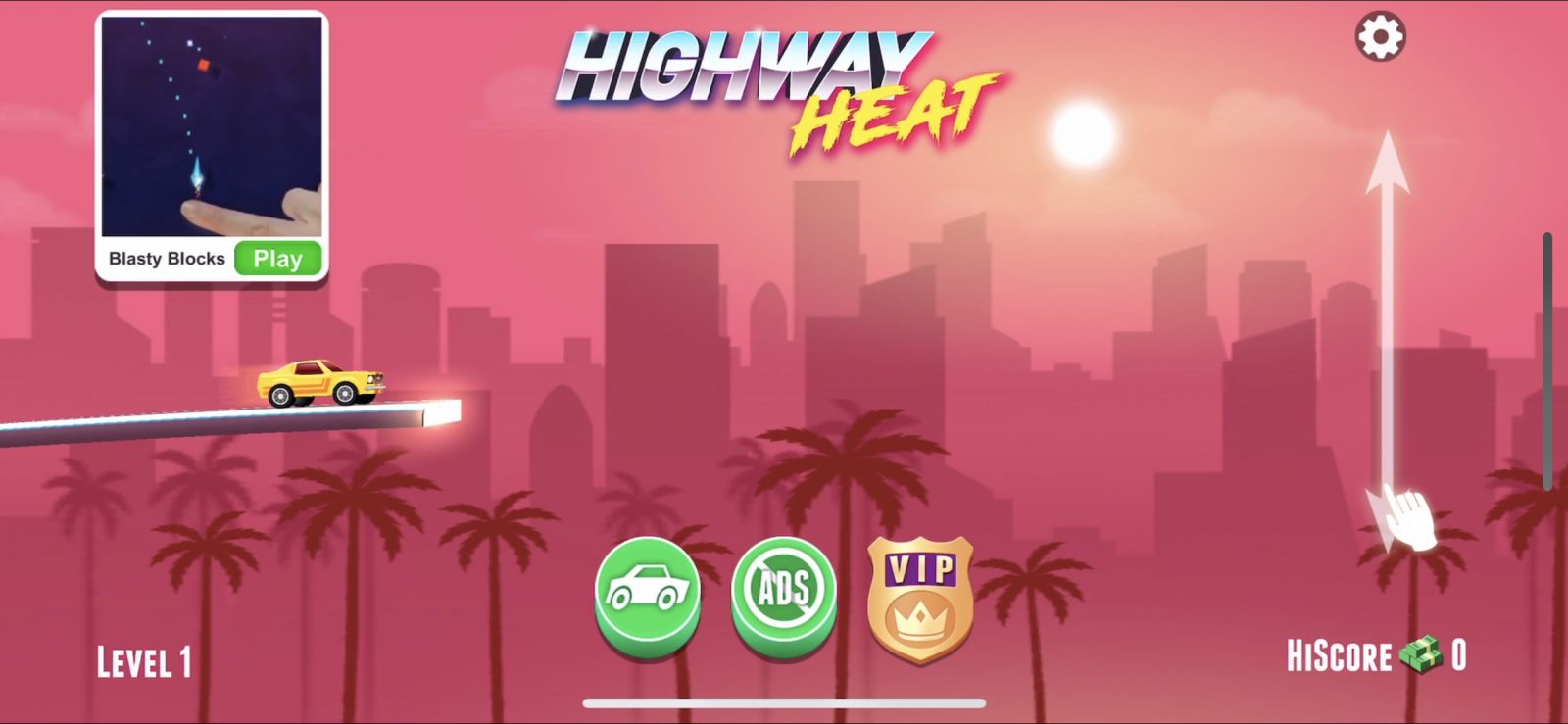 Upon first playing Highway Heat, I thought the controls were easy but I was wrong. And it's Bite Size Games' fault. You're told to move up and down, all you have to do is drag on the right-hand side of the screen. This makes it really hard to control your car and you're more likely to crash into obstacles. I then discovered that you can drag anywhere, not exclusively on the right-hand side of the screen so I decided to start dragging on the left and it worked perfectly. I found that the car was easier to control, and I was crashing into obstacles less. The only problem was that I could no longer see my car as my finger was covering it, and I know that would bother a lot of people.
The Power of in-app Purchases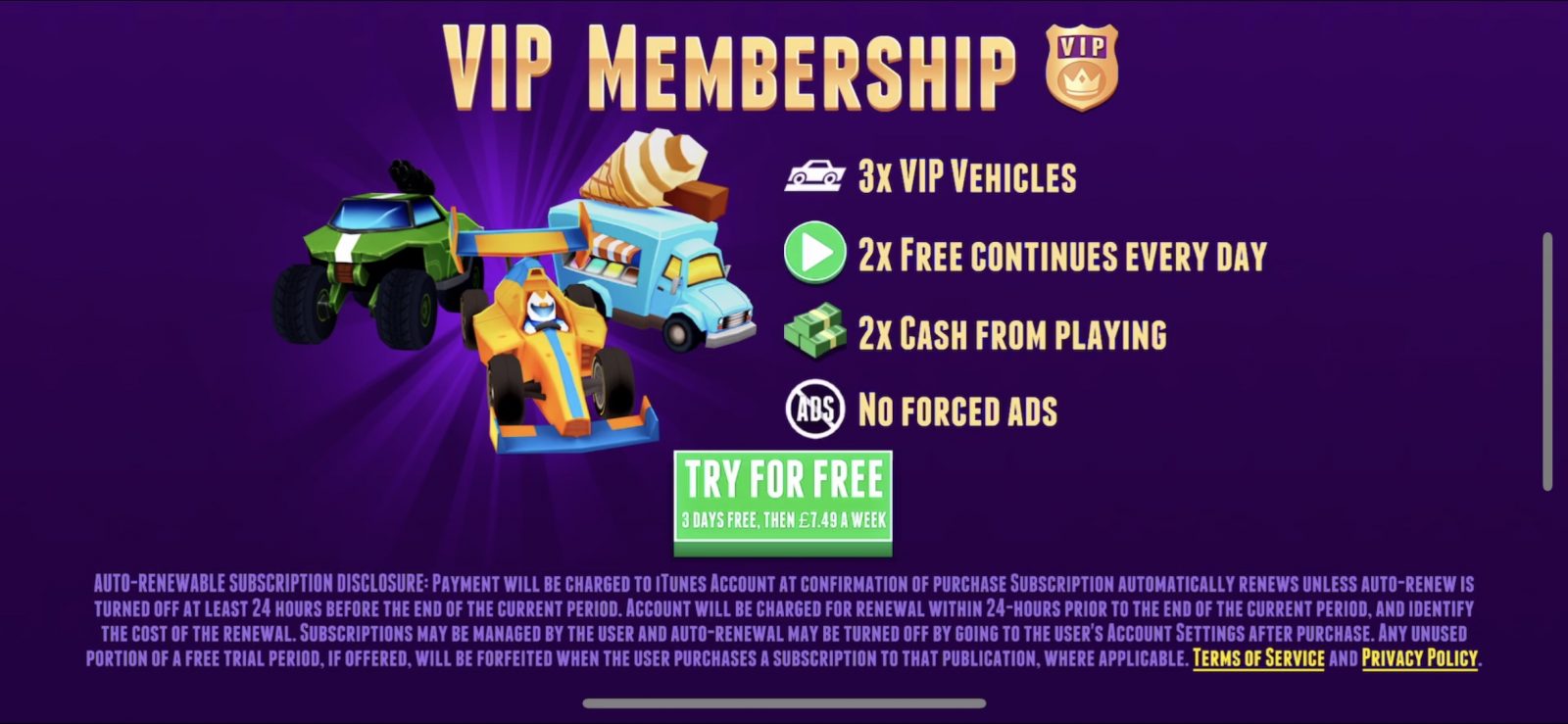 There are no specific gems or coins you can purchase to make the game any easier, however, you can purchase a VIP membership. The VIP membership consists of 3x VIP vehicles, 2x free continues each day, 2x cash from playing, and no forced ads. You can try the membership for free for 3 days and after that, you have to pay £7.49 a week for the privilege.
Of course, there is cash, but you can't purchase this with real money. To earn cash, you have to complete levels and with the cash, you can purchase new vehicles.
The Verdict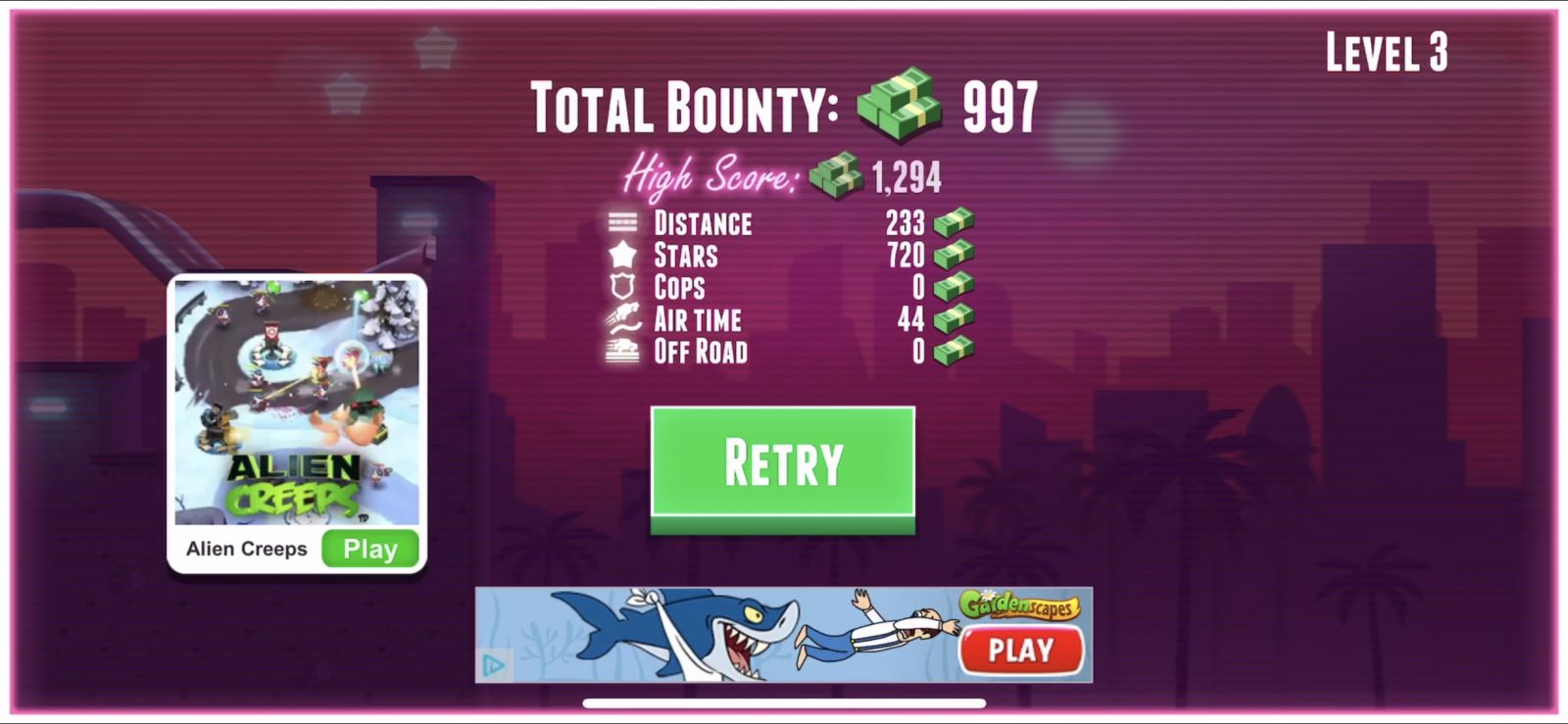 I found Highway Heat to be a really fun game to play, but man it can be hard at times and I'm a competitive person. As you can see from the video (located at the top of the post), I found it very hard to get used to the controls at first because I kept crashing. Once I figured out the controls, it was a breeze from there and I couldn't put my phone down.
I feel as if the 9+ rating is a little too high as I can't imagine why anyone younger than 9 couldn't play. I also think the in-app purchases are poor – this is because you only have one choice and you have to pay weekly. Not everyone wants to pay for an app game every week, so it would probably be better if Bite Size Games added another currency which people could purchase depending on what they can afford and the amount they want.
If you decide to download Highway Heat, let us know what you think and if you agree or disagree with any of the things we said. Happy gaming and stay casual!
Highway Heat Overall Rating: 4/5
iOS Link: https://apps.apple.com/us/app/highway-heat/id1435330325
Android Link: https://play.google.com/store/apps/details?id=com.bitesizedgames.trackdraw&hl=en_GB
Company: Bite Size Games
Genre: Racing
Rated: 9+
Offers in-app Purchases
About Post Author