Hidden Objects: Coastal Hill Review!
"This adventure quest game goes beyond other mystery hidden object games. As the main hero, you find objects, solve puzzles and experience a thrilling game plot. A happy adventure!
In Coastal Hill you'll find yourself in the city center of the eeriest action and puzzle-adventure full of free Hidden Objects and Match 3 mysteries, innuendos, and obscurities. The lighthouse castle you once knew as a peaceful spot has changed completely. Search for hidden objects to reveal the castle secrets.
Some forces of darkness have shrouded the city's hidden secret. The town has started to lose hope in finding the answers to its puzzle and it's up to you to find all of the secret hidden clues and solve the mystery. Search for hidden objects to evict the dark enemy forces.
Immerse into the world of Coastal Hill and fight back malign creatures. Begin your adventure now and unravel the hidden mystery of this haunted town! Find the hidden objects in the secret city. Search the lost hidden castle to solve the puzzle."
iOS Link: https://apps.apple.com/gb/app/hidden-objects-coastal-hill/id1396053153
Android Link: https://play.google.com/store/apps/details?id=com.adoregames.coastalhill&hl=en_GB
Company: Tamalaki
Genre: Hidden Object
Rated: 4+
Offers in-app Purchases
Gameplay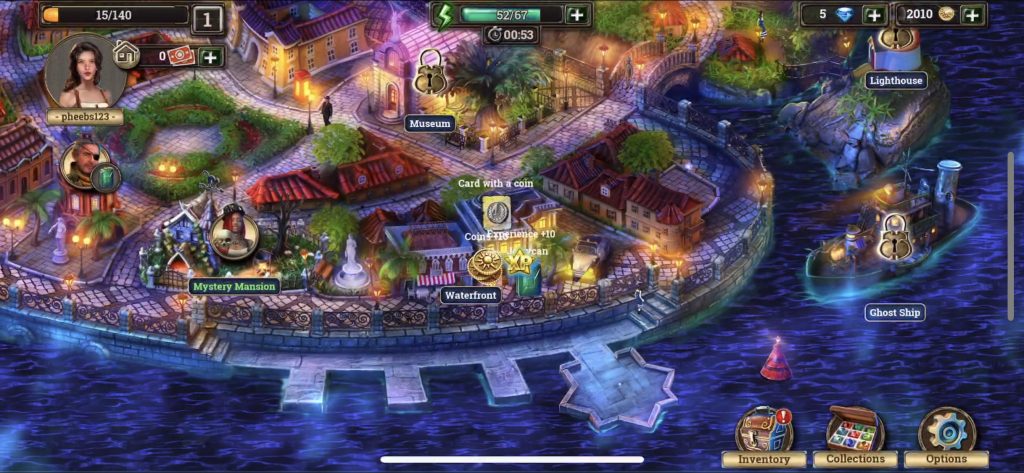 Hidden Objects: Coastal Hill is a hidden object game with lots of twists and turns. Like most hidden object games, there's a very easy tutorial scene to start off with where you need to tap all of the objects that appear on the list at the bottom of the screen. Once I got through the tutorial scenes, I figured that the game is actually a little harder to play than other games of the same genre. The scenes are very clustered and busy, making it really easy for the developers to slide in new objects in the most random places. As you can see from the clip, I couldn't find the shovel and the rocking horse and had to use two hints to help me.
Graphics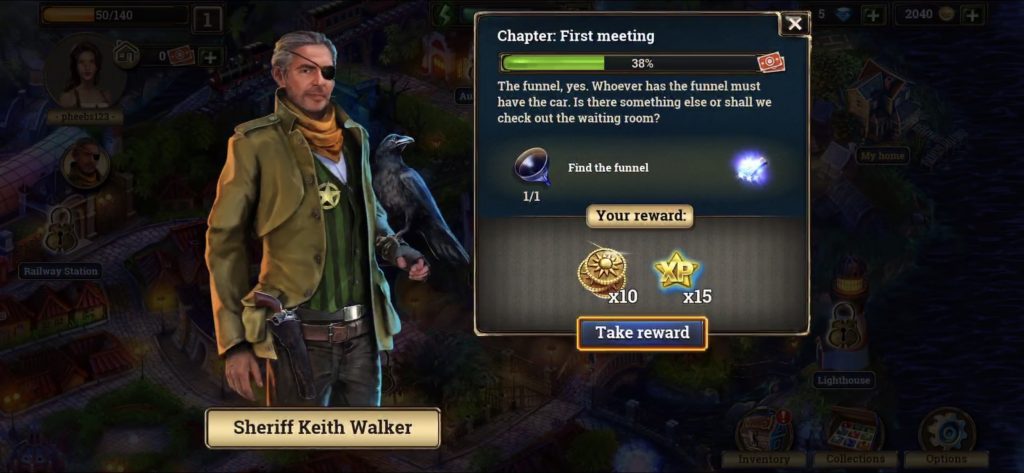 As Hidden Objects: Coastal Hill is still a fairly new game, I didn't expect the graphics to be that good but I was pleasantly surprised. Of course, they're not the best I've ever seen, it's only a hidden object game after all. But despite the very busy scenes, and packed out map, the characters and objects are extremely detailed. Each character has their own personality and characteristics that shine through what they're like. I also thought I'd mention that Hidden Objects: Coastal Hill also has iMessage stickers you can send to your friends!
Music & Sounds
Hidden Objects: Coastal Hill has very chilling, and mysterious music. It fits in perfectly with the gameplay and definitely adds to the overall theme of it. The music doesn't get annoying in any way, I actually enjoy it! However, sounds pop up every few seconds, especially when you're in the main menu which can become annoying after a while.
Controls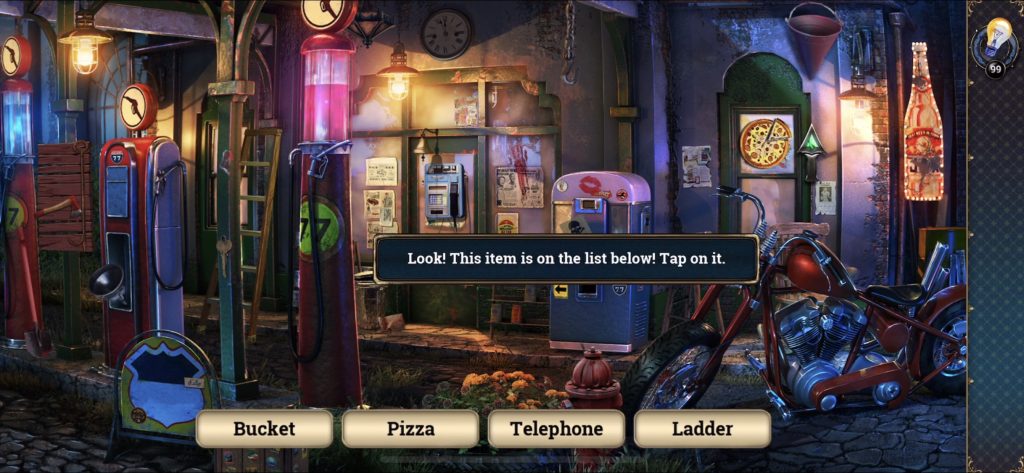 The controls are very simple, as with any other game of a similar genre. To find the hidden objects, all you need to do is tap on them. But don't worry, you have other options to help you on the right-hand side of the screen:
the first icon will tell you where the object is
the second will collect all the objects with a magnet
the third will light up a location for 10 seconds
the fourth will make objects bob up on the screen
the fifth will reveal several objects by bouncing off of them
and the last will hover across the scene to see objects from the list through it
The Power of in-app Purchases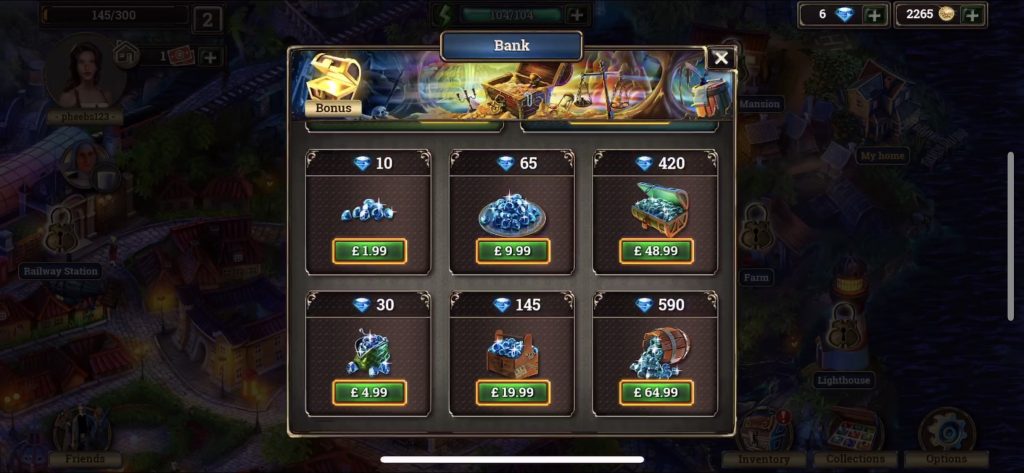 From the store, which they call the bank, you can purchase gems and coins.
Gems
10 gems for £1.99
30 gems for £4.99
65 gems for £9.99
145 gems for £19.99
420 gems for £48.99
590 gems for £64.99
Coins
1000 coins for £1.99
5000 coins for £4.99
11000 coins for £9.99
24000 coins for £19.99
70000 coins for £48.99
100000 coins for £64.99
You can also purchase a subscription that comes to £22.49 a month.
The Verdict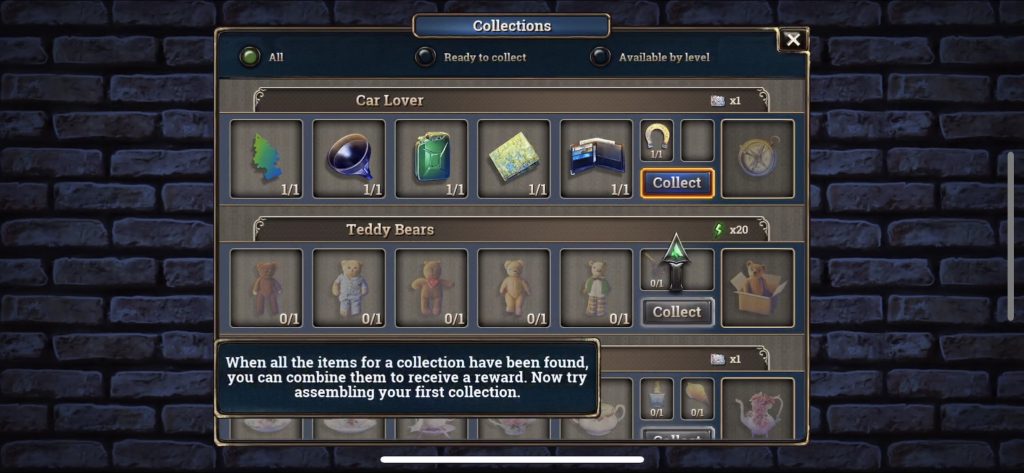 I found Hidden Objects: Coastal Hill to be different from other games of the same genre. For example, there is a level where you find the objects based on the silhouettes rather than the names. I haven't seen any other hidden-object games who have switched it up like that. I think it can be hard to make these kinds of games stand out as they're all relatively similar, however, Coastal Hill has definitely succeeded.
If you decide to download Hidden Objects: Coastal Hill, let us know what you think and if you agree or disagree with any of the things we said. Happy gaming and stay casual!
Hidden Objects: Coastal Hill Overall Rating: 4/5
iOS Link: https://apps.apple.com/gb/app/hidden-objects-coastal-hill/id1396053153
Android Link: https://play.google.com/store/apps/details?id=com.adoregames.coastalhill&hl=en_GB
Company: Tamalaki
Genre: Hidden Object
Rated: 4+
Offers in-app Purchases
About Post Author