HellCopter
Hellcopter is a new shooting 3D game.
Jump in a helicopter and go on a deadly mission!
Lock and load your machine gun, aim and pull the trigger.
Try this helicopter simulator and destroy all the criminals who occupied the building.
Blast them with explosives and make cinematic shots!
Endless bullets provided.
Are you ready for some gunplay?
HellCopter Links:
iOS Link: https://apps.apple.com/us/app/hellcopter/id1508334081
Android Link: https://play.google.com/store/apps/details?id=com.gamepie.airpolice&hl=en_US&gl=US
Company: Say Games LLC
Genre: Action, Shoot em up
Rated: 12+
Offers in-app Purchases
Hey Casual Gamers!  What would you do with your own personal helicopter?  Personally, I would go around plugging bad guys in the head!  Since I can't do that in real life, I'll have to settle for a casual app that can offer me the same experience.
Will Hellcopter offer the experience I'm looking for?  Let's dive into this casual review and find out!
Gameplay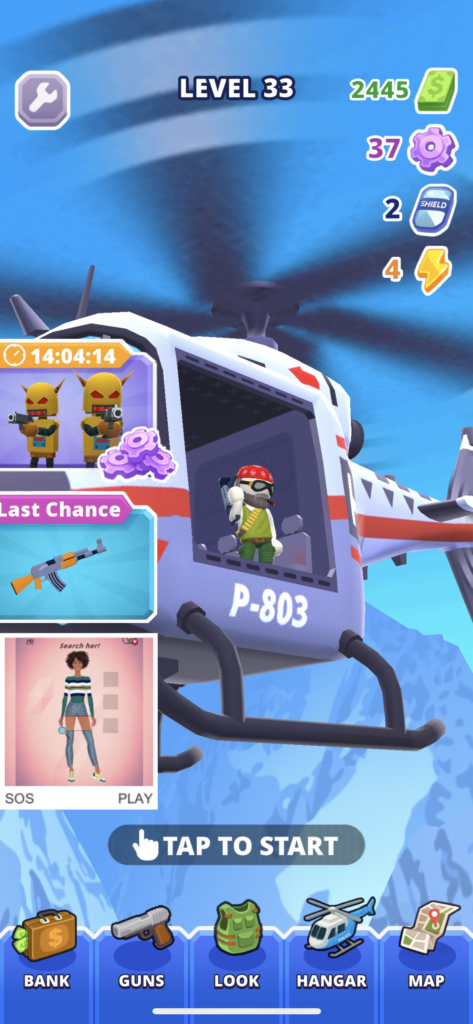 As an unknown agent, you've been tasked to clear buildings full of bad guys ready to gun you down! Gain the advantage by flying in your helicopter and rain down bullets before they see you coming!
It's a pretty simple and straightforward casual app that offers tons of replay value and fun.  Each completed mission offers to upgrade your arsenal.  Careful, the missions did get more complex as they go on.
The best part of this casual app for me is the explosions!  Always aim for those when you have a chance.
Hellcopter offers in game events as well!  For a certain amount of energy, you can play these daily challenges to get even more items and upgrades!
Graphics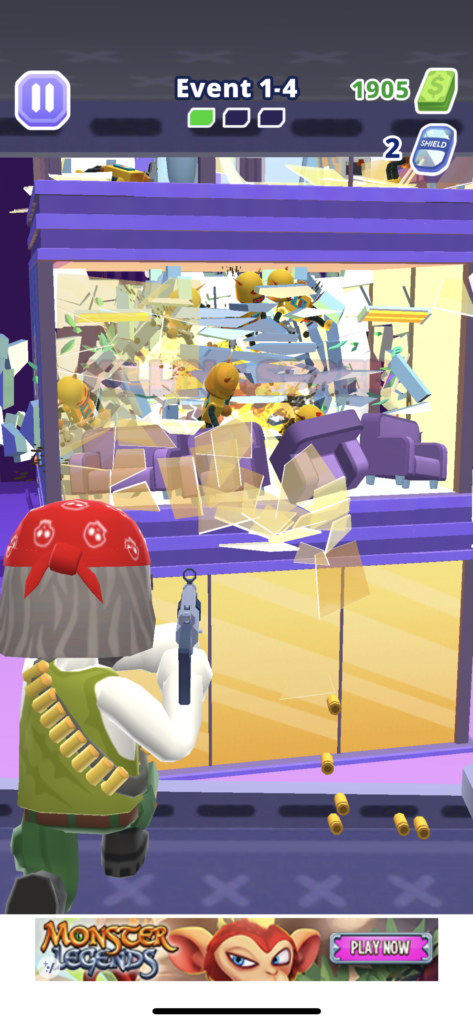 Hellcopter offers some rather decent graphics!  It's not console level, but very acceptable as a casual app.
The visuals excel when it's time to play, and offer good notices when someone is getting ready to shoot at you.
The upgrades to the player, weapons, and even the helicopter are fulfilling enough to keep playing!
Music & Sounds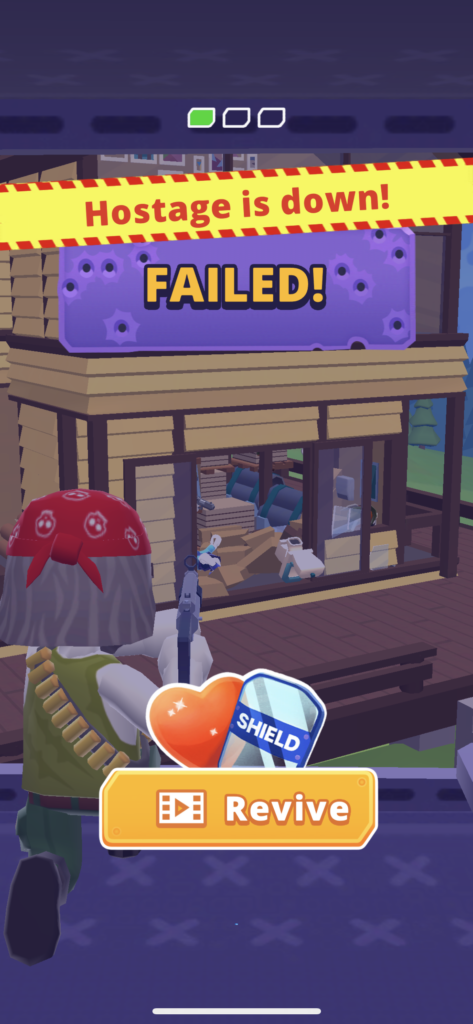 Hellcopter  does have some great sounds and music.  While it maybe repetitive at times, the music tracks does get you ready for some high flying gunplay.  Unlimited ammo also amps up the play.
Merge that with some epic slow motion shots, and you have a few moments of epic gaming.
Not a mandatory must to have headsets on, but without them you miss out on a full experience.
Controls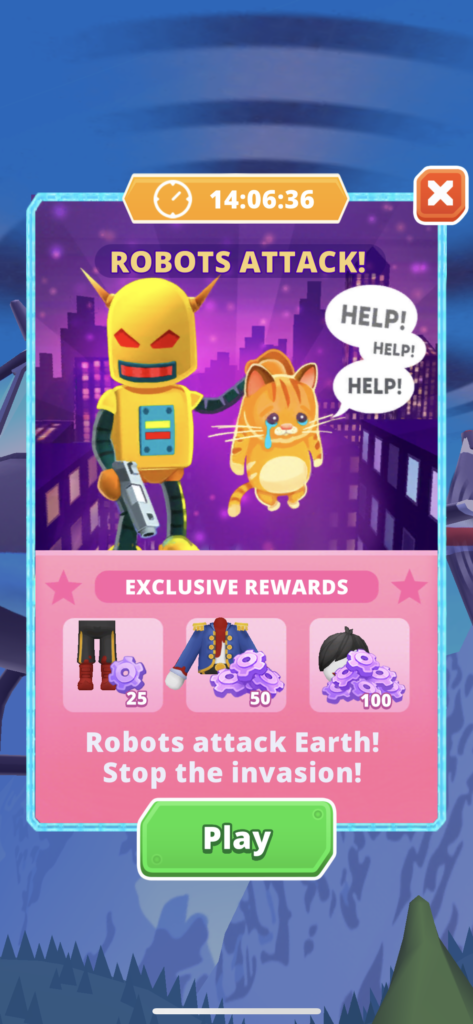 Hellcopter controls are easy to get a hang of.  This is a point and click adventure, and with unlimited ammo, there's no pesky reload times.
It is important to fire on any enemy with (!!!) over their heads.  Within a few seconds, they will fire back and end the game!  It's possible to prevent death with a cop shield, but that is also a one and done deal.
Aim carefully and make sure you prioritize!
The Power of in-app Purchases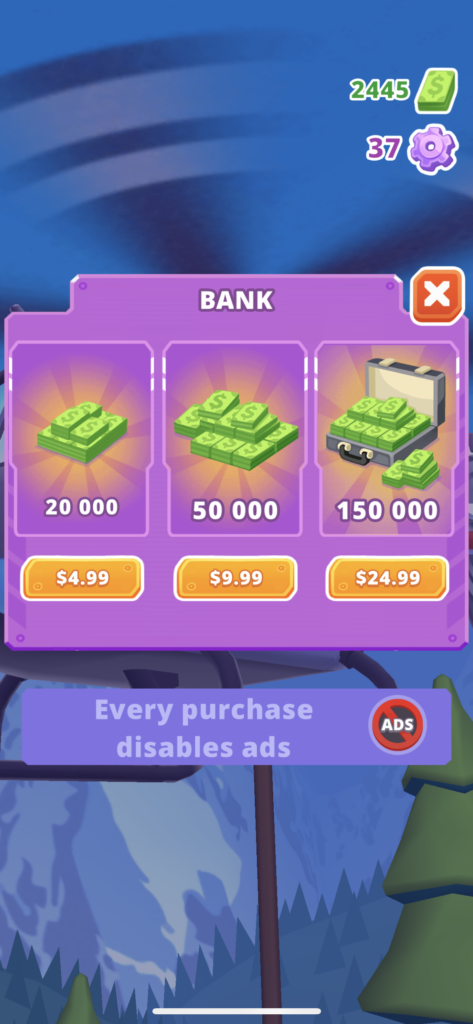 Get ready for another casual app adventure full of ads.  Thanks to the ads however, you can acquire everything in the game.
If you can't take anymore ads to the face, any purchase can be made to remove all ads!
Truthfully speaking, there are an insane amount of ads.  Even when you click no thanks to ads, you can usually get an ad to the face for flinching.
The Verdict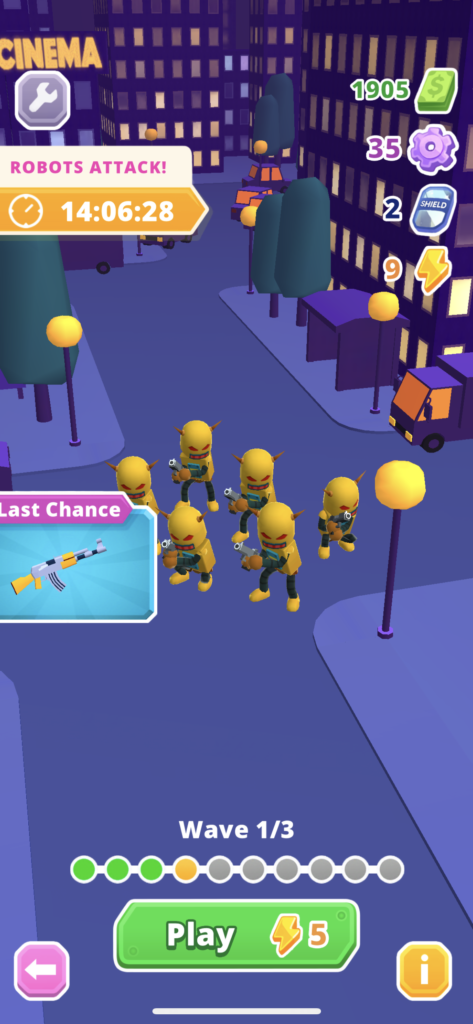 Hellcopter is another great casual app to take up phone space.  Missions are short and engaging, and the events are pretty fun!
There is one takeaway I have for Hellcopter.  I'd like to see more deals for making purchases.  Most of your arsenal will be randomly offered at the end of each mission, so even if you buy some dollars from the store, there's no immediate purchases to make.  Great specials make the world go round!
Already a boss at Hellcopter and ready to show it off?  Leave a comment in the section below and show off your casual skill!
Happy Gaming, and as always, keep it casual!
Hellcopter Overall Score: 5/5
HellCopter Links:
iOS Link: https://apps.apple.com/us/app/hellcopter/id1508334081
Android Link: https://play.google.com/store/apps/details?id=com.gamepie.airpolice&hl=en_US&gl=US
Company: Say Games LLC
Genre: Action, Shoot em up
Rated: 12+
Offers in-app Purchases
About Post Author