Harvest of Words Review!
"Relax and exercise your brain with Harvest of Words, from the makers of Garden of Words and Wordox! Expand your vocabulary in no time and become a word master!
Sharpen your mind while playing is possible with Harvest of Words. This new crossword game, from the makers of Garden of Words and Wordox, is incredibly addictive and relaxing at the same time.
Harvest of Words is a beautiful and immersive word search puzzle game. Thousands of ever-growing, educational word puzzles await you to be found!
Show your talent with this relaxing word game and improve your spelling. You can play with thousands of grids. Connect the letters and stack the words and solve the riddles.
Improve your memory and relax your brain thousands of hours of fun are awaiting! Original riddles and fun words to find! Like a quiz, guess the word related to the theme and find the right spelling.
This fun word search game lets you show your word-finding skills and challenge word lovers in weekly and all-time leaderboards."
iOS Link: https://apps.apple.com/gb/app/harvest-of-words/id1589240790
Android Link: https://play.google.com/store/apps/details?id=com.iscoolentertainment.harvest.of.words&hl=en&gl=US
Company: IsCool Entertainment
Genre: Word Games
Rated: 4+
Offers in-app Purchases
Gameplay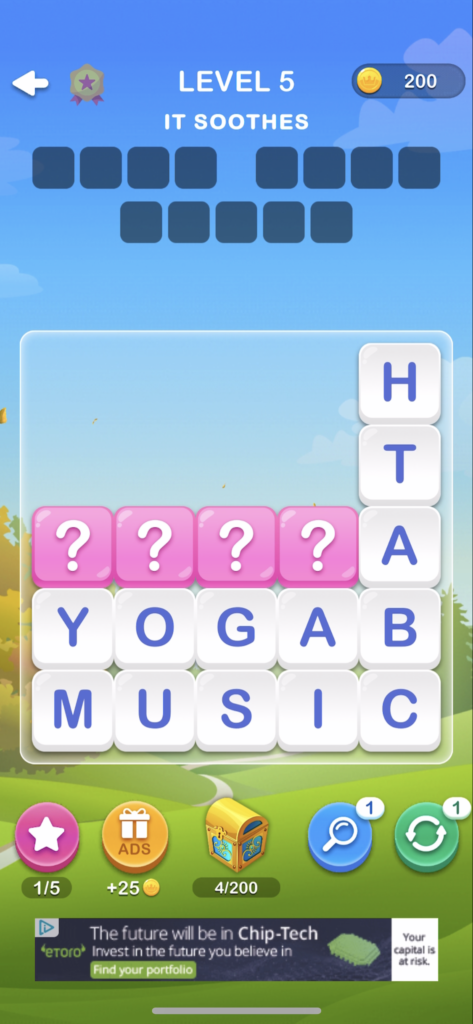 In Harvest of Words, your goal is to find words out of the grid on the screen. Luckily, each grid is themed so it gives you a slight idea of what each word is going to be. A few themes I played:
Summertime
Sweet
Houses of the 3 little pigs
The 4 seasons
It soothes
So no matter what, you always have a clue. I found the levels to be pretty easy though and didn't require any of the power-ups available.
Graphics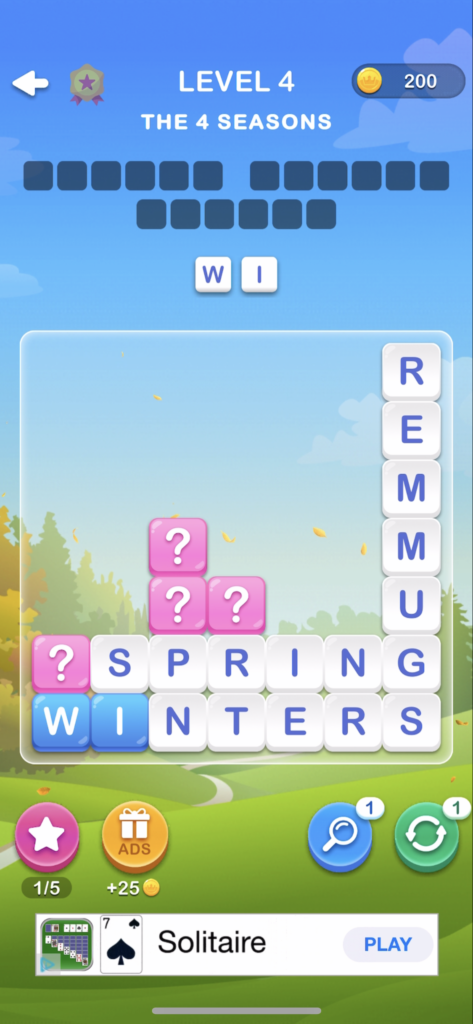 The graphics aren't great but they aren't bad either. In terms of Word Games, they're pretty standard. The main thing is that they don't lag, don't crash, and work properly in general – which is all true with Harvest of Words!
Music & Sounds
Similar to the graphics, the audio is standard for a Word Game. It's relaxing and isn't repetitive so it allows you to focus on the gameplay rather than getting annoyed by the music!
Controls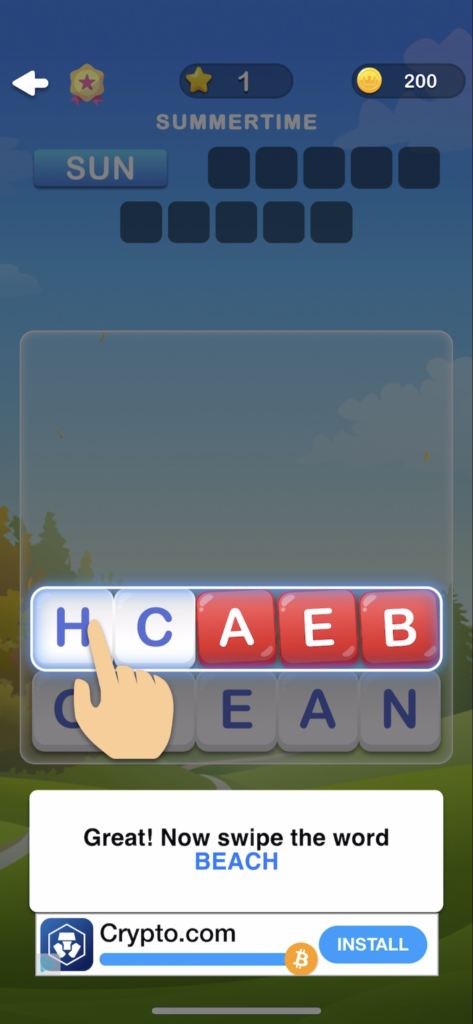 Once you spot a word, drag from the first letter to the last and if it's correct, it'll disappear and will be added to your score. That's it!
The controls are easy to remember and are in line with the relaxing vibe of the gameplay.
The Power of in-app Purchases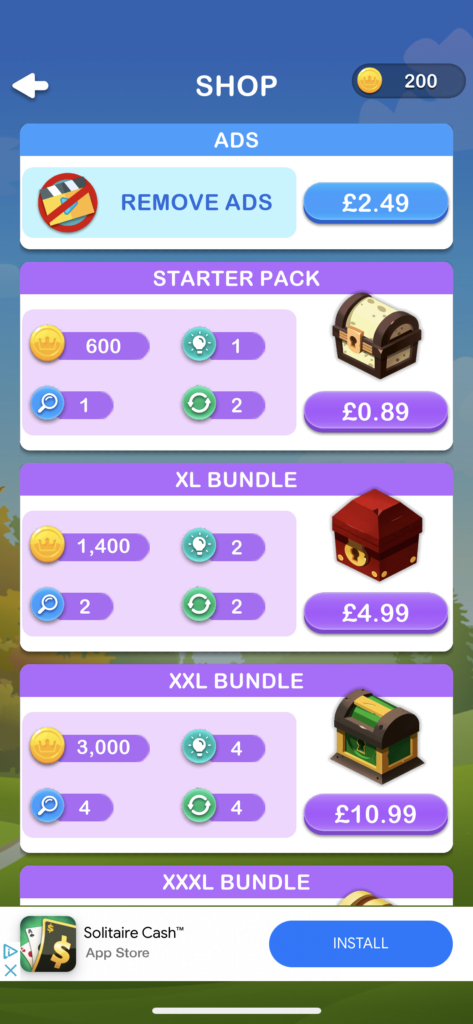 Packs
Starter Pack for £0.89
XL Bundle for £4.99
XXL Bundle for £10.99
XXXL Bundle for £21.99
Ultimate Bundle for £89.99
Coins
220 coins for £0.89
740 coins for £2.49
1,400 coins for £4.49
3,000 coins for £8.99
6,500 coins for £17.99
Remove ads
Remove all ads for the small price of £2.49
The Verdict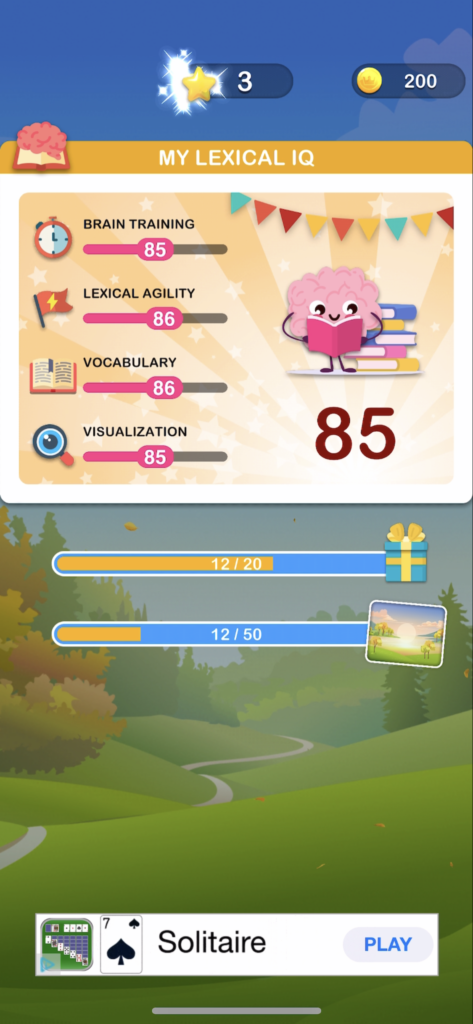 As far as Word Games go, there wasn't anything special about Harvest of Words (if you want a good Word Game try Word Cookie). However, that's not to say it was bad. It was fun to play and very relaxing at the end of the day!
If you decide to download Harvest of Words, let us know what you think and if you agree or disagree with any of the things we said. Happy gaming and stay casual!
Harvest of Words Overall Rating: 3/5
iOS Link: https://apps.apple.com/gb/app/harvest-of-words/id1589240790
Android Link: https://play.google.com/store/apps/details?id=com.iscoolentertainment.harvest.of.words&hl=en&gl=US
Company: IsCool Entertainment
Genre: Word Games
Rated: 4+
Offers in-app Purchases
About Post Author