GT Manager Review!
"Manage your team from the pit wall to master the art of racing. Compete head to head online with other players in GT Manager!
Scout sponsors and drivers, invest in your factory to research and build performance parts. Create technological alliances with other players to trade performance upgrades. Score championship points and climb rankings to move up Leagues."
iOS Link: https://apps.apple.com/ca/app/gt-manager/id1537951774
Android Link: https://play.google.com/store/apps/details?id=com.TDF.GTM&hl=en_GB&gl=US
Company: The Tiny Digital Factory
Genre: Racing
Rated: 4+
Offers in-app Purchases
Gameplay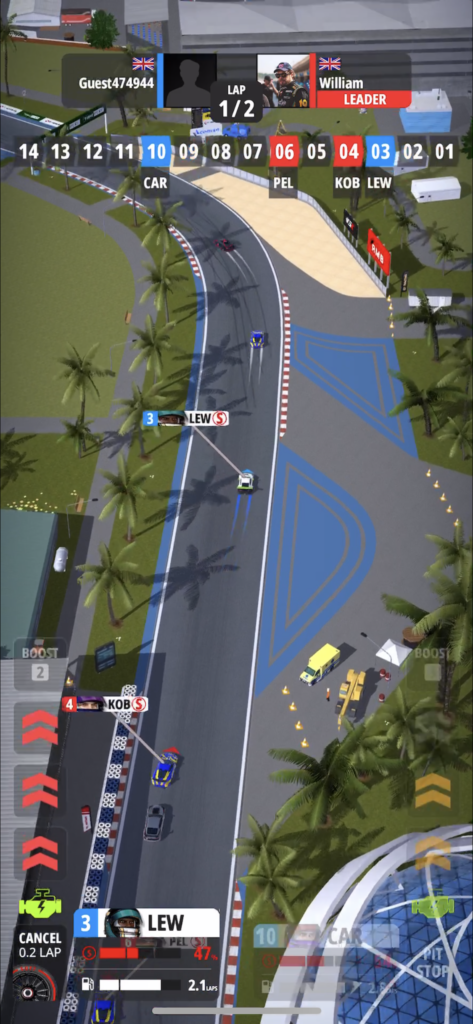 One thing we've realized during our time of reviewing racing games is that they're all essentially the same game. However, GT Manager is very different because you get to play the part of managing a racing team.
This means you have to tell drivers when to slow down, accelerate, take a pit stop and overtake. You also have to manage multiple drivers at once so you need to make sure you're keeping on top of everyone, not just the racers at the front.
This gameplay is different from anything I've played before and I really enjoyed it. It was nice to not have to worry about how good I am at drifting and just manage my team.
Graphics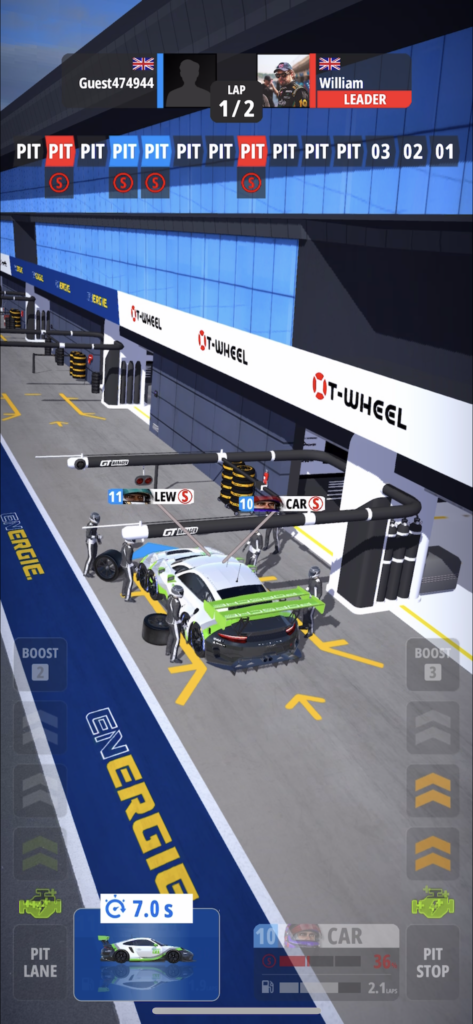 I thought the visuals were nice and the cars all looked amazing. However, racing games usually have great graphics so these definitely aren't the best out there.
Music & Sounds
The music and sounds were okay but as you can imagine it's the same as every other racing game on the app store. It would've also been nice if the characters spoke too.
Controls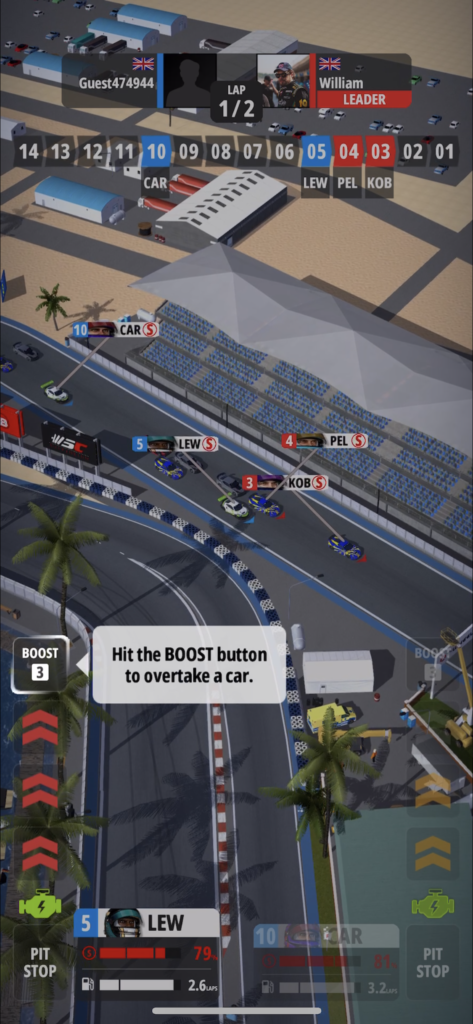 To control the cars, keep an eye on the bottom of the screen where you can accelerate, pit stop, and slow down. You'll get warning signs when it's time to slow down or take the pit stop lane.
The Power of in-app Purchases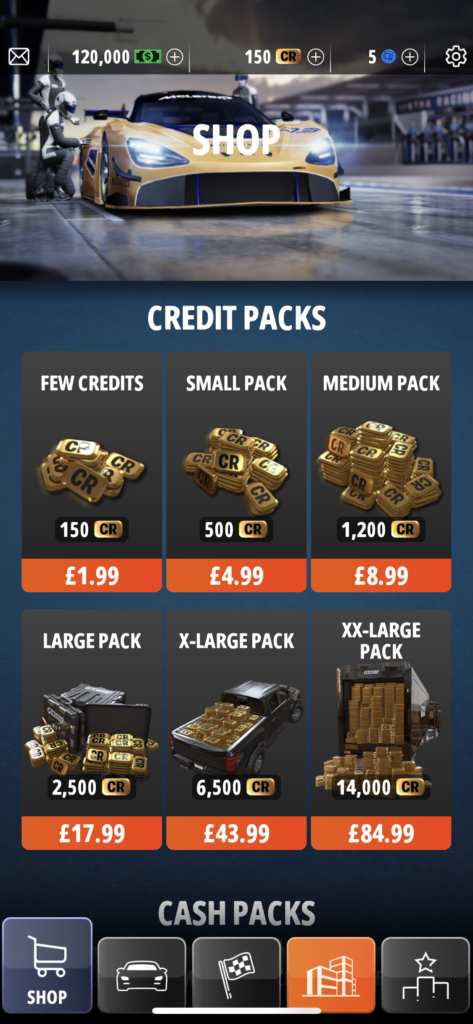 Special Offers
Season Race Pass for £5.99
Starter Pack for £4.99
Rookie League Pack for £17.99
Credit Packs
150 for £1.99
500 for £4.99
1,200 for £8.99
2,500 for £17.99
6,500 for £43.99
14,000 for £84.99
Cash Packs
50,000 cash for 100 credits
300,000 cash for 500 credits
700,000 cash for 1,000 credits
There's also a daily reward system for logging in. The first reward is Jason Hughes The Engineer, VR Headshot Simulation, and Time Perp Sponsor.
The Verdict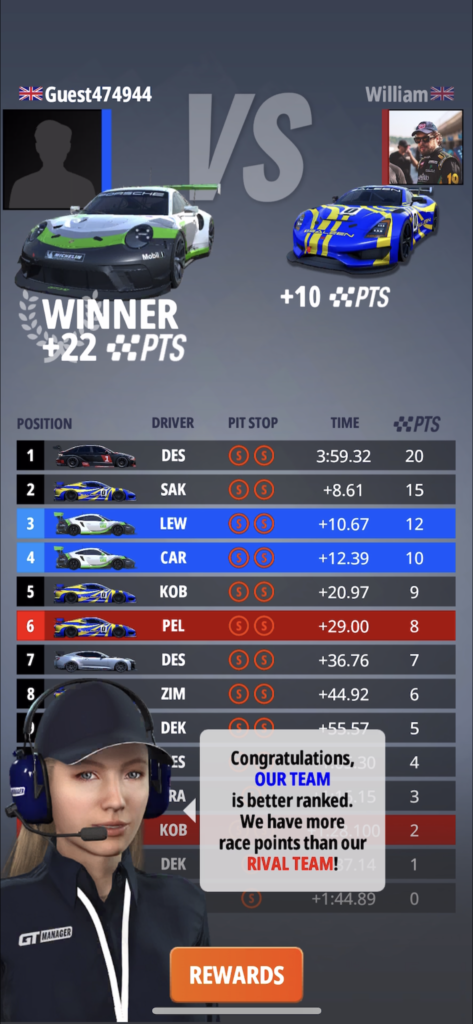 GT Manager was a nice change from regular racing games, however, it still wasn't for me. I can 100% see the appeal for people who loves to play games like this, though.
If you decide to download GT Manager, let us know what you think and if you agree or disagree with the things we said. Happy gaming and stay casual!
GT Manager Overall Rating: 3/5
iOS Link: https://apps.apple.com/ca/app/gt-manager/id1537951774
Android Link: https://play.google.com/store/apps/details?id=com.TDF.GTM&hl=en_GB&gl=US
Company: The Tiny Digital Factory
Genre: Racing
Rated: 4+
Offers in-app Purchases
About Post Author