Giant.io Review!
"Welcome to the brand new GIANT.IO arena, where you can experience the ultimate battle royal epicness on-the-go. Try to survive in this crazy battle arena. Choose with your parachute the starting point and be THE LAST MAN WHO STAYED ALIVE. Drive vehicles to explore the vast map, hide in trenches or build a shelter to ambush the opponents. Every kills gives you a special boost which makes you a GIANT to rule the battlefield.
*Play Online with up-to 30 players in a huge battle royal arena or Offline against our advanced bots.
*Sharp your building skills in the Building Mode to create yourself new epic tactics."
iOS Link: https://apps.apple.com/gb/app/giant-io/id1433809178
Android Link: https://play.google.com/store/apps/details?id=com.train.maner&hl=en
Company: Gyulane Boros
Genre: Battle Royale
Rated: 12+
Offers in-app Purchases
Gameplay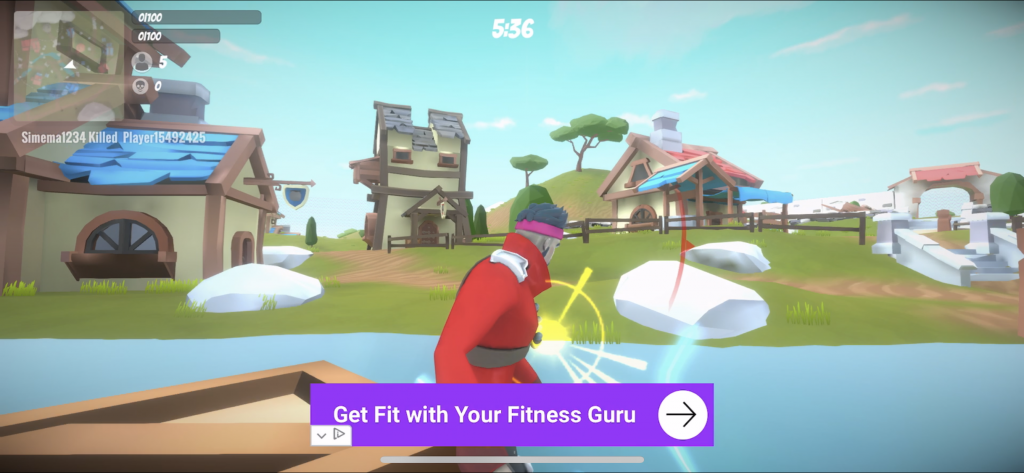 Like all battle royale games, you start off by being thrown into a waiting area. This is where you wait for other players to join – and it lasts about a minute or two. On Giant.io, it lasts over 5 minutes, and it gets boring after a while. Luckily, there's a football game you can play with the other players while you wait – but it still doesn't make up for it.
Graphics
Giant.io's graphics threw me off completely. I downloaded the game because the screenshots on the app store made it look extremely similar to Fortnite – but it's not in the slightest. The concept of it as a battle royale game is exactly the same as Fortnite, but the graphics look extremely low budget.
When I was jumping out of the ship, I noticed on the map there was a space station that had crashed into the map so I thought it might be a good idea to land on it. I expected a lot of guns and other helpful items to be all over it. Wrong, so very wrong. I went straight threw it, and the game started glitching a lot. I couldn't see exactly what I was doing, and it felt as if my character was moving like a snail. It's now understood that the space station was probably just for show, but for me to be able to walk straight through it – that's not good. Just a tip, Gyulane Boros, if you don't want players to land on something, block it off.
Other than that mistake, the map, in general, lacks a lot of detail. The trees, houses, and other places all look very blocky and unrealistic. If you wanted to play a very low budget version of Fortnite, then this is for you. But I can only assume that there are absolutely no gamers that want that.
Music & Sounds
During the gameplay, there's no music thankfully. But the sounds include birds tweeting, gunshots, and groans when you get killed. Honestly, this is probably the best part of the game because I didn't find it unbearable.
Controls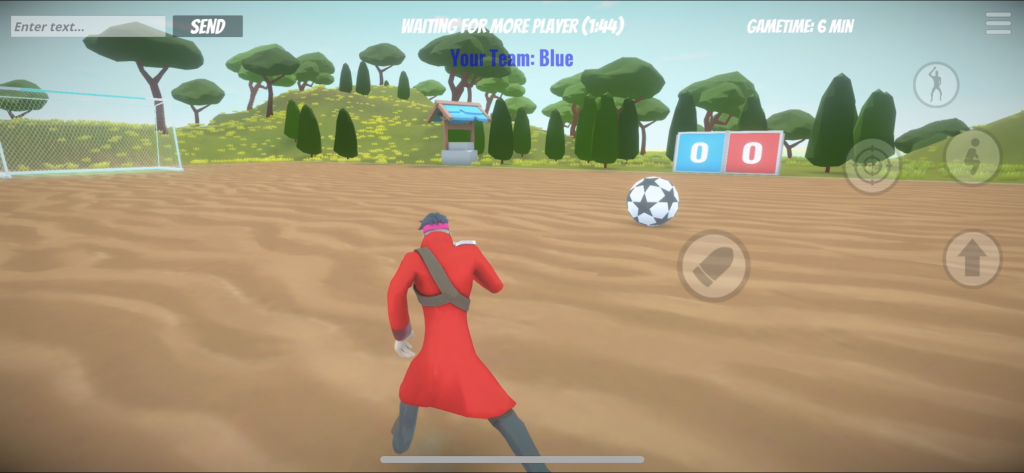 The controls for Giant.io are also a letdown. I found myself frantically trying to figure out which button was which every time I came across another player. But all that happened was my death.
The right side of the screen has all of the controls such as:
Shooting
Target
Hunch over
Emoticons
Jump
Build
The Power of in-app Purchases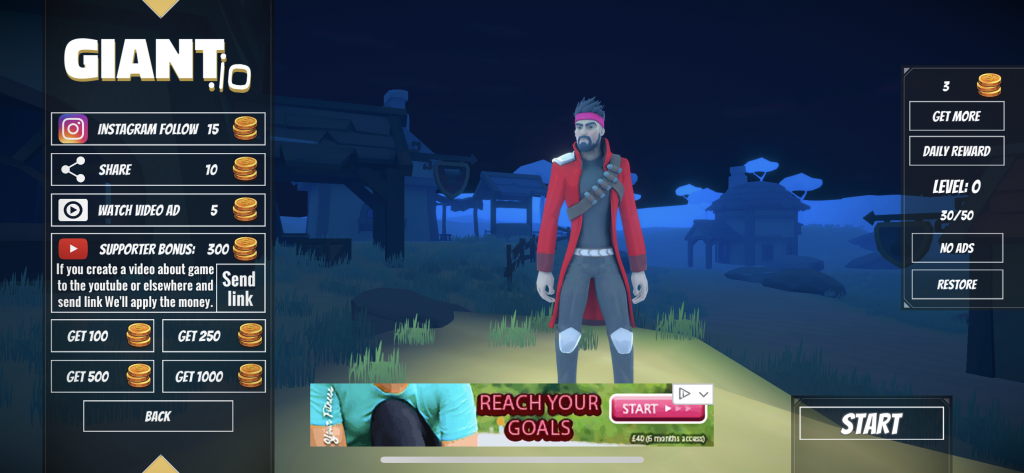 Follow on Instagram for 15 coins
Share for 10 coins
Watch video ad for 5 coins
Make a video on YouTube about Giant.io for 300 coins
100 coins
250 coins
 500 coins
1000 coins
No ads
For some reason, I wasn't able to view the prices of the coins as I couldn't click on them. Gyulane Boros made the buttons for Giant.io too small for the average finger. This needs to be changed if they actually want people to spend money on their game.
The Verdict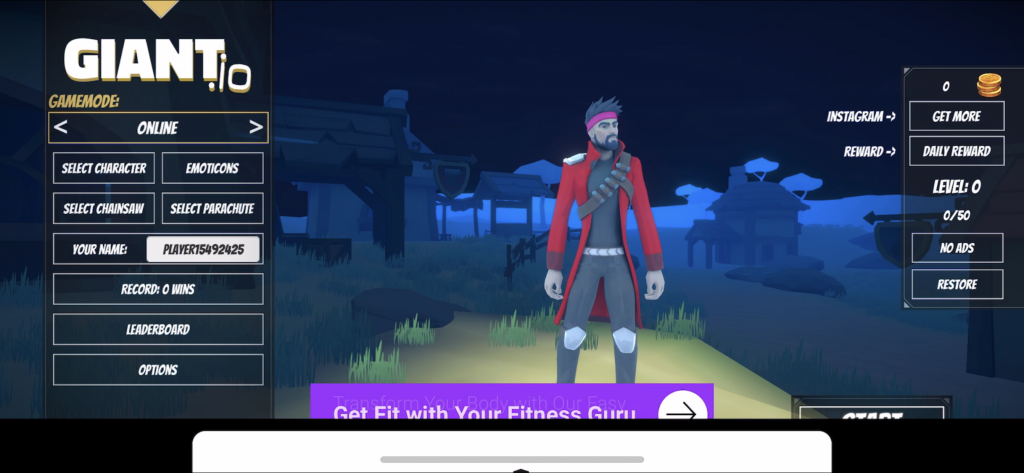 Giant.io is definitely not what I expected the gameplay to be like. It was obviously very cheaply made, and a way to make some quick cash – well, if they actually made their store clickable. It isn't very often that I don't have good things to say about a game, but this was an exception.
If you decide to download Giant.io, let us know what you think and if you agree or disagree with any of the things we said. Happy gaming and stay casual!
Giant.io Overall Rating: 1/5
iOS Link: https://apps.apple.com/gb/app/giant-io/id1433809178
Android Link: https://play.google.com/store/apps/details?id=com.train.maner&hl=en
Company: Gyulane Boros
Genre: Battle Royale
Rated: 12+
Offers in-app Purchases