Genshin Impact
MASSIVE OPEN WORLD
Climb any mountain, swim across any river, and glide over the world below, taking in the jaw-dropping scenery each step of the way. And if you stop to investigate a wandering Seelie or strange mechanism, who knows what you might discover?
ELEMENTAL COMBAT SYSTEM
Harness the seven elements to unleash elemental reactions. Anemo, Electro, Hydro, Pyro, Cryo, Dendro, and Geo interact in all sorts of ways, and Vision wielders have the power to turn this to their advantage.
Will you vaporize Hydro with Pyro, electro-charge it with Electro, or freeze it with Cryo? Your mastery of the elements will give you the upper hand in battle and exploration.
BEAUTIFUL VISUALS
Feast your eyes on the world around you, with a stunning art style, real-time rendering, and finely tuned character animations delivering you a truly immersive visual experience. Lighting and weather all change naturally over time, bringing every detail of this world to life.
BUILD YOUR DREAM TEAM
Team up with a diverse cast of characters in Teyvat, each with their own unique personalities, stories, and abilities. Discover your favorite party combinations and level up your characters to help you conquer even the most daunting of enemies and domains.
Genshin Impact Links:
iOS Link: https://apps.apple.com/us/app/genshin-impact/id1517783697
Android Link: https://play.google.com/store/apps/details?id=com.miHoYo.GenshinImpact&hl=en_US&gl=US
Company: Miyoho Limited
Rated: 9+
Offers in-app Purchases
Hey Casual Gamers!  This App has taken over the gaming world!  If you haven't heard of Genshin Impact then allow this to be your best introduction to Genshin Impact, the app that's raked in 50 million bucks with 17 million downloads!
Let's see what all the noise is about!
Graphics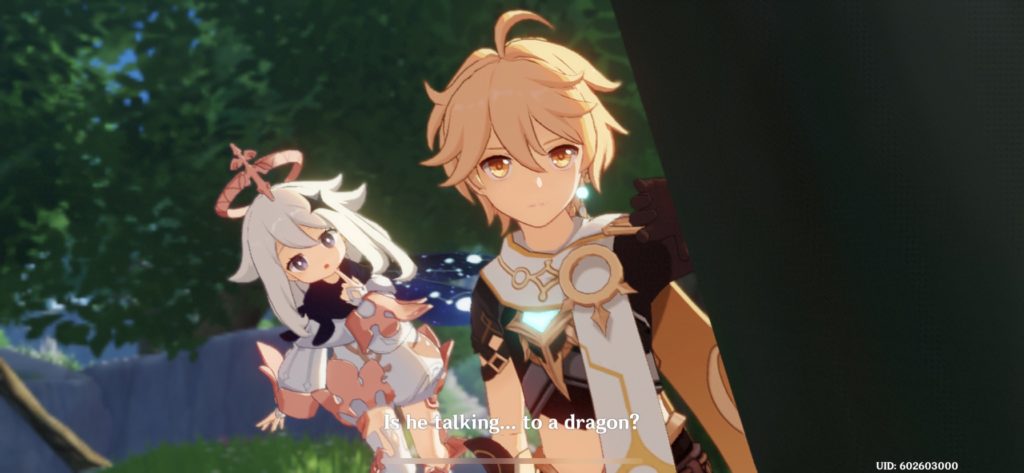 Genshin Impact will leave you speechless when it games to graphics.  Every location and item in this casual app has beautiful detail!  The story starts off simple enough as a brother and sister duo travel the cosmos until they are stopped by a mysterious figure.  After an duo attack (and picking which sibling you wish to use) the team is split and the one chosen falls into the lands of Teyvat where the journey begins!
The overall story line is amazing.  I don't think I've actually cared about a story line like I do with Genshin Impact.  Most mobile RPG are the go fetch quest and the story falls to the side.
To be truthful, you don't even have to pay attention to the story to enjoy this casual app, but it does give it meaning when exploring the vast open world.
Music & Sounds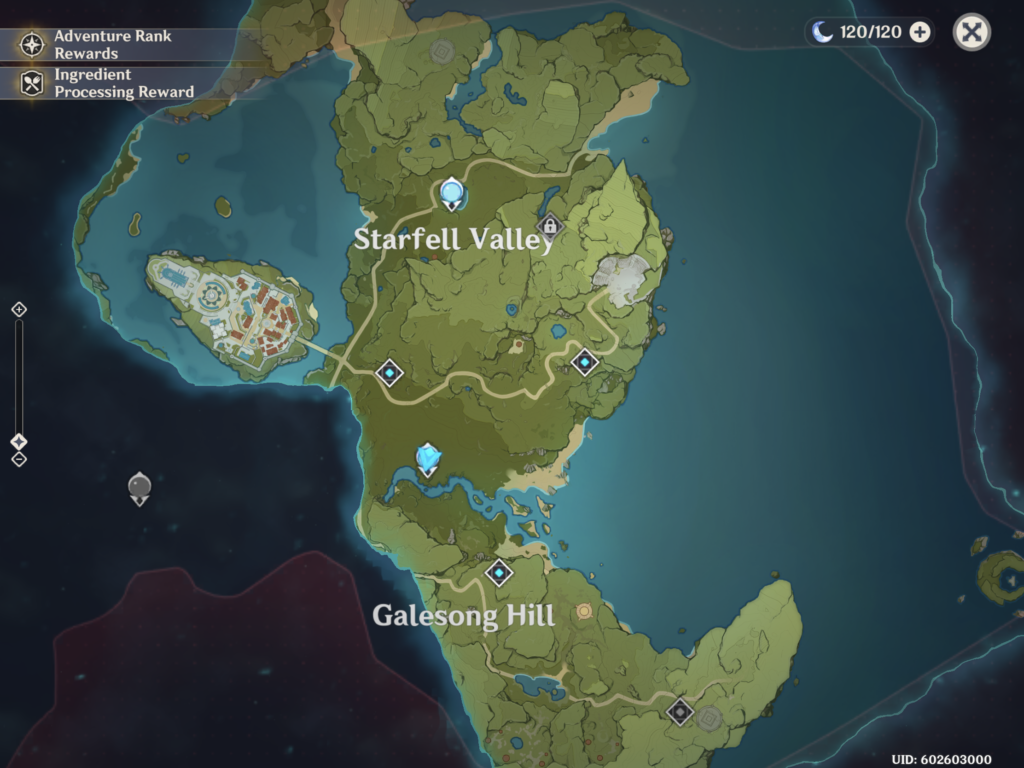 Get ready to always have your headphones in because there's not much in Genshin Impact I don't want to listen to!  Everything has sound to it!  There seems to be an endless amount of voice acting, as every time you idle in the town, you will hear random conversations from the crowd.
I think the only voice that gets to that irritating part is Paimon.  Even then, she's more funny than annoying.  Do this favor to your ears and this casual app by having your favorite headphones on the ready!
Controls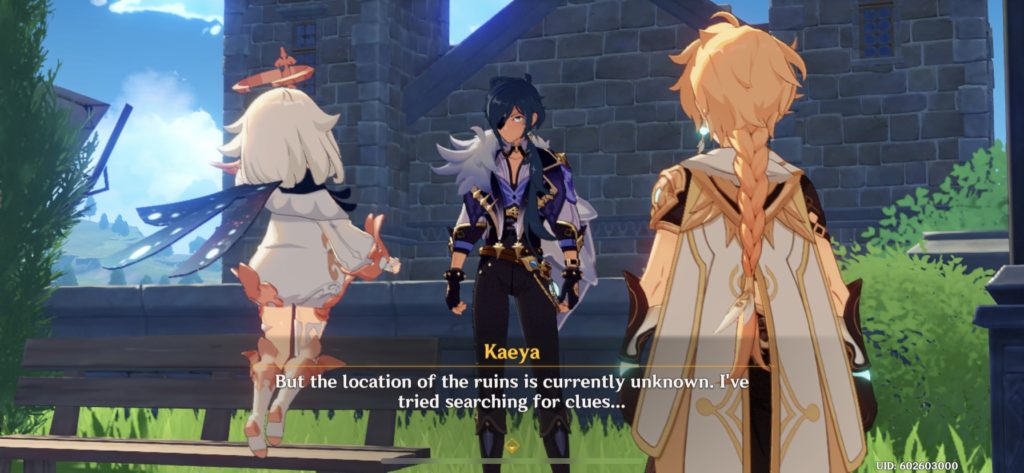 What truly makes Genshin Impact stand out for me is not only is it a multi platform game (As of now it can be played on PC, mobile devices and Playstations) but all data is synced via logins.  So jumping from one device to another is simple!
The only fault I have with Genshin Impact right now is that it does not seem to support mobile controllers.  While this issue can be sidestepped with just playing on your PC or playstation, it struggles to translate well should you want to play on your ipad.
This could be a personal preference, as the controls and camera feel acceptable on my phone.
Did I also mention everything (there's a few places) is climbable?  As long as your stamina holds out, climbing is a very acceptable way to get around.  Once at the top, a quick double tap of the jump button will allow you to glide!
Watch for Elemental Choices
There's also the introduction of the elemental system that Genshin Impact will give a tutorial for as you engage the enemy with different elements.  For example, if you use a water character and attack the enemy, you can then switch to a frost character and freeze the same target.
There are numerous combos you can make with these elements, so making a diverse team based off their elements is a great idea!
The Power of In-App Purchases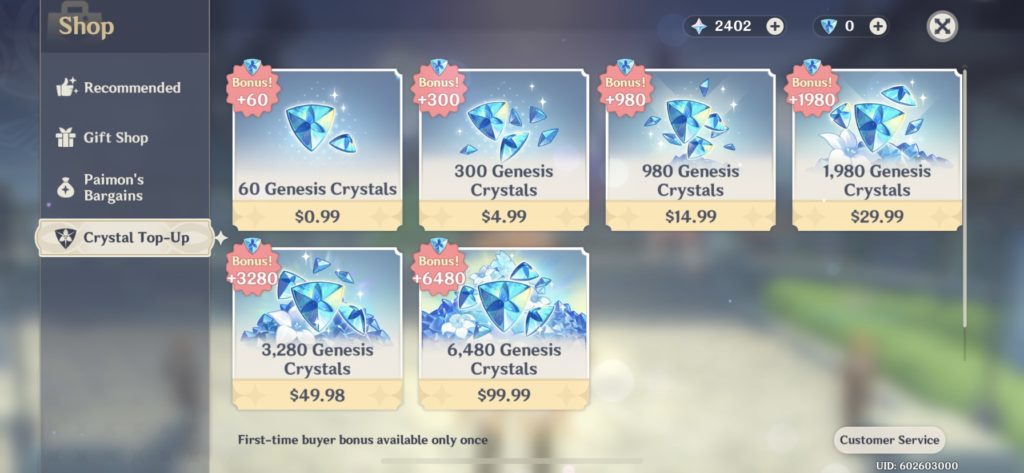 Genshin Impact made an unbelievable that it's raked in over 50 million in the span of a week. Fortunately, there's not much of paywall to overcome in Genshin Impact, but there is a timewall.
So, The timewall comes in when you have finished your first major quest.  It will spit you out about adventure level five, and will set you loose on the world to gain the levels needed to get to the next major quest.  Each adventure rank will also net you rewards via the NPC in the city.
Thankfully, most purchases will be used in the Gacha part of the game.  In the Wish menu you can take a spin at trying to claim a five star weapon or (hopefully) a  five star character
Verdict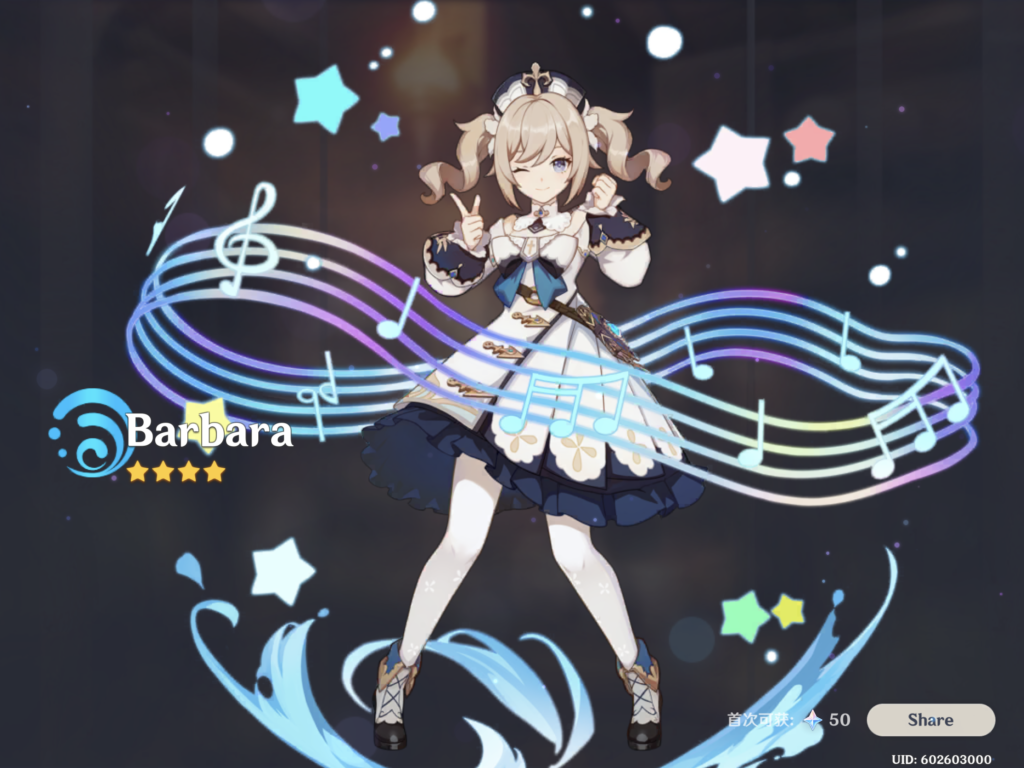 If Breath of the wild was a mobile game, it would function something like this!  There's a reason the world is talking about Genshin Impact at the moment!
Truthfully, I believe they nailed the idea of switching characters mid fight.  Something epic about switching from arrows and fire in a fight, to a wind element and sword.  With a good base set of characters to choose from and more on the way this will be talked about for the foreseeable future!
Looking for a tier list to see which character is the best?  Check out Fanbyte for more!
Happy Gaming, and as always, keep it casual!
Genshin Impact Overall Score: 5/5
Genshin Impact Links:
iOS Link: https://apps.apple.com/us/app/genshin-impact/id1517783697
Android Link: https://play.google.com/store/apps/details?id=com.miHoYo.GenshinImpact&hl=en_US&gl=US
Company: Miyoho Limited
Rated: 9+
Offers in-app Purchases
Amazon Auto Links: Could not resolve the given unit type, . Please be sure to update the auto-insert definition if you have deleted the unit.