Fire Emblem Heroes Review!
"Nintendo's hit strategy-RPG Fire Emblem series, which has been going strong for more than 25 years, continues its journey on smart devices.
Fight battles customized for touch screens and on-the-go play. Summon characters from across the Fire Emblem universe. Develop your Heroes' skills, and take them to new heights. This is your adventure—a Fire Emblem that's like nothing you've seen before!
■ An epic quest
The game features an ongoing, original story where new characters and dozens upon dozens of battle-tested Heroes from across the Fire Emblem universe meet.
There are over 500 story stages available as of April 2018! (This total includes all difficulty modes.) Clear these story stages and you'll earn Orbs, which are used for summoning Heroes.
New story chapters are added frequently, so don't miss out!
■ Intense battles
Take part in strategic turn-based battles streamlined for on-the-go play with maps that fit in the palm of your hand! You'll need to think hard about the advantages and disadvantages of each Hero's weapon…and even evaluate the map itself as you battle. Lead your army with easy touch-and-drag controls, including the ability to attack by simply swiping an ally over an enemy.
New to strategic turn-based battles? Don't worry! Use the Auto-Battle option to have your characters fight on their own.
■ Original characters meet legendary Heroes
The game features numerous Hero characters from the Fire Emblem series and brand-new characters created by artists Yusuke Kozaki and Shigeki Maeshima. Some Heroes will fight at your side as allies, while others may stand in your way as fierce enemies to be defeated and added to your army." – Nintendo
Fire Emblem Heroes Links:
iOS Link: https://itunes.apple.com/gb/app/fire-emblem-heroes/id1181774280?mt=8
Android Link: https://play.google.com/store/apps/details?id=com.nintendo.zaba&hl=en_GB
Company: Nintendo
Genre: Role-Playing, Turn Based Combat
Rated: 12+
Offers in-app Purchases
Gameplay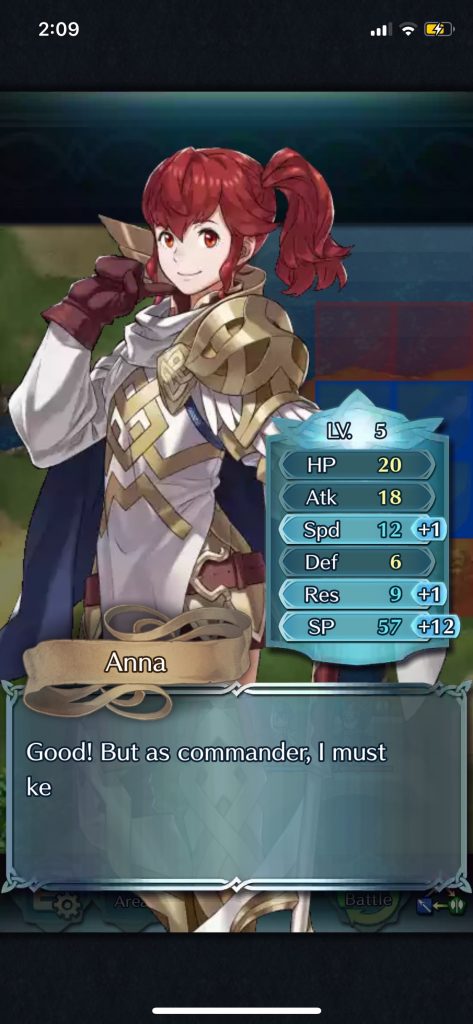 The battles in Fire Emblem heroes are turn-based. You and your opponent take turns moving units until one of you is dead. This reminds me a lot of chess, you really do need to think with a good strategy. There are many types of soldiers to utilize, like knights, archers, and mages. Fire Emblem Heroes includes a variety of modes. There's a single player mode, with a disappointing narrative. As well as limited-time special maps and battles where you can put your team up against other players. You can also play through story mode with multiple different difficulty levels, which can get a little bit too hard at a certain point.
Graphics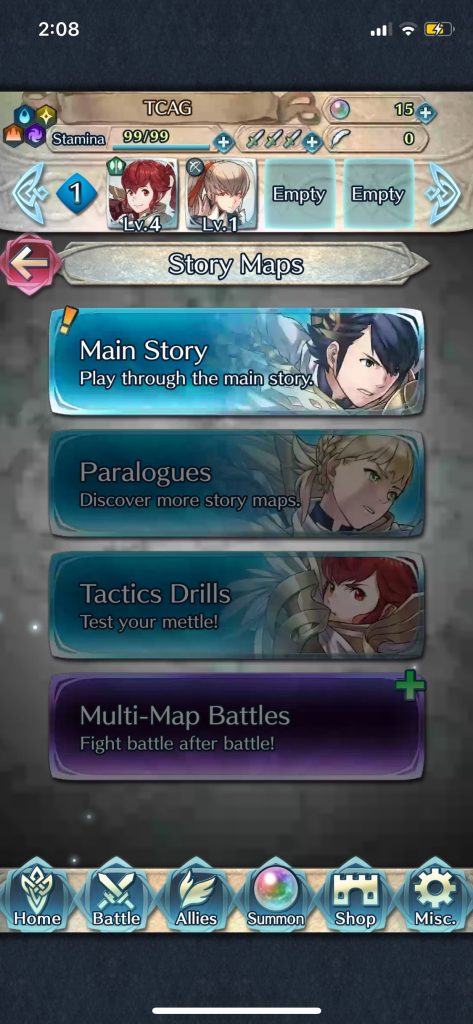 I really enjoyed looking at the graphics. With the 2D board, it requires some strategy however it's definitely quick enough to play on the go. Everything is very dark when it comes to the theme. with the characters looking very detailed. The only thing I'd say was that there is a little bit too much going on in terms of the buttons, but nothing that affects the gameplay.
Music
I don't know if this was my phone playing up or what, but Fire Emblem Heroes had no sound. For the video at the beginning, there was sound but once I got into the actual gameplay, it was quiet. If it is the case that the game doesn't have any sound, I don't like it and kind of takes away the overall fighting vibe of the game.
Edit: I spoke to my brother (who plays the game regularly) and he told me that there is in fact music in Fire Emblem Heroes. I'm not sure why it wasn't working for me, perhaps it was a bug.
Controls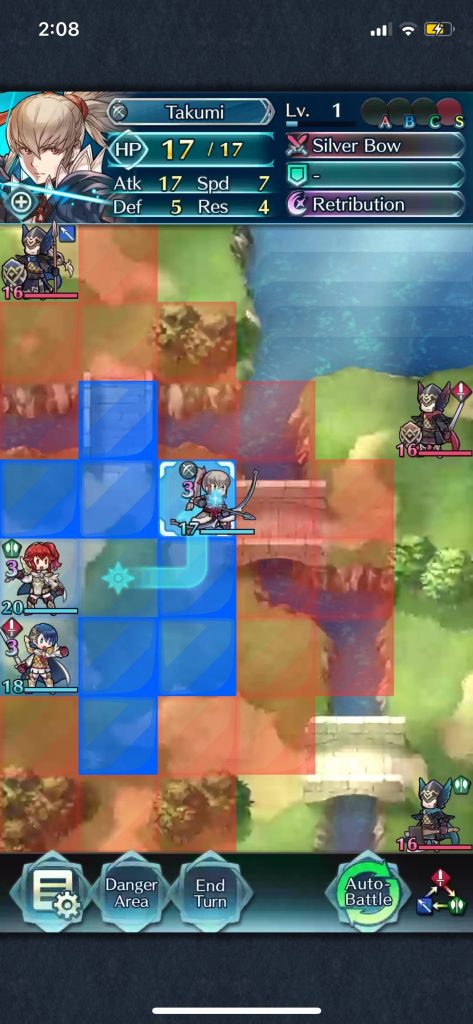 Fire Emblem Heroes' controls are smooth and intuitive that let you move and attack with a single motion. As this game is based on such an iconic series, Nintendo made Fire Emblem Heroes very smooth on smartphones.
The Power of in-app Purchases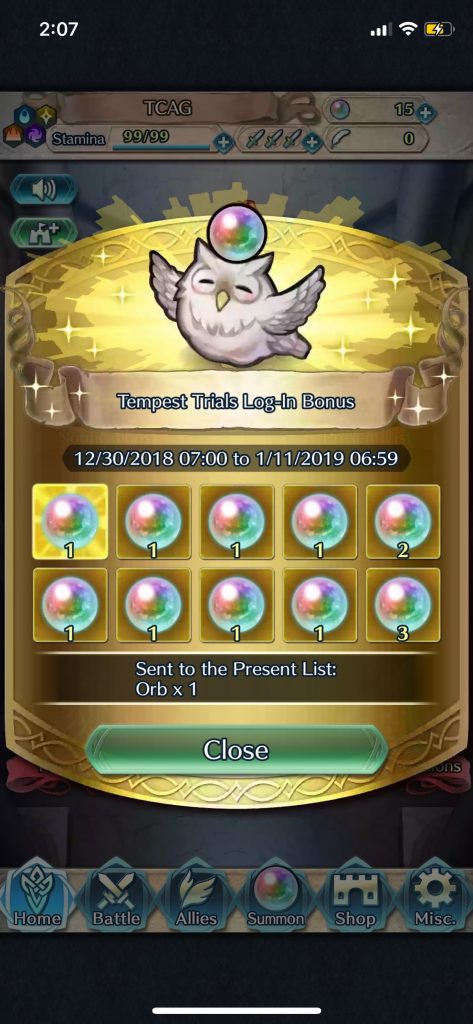 The premium currency is called Orbs and it is vital for the gaming experience. Orbs unlock playtime and they also revive fallen soldiers and unlock new characters to add to your team. It's likely that you'll have to spend Orbs often in order to keep playing.
You can purchase Orbs with real cash, here are the prices:
3 Orbs for £1.99
10 Orbs for £5.99
23 Orbs for £12.99
35 Orbs for £19.99
48 Orbs for £25.99
75 Orbs for £38.99
140 Orbs for £69.99
There are also packs available to buy:
Starter Support Pack – 6 Orbs, Black Night 5, 12 Stamina Potions, and 12 Light's Blessings for £3.99
Ice Princess New Year's Bundle – 10,000 Hero Feathers, 400 Aether Stones, and New Traditions Fjorm for £69.99
Fire Princess New Year's Bundle – 10,000 Hero Feathers, 200 Heroic Grails, And Kumade Warrior Laevatein for £69.99
The Verdict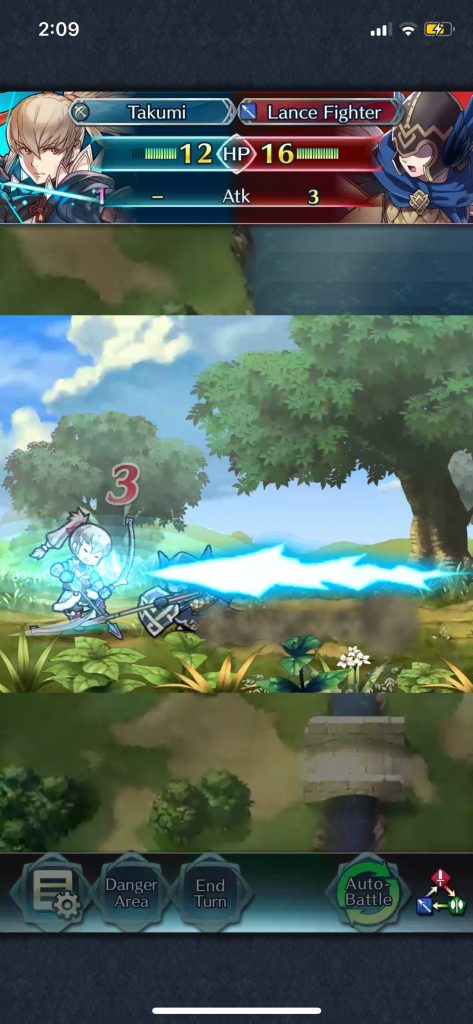 Being honest here, this isn't the best game I've ever played. But I'm not exactly the demographic. I totally understand the appeal and I like how it's similar to chess. But I was a little bit confused as to what the storyline was. It throws you straight in without really telling you much.
If you decide to download Fire Emblem Heroes, let us know what you thought and if you agree or disagree with any of the things we said. Happy gaming!
Fire Emblem Heroes Overall Rating: 3/5
iOS Link: https://itunes.apple.com/gb/app/fire-emblem-heroes/id1181774280?mt=8
Android Link: https://play.google.com/store/apps/details?id=com.nintendo.zaba&hl=en_GB
Company: Nintendo
Genre: Role-Playing
Rated: 12+
Offers in-app Purchases
About Post Author