Escape Room Review!
"Go from room to room, reveal clues and solve challenging brain teasers to escape in Escape Room! Incredibly fun escape room game with a variety of puzzles that you'll love!
NEW tricky puzzles added!
Sharpen your gray cells – the greatest escape room challenge begins!
Are you absolutely sure you can solve all the puzzles and crack all the codes to escape the rooms? Only a few have managed to do so. So, if you think you have what it takes, START this amazing brain challenge NOW and prove us wrong! Play a brand new Escape Room Game and put your brain to the test.
Each room is unique and has a specific task that you have to complete in order to open the door and move to the next room. Think, observe, guess, connect clues until you crack the code!"
iOS Link: https://apps.apple.com/gb/app/escape-room-logic-puzzles/id1483021623
Android Link: https://play.google.com/store/apps/details?id=com.webelinx.EscapeRoom.Free.Portrait.Game&hl=en_GB&gl=US
Company: Webelinx DOO
Genre: Puzzle
Rated: 4+
Offers in-app Purchases
Gameplay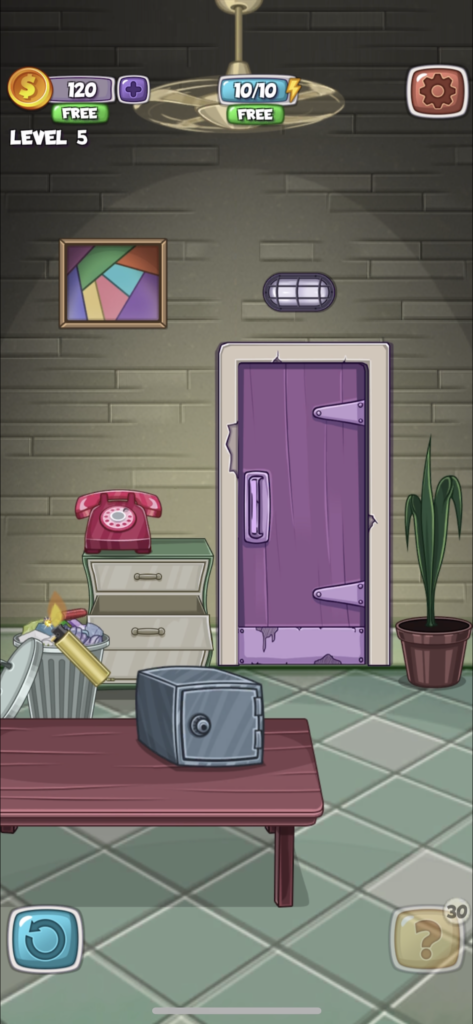 Escape rooms seem to be hitting it off on the app store as I saw quite a few of them in the top charts. Luckily for you, I'm here to review them just in case they're not great.
Fortunately, I really enjoyed Escape Room and found the gameplay to be the perfect mix of difficult and easy. I was nervous to start playing as I'm not really a strategic player, but I found I was getting through levels at a decent pace. On top of this, if you do really get stuck, there is a 'help' button at the bottom and you start with 30 of them.
Graphics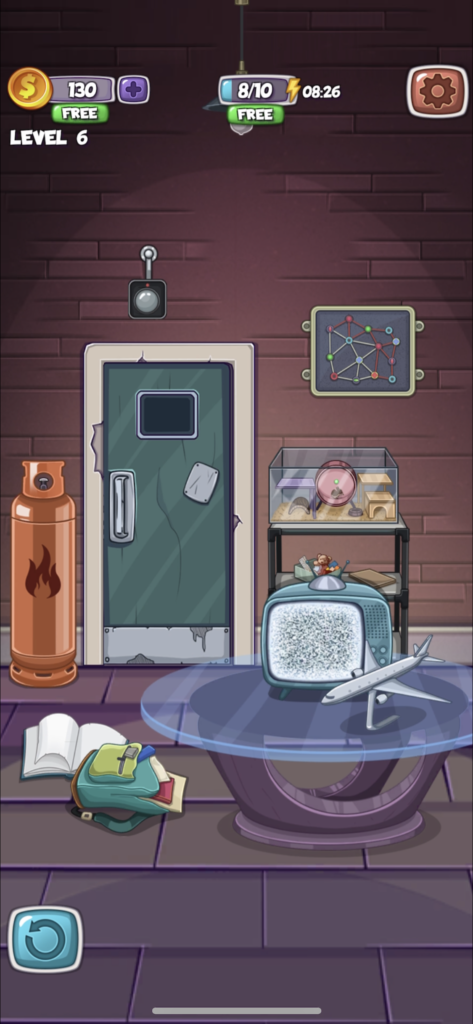 The graphics aren't mindblowing, don't get me wrong, but they're adequate for the genre of the game. If I'm playing a puzzle game, the last thing I need is overly detailed graphics or visuals that have more to them than needed. I'm happy with the way the game looks and found it easy to navigate around the items.
Music & Sounds
The audio could be better, sure, but it's not the worst thing in the world. Thankfully, you don't need the audio in order to play this game so you could just mute it and use your own music. I know I definitely did.
Controls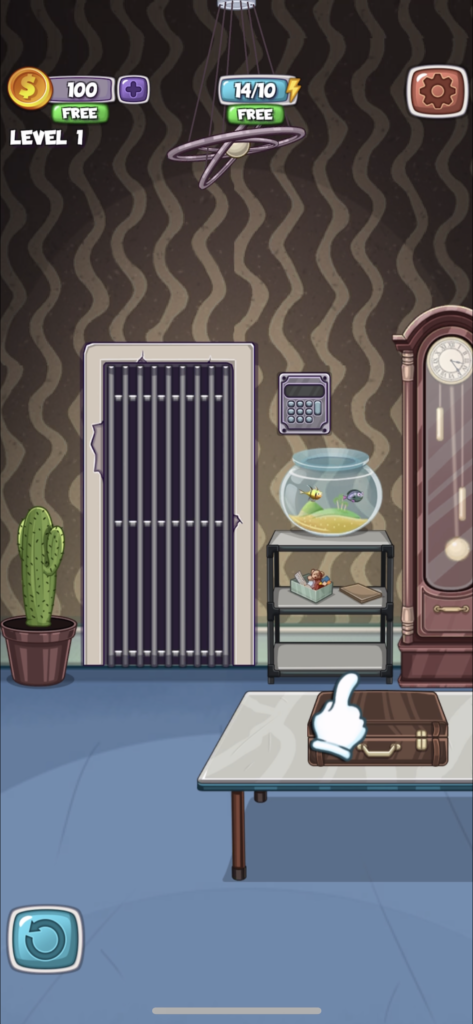 As for the controls, they're pretty simple. Overcomplicating them would make the gameplay insufferable so I'm happy. All you need to do is tap or drag on any of the objects you think might help you solve the escape room.
The Power of in-app Purchases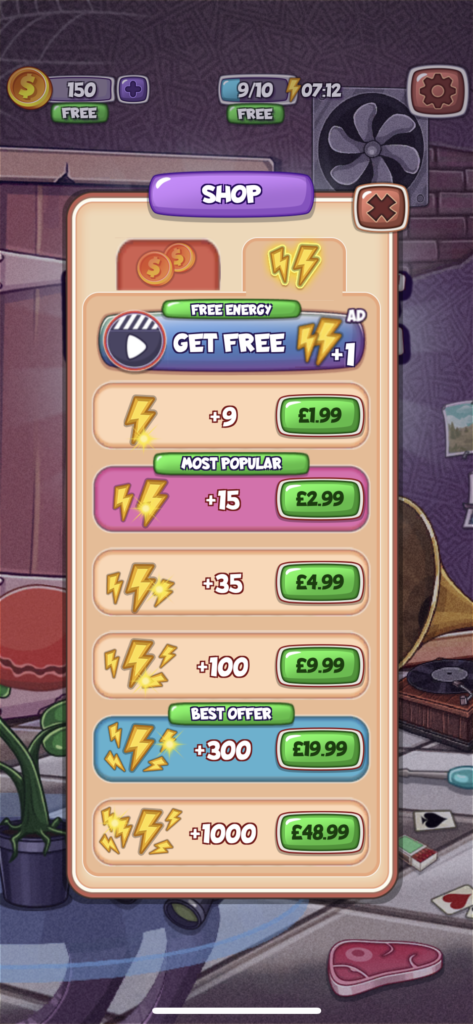 Coins
120 coins for £1.99
200 coins for £2.99
450 coins for £4.99
1000 coins for £9.99
3000 coins for £19.99
10000 coins for £48.99
Energy
9 energy for £1.99
15 energy for £2.99
35 energy for £4.99
100 energy for £9.99
300 energy for £19.99
1000 energy for £48.99
The Verdict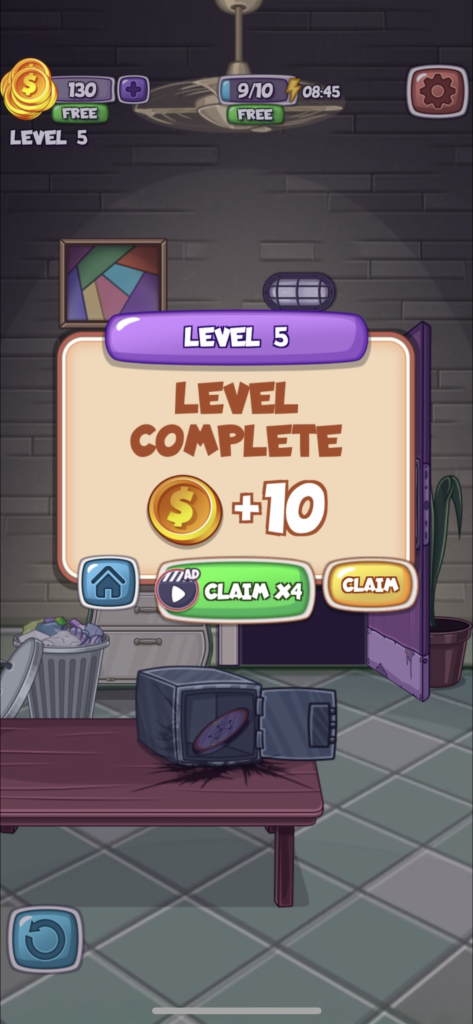 Did I enjoy this game? Yes. Would I play it again? Probably not. My reasoning for this is due to the number of ads that pop up while playing. Yes, the developer has to make money somehow but it does become irritating after a while. However, I did enjoy the puzzles and I felt like my mind was working hard while playing.
If you decide to download Escape Room, let us know what you think and if you agree or disagree with the things we said. Happy gaming and stay casual!
Escape Room Overall Rating: 3/5
iOS Link: https://apps.apple.com/gb/app/escape-room-logic-puzzles/id1483021623
Android Link: https://play.google.com/store/apps/details?id=com.webelinx.EscapeRoom.Free.Portrait.Game&hl=en_GB&gl=US
Company: Webelinx DOO
Genre: Puzzle
Rated: 4+
Offers in-app Purchases
About Post Author