Dumb Ways to Die: Superheroes Review!
"Your favorite Dumb Ways beans have hopped off the train and landed in the city. They've got their masks, boots, and superhero capes on and are ready to go. Now it's up to you to save the day!
Welcome to "Dumb Ways To Die: Superheroes", the latest addition to the Dumb Ways To Die series of games!
Race your bean across the rooftops of the Dumb Ways city in day and night! Climb, crawl, swing, jump, run, and avoid obstacles. Unlock new beans, achieve goals, and much more!
Make sure to keep your eye out on all of the new obstacles you have to beat to win! Dodge Flame Throwers, then time your movements past Laser Robots and Bee Hives… Get ready for the Dumbest Ways To Die yet!
Race your bean to victory, in true superhero style!
Use your beans' special superpower to get through levels!
Easy gameplay controls – Hold to run, release to stop!
Cinematic epic obstacle courses with 3D camera tracking!
Comic styled callouts!
Win races, dodge obstacles, and partner up with your Dumb Ways bean to save the day, the superhero way! Jump into the non-stop death filled action now!"
iOS Link: https://apps.apple.com/us/app/dumb-ways-to-die-superheroes/id1511642272?mt=8
Android Link: Not currently available
Company: Metro Trains Melbourne
Genre: Racing
Rated: 9+
Offers in-app Purchases
On The Casual App Gamer, we've gone through our fair share of Dumb Ways to Die games like Dumb Ways to Die Original, Dumb Ways to Dash, and Dumb Ways to Draw. We've been big fans of them all so far and Metro Trains Melbourne has come through with a new addition to the series: Dumb Ways to Die: Superheroes!
Gameplay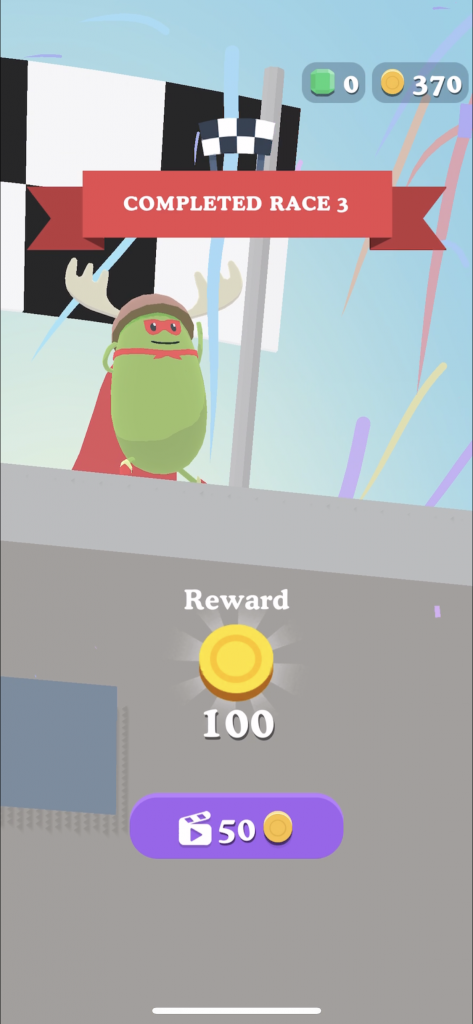 Dumb Ways to Die: Superheroes is essentially a racing game, however, you play as superheroes and can use your superpowers in order to get through the obstacles. At the beginning of the game, the levels are pretty easy to complete but become increasingly harder as time goes by. This is great as I found it challenging and got super competitive with it like I was going to get something amazing for winning.
Graphics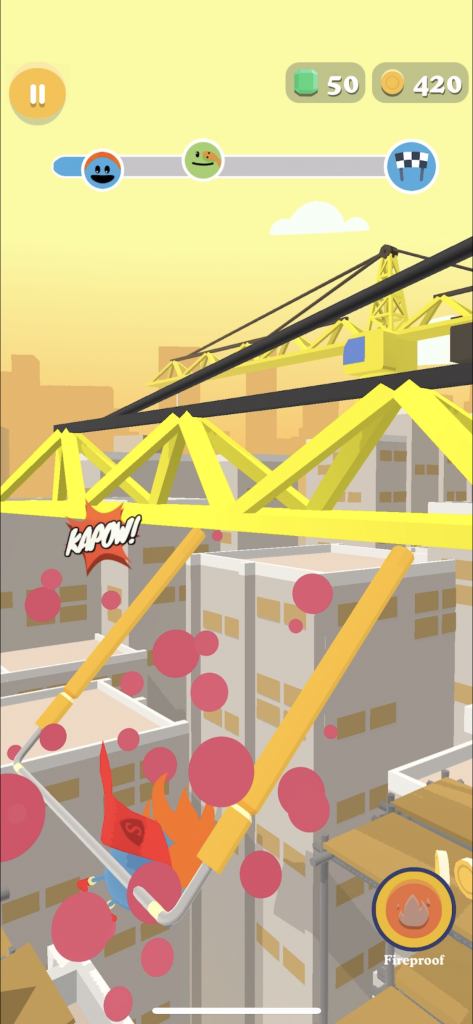 Dumb Ways to Die: Superheroes has very similar graphics to Dumb Ways to Dash. The characters are still 3D with the same pastel type coloring Metro Trains Melbourne likes to go for. Like I've said in previous reviews, the graphics are a great contrast against the darker meaning of the game.
Music & Sounds
Unlike other games from the series, Dumb Ways to Die: Superheroes completely changed the music and added a more intense vibe to it which I liked. If this game is going to be based on superheroes, then it needs to have superhero music. Of course, on the menu, you will hear the original theme song everyone knows and loves.
Controls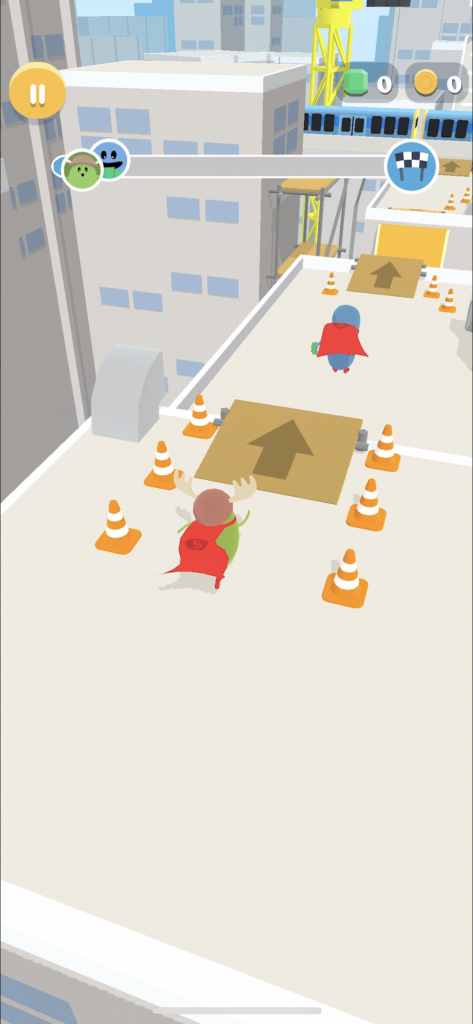 To control your superhero, you need to hold down your finger. If you need to stop to let an obstacle go past, you must lift your finger otherwise you'll go running straight into it.
The Power of in-app Purchases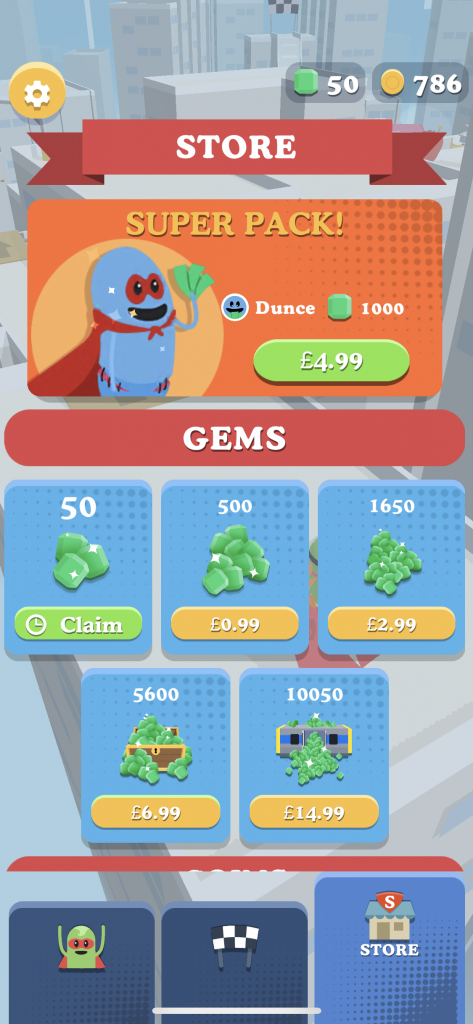 Packs
Dunce and 1000 gems for £4.99
Gems
50 gems for free if you watch an ad
500 gems for £0.99
1650 gems for £2.99
5600 gems for £6.99
10050 gems for £14.99
Coins
250 coins for free if you watch an ad
500 coins for 100 gems
5000 coins for 850 gems
Superpowers
Coin Vision – Unlocks at level 14
Teleportation – Unlocks at level 38
You can also purchase the removal of ads for £1.99
The Verdict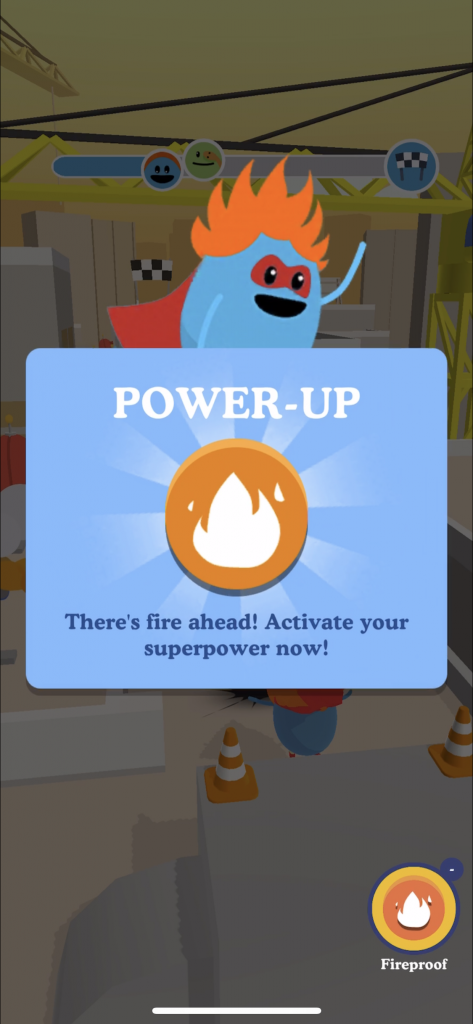 I had high expectations for this game and they were met perfectly. Not only was this game addicting, but it felt like it was a lot more thought out than other games in the series. I was a huge fan of being able to collect the characters as it allowed me to get to know them better through their skills.
If you decide to download Dumb Ways to Die: Superheroes, let us know what you think and if you agree or disagree with the things we said. Happy gaming and stay casual!
Dumb Ways to Die: Superheroes Overall Rating: 4/5
iOS Link: https://apps.apple.com/us/app/dumb-ways-to-die-superheroes/id1511642272?mt=8
Android Link: Not currently available
Company: Metro Trains Melbourne
Genre: Racing
Rated: 9+
Offers in-app Purchases
About Post Author