#DRIVE Review!
"#DRIVE – An Endless Driving Video Game. The further you go, the better.
#DRIVE is an endless driving videogame inspired by road and action movies from the 1970s. As simple as possible, allowing the player to pick a car, pick the place, and just hit the road. Just be aware not to hit anything else.
No matter where we drive, no matter what we drive or how fast we drive. We simply chose to drive. And you?"
iOS Link: https://apps.apple.com/us/app/drive/id1366180154
Android Link: https://play.google.com/store/apps/details?id=com.pixelperfectdude.htdrive&hl=en_GB&gl=US
Company: Dariusz Pietrala
Genre: Racing
Rated: 4+
Offers in-app Purchases
Gameplay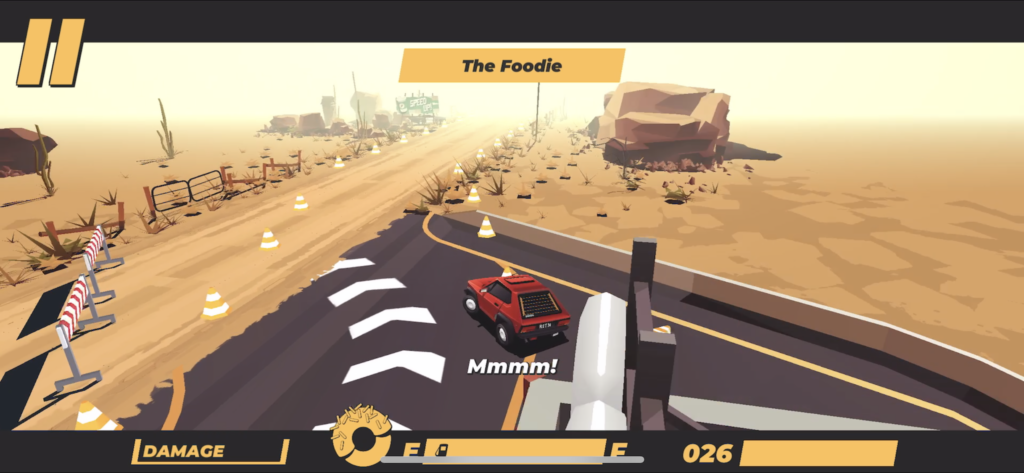 #DRIVE allows you to visit different locations and just, well, drive. It's an endless driving game and the aim is to not crash too much or run out of fuel. If you do, your journey will be cut short and you'll have to start from the beginning again. It's a very different concept to other driving games I've played, but I really enjoyed the journey although I did sometimes find it quite hard to stay on the road.
Graphics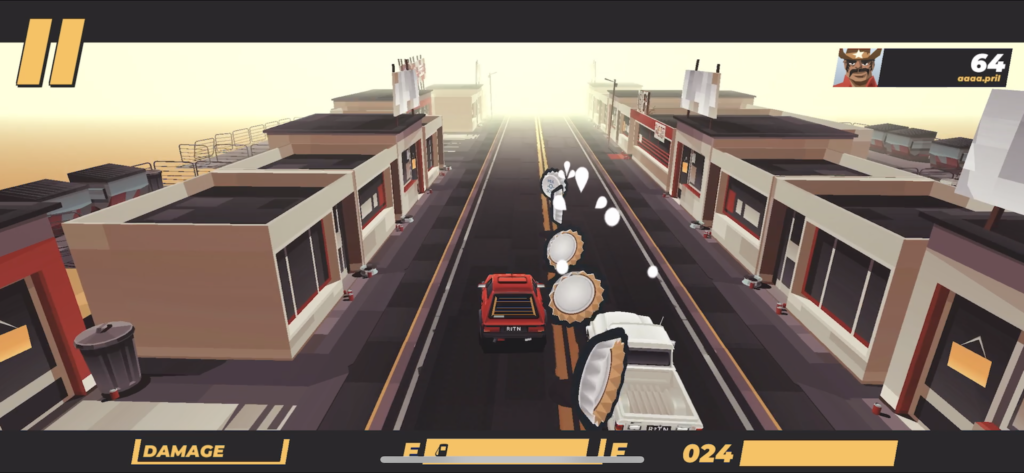 The graphics are what got me to download this game in the first place. I love how much the developer has paid attention to the detail in the visuals. The only downside is that it froze a few times in the beginning but it was a smooth game from there.
Music & Sounds
Just like the amazing graphics, the audio in #DRIVE brings the whole experience together. You can hear the car motor, generic music in the background, and the voice of a man who commentates during the drive.
Controls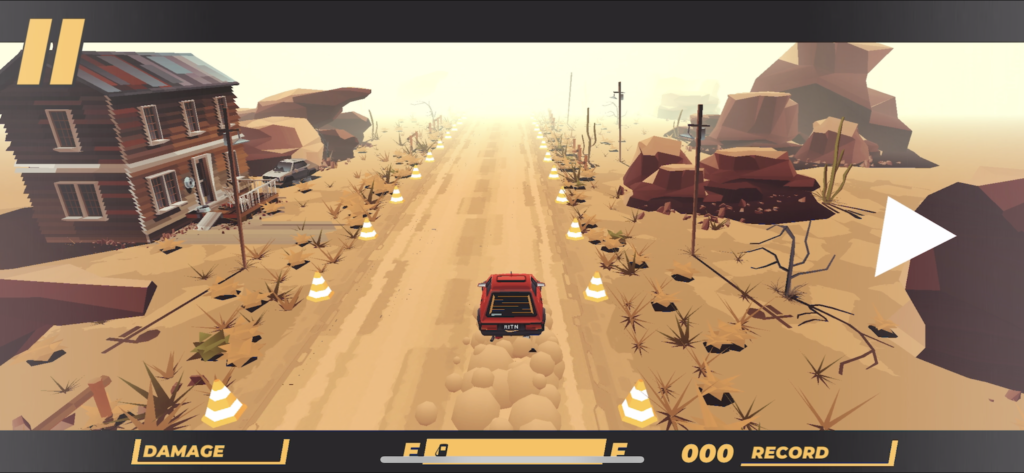 Touch the left side of the screen to move left and the right side to turn right – simple right? Not really. The controls are very touch sensitive so be sure to be gentle otherwise you're going to fall right off the track and lose the game.
The Power of in-app Purchases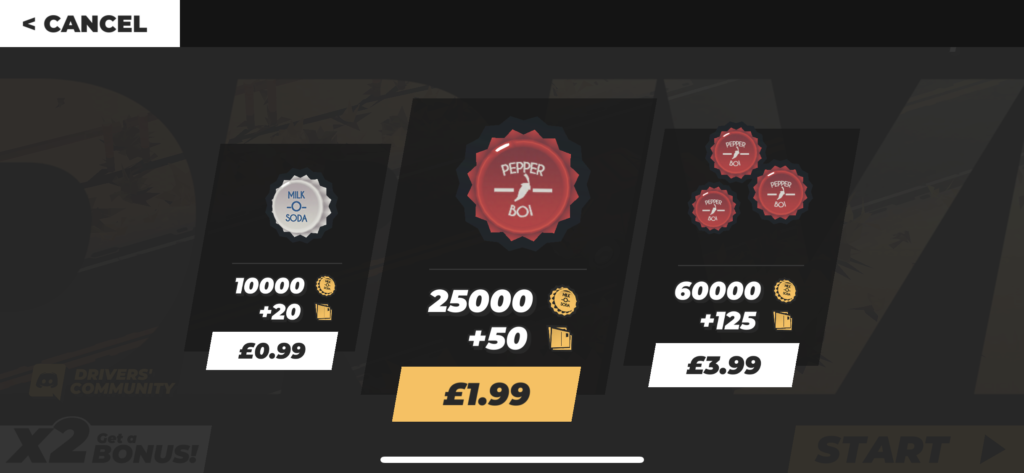 10000 caps and 20 postcards for £0.99
25000 caps and 50 postcards for £1.99
60000 caps and 125 postcards for £3.99
The Verdict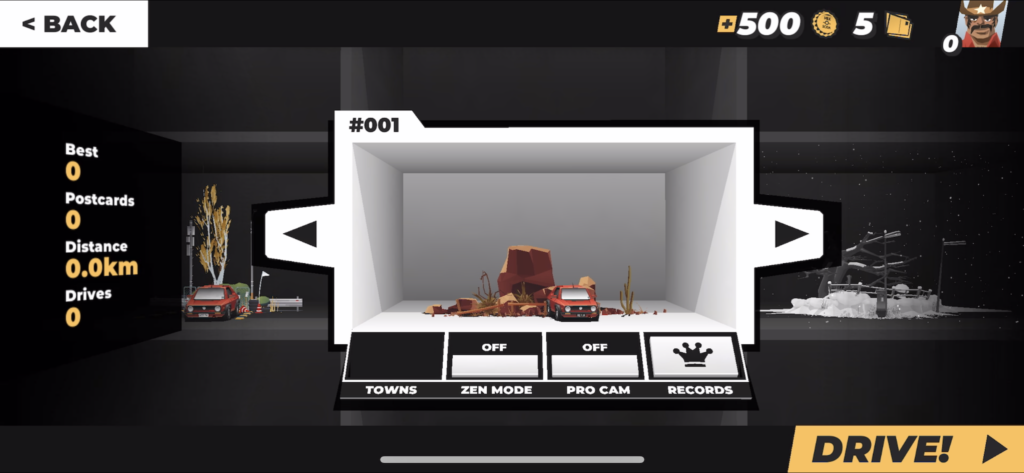 #DRIVE is a driving game I haven't really seen before on the app store so that already scores a few points in my eyes. On top of this, it's actually fun to play.
Although the controls can be a bit fiddly to get the hang of, it's a lot of fun to play and can become addicting very easily!
If you decide to download #DRIVE, let us know what you think and if you agree or disagree with the things we said. Happy gaming and stay casual!
#DRIVE Overall Rating: 4/5
iOS Link: https://apps.apple.com/us/app/drive/id1366180154
Android Link: https://play.google.com/store/apps/details?id=com.pixelperfectdude.htdrive&hl=en_GB&gl=US
Company: Dariusz Pietrala
Genre: Racing
Rated: 4+
Offers in-app Purchases
About Post Author