Dash Quest Heroes Review
Become a Legendary Hero and explore a vast world of fantasy adventure in Dash Quest Heroes!
The Kingdom of Solas has fallen prey to the fiendish Zaru and it's up to the Heroes of the world to defeat him.
Collect incredible gear and forge new items as you set out on a journey through rolling hills, cryptic caves, shrouded forests and more! –Tiny Titan Studios
Dash Quest Heroes Links:
IOS:  https://itunes.apple.com/us/app/dash-quest-heroes/id1213561116?mt=8
Android:  https://play.google.com/store/apps/details?id=com.tinytitanstudios.dq2&hl=en_US
Company:  Tiny Titan Studios
Rated:  4+
Includes In-App Purchases
Hey Casual Gamers!  I've always been a great fan of Role Playing Games.  When you start looking into Role Playing Games on your phone, it's very easy to find an app that's just littered with menus!  It can be a real casual nightmare!  Let's see if we Dash Heroes can give us the casual RPG experience we are looking for!
Gameplay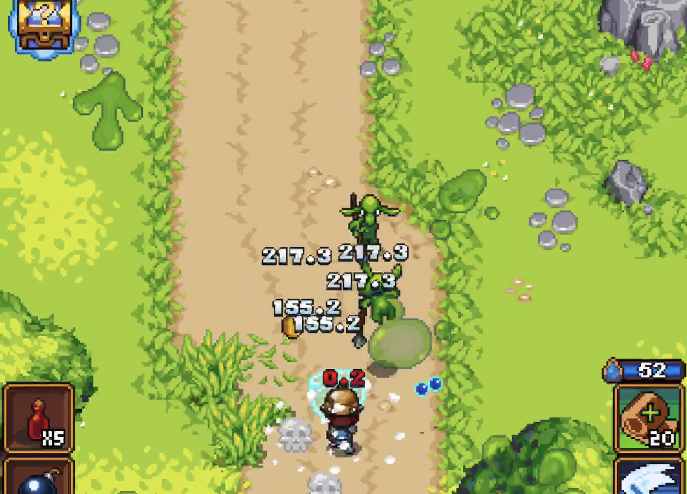 Dash Heroes is a very expansive game, like any good RPG should be.  You start off with a brief tutorial on how to swing and move and use abilities.  Then you are off to save a kingdom!  Along the way you can collect chest and items, with some chest booby trapped with ads!
Once you clear to your first checkpoint, you are given an option to save and continue, or head to the menus.  The menu screen can be slightly overwhelming, but the tutorial does it's best to guide you to the right locations and where to find what you are looking for.
Dash Heroes may come off as a hack-n-slash type of game, but it expands this type of play into an RPG style of advancement.  This plays to it's strengths and it ultimately makes the game very user friendly and full of customizing delight.
Graphics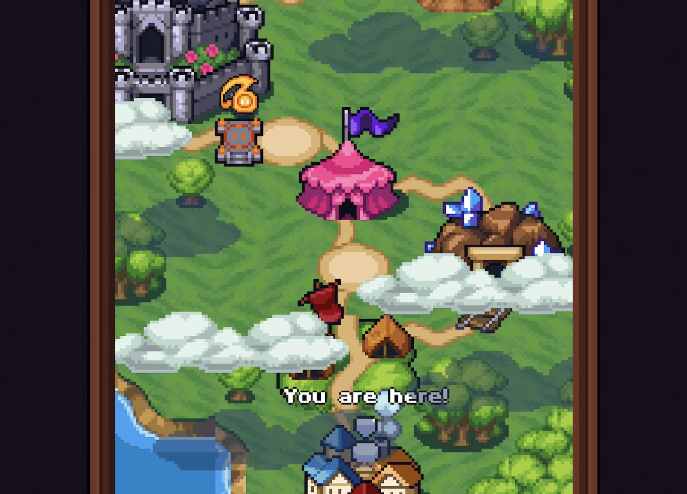 Dash Heroes is a pixel paradise!  Everything that reminds you of some of the legendary RPGs on the Super-Nintendo is brought back to life in this casual app.  There's a few monsters that tend to repeat themselves or their color, but it's so far and few between.  Even the boss fights are pretty epic and unique considering how the game-play works!
Your adventurer can also interact with the environment of the level and break down new pathways when you play the level over again.  This gives each play through a sense of difference as you can pick new paths you haven't seen previously!
Music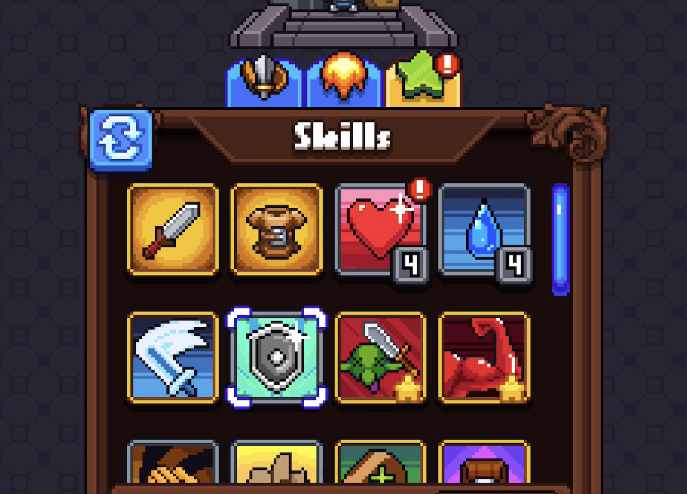 Realistically, if you aren't into hearing 8-bit sounds coming from the NPCs when they talk, you could make a casual playlist and turn off music and sound effects.  It's not a deal breakaer when it comes to casual apps, but it can become overdone and slightly annoying.
For the adventurer that wants a full immersion into the storyline, headphone up!  It's an 8-bit masterpiece.  The menu music is pretty basic, but it does change when going into the actual game.
Controls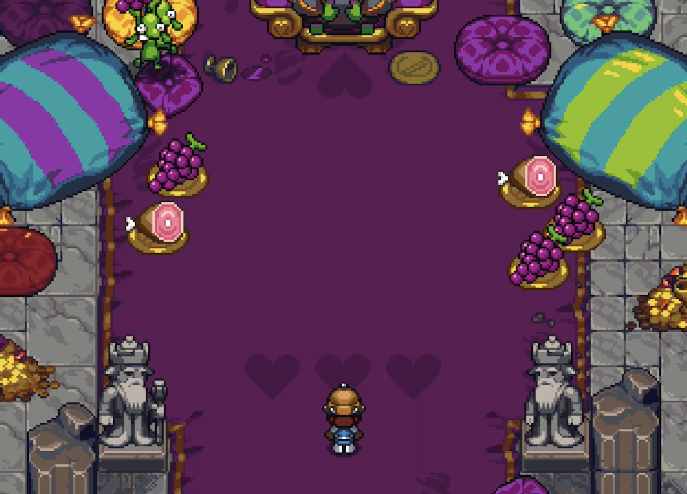 While Dash Heroes does give you a guide on how to fight, the controls can be a little annoying.  The frustration will likely occur when you are trying to hack and slash, but just wind up defending and staying in place.  I can see this as being the cause for some deaths, but when it comes to a boss fight, the controls seem to wise up a bit.  It just might be a movement thing, but man is it annoying to keep blocking when you want to slay the baddies in front of you take your valuable HP away.
The power of In-App Purchases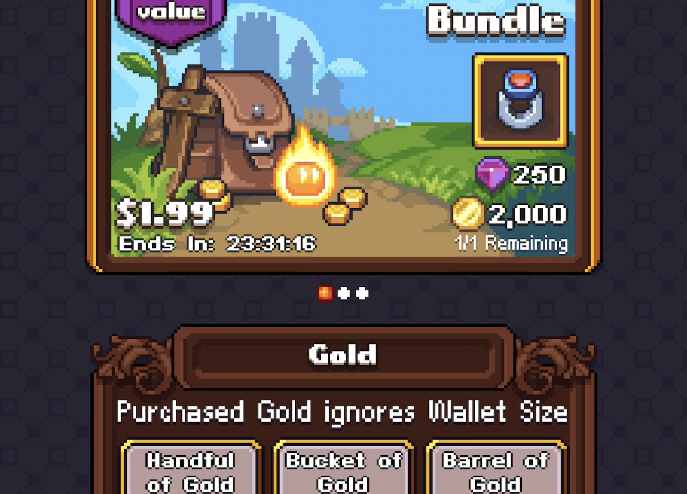 Naturally, a casual game like this will be littered with ads.  Every-time a treasure chest is opened, an ad will surely be around!  There seems to be no ad-free option to purchase either.  It's not a complete turn-off, and most of the ads are pretty updated with new games!
The beginner's bundle changes every day and can upgrade to a mythic bundle.  The price break for a mythic bundle is $9.99.  It would also seem like the better deal than to just buy diamonds outright.  Now if these bundles offered an ad-free experience, we would have some extreme value from these purchases!
The Verdict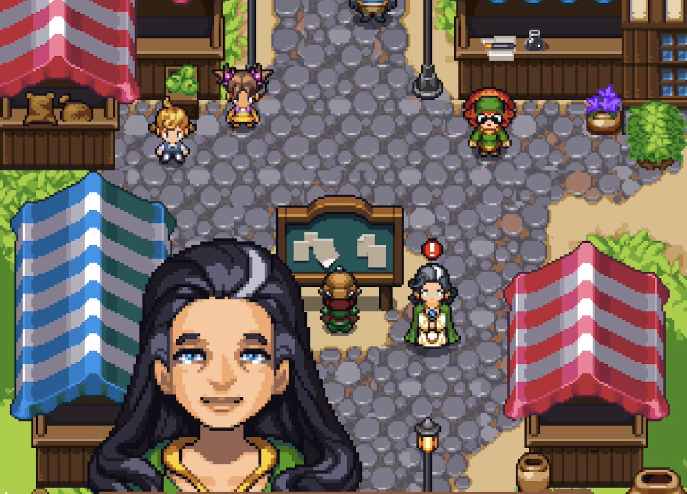 Overall, Dash Quest Heroes is a gem.  A gem filled with ads, but a gem nonetheless!  This is a pretty unique game with a great deal of RPG elements rolled into it.  If that wasn't enough, if you are a diehard casual, there's a leader board and daily rankings to check your progress with others playing the game!
I feel as though Dash Quest Heroes is a keeper.  I'm sure I will figure a way around the hack-n-slash controls, but it's not irritating enough to put it down!
Played Dash Quest Heroes and want to help out some new casual players?  Drop a hint or helpful tip in the comments section!
Happy Gaming, and as always, stay casual!
Dash Quest Heroes Overall Score:  3/5
Dash Quest Heroes Links:
IOS:  https://itunes.apple.com/us/app/dash-quest-heroes/id1213561116?mt=8
Android:  https://play.google.com/store/apps/details?id=com.tinytitanstudios.dq2&hl=en_US
Company:  Tiny Titan Studios
Rated:  4+
Includes In-App Purchases
About Post Author