Cube Surfer Review!
"Try to pass over the blocks in Cube Surfer!
9 different cubes!"
iOS Link: https://apps.apple.com/us/app/cube-surfer/id1499118002
Android Link: https://play.google.com/store/apps/details?id=com.Atinon.PassOver
Company: Voodoo
Genre: Action
Rated: 12+
Offers in-app Purchases
Gameplay
If you're a true casual app gamer, you've probably seen an ad for Cube Surfer more than once while gaming! It definitely caught my eye as I couldn't quite understand the whole fascination of it so I thought the best thing to do was review it.
Like a lot of games like this, it throws you straight into the game without any explanation about what you're supposed to do. I was left very confused if I'm honest. What I got from it is that you need to make your tower as big as you can in order to win the most gems. However, there are lots of obstacles that can get in the way if you're not careful. Yellow blocks make your tower taller and red blocks make it shorter. If you're going through a number of red blocks, try to go for the tower with the fewer blocks as it'll take less yellow blocks away from you. There are also little puddles of lava that can make your tower shorter.
Graphics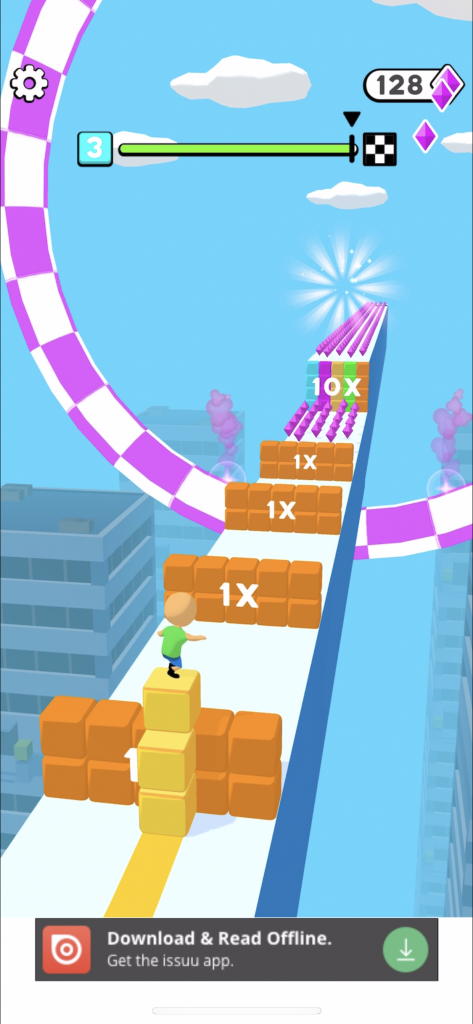 I've reviewed my fair share of games that haven't had much thought put into the graphics and it doesn't stop with Cube Surfer. The characters are basically stickmen with average clothes and the blocks are nothing special visually. In terms of the course, I did enjoy how the obstacles were laid out and how you had to think strategically about where you were going to go.
Music & Sounds
I definitely expected this but this game has no music. Personally, it's fine as I don't think it would make a big difference to the gameplay. However, there are sounds available during the gameplay. Every time you hit a block, whether yellow or red, you'll hear a noise along with a sound when you've completed a level. I did complain that these types of games never had music or sounds so I guess this is a small step in the right direction!
Controls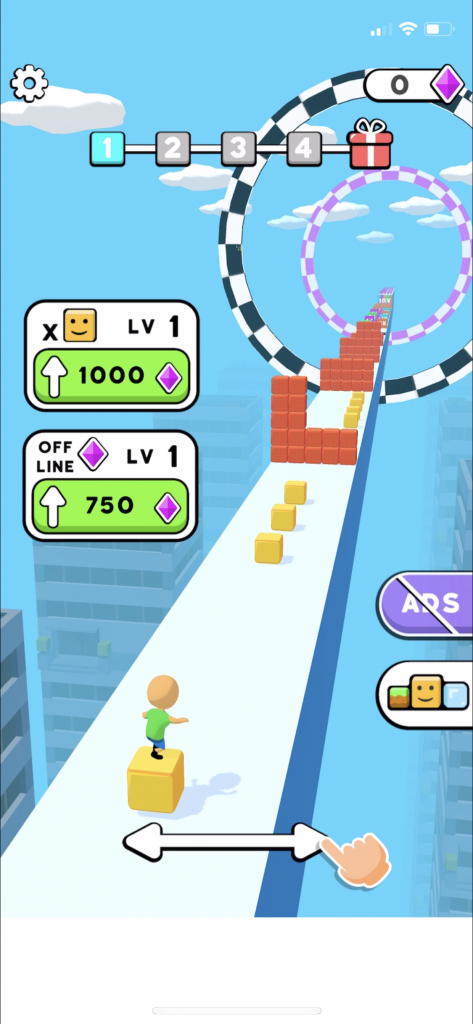 The controls for the game are extremely self-explanatory which is a blessing as there's no tutorial. To control your tower, all you need to do is drag your finger left and right.
The Power of in-app Purchases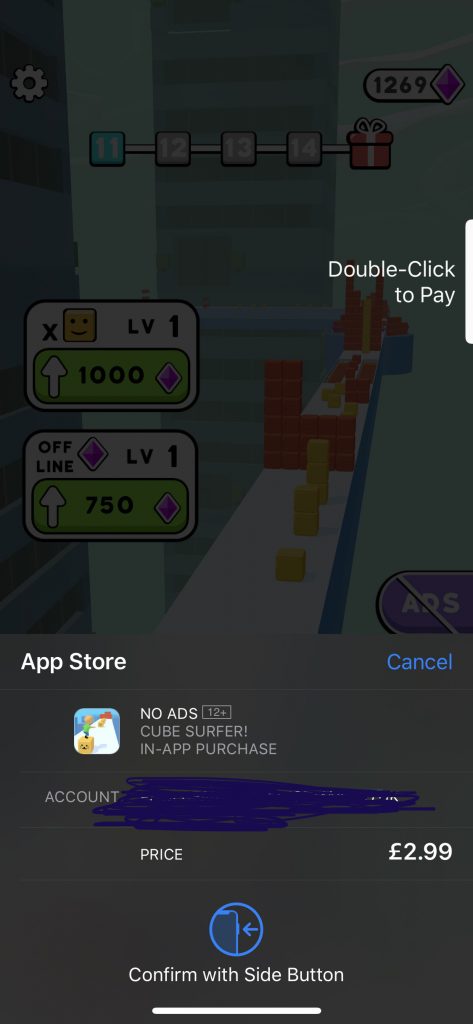 The only in-app purchase Cube Surfer offers is the removal of ads for only £2.99. I personally think this is an okay deal considering the number of ads you get during the gameplay.
The Verdict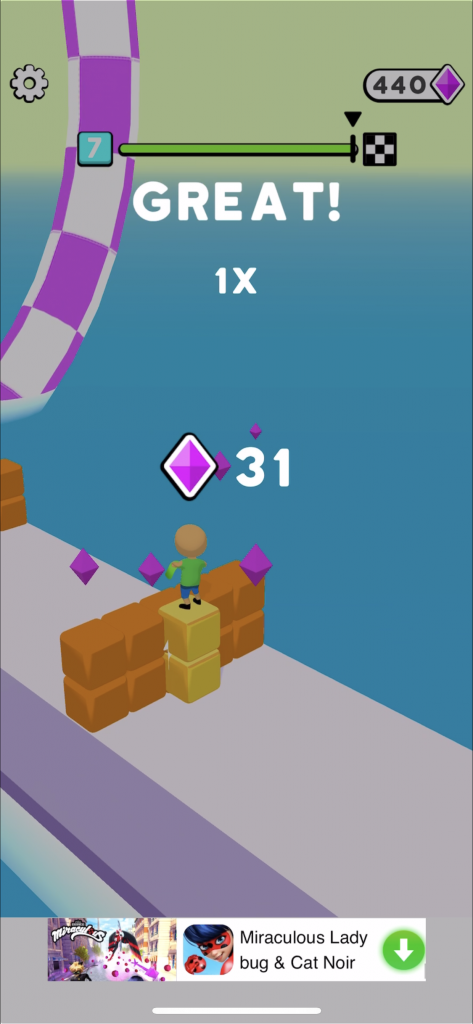 Although Cube Surfer looks fun on the surface, the number of ads you get during the gameplay just becomes frustrating and makes the game hard to play. I don't think I'm going to play Cube Surfer as I don't think £2.99 is a good enough price to pay for a game below average.
If you decide to download Cube Surfer, let us know what you think and if you agree or disagree with any of the things we said. Happy gaming and stay casual!
Cube Surfer Overall Rating: 3/5
iOS Link: https://apps.apple.com/us/app/cube-surfer/id1499118002
Android Link: https://play.google.com/store/apps/details?id=com.Atinon.PassOver
Company: Voodoo
Genre: Action
Rated: 12+
Offers in-app Purchases
About Post Author