C.A.G Controller Showcase
Mobile gaming can often become stressful. Although all of the games can be played with just your fingers, mobile controllers can sometimes make it a lot easier. However, they can sometimes just add stress which is why The Casual App Gamer has reviewed a few for you so you don't have to waste your money.
So far, I've reviewed the BEBONCOOL Wireless Game Mapping Controller, COOBILE PUBG Mobile Controller, and Speedy Wireless Gamepad PXN. While all of them have great positives, this isn't a one size fits all situation.
Price: Limited Stock! (check for updates)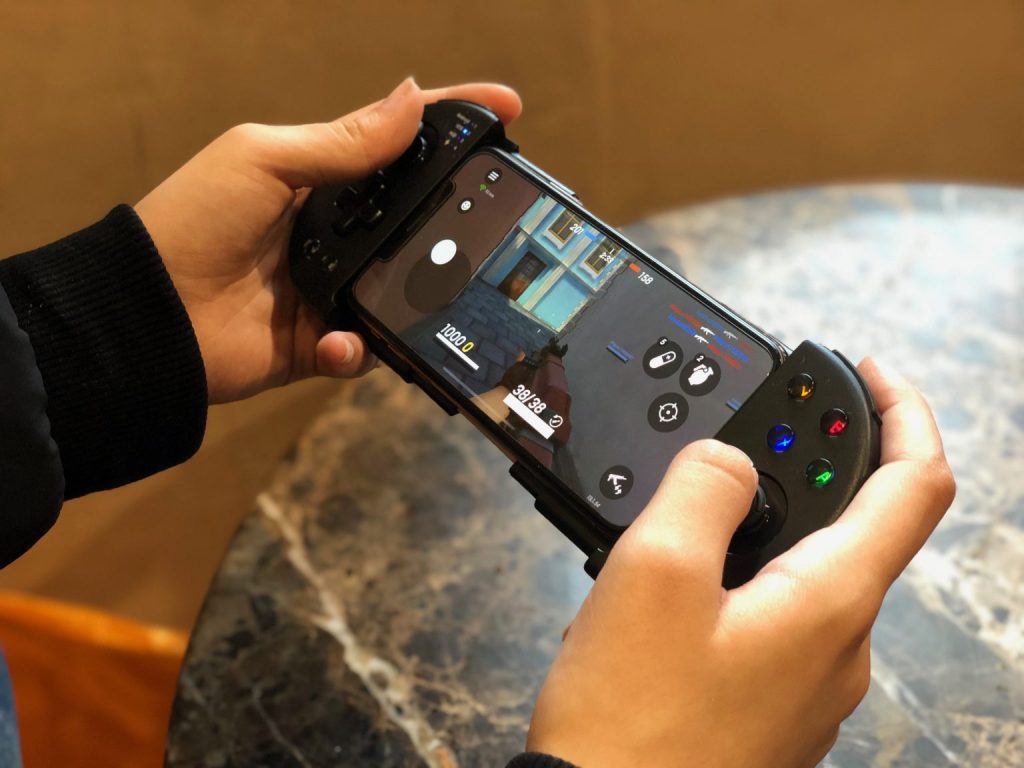 BEBONCOOL Wireless Game Mapping Controller looks less like a mobile controller and more like a Nintendo Switch. I didn't find this a bad thing as it still worked nicely with my chosen games. However, I do prefer mobile controllers shaped like the COOBILE PUBG Mobile Controller or the Speedy Wireless Gamepad PXN. It took quite a while to set up, however, the amount of games you can play on it makes it totally worth it!
Advantages
Works via Bluetooth
Suitable for any smartphone model between 4.5-6.7 inch length
Customizable buttons
A vast array of games to choose from (Mapping configuration is required)
Disadvantages
Not easily portable
Takes time to set up
Link to purchase here.
Price: $9.99 – $16.90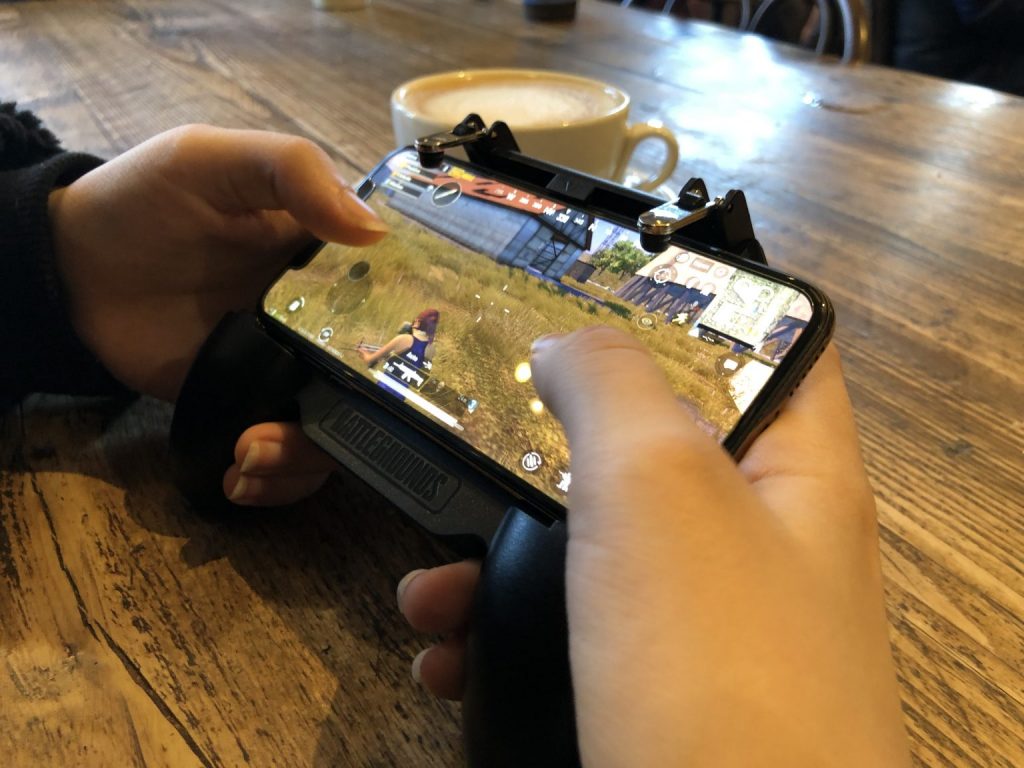 The COOBILE PUBG Mobile controller was the first mobile controller I tried out so I was pretty stoked about it. I found that it was a great cheaper option compared to other  mobile controllers. There's no Bluetooth set-up and can be played on any game that offers customizable controls. I, of course, tried it on PUBG Mobile and had a wonderful experience. It made the gameplay a lot easier to access, along with being able to use multiple controls at once. PUBG Mobile is a fast-paced strategic game so being able to multitask is a massive plus.
Advantages
Buttons allow you to press multiple things at once
4000mAh emergency power bank
Supports all 4.7-6.5 inch mobile phones of iOS and Android devices
Disadvantages
Compatible with: any game where you can customize controls.
Click here to purchase.
Price: $49.99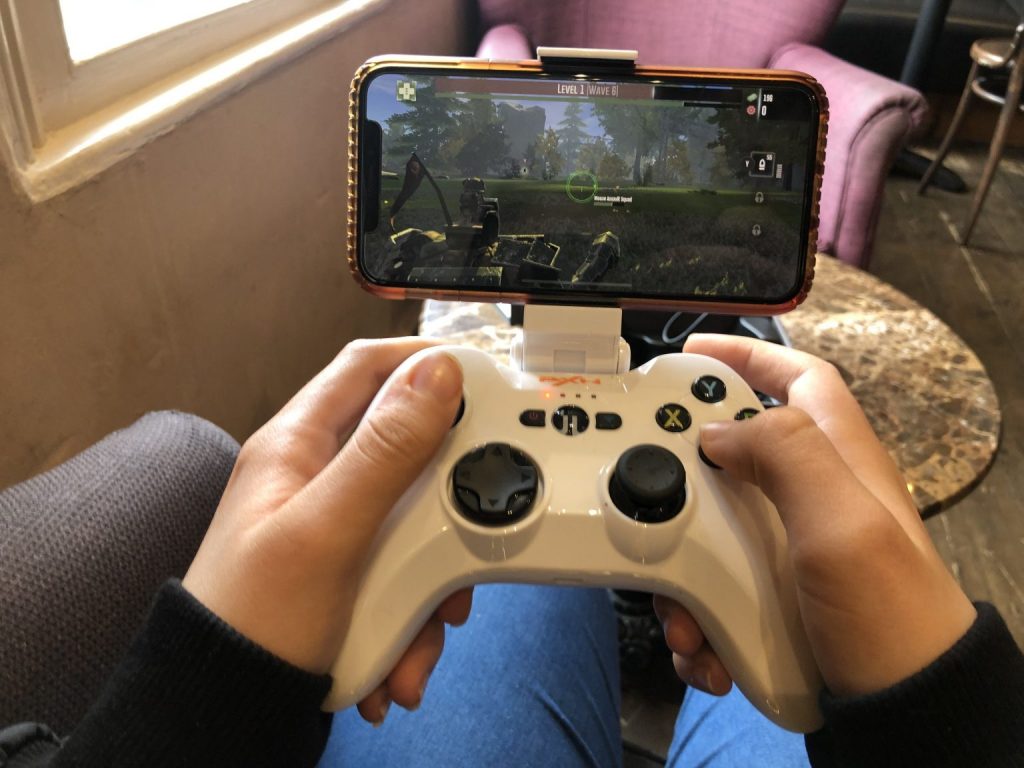 The Speedy Wireless Gamepad PXN definitely wins as my favorite of the three mobile controllers. To me, it looks just like an Xbox controller and it made me feel like I was playing something expensive. The set up was so easy. All you have to do is turn on your Bluetooth, connect it to the mobile controller, and play one of the compatible games – it really is that simple! The games change to fit your mobile controller, for example, instead of the menu saying "Tap here to start" it'll say "Press A to start".
Advantages
Looks like a real console controller
Easy set-up
Games change to fit the controller
A vast array of compatible games
It works with Apple TV
Disadvantages
Compatible with: A vast array of games available. A few to name: Fornite, Call of Duty: Mobile, Minecraft, Grand Theft Auto, PAKO 2, and Asphalt 9: Legends.
Click here to purchase.
Which one should you try?
Out of the three mobile controllers I reviewed, the Speedy Wireless Gamepad PXN was my favorite. You just can't beat a gaming accessory that doesn't take hours to set up and feels good quality! In terms of a cheaper model, the COOBILE PUBG Mobile controller is a great started controller and will definitely give your wrists a bit of a rest, not to mention it has a built-in power bank!
Mobile Controllers aren't a one size fits all purchase. You have to buy one that works with you and your gaming habits and there's so many available on the market which is why we're reviewing them for you! The cheaper ones, of course, aren't going to feel the best or last the longest but they may improve your gameplay significantly. As for the expensive ones, not everyone has the funds for them, but they're worth saving up for if it's something you know is going to help you on your gaming journey!
If you'd like more mobile controller reviews, please let us know as we enjoy making them. Happy gaming and stay casual!