Candy Crush Jelly Saga Review!
"There's a new player in town, the wiggling, jiggling Jelly Queen and she's here to challenge you to a game of Candy Crush Jelly Saga! Whatever your favorite moves, you better hope they're Jellylicious enough to take on the mighty Jelly Queen.
The unstoppably spreadable game! New Candy Crush Jelly Saga is full of delightful new game modes, features and boss battles featuring the Jelly Queen! Playing as Jenny, show off your Jellylicious moves and take turns switching Candies against the jiggling Jelly Queen. Every sweet move will spread more Jelly and whoever spreads the most will win the level! Have you got the moves?
There are splendid new Candies, a marvelous new booster, and a dreamy treetop world to explore in the Candy Kingdom too!
Take on this delightful Saga alone or play with friends to see who can get the highest score!
Candy Crush Jelly Saga is completely free to play but in-game currency, to buy items such as extra moves or lives, will require payment with real money."
iOS Link: https://apps.apple.com/gb/app/candy-crush-jelly-saga/id1047246341
Android Link: https://play.google.com/store/apps/details?id=com.king.candycrushjellysaga&hl=en_GB
Company: King
Genre: Puzzle
Rated: 4+
Offers in-app Purchases
Gameplay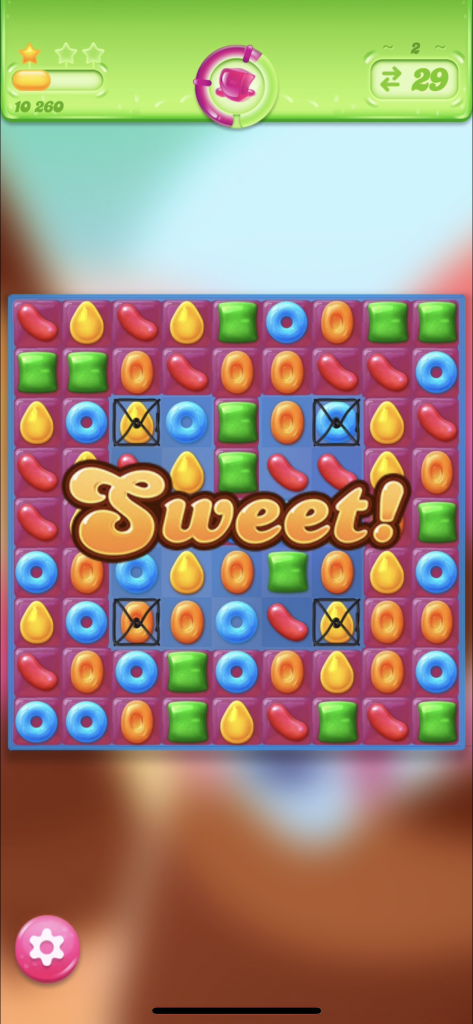 Candy Crush Jelly Saga is the third game to be released by King along with the Candy Crush series. The same rules apply with the whole match-3 to win system, however, this time, you need to fill all of the blocks with jelly to continue. Another difference is that you get a number of boards to complete with the turns given. Once you complete the first board, the game will allow you to move on to the next.
Graphics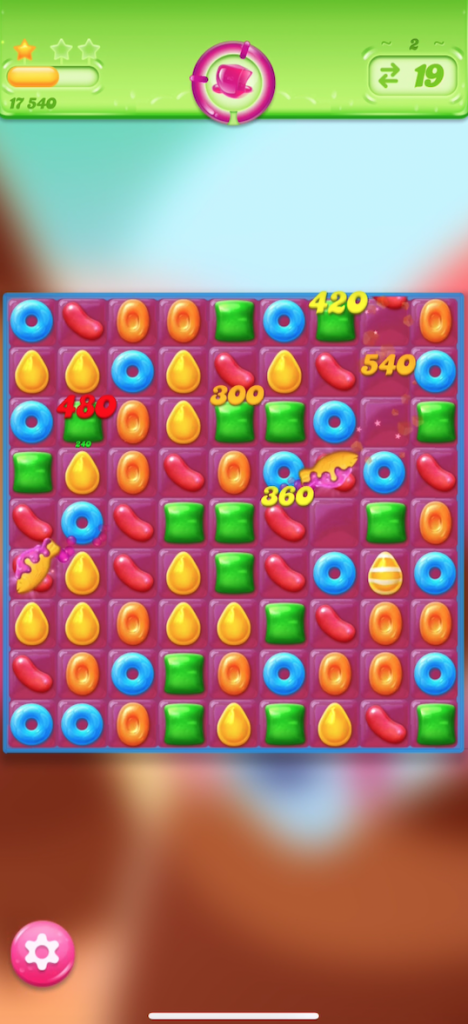 The graphics are again, a big upgrade from the first game and even the second. The candy looks a lot more lifelike even still with a cartoon feel. The boards are also a lot more packed and complicated but overall the bright and colorful theme is still going strong.
Music & Sounds
The music and sounds consist of happy, upbeat music that makes the Candy Crush Saga series so memorable. As with all the other games, there is annoying commentary every time you score points but it's easy to turn off. I'm not sure why King is so adamant on keeping the constant "sweet" and "jellylicious" in the games as it has absolutely driven me crazy but if you turn it off, it doesn't ruin the gameplay.
Controls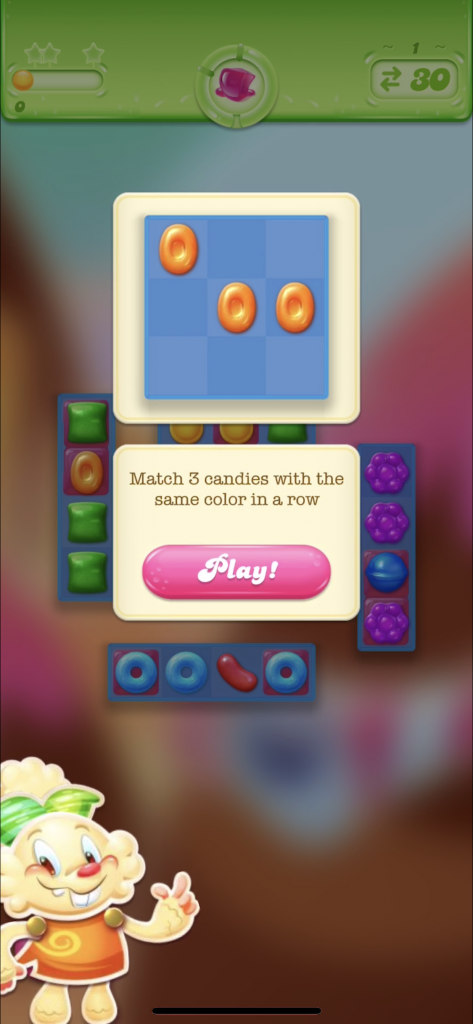 The controls are the most consistent thing out of the Candy Crush Saga series. To match-3, drag the icons together and let the colors work their magic. It's super easy to control and is definitely a game you don't need to pay attention to. However, the levels do get harder the further along you get.
The Power of in-app Purchases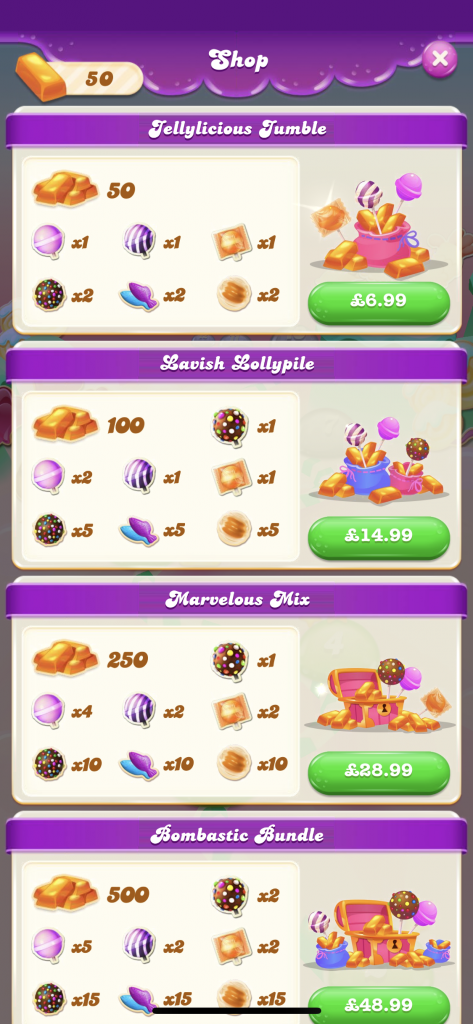 From the store, you can purchase bundles and gold.
Jellylicious Jumble for £6.99
Lavish Lollypile for £14.99
Marvelous Mix for £28.99
Bombastic Bundle for £48.99
Mountain of Gold for £99.99
15 gold for £1.99
50 gold for £5.99
100 gold for £9.99
250 gold for £21.99
500 gold for £42.99
1000 gold for £74.99
The Verdict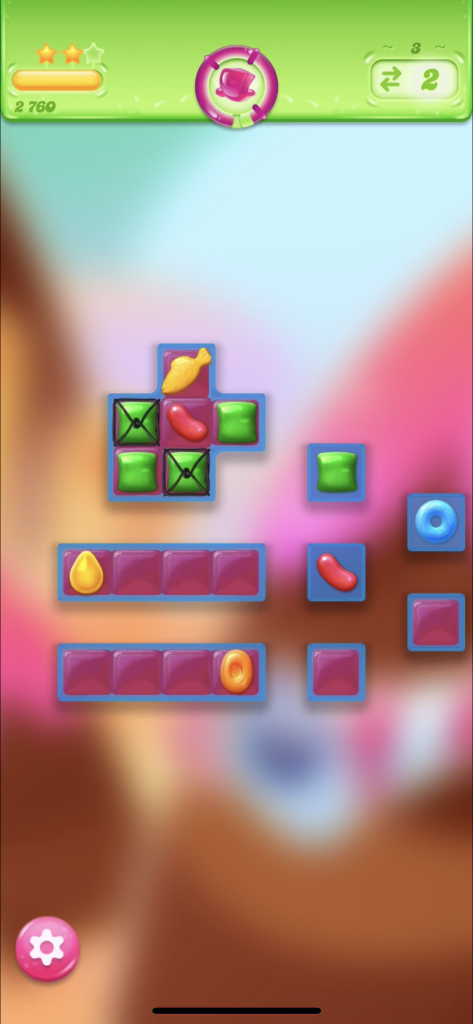 Candy Crush Jelly Saga is probably my favorite out of the trilogy, mainly because this game is a little bit harder than the other two. I personally like a more challenging game, and the added filling of jelly makes it so much better. Unlike Candy Crush Saga and Candy Crush Soda Saga, I am giving this game a 4/5 instead of a 3/5.
If you decide to download this game, let us know what you think and if you agree or disagree with the things we said. Happy gaming and stay casual!
Candy Crush Jelly Saga Overall Rating: 4/5
iOS Link: https://apps.apple.com/gb/app/candy-crush-jelly-saga/id1047246341
Android Link: https://play.google.com/store/apps/details?id=com.king.candycrushjellysaga&hl=en_GB
Company: King
Genre: Puzzle
Rated: 4+
Offers in-app Purchases
About Post Author