Can You Really Make Money From Mobile Games? Part 3
We're back again to bring you 3 more games to see if you can really make money from mobile games.
If you're looking for a way to earn extra cash due to the pandemic, this series is what you need but we're going to do the dirty work for you.
Can you really make money from mobile games? We're here to find out!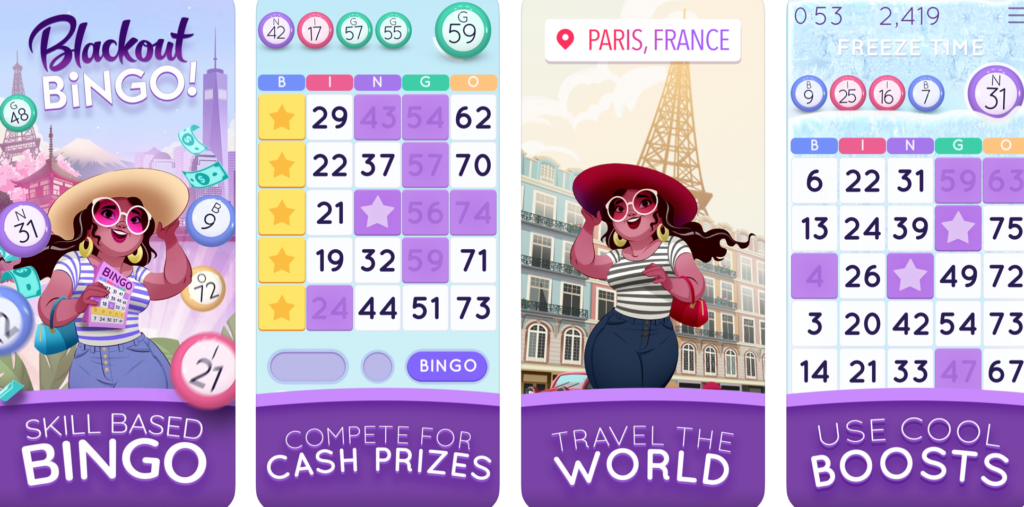 "Over 5 Million players agree Blackout Bingo is the fresh, social competitive twist to the classic game where you can win Real-World Rewards and Cash prizes (where available)! Daub Fast and use fun boosts to take the Bingo world by storm. Join our globetrotting heroine, Chelsea, and play in amazing and exotic places."
Rules:
Numbers will be called out, and you need to click on them as fast as you can if they're on your board. The different bingo types are 5 across, 5 down, 5 diagonally and 4 corners and you get a power-up if you get a bingo.
Starting Budget: $10.00
Winnings: $6.00
Blackout Bingo relies on luck, which is just great for anyone who doesn't have much experience with these types of games. Despite not making a profit, this is the first game where we've made a decent amount of money with only $10 and we are sure if we kept going we would eventually make a profit! This one gets a thumbs up from us.
Strategy Tips:
!! Use the power-ups as soon as you get them.
!! Be quick.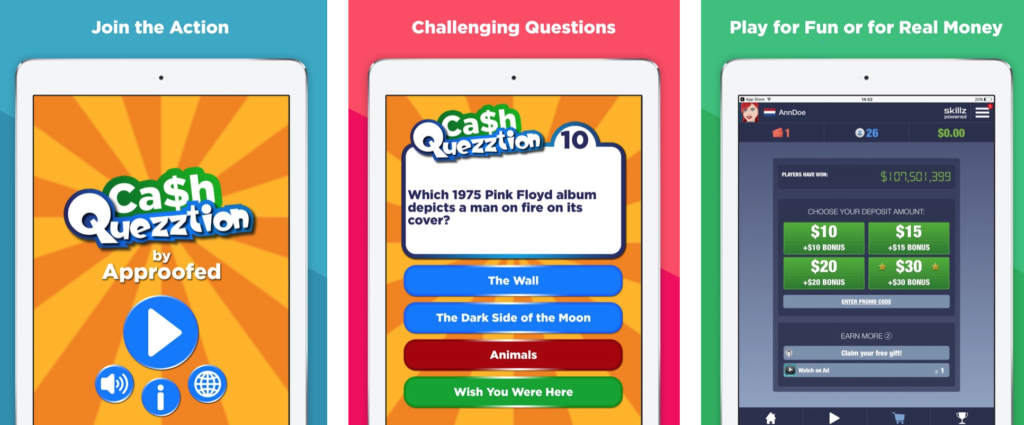 "Are you a true trivia fan and do you like to show off your skills and win real cash and prizes along the way, then Quezztion Real Money Trivia is the game for you!"
Rules:
To win a game of Quezztion Cash, all you need to do is answer 5 general knowledge questions as quickly as possible.
Starting Budget: $10.00
Winnings: $11.00
It's a big day today because we finally made a profit on one of these apps! Quezztion Cash is the game for you if you're big on quizzes and generally just know a lot of stuff. Even if you aren't, you're bound to know some of these questions as they're fairly easy. This game is perfect for earning a side income, however, be aware that you need to put your own money in and it's always a risk.
Strategy Tips:
!! Answer as quickly as possible.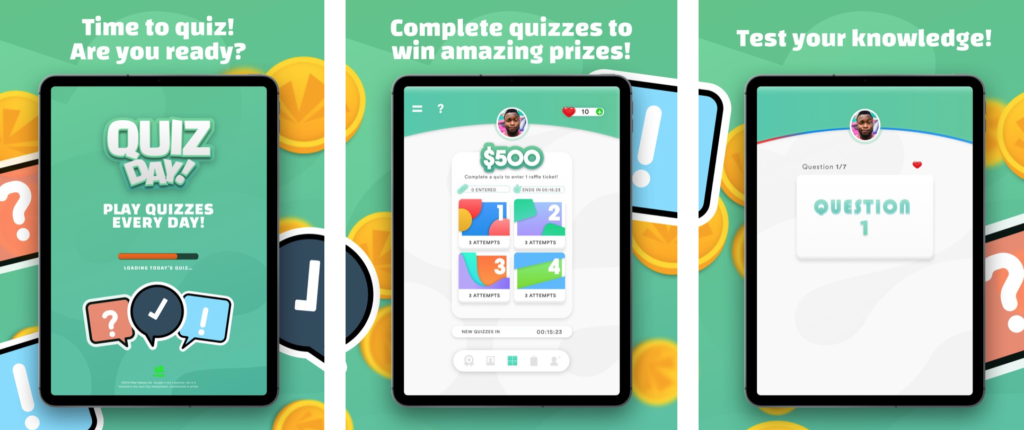 "Put your trivia skills to the test with Quiz Day, the live quiz game by Viker where you can win real cash prizes every day!"
Rules:
We thought we would add a game in where you didn't need to bet any money. You get a certain amount of attempts to complete a quiz and if you complete any of them by getting all of the questions right, you'll be entered into a raffle to win $10 or more. Of course, this is going to be a little trickier than other games, but it's definitely worth a try and there's no commitment!
Starting Budget: N/A
Winnings: $0.00
Strategy Tips:
!! Make sure you're great at quizzes.
The Verdict
Definitely give these games a go if you're wanting to make some money. Out of $30, we made $17.00 which is not bad at all compared to the other posts in these series. It's definitely possible to make a side income from these games but we'd recommend starting with Quiz Day if you're unsure.
Amazon Auto Links: Could not resolve the given unit type, . Please be sure to update the auto-insert definition if you have deleted the unit.