Bridge Race Review!
"Build bridges till the winning stage in Bridge Race!
Collect blocks of your own color, place them on a bridge of your choice. Don't let others build on your bridge. Hit others with less stack than yours to drop their blocks!"
iOS Link: https://apps.apple.com/il/app/bridge-race/id1543845882
Android Link: https://play.google.com/store/apps/details?id=com.Garawell.BridgeRace&hl=en_GB&gl=US
Company: SUPERSONIC STUDIOS
Genre: Racing
Rated: 4+
Offers in-app Purchases
Gameplay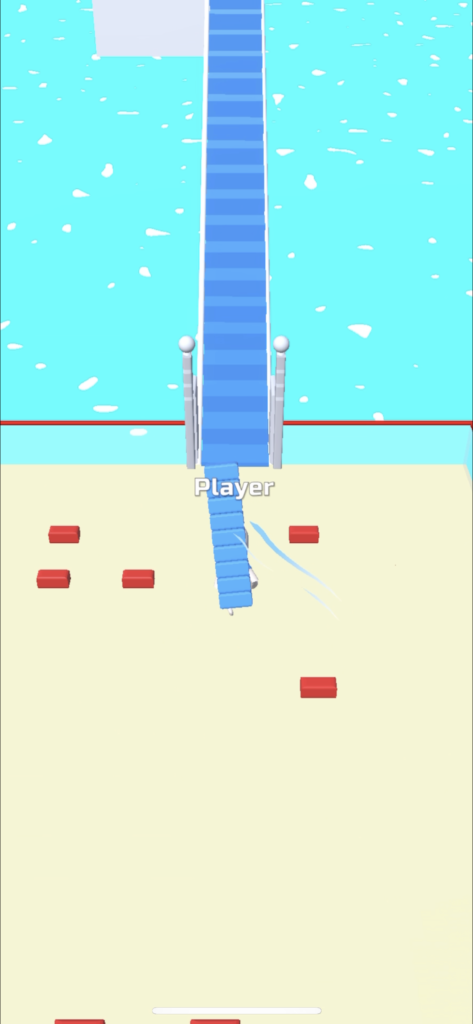 It took a few moments before I understood what exactly you're supposed to do in Bridge Race. You're thrown straight into the game with no instructions or tutorial at all.
You're given a color and the aim of the game is to collect that color to make a bridge reaching the top of the map. However, people can overlap your bridges with their color, essentially erasing your progress so the trick is to be as quick as you can. The first person at the top of the map wins.
Graphics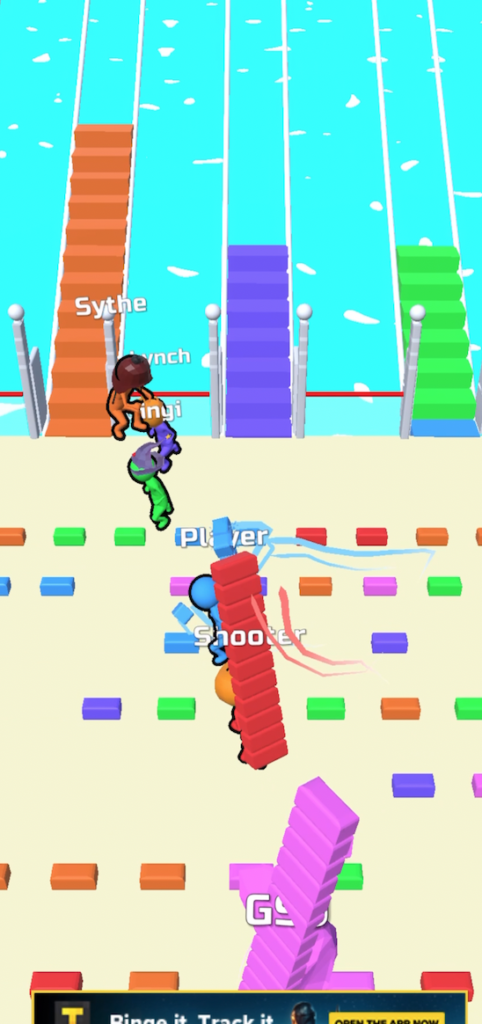 If you've been here a while, you know my feelings about these graphics. They're so poorly done, it's obvious this game was made in a rush with no thought put into it but somehow these games still end up on the top of the charts. I don't like the visuals on these types of games and never will.
Music & Sounds
Don't be too surprised when I tell you this game has no audio, they usually don't. It meant that every time there was an ad (which was often) I was startled by the sudden noise. Not fun.
Controls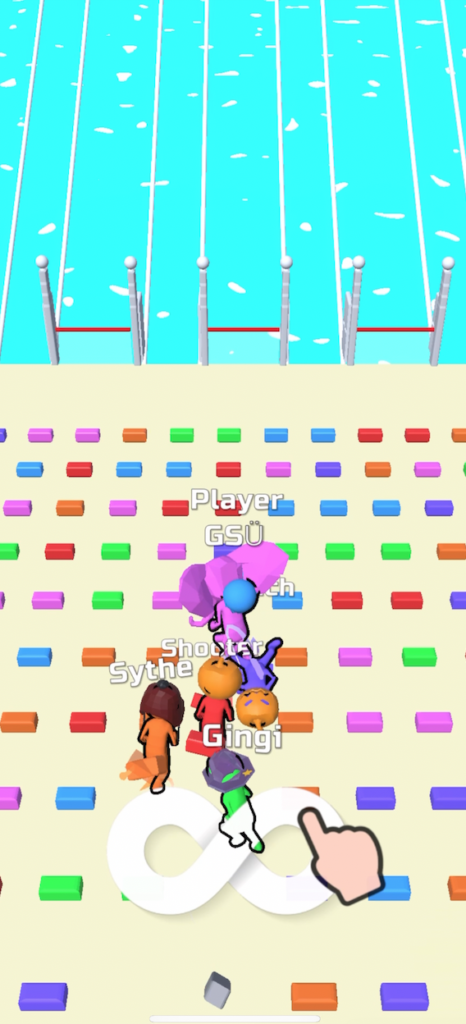 The controls are very simple, all you need to do is drag your finger around the bottom of the screen to move your character, picking up the blocks along the way.
The Power of in-app Purchases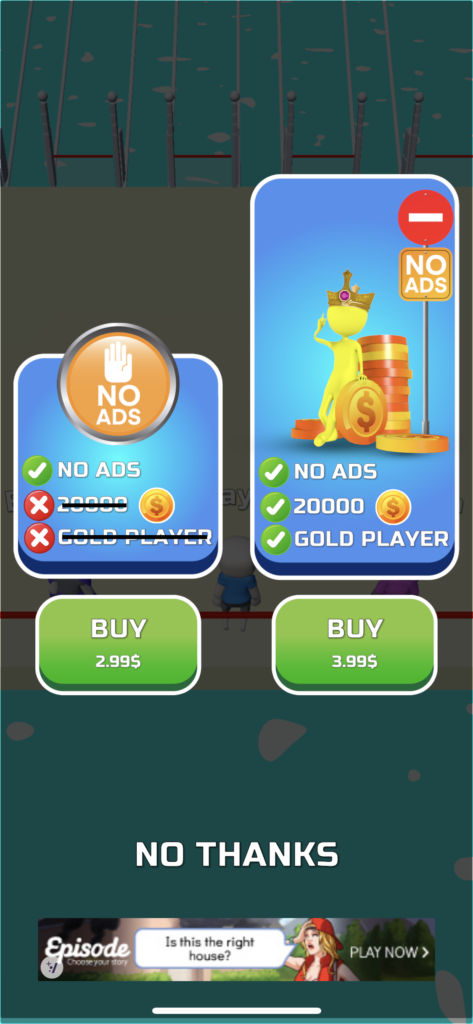 There are actually two items you can purchase in Bridge Race, usually with games like this, all there is to purchase the removal of ads. Here's what's on offer:
The removal of ads for £2.99
No ads, 20000 coins, and a gold player for £3.99
The Verdict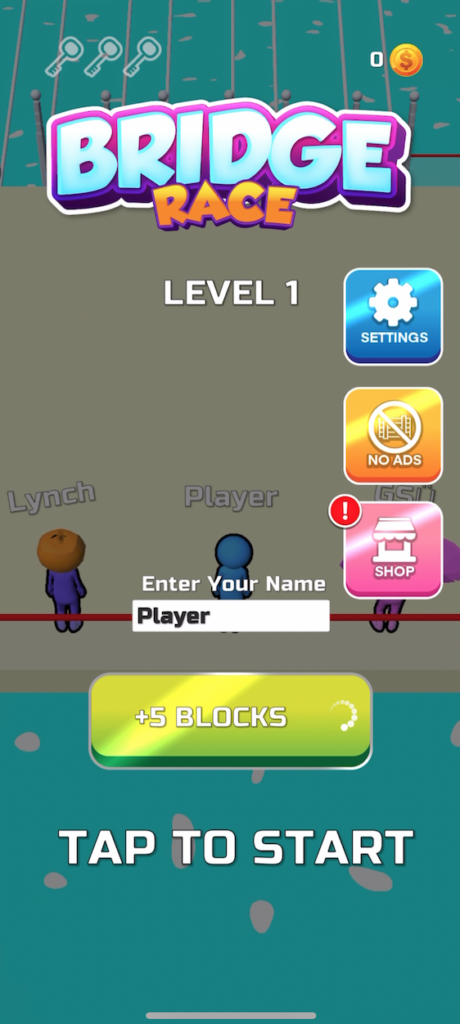 This game really wasn't for me for many reasons: the graphics were awful, the gameplay was confusing and the controls were so simple they made the game boring. It just isn't something I can imagine playing again in a hurry but this game might be good for younger children who enjoy simple gameplays.
If you decide to download Bridge Race, let us know what you think and if you agree or disagree with the things we said. Happy gaming and stay casual!
Bridge Race Overall Rating: 1/5
iOS Link: https://apps.apple.com/il/app/bridge-race/id1543845882
Android Link: https://play.google.com/store/apps/details?id=com.Garawell.BridgeRace&hl=en_GB&gl=US
Company: SUPERSONIC STUDIOS
Genre: Racing
Rated: 4+
Offers in-app Purchases
About Post Author