Beat Blade Review!
"Beat Blade is an exciting music runner game that offers stunning neon levels and 2020 hit songs. Simply using one thumb to control the character, you can chop the blocks and dodge the traps, reaching the end of the track.
Runner + music + neon + saber = WOW!
Key features:
1. Distinct color lighting effect for every track
2. Wide range of popular songs including EDM, Hip Hop, KPop and Anime
3. Extraordinary cube slashing visual effect"
iOS Link: https://apps.apple.com/us/app/beat-blade-dash-dance/id1486577996
Android Link: https://play.google.com/store/apps/details?id=com.dropthebeat.beatblade&hl=en_GB
Company: BattleCry HQ Studio
Genre: Music
Rated: 4+
Offers in-app Purchases
Gameplay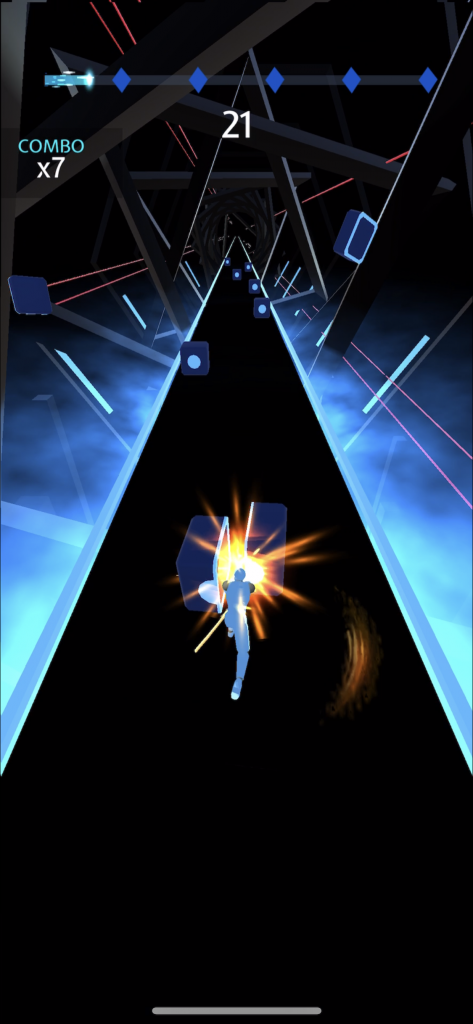 If you're looking for a new rhythm game, this might be for you. A little like Tap Music 3D, the aim of the game is to destroy the blocks as they come towards you. If you miss a block, the game won't end, but points will be deducted at the end of the level.
There are so many songs to choose from that range from easy to insane. Personally, I prefer the faster songs as it's more fun but it requires more concentration. The easy ones are a little too easy but perfect for beginners to rhythm games.
The songs available are great with a large range of choices to pick from.
A few examples of what you can play with:
Old Town Road
Bad Guy
Rap God
Feel Good Inc.
Crab Rave
and more…
Graphics
If you've ever played Beat Saber, you'll know what I mean when I say the graphics are very similar. With a dark dimmed background and bright LED lights surrounding it, this makes the perfect theme. A lot of these types of games have too much going on and it can become overwhelming – especially with such simple gameplay.
Music & Sounds
The music, of course, depends on the song you pick. You can unlock songs by collecting or purchasing coins. My favorite to play so far has been Bad Guy by Billie Eilish.
Controls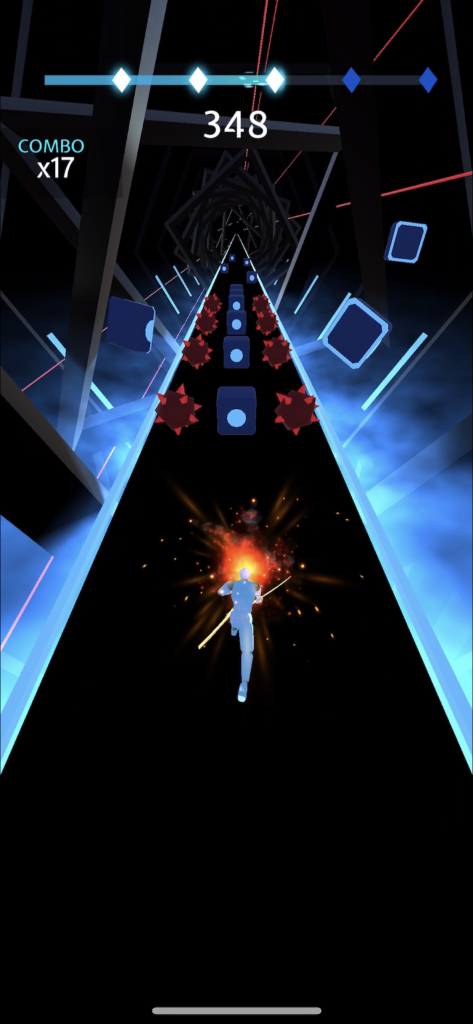 Drag your character left and right to hit the blocks in time with the music but be careful not to hit the spiked bombs. This will end the match.
It's quite easy to control your character but it of course gets a lot harder as you play faster songs.
The Power of in-app Purchases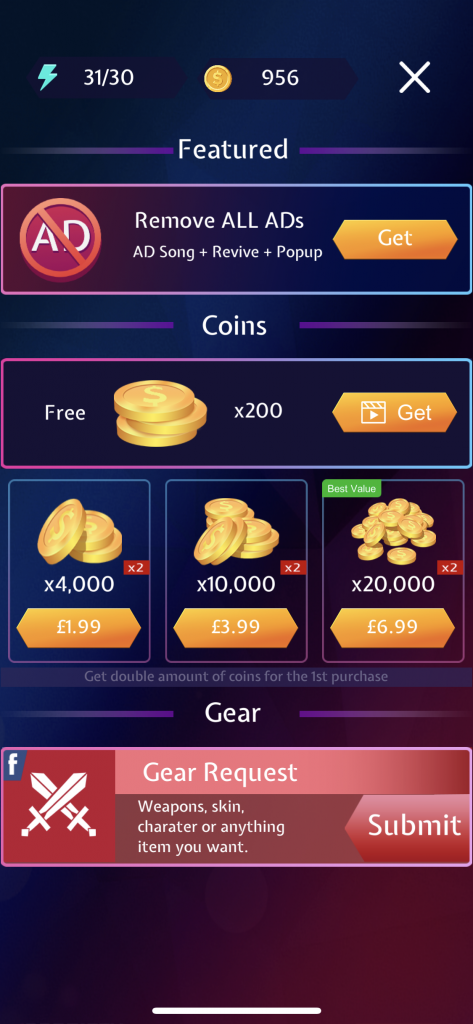 Remove all ads
Unlock all ad songs, free revives, no pop-up ads
Coins
200 free coins if you watch an ad
4,000 x2 coins for £1.99
10,000 x2 coins for £3.99
20,000 x2 coins for £6.99
The Verdict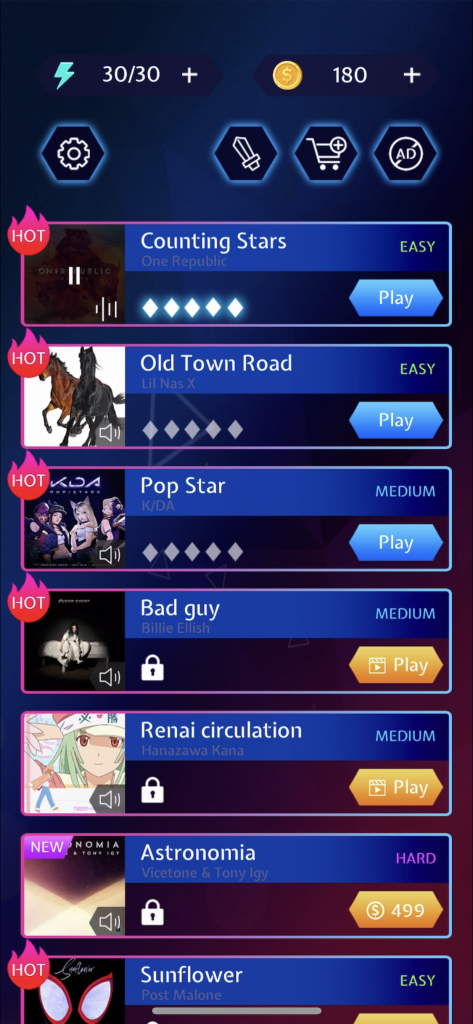 Although I compared Beat Blade to Tap Music 3D at the beginning of the review, I definitely preferred this game. My reasoning for this is because it's very similar to Beat Saber, which is a paid game. It's nice when mobile games give you a similar experience to console games as it makes the whole experience a lot more enjoyable.
If you decide to download Beat Blade, let us know what you think and if you agree or disagree with the things we said. Happy gaming and stay casual!
Beat Blade Overall Rating: 5/5
iOS Link: https://apps.apple.com/us/app/beat-blade-dash-dance/id1486577996
Android Link: https://play.google.com/store/apps/details?id=com.dropthebeat.beatblade&hl=en_GB
Company: 耀素 卢
Genre: Music
Rated: 4+
Offers in-app Purchases
About Post Author