Be the Judge Review!
"Your Honor! We can start if you are ready. The court is yours and suspects' fates will be determined by you. Be the Judge!
Are you willing to search for the main reasons behind the scene and trace the truth? Find out the evidence, solve the mystery and throw light on the cases. Now you can judge!
There are lots of incidents and accidents in daily life that anyone may face with suspicion. Every day, every moment, someone is arrested with the suspicion of committing a crime and appears before a judge.
Voluntary or involuntary manslaughter, burglary, bribery, blackmail, injury, malpractice, harassment, arson, damage to property, discourtesy, and anything you can imagine. Or just a misunderstanding? As you may face these allegations, here is the chance for you to judge people who are in these bad situations.
What will you do? Will you empathize with them and rule with your conscience and intelligence in the light of evidence or will you rule unmercifully? But first, you should find out the evidence. As you find the clue and solve the mystery, you are ready to judge.
As you enlighten the cases, you will see options for a sentence or return a verdict of not guilty. Suspects robbed the bank, stole a bike, damaged property, and broke public decency. Find the hidden object or the clue to crack the mystery."
iOS Link: https://apps.apple.com/sa/app/be-the-judge-ethical-puzzles/id1563413747
Android Link: https://play.google.com/store/apps/details?id=com.matchingham.bethejudge&hl=en_GB&gl=US
Company: Matchingham Games
Genre: Puzzle
Rated: 9+
Offers in-app Purchases
Gameplay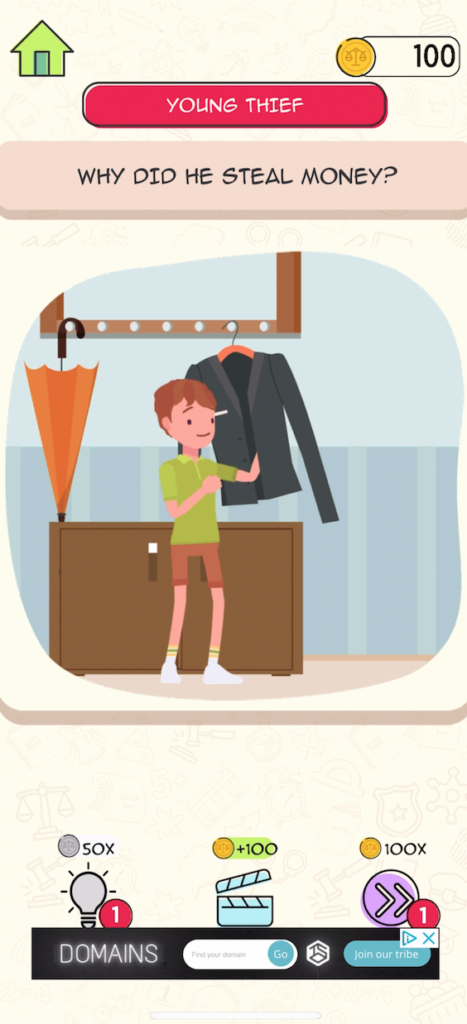 Be the Judge is a puzzle game that allows you to judge people's crimes. You can vote whether you think they should be fined, arrested, or set free and you'll see other people's votes too. I've realized it doesn't really matter what you vote, you'll always get through to the next level so it wasn't exactly hard to play.
The screenshots on the app store are exaggerated just a little bit as it makes it seem like you're going to sentence them to death for killing their cheating boyfriend, but that's not the case at all. The cases are a lot tamer in the actual gameplay!
Example level: A man cut a bald patch onto his client's hair because he was distracted by a beautiful woman in the window.
Graphics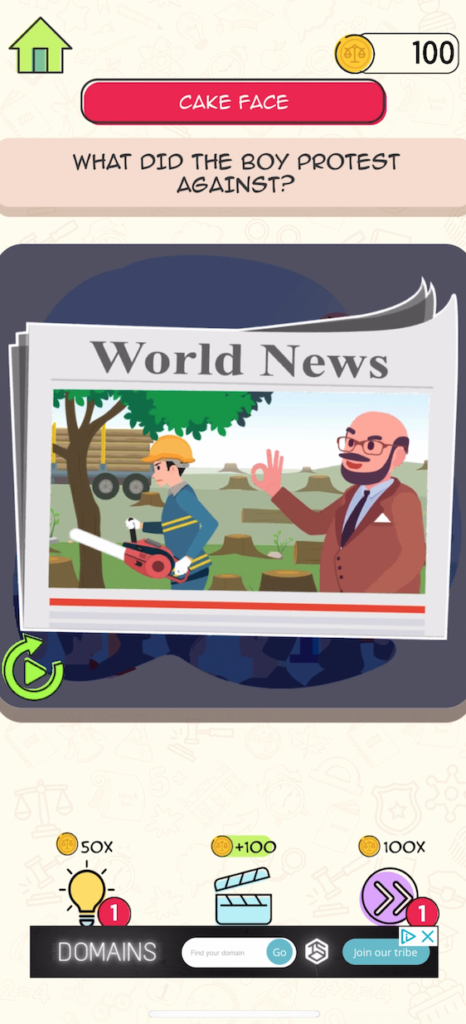 The graphics aren't particularly bad. I think they work well for the type of game it is and allows you to see the cases in detail.
Music & Sounds
Be the Judge's audio is very dramatic. The music is very detective-esque which fits in well with the gameplay, however, you could definitely play it completely muted if you wanted to!
Controls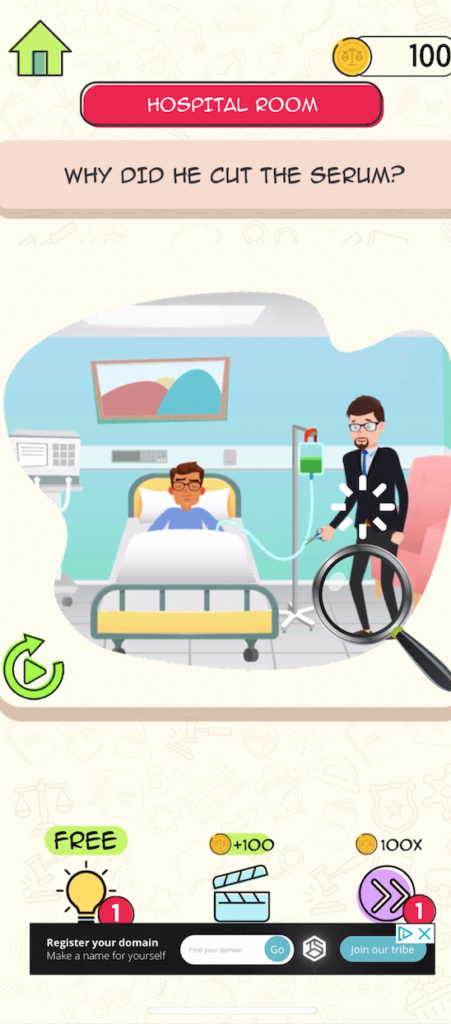 To solve the cases, drag your finger around the scene and tap until you find something. If you get stuck you can tap any of the hints at the bottom of the screen: hint, 100 coins and skip.
The Power of in-app Purchases
In the store, you can purchase coins and packages. Each of these will allow you to buy hints to help you solve the cases!
Store
Multi Package 1 for $4.99
Multi Package 2 for $6.99
No ads for $4.99
1000 coins for $2.99
2500 coins for $4.99
10000 coins for $9.99
5000 coins for $6.99
25000 coins for $14.99
50000 coins for $24.99
The Verdict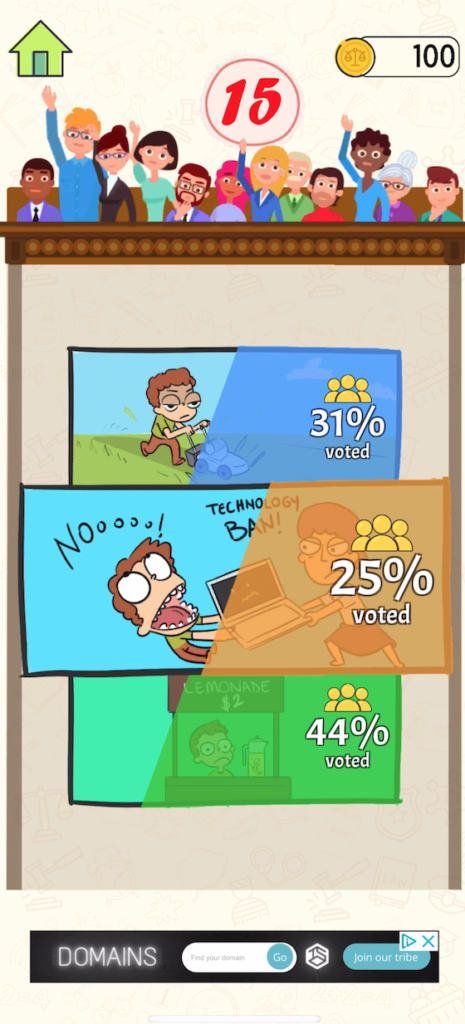 Although the idea of the game is really unique, I feel as if it becomes really repetitive and boring quite quickly. It seems as if I've fallen victim to another money grabber game, but at least this is a little bit entertaining!
If you decide to download Be the Judge, let us know what you think and if you agree or disagree with the things we said. Happy gaming and stay casual!
Be the Judge Overall Rating: 3/5
iOS Link: https://apps.apple.com/sa/app/be-the-judge-ethical-puzzles/id1563413747
Android Link: https://play.google.com/store/apps/details?id=com.matchingham.bethejudge&hl=en_GB&gl=US
Company: Matchingham Games
Genre: Puzzle
Rated: 9+
Offers in-app Purchases
About Post Author