Barber Chop Review!
"The first barbering game that will allow you to create a design, cut with precision, and practice doing a shape up or outline – Barber Chop! Once you've created your design, it can be saved into your photo album on your phone or tablet. There are 16 characters to choose from 15 adults (6 adult women, 9 adult men) and 1 teenager. This game is for anybody with a creative mind. It's also useful as a learning module for current and prospective hair stylists. All you need is your finger and your imagination. Turn on the volume on your device to hear the sound of the tools. You will feel like you're right there in the barbershop or hair salon."
iOS Link: https://apps.apple.com/gb/app/barber-chop/id625978965
Android Link: https://play.google.com/store/apps/details?id=com.lajeuneandassociatesllc.barberchopdev&hl=en_GB&gl=US
Company: Lajeune and Associates, LLC
Genre: Casual
Rated: 4+
Offers in-app Purchases
Gameplay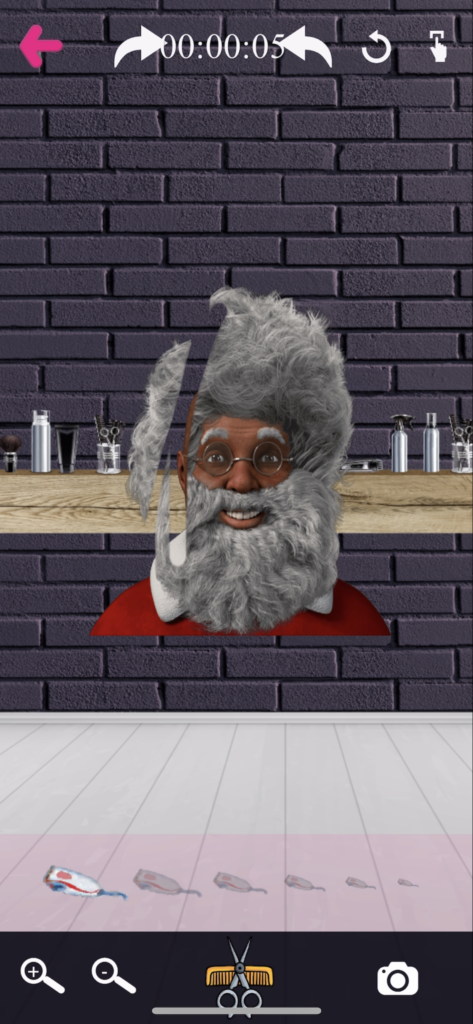 Oh boy, do we have a review for you…
Seeing this at the top of the charts in terms of free games, I thought Barber Chop would be a little better than what it was. Everything about this game screams poorly done.
You play as a barber and have a well, interesting bunch of clients. It was quite difficult to cut and style their hair as the graphics were terrible. On top of this, there's no story to it. All you do is cut or shave hair. Quite boring if you ask me…
Graphics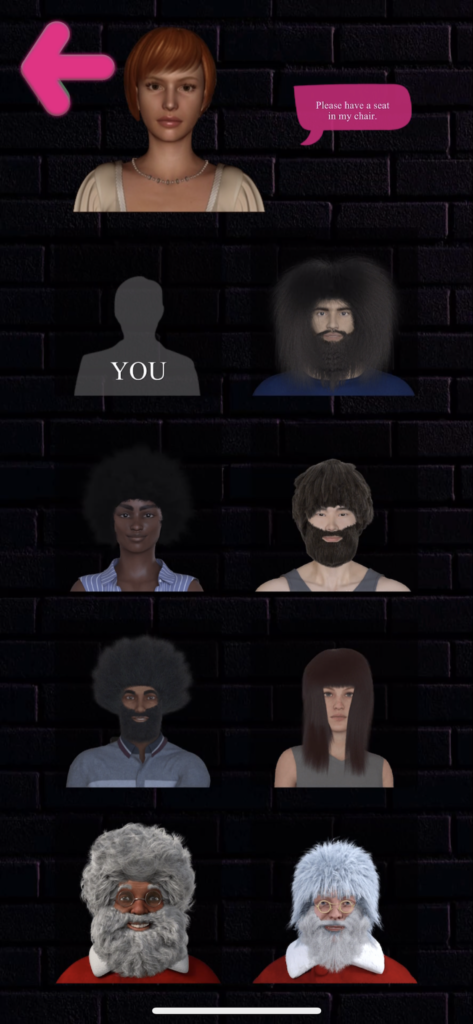 The graphics gave me a bit of a fright. The clients are all weird-looking, completely expressionless with the most ridiculous hairstyles I've ever seen. I wasn't a fan in the slightest!
Music & Sounds
The audio is where it gets even worse…
There's no music in Barber Chop, just piercing sounds when you cut and shave the client's hair. It's absolutely awful – I'd rather the game be mute!
Controls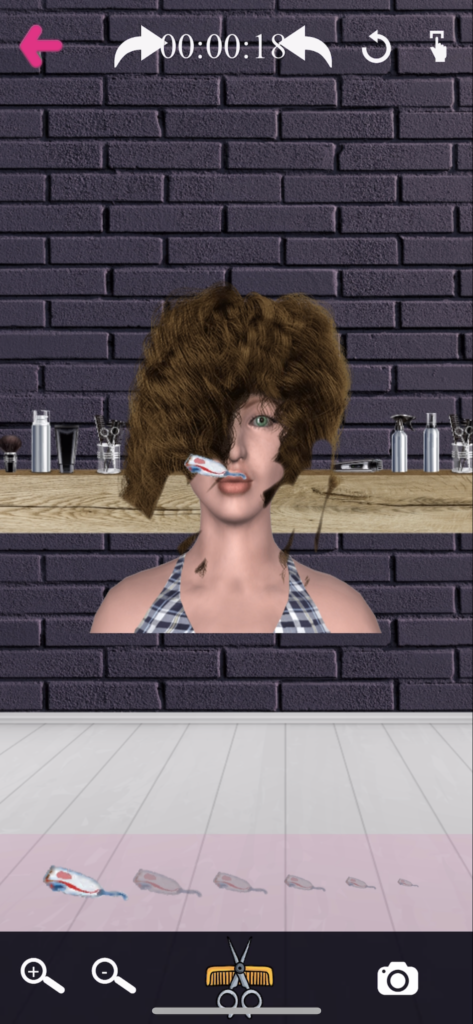 To play, tap on the tools at the bottom of the screen and drag it across your client's hair to work your "magic". The controls are easy to use, however, cutting the hair is like using the brush tool on Photoshop!
The Power of in-app Purchases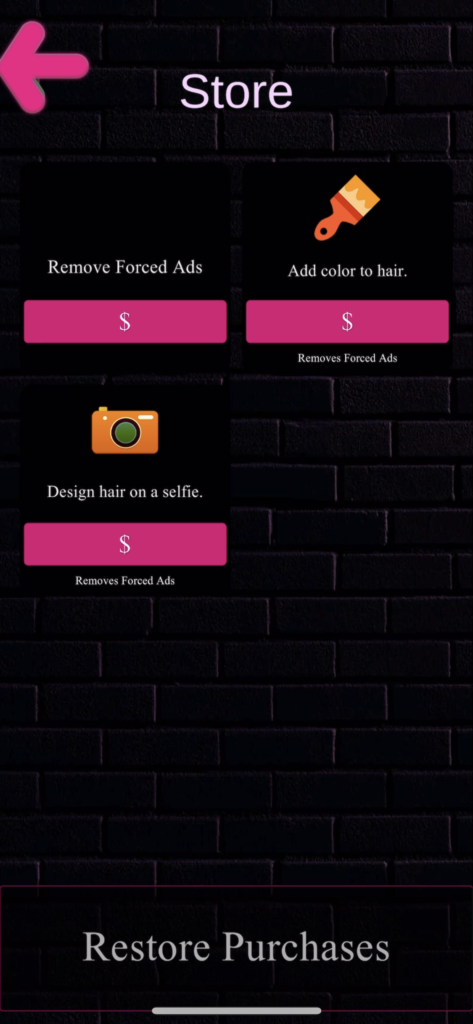 Remove Forced Ads for £0.89
Add Color to hair for £1.79
Design Hair on a Selfie for £3.49
The Verdict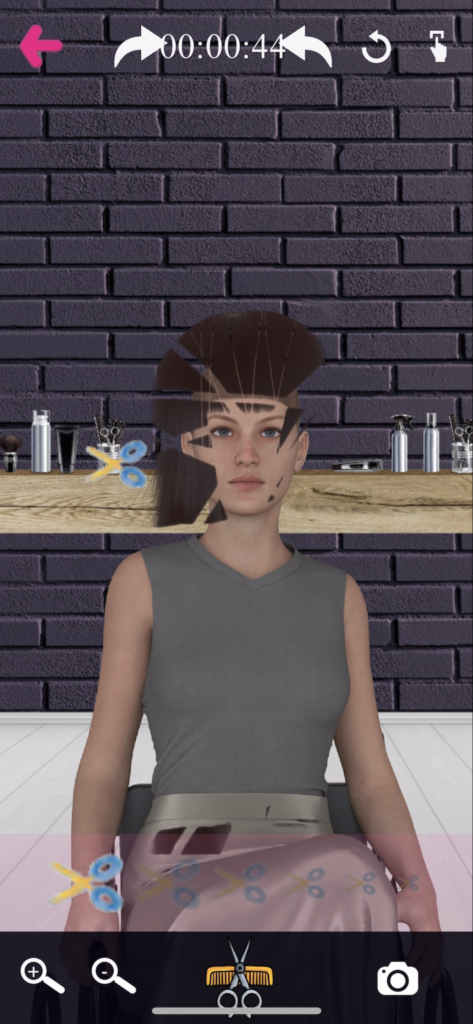 Barber Chop is getting a solid 1 star out of 5 for me. I didn't enjoy it at all from the creepy clients to the weird graphics. It's just not the game for me and I'm struggling to figure out why it's so high up on the app store charts!
If you decide to download Barber Chop, let us know what you think and if you agree or disagree with any of the things we said. Happy gaming and stay casual!
Barber Chop Overall Rating: 1/5
iOS Link: https://apps.apple.com/gb/app/barber-chop/id625978965
Android Link: https://play.google.com/store/apps/details?id=com.lajeuneandassociatesllc.barberchopdev&hl=en_GB&gl=US
Company: Lajeune and Associates, LLC
Genre: Casual
Rated: 4+
Offers in-app Purchases
About Post Author