Arcane Straight: Summoned Soul
Right off the bat, I'm going to say that Arcane Straight has the longest intro ever. I decided to watch it to give me a little bit of background on the storyline of the game but after 5 minutes of tapping away to characters talking, I lost interest. But finally, the game started. I figured out from the long and boring intro that it's a card based game. And it seems pretty simple so far. 
Arcane Straight: Summoned Soul Links:
IOS Link:  https://itunes.apple.com/us/app/arcane-straight-summoned-soul/id1321762856?mt=8
Android Link:  https://play.google.com/store/apps/details?id=com.stove.cardsofsaviour.google&hl=en_US
Company:  Smilegate Megaport
Genre:  Card Battle
Rated:  12+ (Infrequent/Mild Horror/Fear Themes, Mild Cartoon or Fantasy Violence, Mild Realistic Violence)
Offers In-App Purchases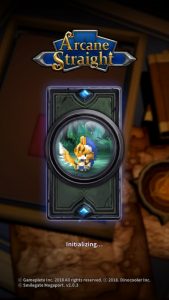 Arcane Straight:  Summoned Soul's Gameplay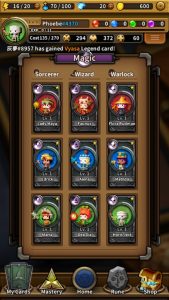 Setting the very best technique through the diversion play is one of the most important tips to set methodology with your own cards, and as you play the game, you will begin to gather a significant number of the warrior cards through the diversion to utilize them through each fight. On top of that, as you play the diversion you will begin to enter the field and pick three contender's cards to play with and then pick three different cards of components that will help you amid the battle. What's more, as you play the game you will begin to have more contenders through utilizing Arcane Straight: Summoned soul cheats and open most of the saints through the game and appreciate the greater part of the 350 legend cards that are available.
The tutorial is very good as it made me understand within a matter of minutes how to get the most out of my deck of cards. You can get up to 350 different characters – this helped me create the best strategy to be victorious in the arena.
As I advanced levels, the rivals duplicated. This made me combine the three types of cards to create combos and increase my attack power.
Arcane Straight:  Summoned Soul's Graphics & Controls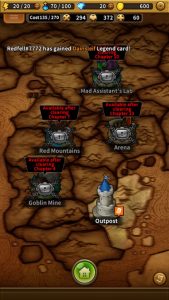 The graphics are great in terms of giving you that pixel art vibe. All the protagonists are animated to increase the visual attractiveness.
Unfortunately, this game wasn't as good as I thought. When I first came across Arcane Straight on the app store, I did think "Hm, this doesn't look too bad". I've noticed a pattern in bad apps looking a lot better than they actually are. I'm not entirely sure how this game could be improved. It is a card game after all and there's not a lot you can do with cards.
Arcane Straight: Summoned Soul Overall Rating: 2/5
IOS Link:  https://itunes.apple.com/us/app/arcane-straight-summoned-soul/id1321762856?mt=8
Android Link:  https://play.google.com/store/apps/details?id=com.stove.cardsofsaviour.google&hl=en_US
About Post Author