Casual Gaming News: 05/03/21 – 05/09/21
We're back again to break down the gaming news for this week. If you have any suggestions for news headlines we've missed, let us know in the comments!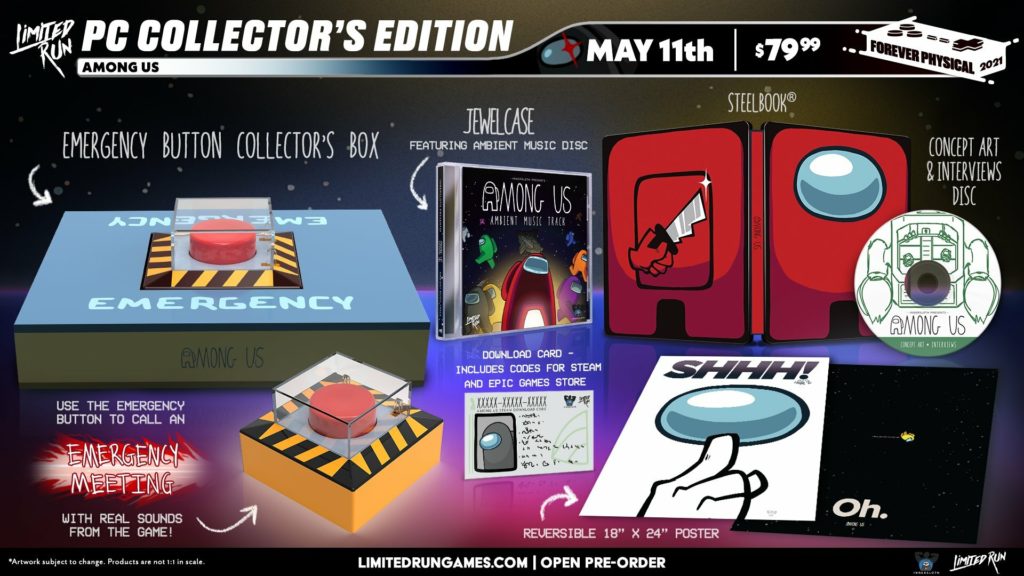 "There's nothing sus about this collector's edition. Limited Run Games is partnering with developer Innersloth for a collector's edition of Among Us. Customers can start preordering the Among Us Collector's edition from Limited Run Games' store on May 11 at 7 AM PT / 10 AM ET. Preorders for the bundle will likewise close on June 27 at 8:59 PM PT / 11:59 PM ET.
The Among Us Collector's edition includes two copies of the game, although they're both digital. One copy is specifically for Steam while the other can only be redeemed on the Epic Games Store. Along with a couple of copies of Among Us, customers will also get a working Emergency Button from the game, a CD featuring its ambient music, and an imposter-themed steelbook containing a disc of Among Us concept art and interviews with Innersloth. The collector's edition also includes a reversible poster."
Among Us fans usually end up missing out on physical items because the game has always been digital, so this collector's edition is really exciting. The price tag of $80 is a bit steep compared to the usual price of $5, however, it's a great item for those who are obsessed with the game.
Read more at Gamespot here.
"Nintendo is looking to entice young players into learning how to program video games with its latest venture, Game Builder Garage.
The new software, released for the Nintendo Switch console on 11 June, will teach children the basics of visual programming, allowing its players to connect different instructions to create a simple gaming language. The instructions are dressed as colorful characters called Nodon. By connecting a 'Control Stick' Nodon to a 'Character' Nodon, for instance, Game Builder Garage allows you to instruct how that character moves before building levels and obstacles to play with."
On The Casual App Gamer, we're big fans of games that teach people life skills. This is an awesome concept!
Read more at The Telegraph here.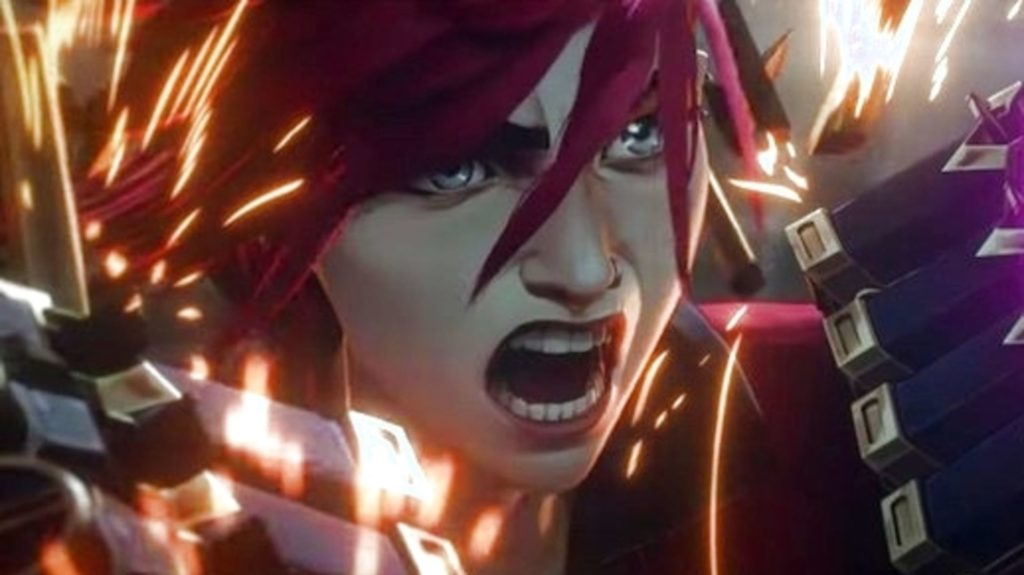 "Arcane, the animated League of Legends spin-off series, debuts on Netflix this autumn.
This is the first League of Legends show, though the latest of many Netflix video game adaptations. The streaming service describes it as an "event series", which suggests it won't run for multiple seasons like Castlevania.
Netflix's blurb for Arcane states it is set "in the utopian region of Piltover and the oppressed underground of Zaun". It will chart "the origins of two iconic League champions – and the power that will tear them apart". Sounds dramatic!
"Arcane was created as a love letter to our players and fans, who have been asking us for more cinematic experiences that dive deeper into the worlds and champions in League of Legends," Riot games exec Shauna Spenley said. "Netflix, with its incredible global brand and the shared goal of delivering premium, high-quality content, is the perfect partner to help us bring Arcane to players around the globe."
The event series sounds amazing and we can't wait to give it a watch. Are you going to watch it?
Read more at Eurogamer here.
"The Epic Games v Apple trial is continuing to surface interesting titbits of information about the inner workings of the games industry, and the latest is that Microsoft has never made a profit from the sale of console hardware.
Xbox vice president Lori Wright was called in as a third-party witness for the trial, where she was asked questions about the console market. In response to a question from Epic lawyer Wes Earnhardt asking "how much margin" Microsoft earns on the sale of Xbox consoles, Wright said: "We don't. We sell the consoles at a loss". Asked if Microsoft has ever earned a profit on the sale of an Xbox console, Wright replied: "no" (via Protocol)."
Of course, this isn't groundbreaking news but it's very rare to hear companies admit it out loud. What do you think about Xbox consoles not being profitable?
Read more at Eurogamer here.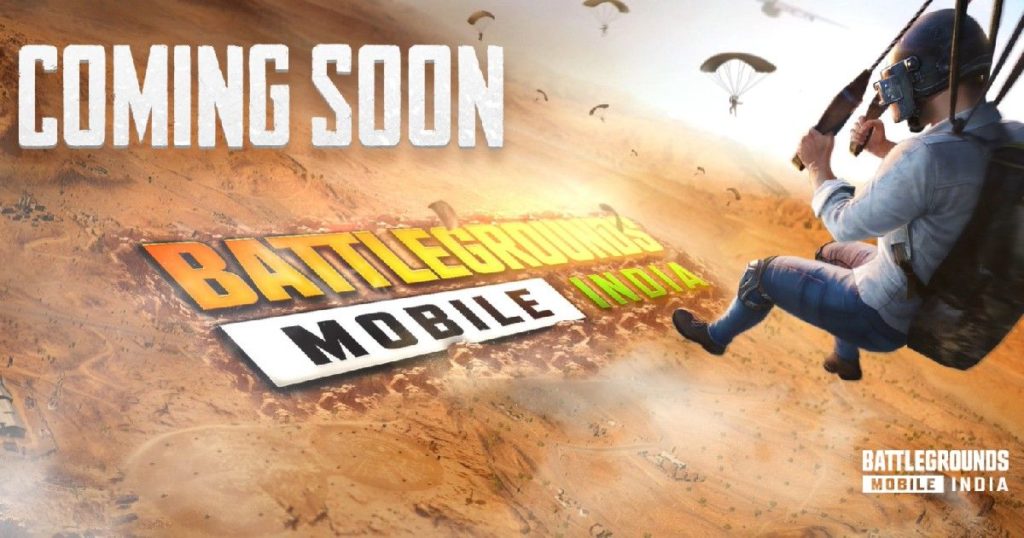 "South Korea's Krafton Inc released a teaser for a new game called Battlegrounds Mobile India specially made for the country.
Last September, the Indian government banned PUBG and 118 other Chinese apps over data security concerns. The IP holding company tried to distance itself from China-based Tencent in order to get the ban lifted.
We don't know much about the game apart from the fact that it'll be a Battle Royale game just like PUBG Mobile. The teaser suggests that the upcoming game could very much look like the banned title. Krafton said in a statement that it'll have a pre-registration period before the game officially launches in the country."
It's great to hear that India are finally going to get a game similar to PUBG Mobile without the security concerns. We wish we could review it!
Read more at The Next Web here.
Liking Casual Gaming News? Drop a comment below to help us serve you better!