AlphaBear 2 Review
Alphabear 2 is an original English word puzzle game, and the bigger, better sequel to our 2015 hit game, the original Alphabear! –Spry Fox
Alphabear 2 Links:
iOS:  https://itunes.apple.com/us/app/alphabear-2/id1352603023?mt=8
Android: https://play.google.com/store/apps/details?id=com.spryfox.alphabear2&hl=en_US
Company:  Spry Fox
Genre:  Games
Rated: 9+
Includes In-app Purchases
When it comes to casual gaming, the urge can come in many different forms.  Sometimes I'd like a good shooter, and other times I'd just want something to drown the noise out around me.  Today, I feel as though AlphaBear 2 might be the casual free game that gives me what I'm looking for out of a puzzle game!
Gameplay
The three year much anticipated sequel of AlphaBear, AlphaBear 2 starts off with clothing a bear of your choice (we just can't have naked bears!) and that bear entering a house that happens to hold a time machine that looks like a fridge!  I thought it was a fridge before it started beeping and exploding, so I guess I'm in good company with my bear!
After the dust settles, the creator of the time machine gives you the mission of making everything right.  This is done by spelling words in a manner that allows your bear to expand across the board.  There's various modes of game play, including a pretty competitive tournament mode.
Graphics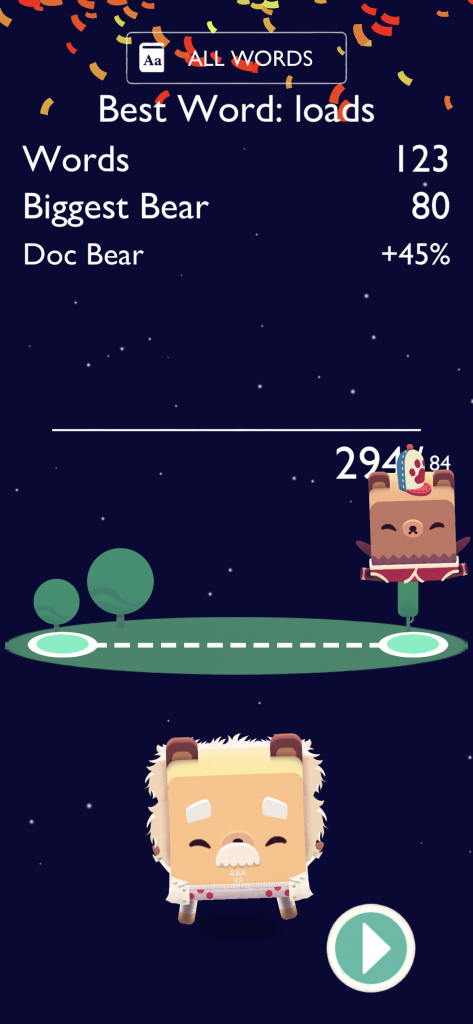 Alphabear 2 is a colorful masterpiece.  When moving from different menus, the feeling of the game is never dropped.  The best, and oddly satisfying part of AlphaBear 2 the almost limitless amount of clothes that can dress your bear up.  I'm a sucker for customizing, and now it's a digital bear that I own?  We may have found the best app online!
Music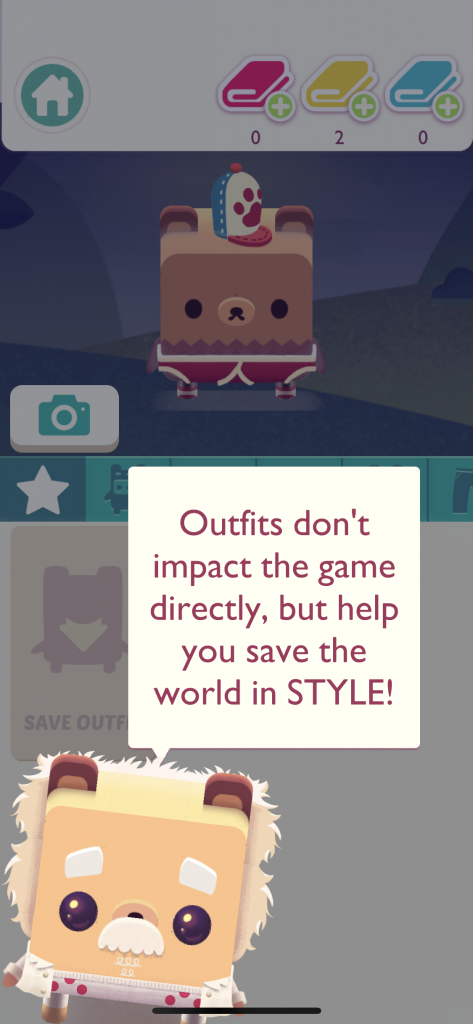 When it comes to comes to games that put restrictions and limits it's almost a necessity to have music, at the very least, decent.  The low and welcoming tones that Alphabear 2 has to offer keeps the thought juices flowing in the right direction. If you need your own music to the party, everything works perfectly as your playlist casually unwinds in the background.
Controls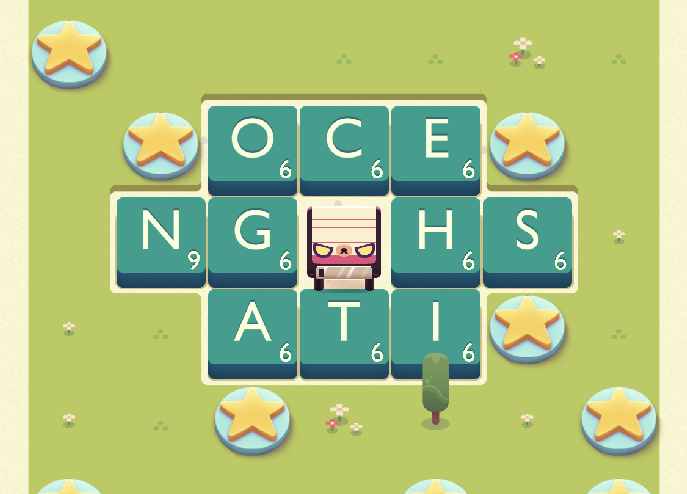 Thankfully, there's no issues with controls on AlphaBear 2.  When it comes to gaming, it's all point and click.  When you are ready to play, just start spelling and the letters will appear on the bottom of the screen.  Everything looks good?  click the green check and the board alters itself based on your decisions, adding another creative spin to the game.
This won't be that game that rages your fingers, but Alphabear 2 will more than likely expand your vocabulary and equip you with the best bear in the world!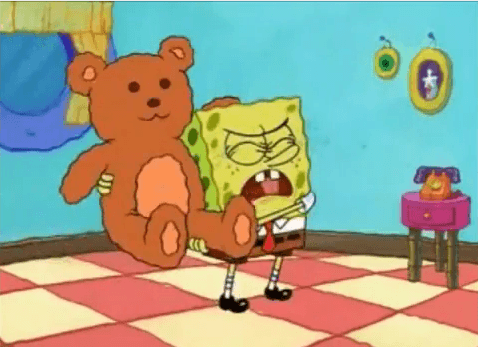 The Power of In-app Purchases
Ad Removal is always a priority for my casual needs!
So is Alphabear 2 worth paying for?  When it comes to making any in-app purchase, there should always be a plan on how you will spend your in-game currency.  For me, disabling the ads made the difference of grinding and only play two levels.  The honey maximizer isn't that bad of an idea either, but you tend to get some honey back when you complete a level.  So, if you plan on attacking Alphabear 2 with a hardcore approach, the ultimate bundle would be the best value for your money.  Otherwise, a casual game can be had with just removing the ads.  If you don't mind the ads then you can get complete enjoyment from Alphabear 2 for free!
Verdict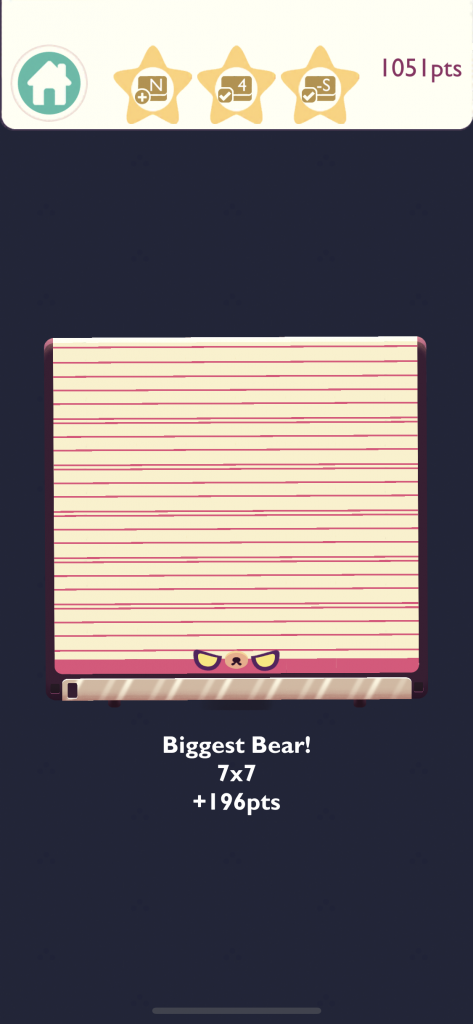 This was a pretty  great experience!  I could see myself playing Alphabear 2 often!  If you are looking for a good word game and have a normal love for teddy bears, Alphabear 2 excels past its predecessor.  I'm looking forward to the tournament mode and will continue to update this post should I find anything new!  The tournament mode and bear school seem very promising!  Now if you don't mind me, my bear received a new outfit I have to see him in!
Overall Score for Alphabear 2:  5/5
Alphabear 2 Links:
iOS:  https://itunes.apple.com/us/app/alphabear-2/id1352603023?mt=8
Android: https://play.google.com/store/apps/details?id=com.spryfox.alphabear2&hl=en_US
Company:  Spry Fox
Genre:  Games
Rated: 9+
Includes In-app Purchases