Zombie Rollerz: Pinball Heroes Review!
"Zombie Rollerz: Pinball Heroes fuses Classic Pinball and Tower Defense in an exciting sequel to the award-winning Zombie Rollerz franchise crafted especially for Apple Arcade!
KEY FEATURES
-Roguelike gameplay ensures hours upon hours of exciting, replayable content
-Fight adorkable zombies in a cartoon world
-A next-gen pinball experience combined with tower defense
-Discover and unlock hundreds of combinations of heroes and powers
-Unique Zombie Bosses change up the challenge
Select a Hero, then hop aboard your Pinball Ballista to explore a constantly changing world in this epic new game. You'll have to stay one step ahead of the zombie plague, fight through hordes of zombies, and face a unique Zombie Boss at the end of each run. The game changes every run-through, so you can play again and again to collect all of the characters, defeat all of the zombie bosses, and become a Pinball Hero!"
iOS Link: https://apps.apple.com/us/app/zombie-rollerz-pinball-heroes/id1515989703
Android Link: Not currently available
Company: Firefly Games
Genre: Tower Defense, Apple Arcade
Rated: 9+
Gameplay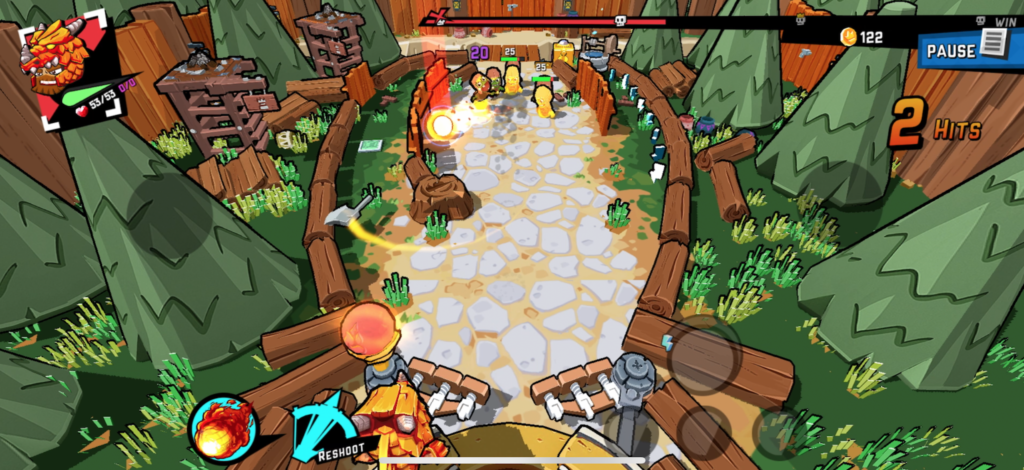 Zombie Rollerz: Pinball Heroes has gameplay I haven't seen in a mobile game for a very long time. It works similar to how an arcade pinball game would except there are zombies trying to attack your tower and you need to kill them.
To kill them, all you need to do is hit certain objects on the playing field or simply hit them yourself with your ball of fire. I thoroughly enjoyed the concept of the gameplay. The matches weren't too long and you have the option of what difficulty zombies you want to destroy. So if you're not in the mood for anything too hard, it's the perfect game!
Graphics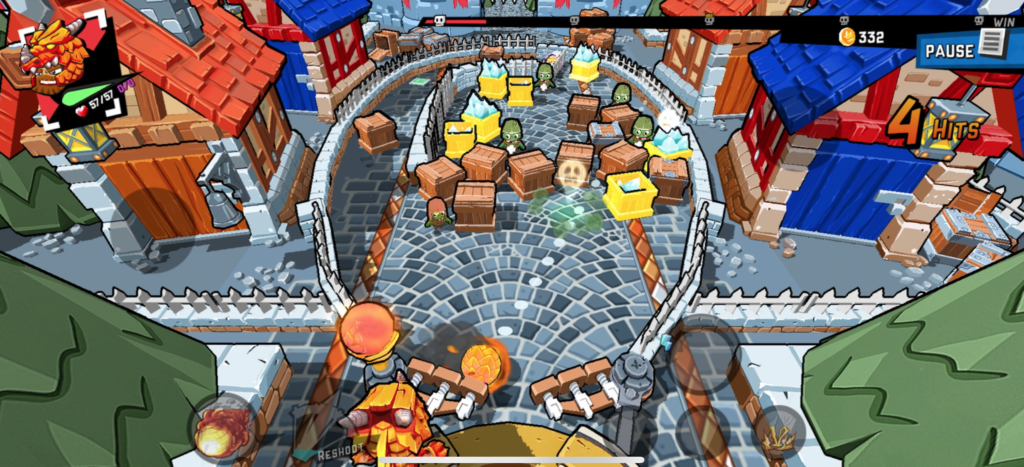 The graphics are different. The only word I can use to explain them. But different in a good way. The visuals are colorful, sharp, and easy to look at but have been designed in a way I've never seen before. I love the work that's gone into making this game look good.
Music & Sounds
The music plays a big part in the reason why this game gives me such an adrenaline rush. Not only is it a fast-paced game but the intense music puts you under even more pressure. I love it!
Controls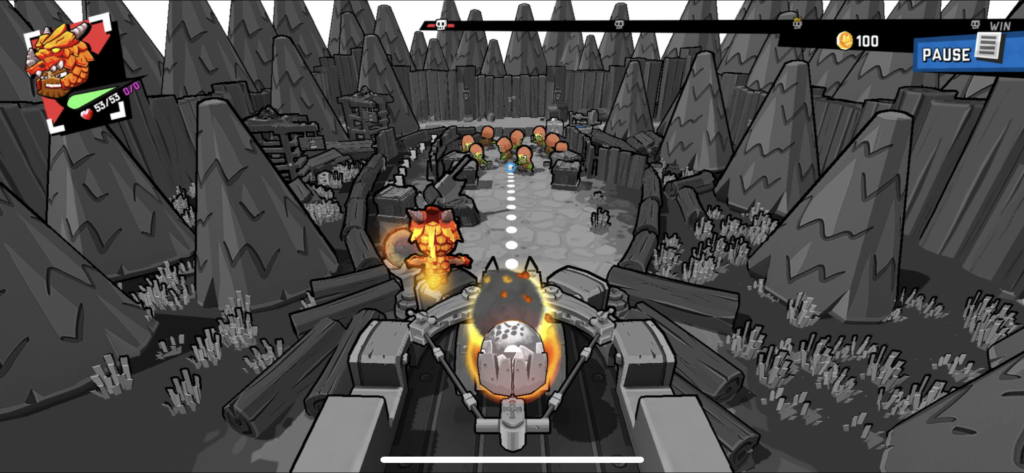 To control your pinball, drag back and aim with the target dots. If zombies are coming too close to your tower, you can use the flippers to hit them directly. Make sure to keep an eye on their whereabouts as it's very easy to lose track!
The Power of in-app Purchases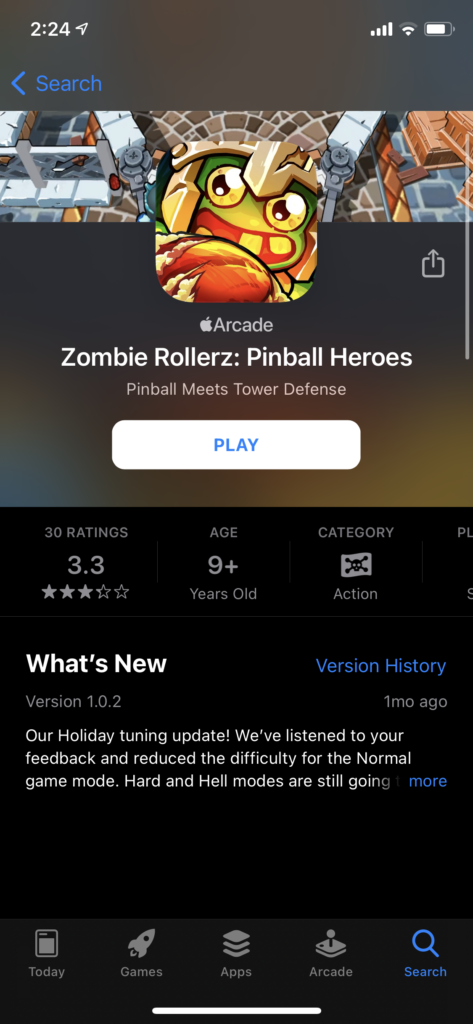 Zombie Rollerz: Pinball Heroes is included in the Apple Arcade subscription ($4.99 a month) and has no in-app purchases or ads.
The Verdict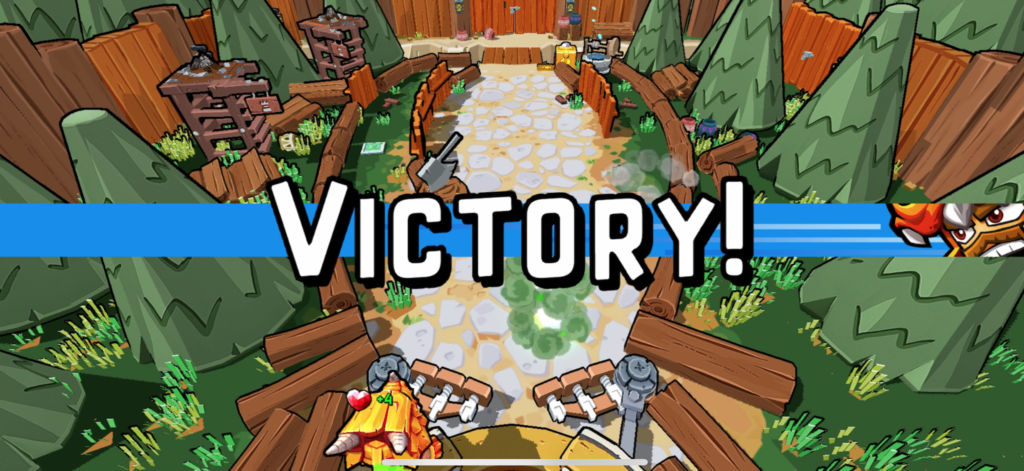 This was an absolute delight to play and I'm going to keep it on my phone without a doubt. The developers have turned a simple arcade game into a huge zombie fight and I can't get enough of it.
If you decide to download Zombie Rollerz: Pinball Heroes, let us know what you think and if you agree or disagree with the things we said. Happy gaming and stay casual!
Zombie Rollerz: Pinball Heroes Overall Rating: 5/5
iOS Link: https://apps.apple.com/us/app/zombie-rollerz-pinball-heroes/id1515989703
Android Link: Not currently available
Company: Firefly Games
Genre: Tower Defense, Apple Arcade
Rated: 9+