Word Trip Review!
"Word Trip – Fun and addicting search and connect word puzzles to train your brain!
We combined the classic word scrabble game with WordTrip, re-imagined it to give you the best entertainment, all the while challenging you to a great brain exercise.
WordTrip is the first of its kind word puzzle game stitched together with a cross-country travel theme. Connect letters to spell words, and you may discover new words to improve your vocabulary. Solve each word puzzle to travel your way around all the world. As you travel, puzzles get trickier as new countries welcome you. Up for a world tour with words?"
iOS Link: https://apps.apple.com/us/app/wordtrip-word-search-puzzles/id1214223596
Android Link: https://play.google.com/store/apps/details?id=in.playsimple.wordtrip&hl=en_GB&gl=US
Company: PlaySimple Games
Genre: Word Games
Rated: 4+
Offers in-app Purchases
Gameplay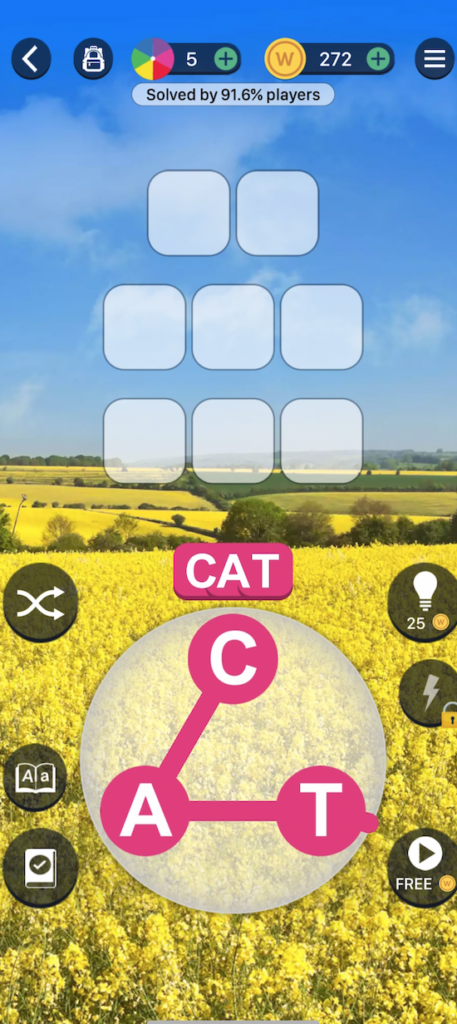 Word games are one of our favorite genres when we just want to relax at the end of the day and not have to be too strategic in our usual fighting games.
Word Trip instantly reminded me of Word Cookies, which I played almost 3 years ago and absolutely loved. The difference is that Word Cookies had a theme, however, this game makes you find words based on geographical settings.
Graphics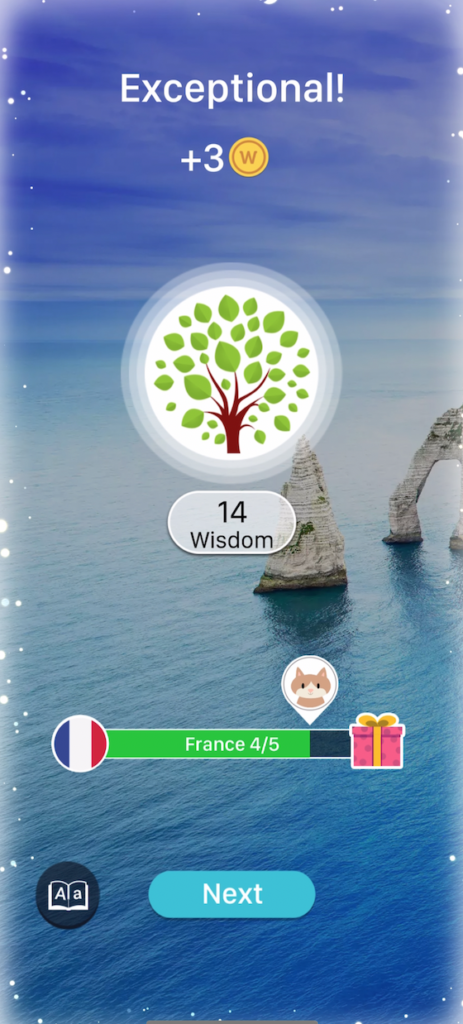 As I said above, the location changes ever so often. The first location you unlock is the United Kingdom but as for the animations, there isn't a lot to it.
Music & Sounds
The audio available in Word Trip is very relaxing, however, the female voice repeatedly saying "Good" can be a little annoying at times. However, you could play this without audio no problem.
Controls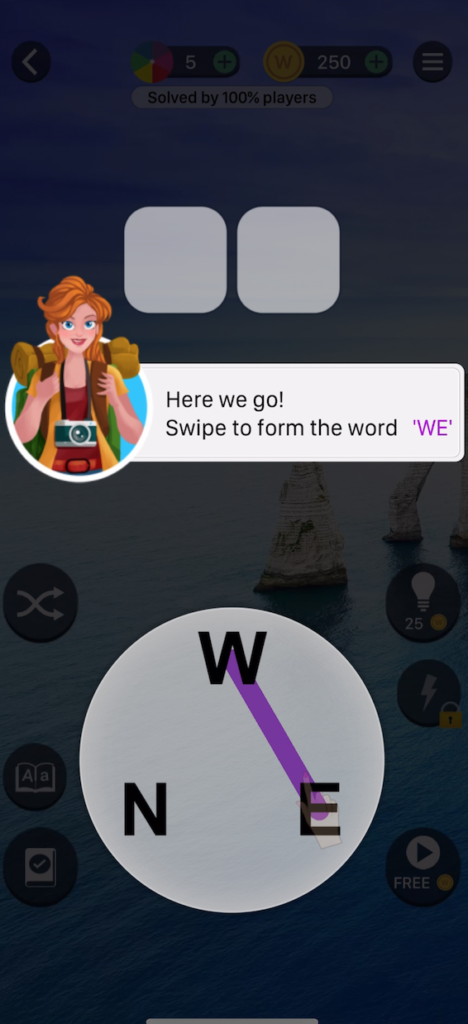 To make a word, drag your finger towards each letter. If you make a word you will be rewarded with wisdom points. The controls are very easy to follow and I don't see how anyone would have trouble with them!
The Power of in-app Purchases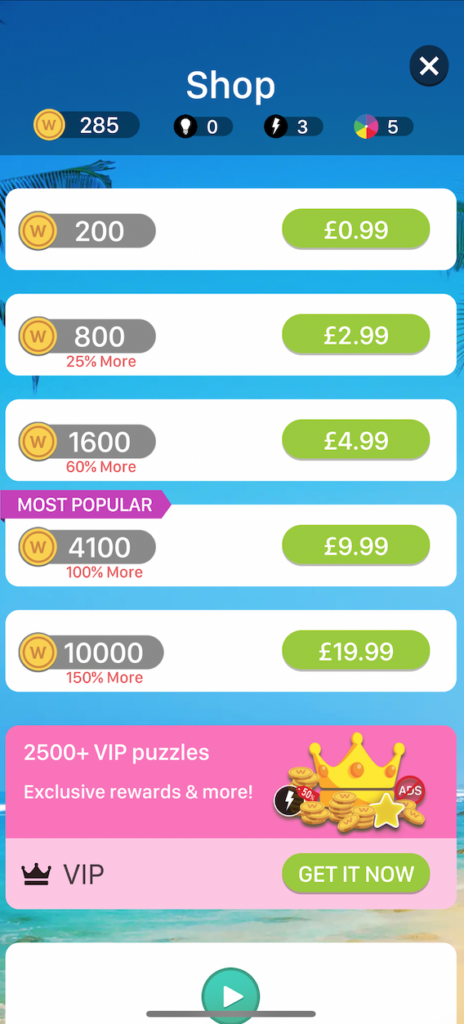 Coins
200 coins or £0.99
800 coins for £2.99
1600 coins for £4.99
4100 coins for £9.99
10000 coins for £19.99
VIP
2500+ VIP puzzles
50% off energy
ad-free
3000 coins sign up bonus
All for £4.99 per week, £11.49 per month, or £47.99 per year.
The Verdict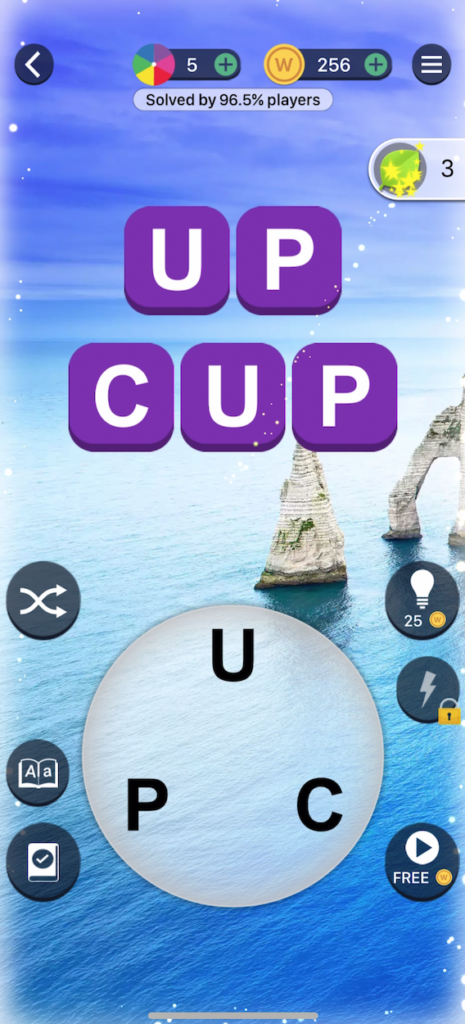 Although Word Trip has similarities to other word games on the market, I still had a lot of fun playing it. I would definitely recommend it to a friend!
If you decide to download Word Trip, let us know what you think and if you agree or disagree with the things we said. Happy gaming and stay casual!
Word Trip Overall Rating: 3/5
iOS Link: https://apps.apple.com/us/app/wordtrip-word-search-puzzles/id1214223596
Android Link: https://play.google.com/store/apps/details?id=in.playsimple.wordtrip&hl=en_GB&gl=US
Company: PlaySimple Games
Genre: Word Games
Rated: 4+
Offers in-app Purchases
About Post Author