Wizarding Mystery Review!
"Legendary wizards and witches in Wizarding Mystery.
Fantastic pets beyond imagination.
Epic wands and powerful weapons.
Stimulating Global Peak Arena.
Go Idle and AFK in Wizarding World!
Raid the Dungeons and get abundant rewards!
The Dark Lord is coming and the whole world is in peril! The Wizarding Academy need a hero to save the world! As the protagonist, you are believed to be the chosen one! Listen to the call and raid the dungeons!"
iOS Link: https://apps.apple.com/uy/app/wizarding-mystery/id1581573284
Android Link: https://play.google.com/store/apps/details?id=com.wizarding.mystery.global&hl=en_GB&gl=US
Company: Fantasy World
Genre: Idle RPG
Rated: 9+
Offers in-app Purchases
Gameplay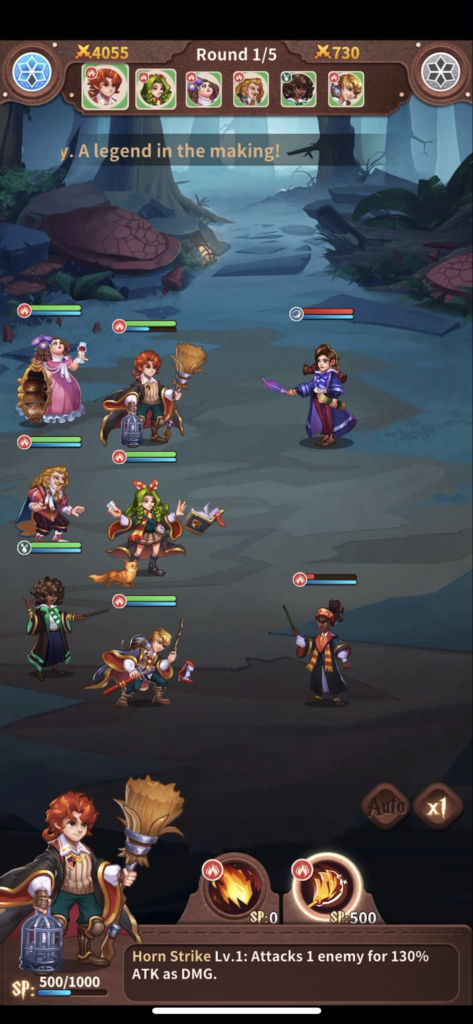 I first discovered this game when I was scrolling through Instagram one evening. It popped up as an ad and I was instantly interested due to the Harry Potter themes but I was surprised to find out it isn't actually a Harry Potter game at all.
The ad consisted of showing characters that appear in the Harry Potter series like
Sirius Black
Bellatrix Lestrange
Lord Voldemort
Arthur Weasley
However, I noticed that they called Arthur 'Aecher Weasley' and thought that was slightly odd for a game on the biggest franchise in history.
When I started playing the game, I quickly realized that this isn't a Harry Potter game at all, but a very cheap rip-off. A lot of the comments on their Instagram show angry players calling them out for stealing Harry Potter characters for their dull game. In fact, I'm not entirely sure how they haven't been sued yet but I'm sure it's coming…
The aim of the game is to collect your characters and fight against the dark lord. I found the enemies really easy to kill, so it wasn't exactly hard to play!
Graphics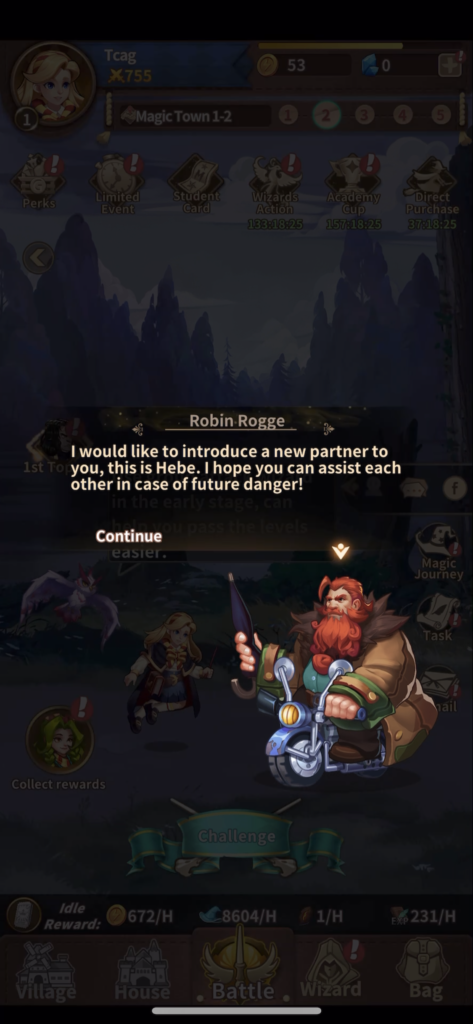 The graphics are… interesting. And obviously, by interesting I mean bad. The characters are so obviously based on the Harry Potter characters, I really don't understand how they haven't been sued yet.
A few examples:
Robin Rogge is Hagrid
Dawn French is the Fat Lady (who is literally played by Dawn French the actress in the movies)
Bart Crane Jr. is Barty Crouch Jr.
It also seems like some of the names of the characters have been put through a randomizer. They're some of the strangest names I've ever come across in a game!
Music & Sounds
The music, again, is very Harry Potter-esque but also quite generic for a fighting game. I wasn't a fan and found it quite overwhelming at times, especially with all the other audios combined!
Controls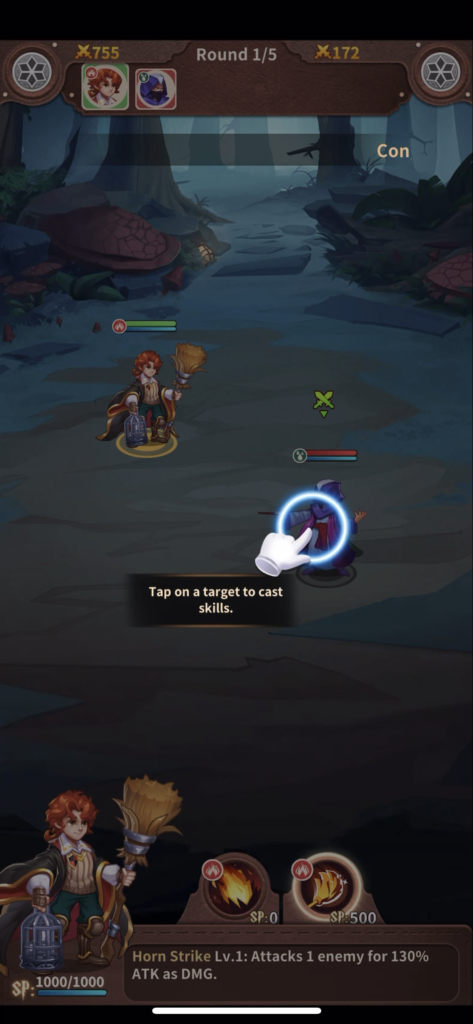 To control, tap on the characters you want in your team and then tap your enemies to fire an attack at them! It's easy to remember – maybe a little too easy!
The Power of in-app Purchases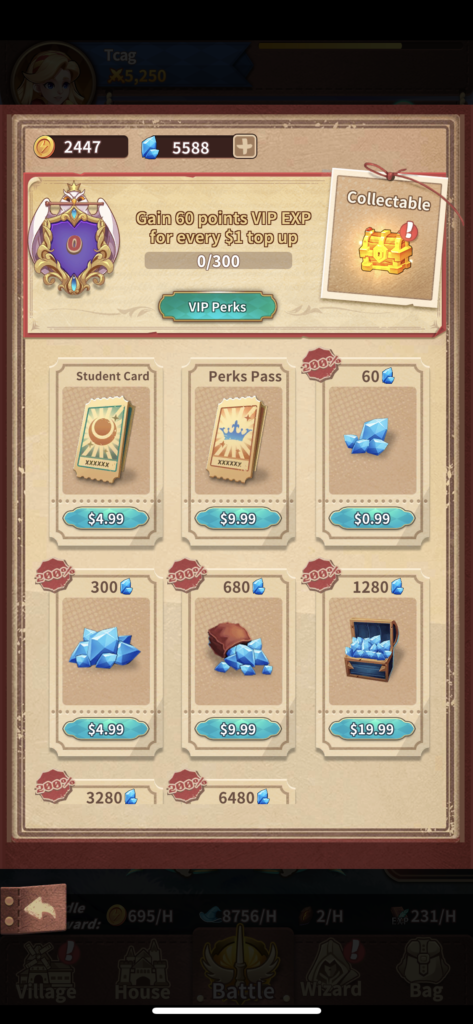 Diamonds
Diamonds are required to recruit wizards and exchange for rare items and can be obtained through various Academy activities such as the Academy Cup and top-ups.
Student Card or $4.99
Perks Pass for $9.99
60 diamonds for $0.99
300 diamonds for $4.99
680 diamonds for $9.99
1280 diamonds for $19.99
3280 diamonds for $49.99
6480 diamonds for $99.99
Gold Coins
Gold coins are required to upgrade wizards and enhance gear, which can be obtained by completing activities such as hanging up the main stage, daily tasks, Phantom Castle and Magic Chambers.
The Verdict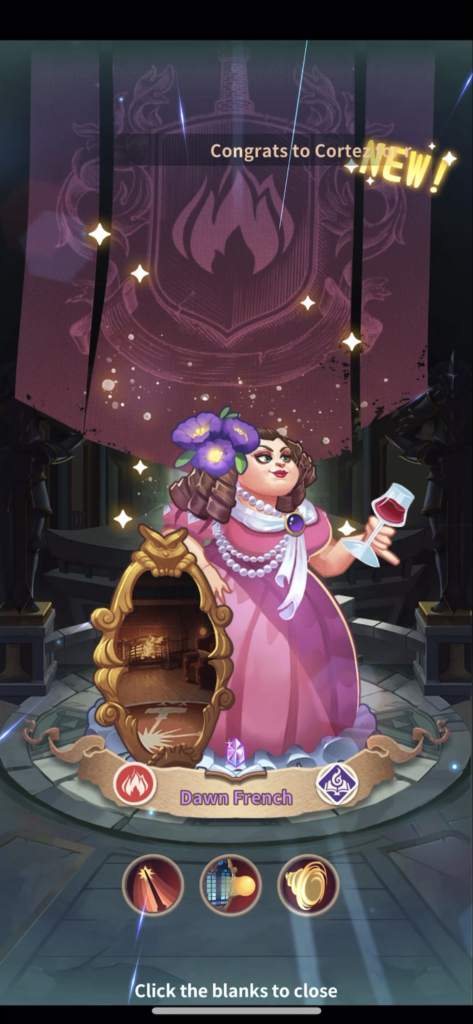 Wizarding Mystery isn't a good game at all. Not only is it borderline illegal but the gameplay is just lacking any substance to it. I won't be keeping this on my phone!
If you decide to download Wizarding Mystery, let us know what you think and if you agree or disagree with any of the things we said. Happy gaming and stay casual!
Wizarding Mystery Overall Rating: 1/5
iOS Link: https://apps.apple.com/uy/app/wizarding-mystery/id1581573284
Android Link: https://play.google.com/store/apps/details?id=com.wizarding.mystery.global&hl=en_GB&gl=US
Company: Fantasy World
Genre: Idle RPG
Rated: 9+
Offers in-app Purchases
About Post Author