Welcome to Primrose Lake Review!
"What happens when Northern Exposure meets Twin Peaks?
You're about to find out!
"Welcome to Primrose Lake" is a brand-new time management game unlike any other!
An idyllic town nestled in the Rocky Mountains, Primrose Lake is not as quaint as it seems. When Jenny Carlyle hitches a ride from a total stranger, she quickly realizes something is seriously wrong. No cell reception. No internet. Nothing to do but bide her time and try to stay out of trouble. It isn't easy to do. In Primrose Lake, trouble has a way of catching up to you.
Experience a new Time Management mystery where everyone has a secret, and there's no place to hide from the past.
Get to know Jenny and all the odd and troubling characters inhabiting Primrose Lake. Can you uncover their hidden secrets and get to the bottom of a centuries-old mystery?
Each environment stars its own character with new kinds of time management fun! Keep locals stocked with supplies at the General Store, and please every picky girl and guy at Adventure Island Rentals. Talk about a breath of fresh A.I.R.! Dash through the Diner in a pie-making frenzy. Enjoy lots of lattes at the Cafe. Just when you think you've seen it all, it's time to delve into the dark corners the local lore at the Historical Society and Bookstore.
But it's not only keeping track of time! The mystery is interwoven throughout the game with 20 vignettes bound to intrigue. Stay sharp, or you might miss the clues scattered throughout the game. Are you ready for this time management mystery challenge?"
Welcome to Primrose Lake Links:
iOS Link: https://apps.apple.com/au/app/welcome-to-primrose-lake/id1460115424
Android Link: https://play.google.com/store/apps/details?id=com.gamehouse.prl1&hl=en_US
Company: GameHouse
Genre: Adventure, Time Management
Rated: 9+
Offers in-app Purchases
Gameplay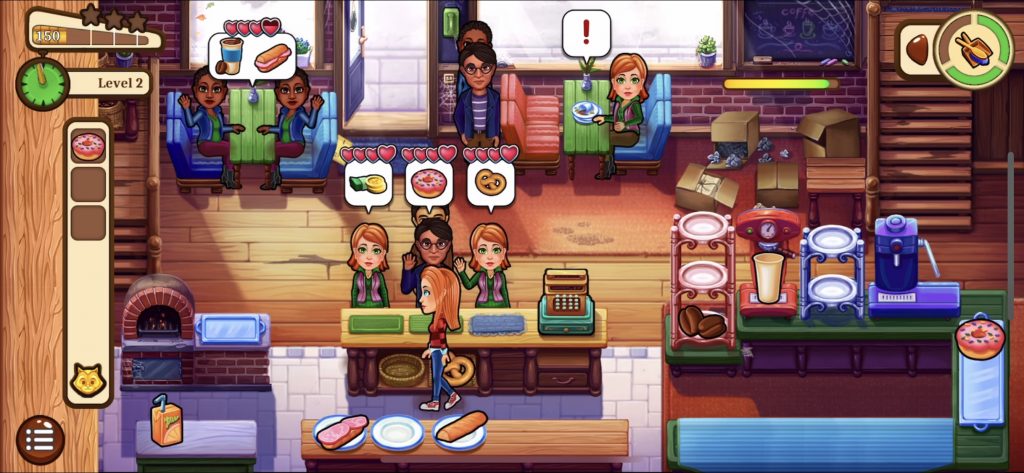 The story of Welcome to Primrose Lake is about two girls meeting each other by chance – one driving home (Jessica) and the other in a wedding dress (Jenny). Jenny gets a ride from Jessica, ending up in Primrose but not everything is as it seems. They look the exact same and have the same surname… How weird! They go to a café and Jenny runs it for Jessica as she takes a nap. The level starts with customers coming in the café and it's your job, as Jenny, to serve them within good time.  The story then progresses as you complete each level.
I enjoyed the gameplay, even though it reminds me of Cooking Craze. That being said, I love that it has a story attached to it.
Graphics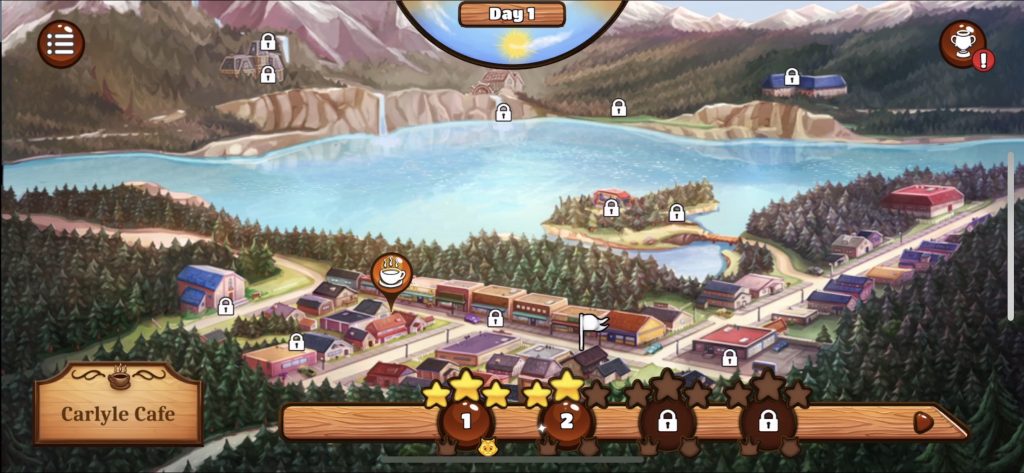 The graphics are pretty standard, nothing to be impressed about. The characters are designed in a way that even if they're talking to each other, they're both looking forward but I like it. They only move slightly if they're speaking but there really isn't much movement to the characters apart from walking around. Despite this, Welcome to Primrose Lake has a lot of hidden details in each scene.
Music & Sounds
The music featured in Welcome to Primrose Lake is the standard adventure game music. With soft guitars playing while you're trying to get to the next level. As for the sounds, they're definitely at a minimal – the characters don't physically speak, however, there are sounds when you take a customers order and when you take their money.
Controls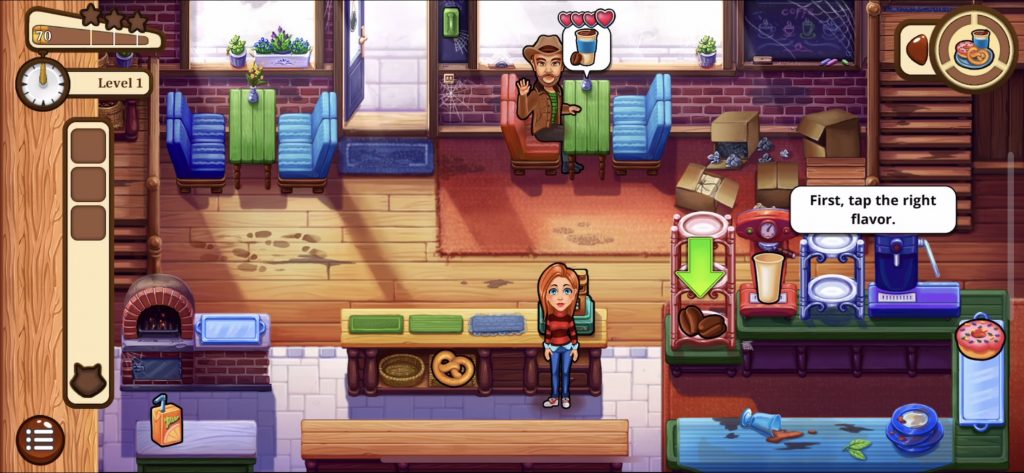 I found the controls to be super easy as the gameplay is pretty basic anyway. When a customer takes your order, they will show it in a speech bubble above their head. You need to tap on the correct item they ordered and then tap them to give it to them. The same goes for when they want to pay, you just tap on the cash register.
The Power of in-app Purchases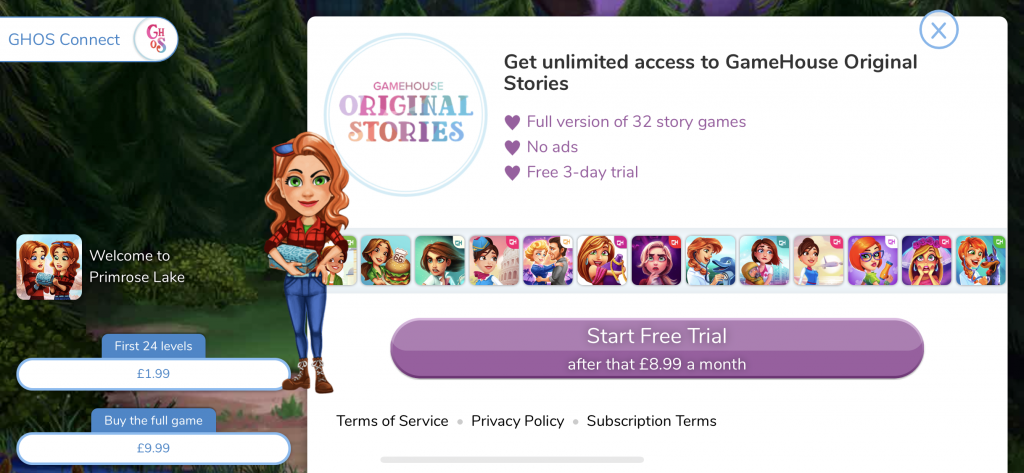 There's no form of currency you can purchase from Welcome to Primrose Lake, however, you can buy levels, the full game or a monthly subscription.
Levels
First 24 levels for £1.99
Buy the full game for £9.99
Subscription 
Get unlimited access to GameHouse Original Stories. The full version of 32 story games, no ads, and free 3-day trial for £8.99 a month.
Personally, I think it's a good deal that you get al 32 stories for only £8.99 a month – if it was only for Welcome to Primrose Lake, I wouldn't agree.
The Verdict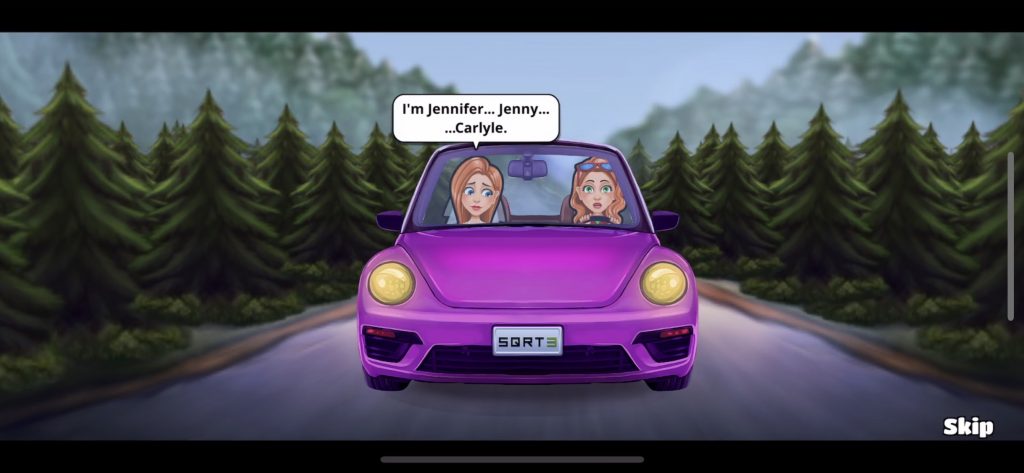 Although there isn't anything unique about the actual gameplay, I did enjoy Welcome to Primrose Lake. The story is a little weird, but it definitely kept me hooked to find out what happens next. Again, I think the in-app purchases are really worth the money as you can buy all 32 GameHouse stories. It was definitely weird to not see a long list of virtual currencies you can purchase.
If you decide to download Welcome to Primrose Lake, let us know what you think and if you agree or disagree with any of the things we said. Happy gaming and stay casual!
Welcome to Primrose Lake Overall Rating: 3/5
iOS Link: https://apps.apple.com/au/app/welcome-to-primrose-lake/id1460115424
Android Link: https://play.google.com/store/apps/details?id=com.gamehouse.prl1&hl=en_US
Company: GameHouse
Genre: Adventure
Rated: 9+
Offers in-app Purchases
About Post Author