Weapon Cloner Review!
"Looking for an epic RPG game? Get ready for this super fun monster-slaying game. Weapon Cloner is here to satisfy all fantasy role-playing fans.
The horde is attacking your lands, as a hero, you must protect your village and clash with your enemies. Clone your weapons to kill thousands of Monsters and unique Bosses! There are various enemies like Goblins to Giants, Trolls to Cyclopses. Increase the number of your weapons and multiply hundreds of them to crush your target.
There are amazing weapons to unlock. Pick the best weapons that fit your play style and create new fighting strategies. There will be giants with different powers, but no worries! You can freeze any monsters with Freezing Spear, curse them with Poison Bombs, or burn them with Fire Metal Spear!"
iOS Link: https://apps.apple.com/us/app/weapon-cloner/id1556833469
Android Link: Not currently available
Company: Rollic Games
Genre: Simulation
Rated: 9+
Gameplay
It was hard to know what to expect when I initially discovered Weapon Cloner on the app store but the gameplay is actually a lot simpler than I thought.
At the bottom of the screen there's a bar full of weapons, simply tap to stop the lever and pick one. Once the weapon has been chosen, you have to drag your finger in order to clone your weapons. The more weapons you have, the harder it's going to hit your enemy.
Graphics
The graphics are on the basic side of the spectrum. I feel as if proper backgrounds are missing as most of the time it was just a few trees and some snow. I think a whole town or at least an arena would've been a good idea for making the game look more interesting visually.
Music & Sounds
The audio is very Viking-esque which is exactly what you'd expect. I'm just glad the game has audio as I was convinced it would be mute.
Controls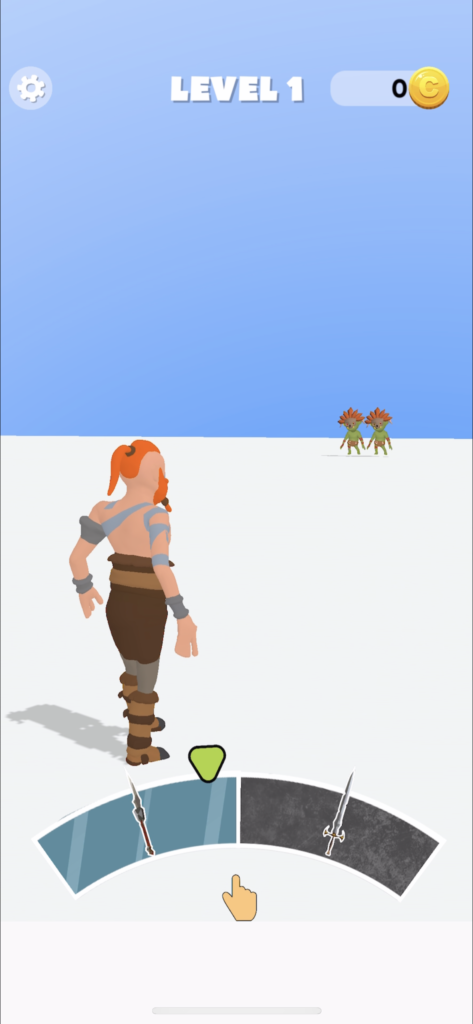 Tap the lever to stop it on the weapon you like, then drag your finger to multiply the weapons. The controls are very simple to follow luckily.
The Power of in-app Purchases
Weapon Cloner doesn't offer any kind of in-app purchases which is a shame considering the number of ads that pop up at every opportunity.
On top of this, there's a shop where you can purchase skins and weapons, however, you can only get them by collecting coins throughout the game. It would've been a good idea for Rollic Games to charge real money for some of the skins and weapons.
The Verdict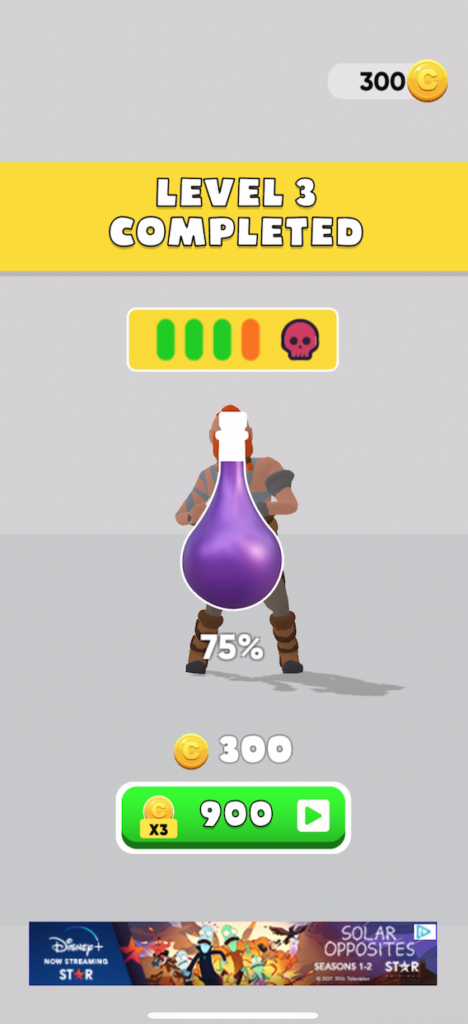 Although the idea of Weapon Cloner is fun, I just wish there was more to it. The levels became repetitive very easily and I can't imagine someone playing this game for more than 10 minutes without getting bored.
If you decide to download Weapon Cloner, let us know what you think and if you agree or disagree with any of the things we said. Happy gaming and stay casual!
Weapon Cloner Overall Rating: 2/5
iOS Link: https://apps.apple.com/us/app/weapon-cloner/id1556833469
Android Link: Not currently available
Company: Rollic Games
Genre: Simulation
Rated: 9+
About Post Author