Time Guardians: Hidden Mystery
"CAPTIVATING HIDDEN OBJECT ADVENTURE GAME 
Embark on an epic story-driven hidden object game, set in the stunning beauty of London during Victorian times. Find hidden clues in mysterious locations, solve exciting puzzles, and clear up the most audacious theft in the history of mankind in this thrilling hidden object game!
An unknown force has stolen the Time Machine from its protectors – The Order of Time Guardians. Your journey begins as an elite agent of the Order, with what seems like a straightforward task – uncover the hidden force behind the theft of the Time Machine. But little did you imagine that history itself could be turned upside down in your quest for justice. The Egyptian pyramids, the Roman Colosseum, and other historic locations appear out of nowhere. King Richard, Michelangelo, and many other historic characters start to roam the streets of London. With a cast of interesting characters, you will discover and experience a fabulous tale unlike any other. The Order of Time Guardians takes you inside an enchanting, mysterious world, filled with hidden object scenes for you to explore. Can you overcome the obstacles, and solve the sophisticated puzzles and minigames, to discover the secret? Join The Order of Time Guardians and find out!"
Company: Nordcurrent UAB
Genre: Hidden Object Game
Rated: 4+
Offers in-app Purchases
Gameplay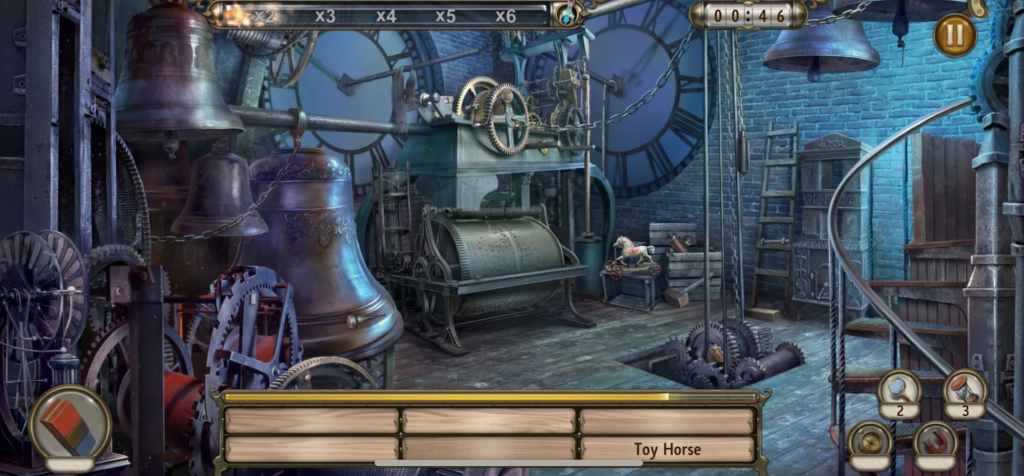 Time Guardians is another hidden object game that I wanted to review. As I love casual games that test my memory, I thought this would be a great option. Time Guardians, like the vast majority of hidden object games, is set long ago and includes someone's death.
Above all, I'm not fussy when it comes to the actual storyline as I don't personally follow along anyway – I'm there to train my brain into remembering where objects are in a scene.
Graphics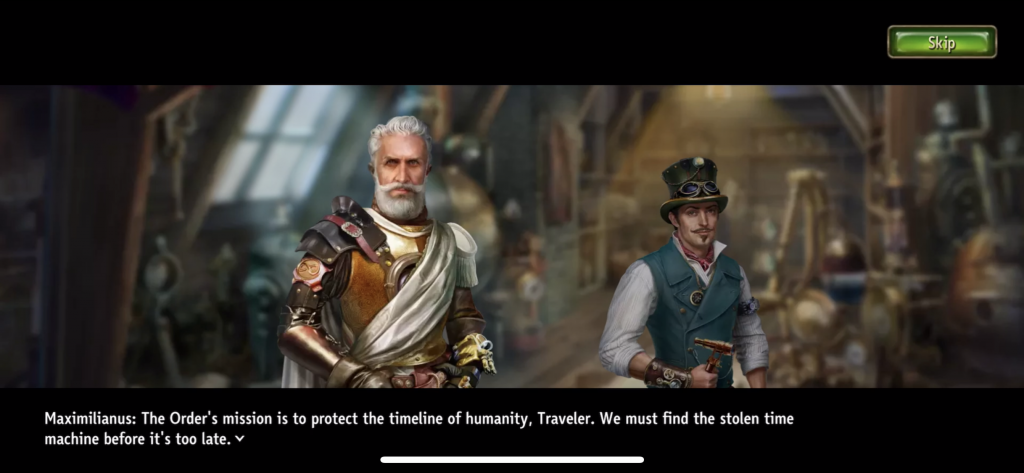 Although hidden object games have different developers, they all seem to have similar old, brown-toned graphics and characters set in the 1800s. I like this style personally as it adds a more mysterious feel to it, and as this is supposed to be a mystery game, it works perfectly. However, there is definitely room for improvement.
Music & Sounds
The music in Time Guardians is very dark and mysterious and it fits in perfectly with the gameplay. It's not something I wanted to turn off either as I think having no sound would ruin the whole vibe they're trying to give off.
The sounds are a little different and can be a bit too loud at times, like when you complete a level or when you find an object.
Controls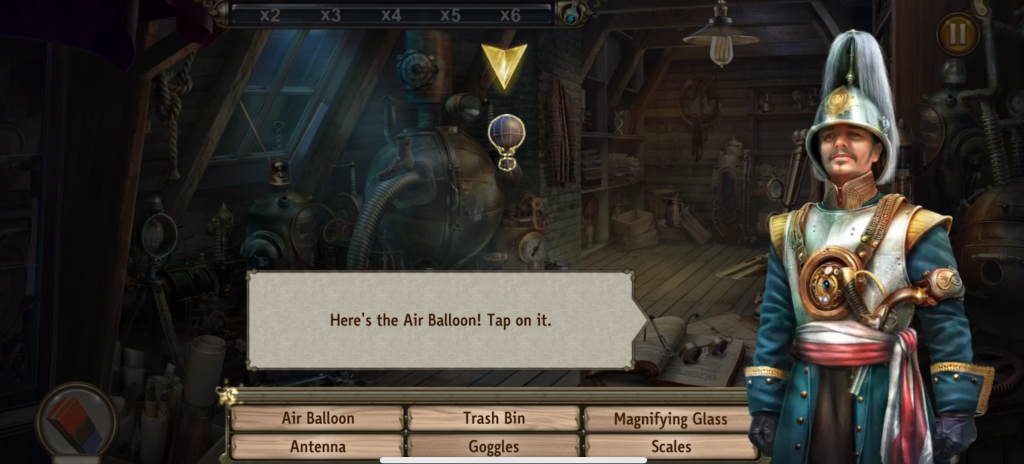 I won't bore you with the controls as they're the same as always, but in short, you need to tap an object when you find it. If you need a power-up, they are available on the bottom right-hand side of the screen.
The Power of in-app Purchases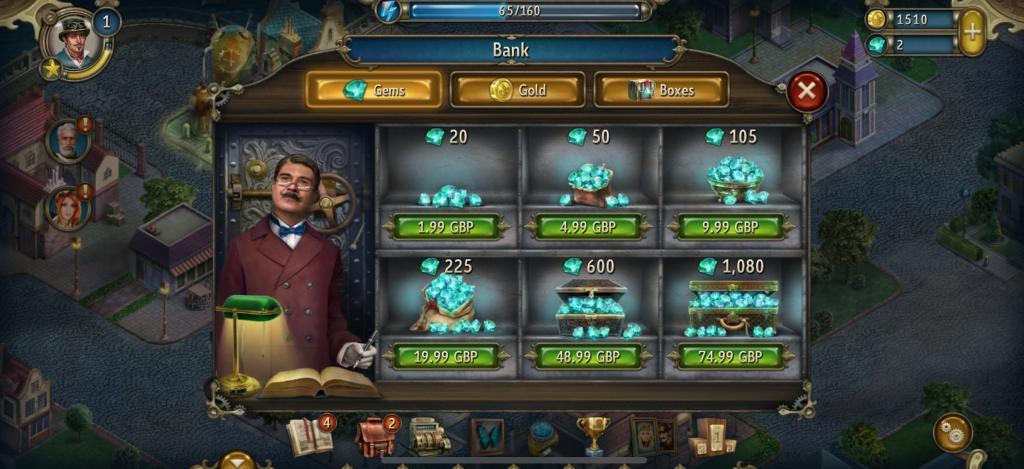 You can purchase gems and gold from the store to purchase power-ups. In addition, you can collect boxes.
Gems
20 gems for £1.99
50 gems for £4.99
105 gems for £9.99
225 gems for £19.99
600 gems for £48.99
1,080 gems for £74.99
Gold
2,200 gold for £1.99
5,700 gold for £4.99
12,000 gold for £9.99
26,000 gold for £19.99
70,000 gold for £48.99
120,000 gold for £74.99
Boxes
1 mystery box for £1.99
3 mystery boxes for £4.99
5 mystery boxes for £9.99
10 mystery boxes for £19.99
25 mystery boxes for £48.99
40 mystery boxes for £74.99
The Verdict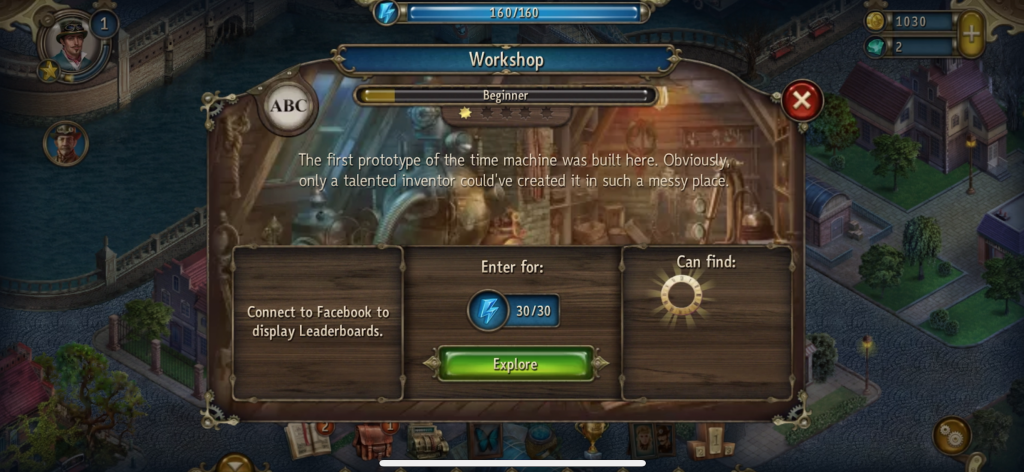 In conclusion, Time Guardians is actually a really addicting game, and I could see myself playing it for hours. However, it's not much different from any other hidden object game I've played before. My personal favorite is Murder in the Alps so I will continue to play that instead but this isn't a terrible game at all.
If you decide to download Time Guardians: Hidden Mystery, let us know what you think and if you agree or disagree with any of the things we said. Happy gaming and stay casual!
Time Guardians: Hidden Mystery Overall Rating: 3/5
iOS Link: https://apps.apple.com/nz/app/time-guardians-hidden-mystery/id1106780721
Android Link: https://play.google.com/store/apps/details?id=com.nordcurrent.time&hl=en
Company: Nordcurrent UAB
Genre: Hidden Object Game
Rated: 4+
Offers in-app Purchases
About Post Author