The 7 Weirdest Games we Found on the App Store Part 2
We're back with more weird games! If you haven't seen our first weird games series, click here. We found some interesting gems, but this time, it gets a little stranger. Check them out if you're ready for something different on the app store…
1. Weird Aquarium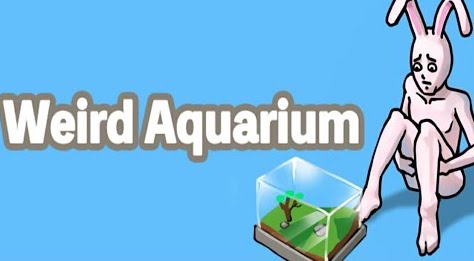 "Relaxing and uncomplicated! A game in which you put unusual creatures in an aquarium and raise them. From cute animals to monsters. In Weird Aquarium, players can collect dozens of bizarre creatures. You might even be able to get new characters by making your Aquarium beautiful! The creatures are in 3D and have a wide range of actions, making them endlessly fun to look at. Incredibly easy to play! You can be as hands-off as you like!" – Ryota Kikuchi
Weird Aquarium had me saying "What the hell?" from the moment I opened the game. When you first enter the game you discover a tree trunk with a face and you decide to keep it to grow. While growing it, you need to look for other weird creatures in your room to keep. Feed them, and decorate the aquarium to attract more weird creatures.
Rating: 2/5
2. Fun Race 3D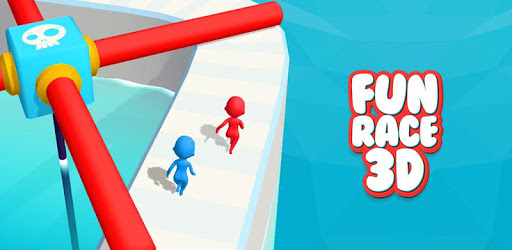 "From folks who brought you Run Race 3D. Experience full parkour experience with hundreds of unique levels. Race with others, achieve levels, unlock new characters. Every level brings a new unique fun experience. Very easy to play. Hold to run, release to stop. Do you have what it takes to reach to end?" – Good Job Games
Fun Race 3D falls in the same category with the games on my "What's Happened to the App Store's Top Free Games?" article. They're cheaply made, and a fast way for these developers to make cash. Fun Race 3D consists of you playing as a red person who needs to get through obstacles to the end of the race before the opposing player does. You can change the skins on your player, but it doesn't make that much of a big difference as it's not an online game.
Rating: 3/5
3. Sandwich!
"In this new, delicious puzzle game it's your job to combine bread with lettuce, tomato, salmon, cheese, onion, and many more toppings. Unlock more ingredients as you go along and the levels get harder! Are you a true sandwich master? Full of tricky levels, this game is set to eradicate your boredom. Oddly satisfying and deliciously entertaining! How high can you stack your sandwich? Ready, set, go! Make delicious sandwiches by folding toppings on top of each other, and serve it on a platter to eat!" – Popcore GmbH
Sandwich! is a very simple game where the aim is to make the sandwich perfectly, fitting all the fillings in before closing the sandwich. I found it to be very easy and didn't start to mess up the sandwich until I was on level 13. If you want something that's easy to play, Sandwich! is a good shout, however, it's not challenging at all.
Rating: 2/5
4. Plumber Crack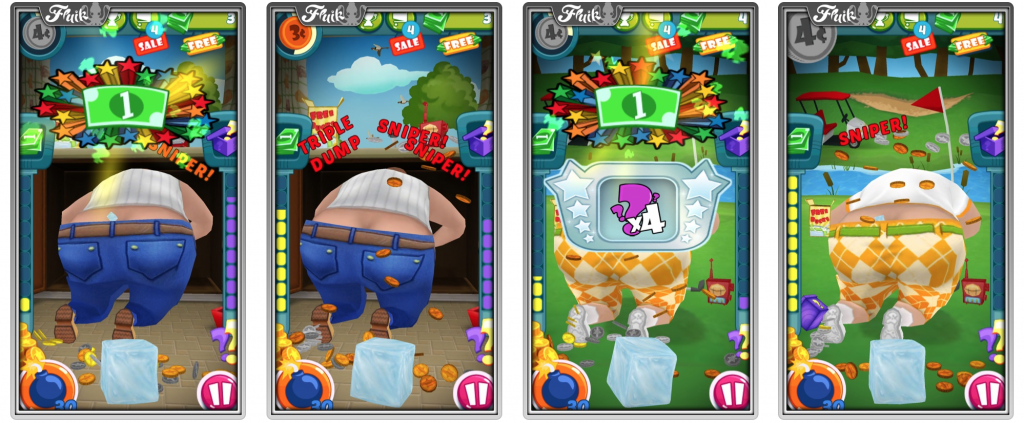 "Throw stuff at the traditional Plumber Crack under the kitchen sink. Or, go for the second most popular crack sighting: the IT Technician under your office desk. Plus we're adding new scenes all the time for you to hone your "crack" throwing skills. Everybody's been there: you try to look away, but you can't stop staring! And now, more than ever, you just want to drop something in there and see what happens…whether it's an Ice Cube, Peanut, Quarter or Bouncy Ball (to name a few)." – Fluik
Plumber Crack is definitely one of the weirder games on this list. The aim of the game is to throw items at a plumber and they need to land in his, ahem, crack. The graphics are very old school, so my guess is that this game has been on the app store a while.
Rating: 3/5
5. Blobfish Evolution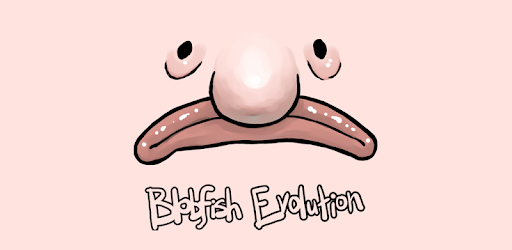 "This Blobfish — our Blobfish — was MUTATED. At first, he absorbed his brother Blobfish out of love; he wanted to be close to his friends forever. But as he began to MUTATE and EVOLVE… Well, everything changed. How will our Blobfish's strange journey end? Will he succumb to an insatiable hunger? Or will he overcome temptation and transcend this world? It is a story of identity, And as we all grow and change, Just like Blobfish, We can learn from his follies, We can be inspired by his triumphs, We can EVOLVE towards good or evil! There is only one way to know what happens to Blobfish…" – Upstart Illustration LLC
Blobfish Evolution's gameplay consists of you being a blobfish and eating all of the other blobfish in order to evolve. To spawn blobfish, you can either wait, watch an ad, like them on Facebook, or follow them on Twitter. There are no in-app purchases in this game and it's free to download!
Rating: 1/5
6. Steppy Pants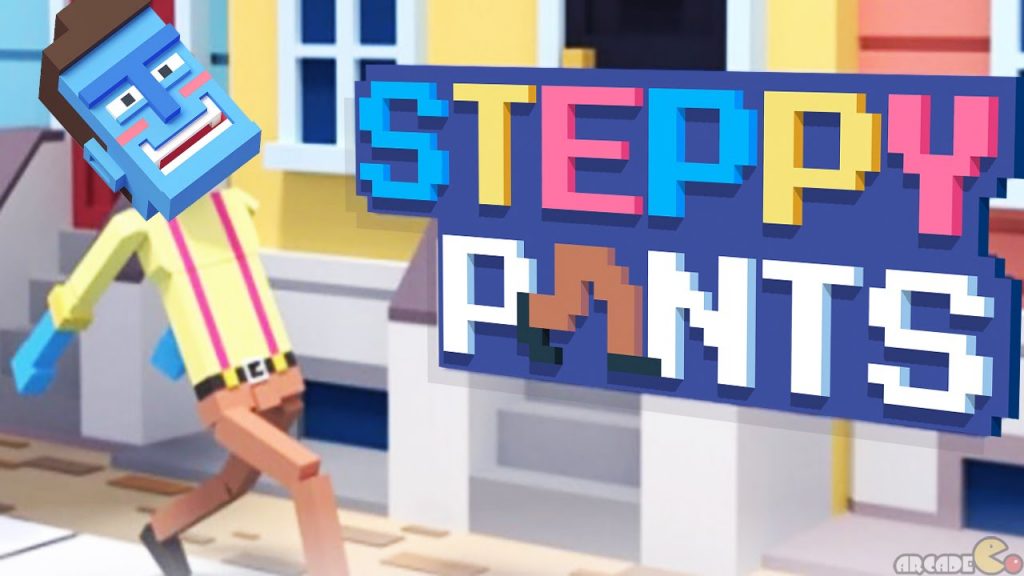 "Steppy Pants, the most realistic walking simulator you'll play this year!
Keep your cool when faced with bone-breaking odds, like reckless drivers, explosive pavement, and an almost helpless attraction to sidewalk cracks.
Stride wide and walk tall as you face a multitude of challenges, from leaping over lava to frantically tapping to reach the finish line first. You'll remember just how much fun you can have walked down the street.​
Remember: Don't step on the cracks or you'll fall and break your back!" – Super Entertainment
Steppy Pants isn't exactly what I expected, and I didn't think it would be as difficult as it was. With really flimsy legs, you need to tap to make your character walk and you'll die if you step on the cracks.
Rating: 4/5
7. Kitty Powers' Matchmaker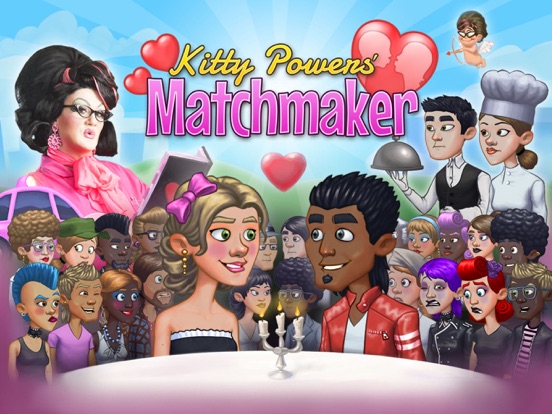 "How good a judge of character are YOU?
Need to 'up' your dating game?
Test your love matching skills by running your own virtual Matchmaking Agency with 'help' from drag queen diva Kitty Powers!" – Magic Notion
With the help of the love-o-tron 3000, you need to help your speed dating client found matches based on their looks and personality. Kitty Powers' is definitely one of the more addicting games on the list as I couldn't get myself to stop!
Rating: 3/5
About Post Author