TEPPEN Review!
"There's only one way to Rise to the Top – playing TEPPEN!
TEPPEN is the Ultimate Card Battle game where units you command operate in real-time, featuring dynamic action with over-the-top attacks blowing up your screen.
With astonishing graphics and a cutting-edge battle system, TEPPEN is the card game to end all other card games!
Command popular Heroes (characters) from Monster Hunter, Devil May Cry, Street Fighter, Resident Evil, and other series in All-Star action from Capcom's finest!"
iOS Link: https://apps.apple.com/gb/app/teppen/id1460764653
Android Link: https://play.google.com/store/apps/details?id=jp.gungho.teppen&hl=en_GB
Company: GungHo Online Entertainment
Genre: Card Battle
Rated: 9+
Offers in-app Purchases
Gameplay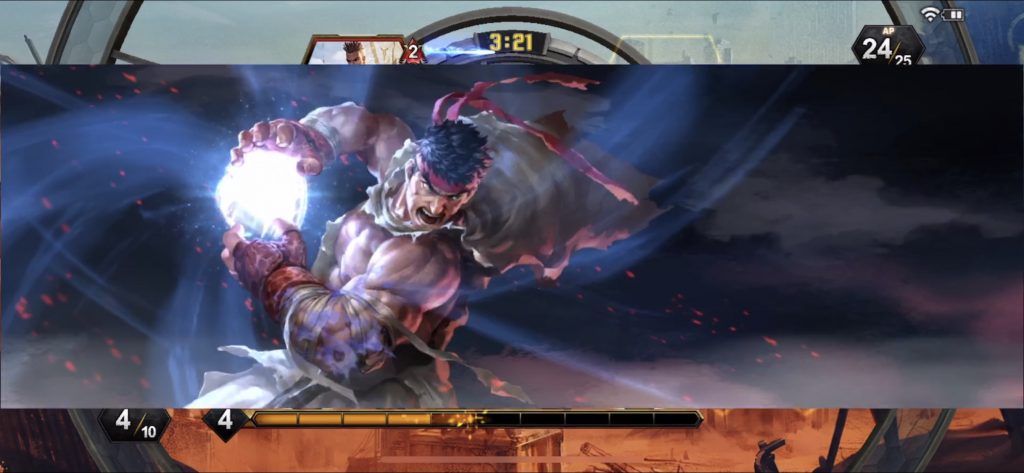 As you may or may not know, we're big fans of card battle games over here at The Casual App Gamer. From Hearthstone to Rival: Crimson X Chaos, we love them.
Starting off the game, you're told the beginning of the story and are introduced to Ryu. Ryu is a born fighter on a mission to hone his talent by fighting the very best. On his travels, he experiences a storm where a dragon tries to attack him so, you guessed it, it's time to battle.
Playing as Rye, you're given 5 minutes to get the enemy's life to 0 to win. To do this, you need to strategically place cards on your board that will out rule the enemy's attack. On top of this, there is a special attack called hero arts that you can use – this automatically destroys the enemy's card you drag it to.
I really enjoyed the gameplay for TEPPEN and found the tutorial easy to follow, however, there were a lot of rules.
Graphics
The graphics are something GungHo Online Entertainment takes pride in and advertises brilliantly on the app store and it made me so excited to give TEPPEN a try. As expected, I was very impressed with the graphics, not only are they detailed, but everything looks so smooth and moves brilliantly. As an addition, the art on the cards also looks amazing, not to mention when the cards are brought to life.
Music & Sounds
The music and sounds definitely add to the gameplay with the intense theme while you're in a battle and yourself and the enemy shouting disgust at each other. I feel as if the sounds are in line with the theme and genre of the game and don't become annoying at any point. There's nothing worse than an app game with annoying music but sometimes the gameplay is so good you just turn the sound off!
The only thing I would say that's annoying is the fact after every battle Ryu says "I will keep on fighting. I know the answer lies ahead" and it just becomes repetitive.
Controls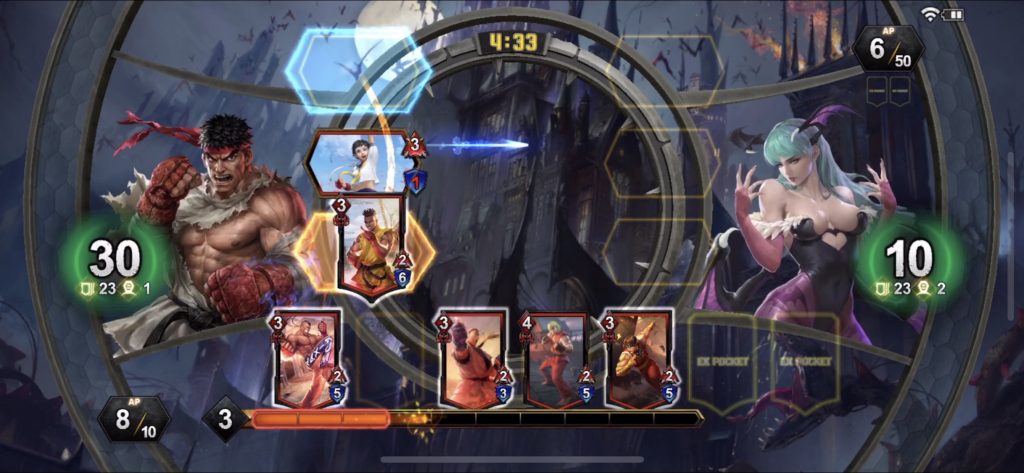 As for the controls, I found them pretty easy to get used to. This is a card game, so the controls are never complicated. All you need to do in TEPPEN is drag your card onto the gaming board to make your attack. That's it – it doesn't get much simpler than that.
The Power of in-app Purchases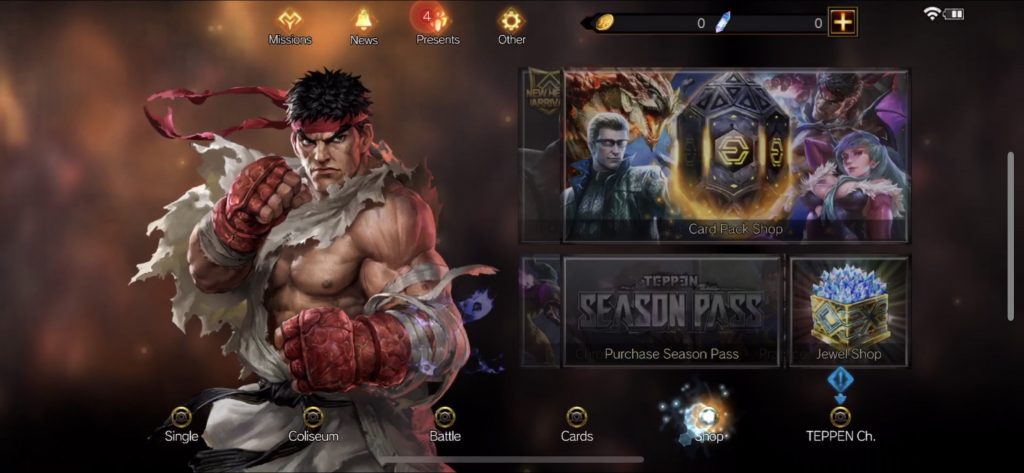 Jewels
120 jewels for £0.99
1500 jewels for £4.99 (special offer)
720 jewels for £5.99
1500 jewels for £10.99
3000 jewels for £20.49
6000 jewels for £38.99
12500 jewels for £74.99
Season Pass
Purchase Season 1 pass for 980 jewels per season.
Jewels are the main currency in this game, and with them, you can purchase cards and a season pass. I'd say TEPPEN are quite fair when it comes to in-app purchases and aren't just money grabbing.
The Verdict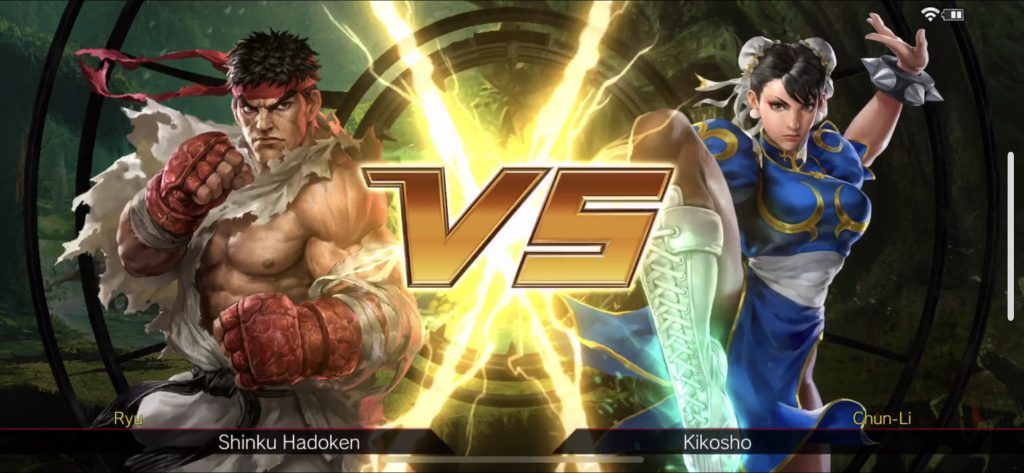 TEPPEN is a great game, and I really don't have much to say that's negative. I feel as if there needs to be a bigger deck option like in Hearthstone, but it's not a massive deal. There were high hopes for the gameplay and I was very pleased with the outcome – it's interesting, visually pleasing and fun to play. I would really recommend you give this game a go, especially if you love card battles!
If you decide to download TEPPEN, let us know what you think and if you agree or disagree with any of the things we said. Happy gaming and stay casual!
TEPPEN Overall Rating: 4/5
iOS Link: https://apps.apple.com/gb/app/teppen/id1460764653
Android Link: https://play.google.com/store/apps/details?id=jp.gungho.teppen&hl=en_GB
Company: GungHo Online Entertainment
Genre: Card Battle
Rated: 9+
Offers in-app Purchases
About Post Author