Star Chef Review!
"Take your love of food and stir it in Star Chef. Run your own café and 5-star restaurant and experience the joy of building it from the ground up! Enjoy dicing fresh ingredients with experienced chefs while exploring your passion for cuisines across the world!
Star Chef is an addictive cooking and restaurant management game that blends your love for food with the beautiful art of cooking! Run your own restaurant, cater to the insatiable desires of every customer through an expanding menu of worldly cuisines, and build the restaurant of your dreams!
In your journey of becoming a Star Chef, explore special dishes from every continent with skilled staff having exceptional cooking skills, who handle state-of-the-art kitchen and restaurant appliances. This is your chance to follow your passion in a cooking game that's exciting, fun, filled with food, and offers a backyard to harvest the freshest crops!"
iOS Link: https://apps.apple.com/us/app/star-chef-cooking-game/id594753075
Android Link: https://play.google.com/store/apps/details?id=com.NNGames.starchef_android&hl=en_GB&gl=US
Company: 99Games
Genre: Cooking Games
Rated: 4+
Offers in-app Purchases
Gameplay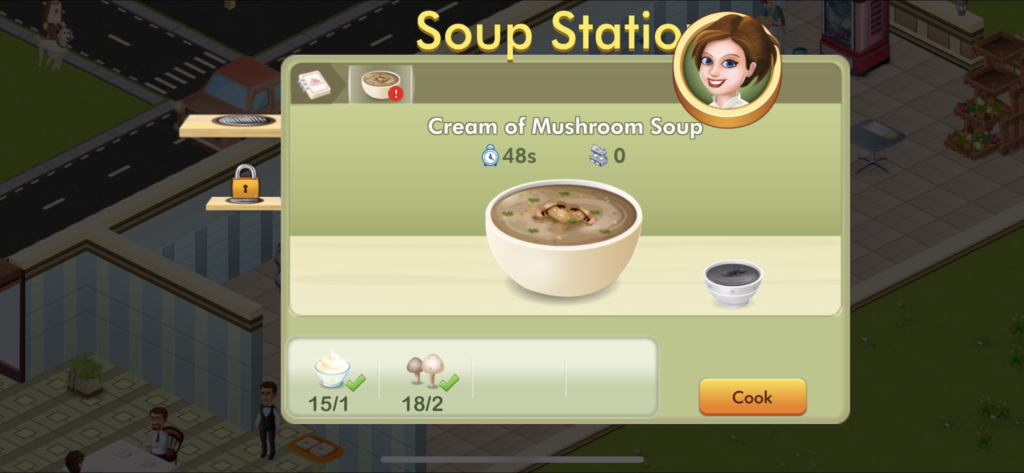 Star Chef plays a lot like other cooking games which is fine, but we're on the hunt to find a cooking game that is unique in its own way. However, we did enjoy how the game expected you to craft your own ingredients from scratch rather than just collecting them like others.
The tutorial is the main thing we didn't enjoy about Star Chef as we feel like it went on forever. In our opinion, we don't think it needs a detailed tutorial as it's pretty self-explanatory.
Graphics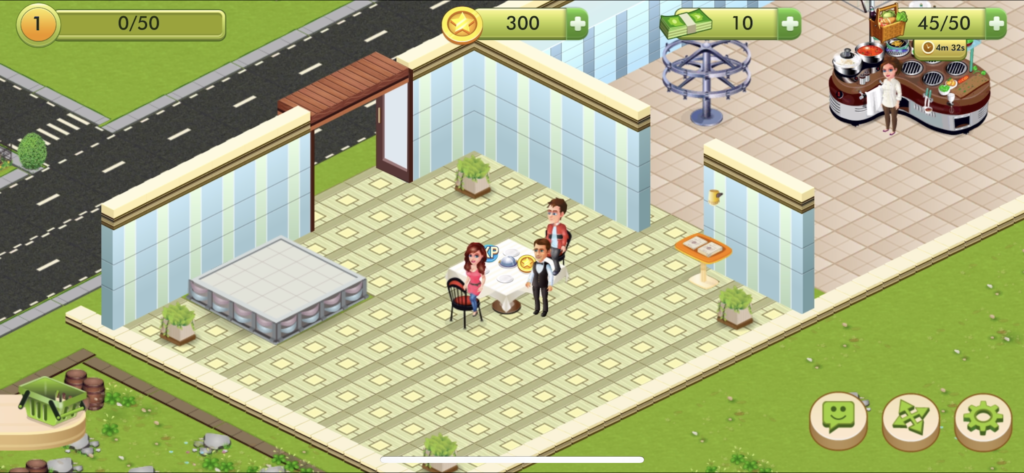 The graphics aren't great. The game is played from a birds-eye point of view so it's easy for the company to not put the effort into the graphics, but we saw the characters glitch a few times and it put us off.
Music & Sounds
The audio, as expected, is very generic. The type you hear in every cooking game – it's upbeat, fun, but also pretty repetitive. You can play without the sound on because the characters don't talk!
Controls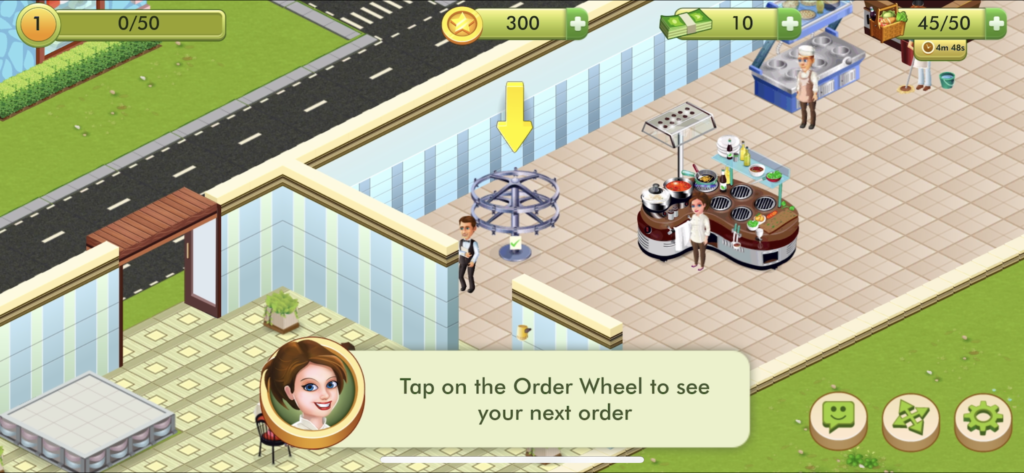 The controls for Star Chef involve a lot of tapping and waiting around. This is good if you are not a gamer who wants to play for a long periodtime, but if you do, you might want to consider an in-app purchase…
The Power of in-app Purchases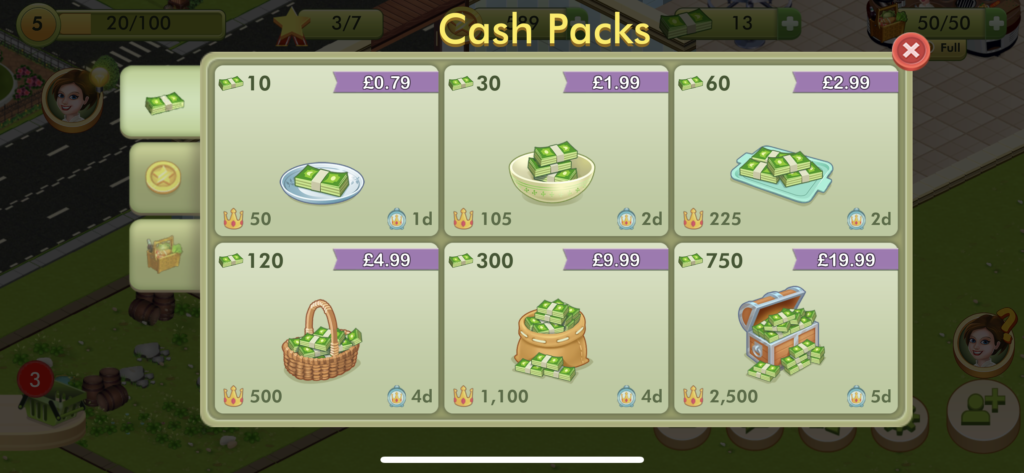 Cash Packs
10 cash for £0.79
30 cash for £1.99
60 cash for £2.99
120 cash for £4.99
300 cash for £9.99
750 cash for £19.99
Coin Packs
500 coins for £0.79
2,500 coins for £2.99
5,000 coins for £4.99
11,000 coins for £9.99
24,000 coins for £19.99
65,000 coins for £48.99
The Verdict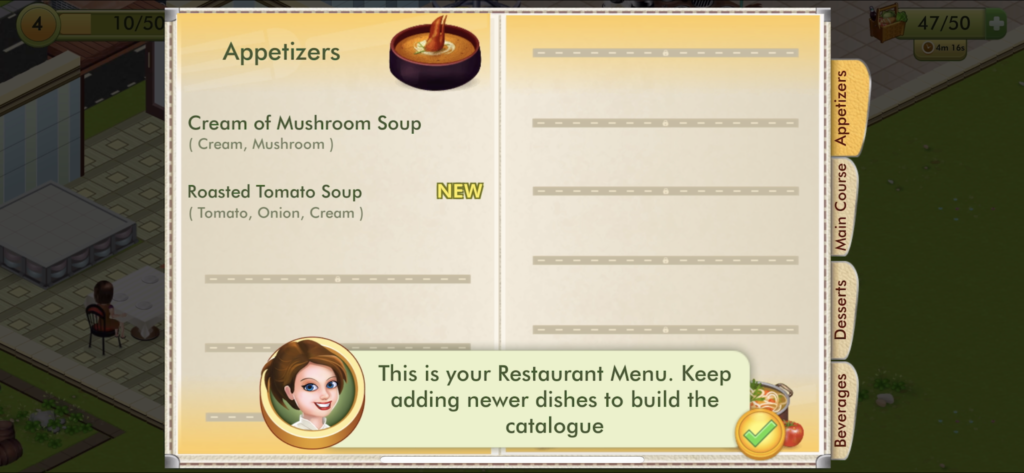 Usually, we love cooking games, yeah, they're all kind of the same but this one bored us quite a bit. The graphics weren't interesting enough and the audio was a bit generic so it's not something we're going to play again in the future.
If you decide to download Star Chef, let us know what you think and if you agree or disagree with the things we said. Happy gaming and stay casual!
Star Chef Overall Rating: 2/5
iOS Link: https://apps.apple.com/us/app/star-chef-cooking-game/id594753075
Android Link: https://play.google.com/store/apps/details?id=com.NNGames.starchef_android&hl=en_GB&gl=US
Company: 99Games
Genre: Cooking Games
Rated: 4+
Offers in-app Purchases
About Post Author