Star Chef 2 Review!
"Welcome to the most loved restaurant management game: Star Chef 2! Join millions in cooking, serving, managing, and trading. Meet chefs around the world and cater to celebrations. Form your CHEF TEAM to combat rewarding challenges and become the MASTER CHEF.
Are you passionate about cooking? Are you a food enthusiast? Do you have a zest for delicious recipes from all over the world? If your answer is a yes, then you've come to the right place.
Dive into a narrative where all your childhood memories come rushing back when you discover that your favorite go-to diner as a child is now up for sale due to its plummeting business. As you reminisce the good old glory days of Star Diner, you gear up to take over the now lifeless diner and turn it into an exquisite restaurant one step at a time.
Cook, bake, and grill delicious food of various cuisines using top-notch cooking techniques and state-of-the-art appliances. Renovate your restaurant and glitz up the ambiance with lavish decors. Hire and manage world-renowned chefs from across the globe to bring together authentic-style gourmet cuisines. Engage your customers in an extravagant fine-dining experience and scale dizzy heights to ultimately become a master chef or even bigger, The Star Chef."
iOS Link: https://apps.apple.com/us/app/star-chef-2-restaurant-game/id1437231181
Android Link: https://play.google.com/store/apps/details?id=com.NNGames.starchef_2&hl=en_GB&gl=US
Company: STAR CHEF LLC
Genre: Cooking Games
Rated: 4+
Offers in-app Purchases
Gameplay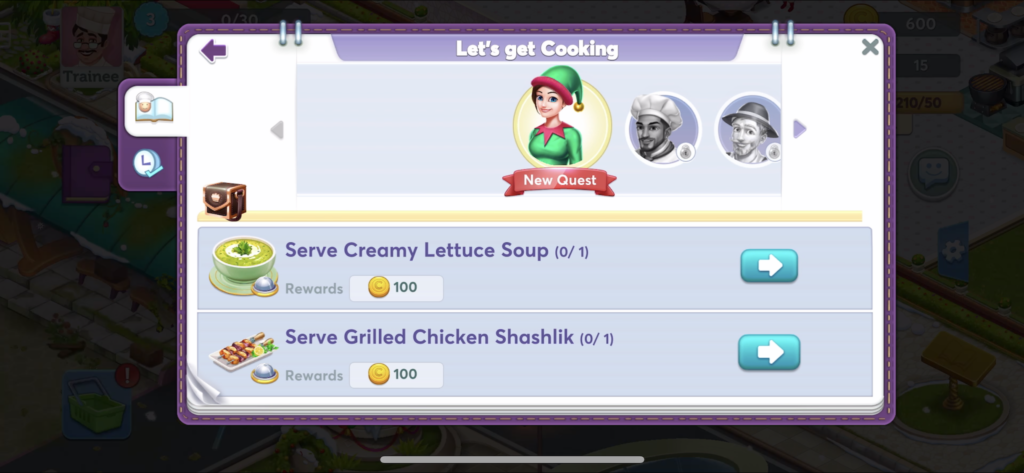 In Star Chef 2, you get to open your own restaurant from scratch. This means sorting out the interior, serving customers, and even selling your recipes to make extra money. To be honest, this game isn't very different from other cooking games.
I've reviewed the first Star Chef game previously and honestly can't see many improvements. I think I like this one better because it has a Christmas theme, but that's only because it's the time of year. I feel like it would be pretty basic any other time!
Graphics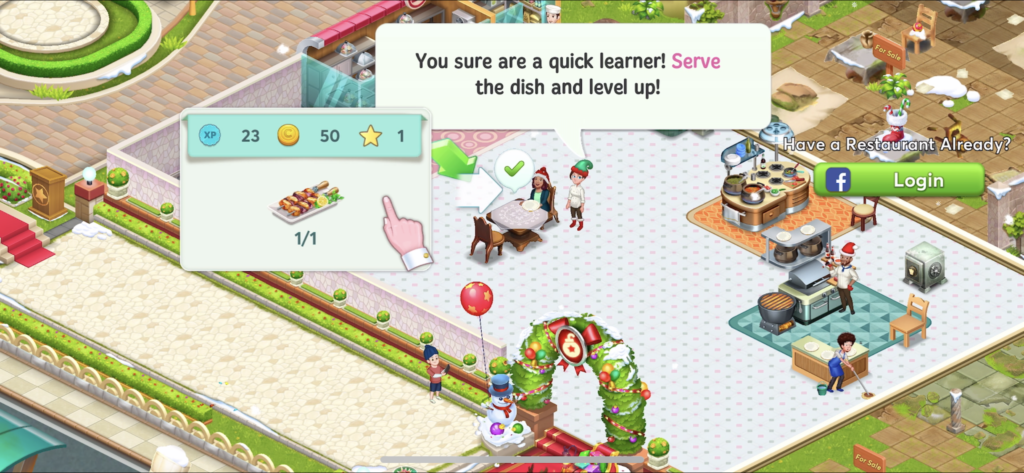 The graphics have definitely improved since the first game, however, they're definitely not anything special as a whole. I noted a few glitches in the previous game but they seem to be gone now!
Music & Sounds
The audio fits in very well with the Christmas theme, but it's on a loop so it gets quite annoying after a while. I personally wouldn't play this game with sound in the future!
Controls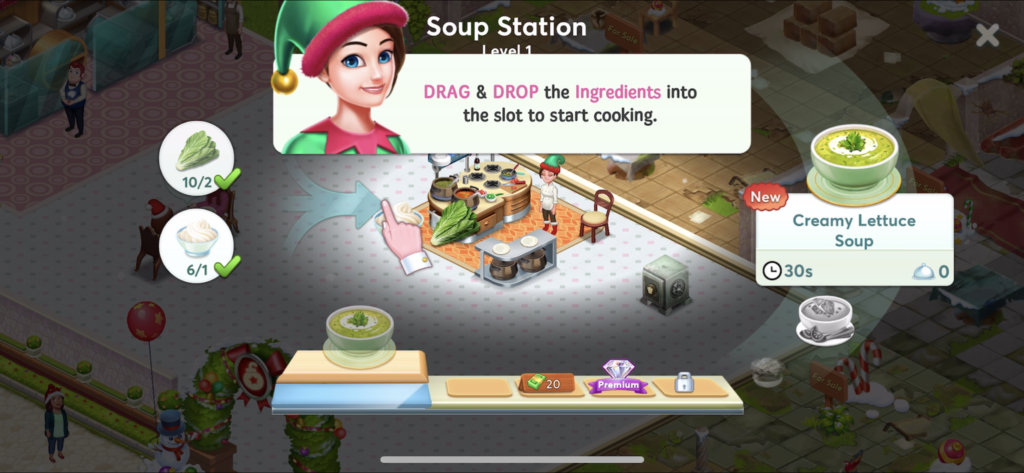 A lot of this game consists of tapping on items and dragging them to customers, making the controls pretty easy to follow. I have no complaints in this department!
The Power of in-app Purchases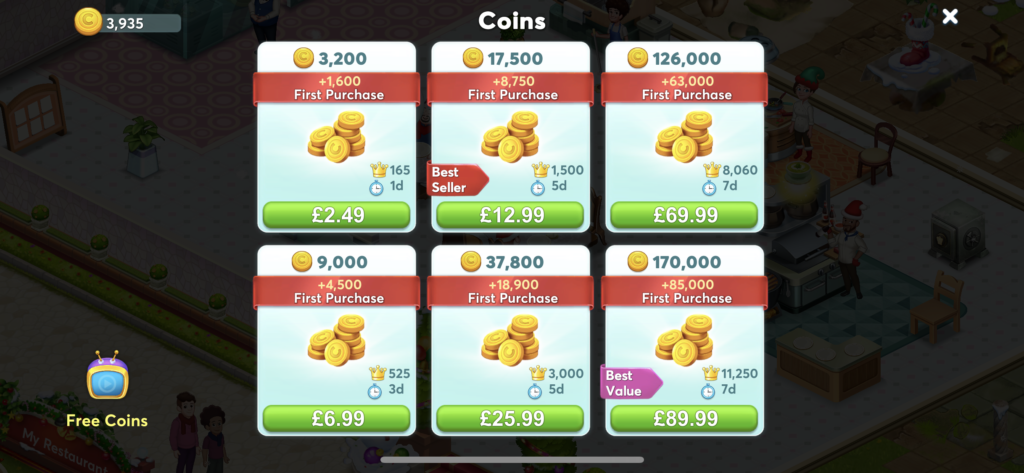 Coins
3,200 coins for £2.49
9,000 coins for £6.99
17,500 coins for £12.99
37,800 coins for £25.99
126,000 coins for £69.99
170,000 coins for £89.99
Cash
125 cash for £4.49
280 cash for £8.99
600 cash for £17.99
1,400 cash for £34.99
4,000 cash for £89.99
The Verdict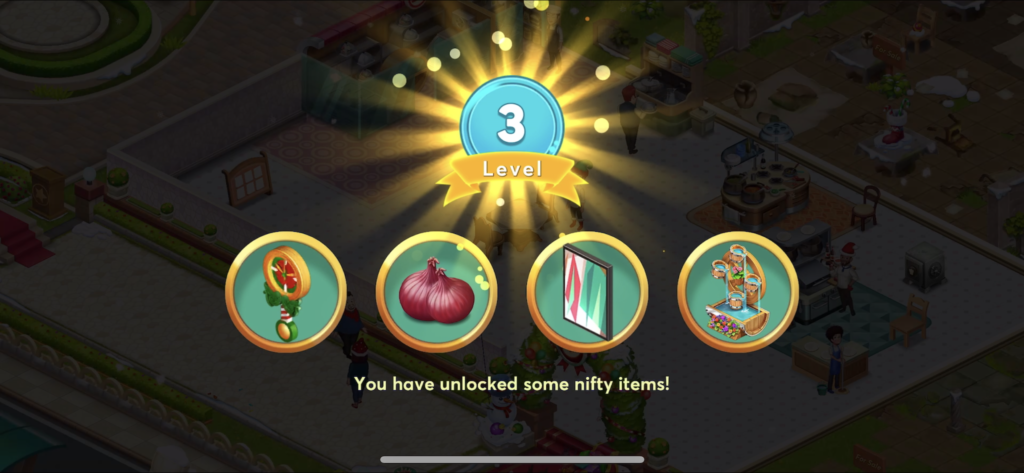 Star Chef 2 is definitely better than the first game, from the graphics to general gameplay, however, it's not something I'm going to continue playing. I think there are far too many similar games out there for this to be worth my time!
If you decide to download Star Chef 2, let us know what you think and if you agree or disagree with any of the things we said. Happy gaming and stay casual!
Star Chef 2 Overall Rating: 3/5
iOS Link: https://apps.apple.com/us/app/star-chef-2-restaurant-game/id1437231181
Android Link: https://play.google.com/store/apps/details?id=com.NNGames.starchef_2&hl=en_GB&gl=US
Company: STAR CHEF LLC
Genre: Cooking Games
Rated: 4+
Offers in-app Purchases
About Post Author