Stacky Bird Review!
"Enjoy our new Stacky Widget! Play endless Stacky Bird levels right on your home screen!
Stack your eggs to pass obstacles, but watch out for monsters and spikes. Stacky Bird is the fun, addicting game you've been waiting for, with hours of flappy fun!
This bird is on a mission to fly to new lands. Build up a long chain of eggs and flap around obstacles to reach new levels and locations, with beautiful birdhouses for you to claim.
Stack the perfect amount of eggs and make 3 perfect landings to enter Danger Mode. Build up to greater challenges and flap your way to the finish as the best bird on the leaderboard!
The bird games are fun and addictive, but you can unlock even more characters! Chickens, cats, pigs, and more – find your favorite character and fly across the obstacles.
Flap through the colorful levels and help your bird fly home!"
iOS Link: https://apps.apple.com/us/app/stacky-bird-fun-no-wifi-games/id1499304256
Android Link: https://play.google.com/store/apps/details?id=com.kooapps.stackybirdandroid&hl=en&gl=US
Company: Kooapps
Genre: Casual
Rated: 4+
Offers in-app Purchases
Gameplay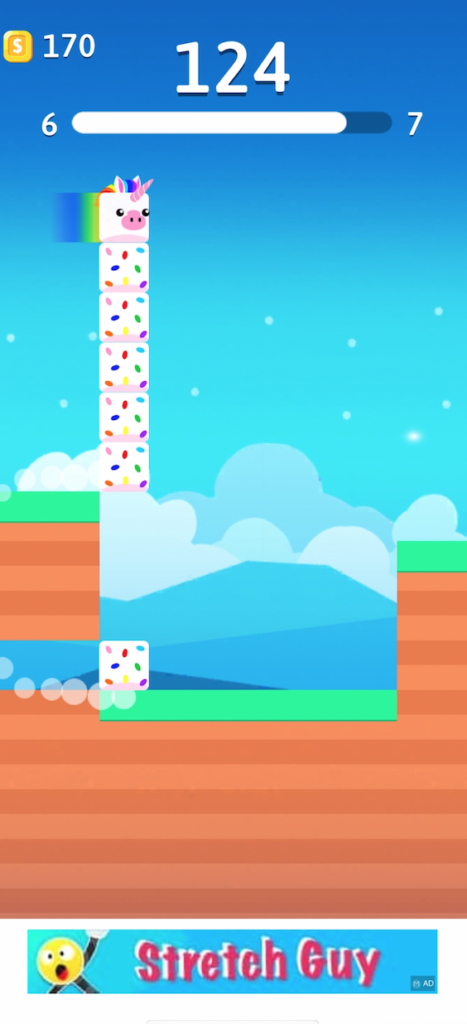 Stacky Bird is a platformer game that consists of building the eggs underneath your bird to get through obstacles. Sometimes you need to be small, sometimes you need to be large, just make sure you're quick.
Graphics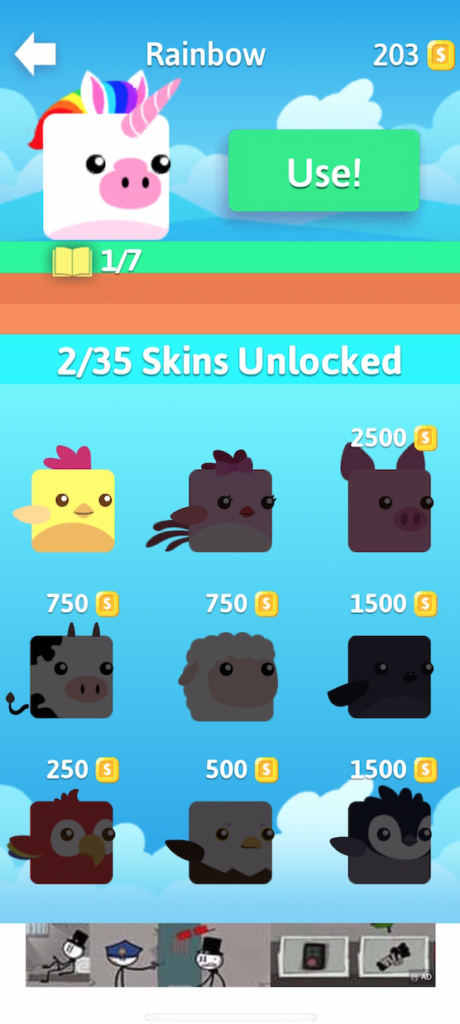 The graphics are simple and work well with the style of the game, it doesn't need to be overcomplicated. The colors work well together and it doesn't lag at all.
Music & Sounds
It was expected that the audio was going to be generic, however, it doesn't bother me as this is such a fast-paced game you barely notice it.
Controls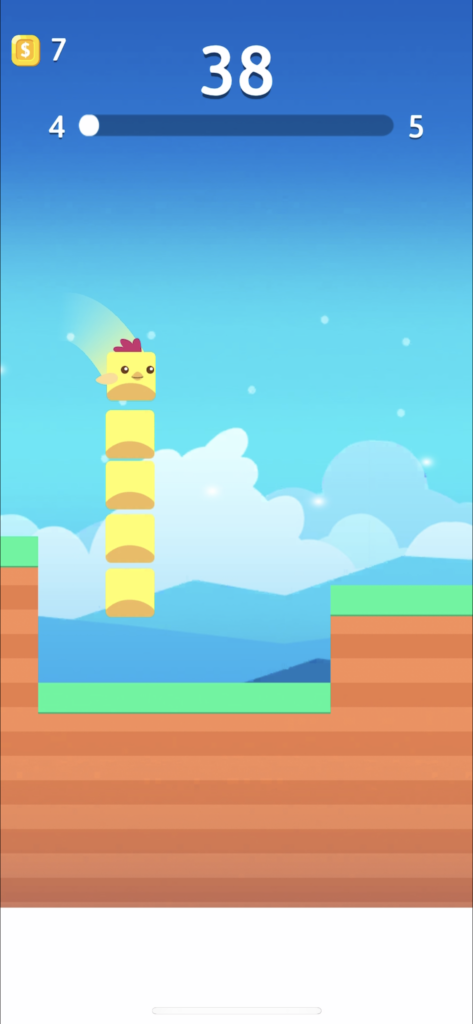 You can either tap to add eggs or hold your finger down. Holding down will do it faster if you're in a panic but it's worth noting that slow and steady wins the race when it comes to Stacky Bird.
The Power of in-app Purchases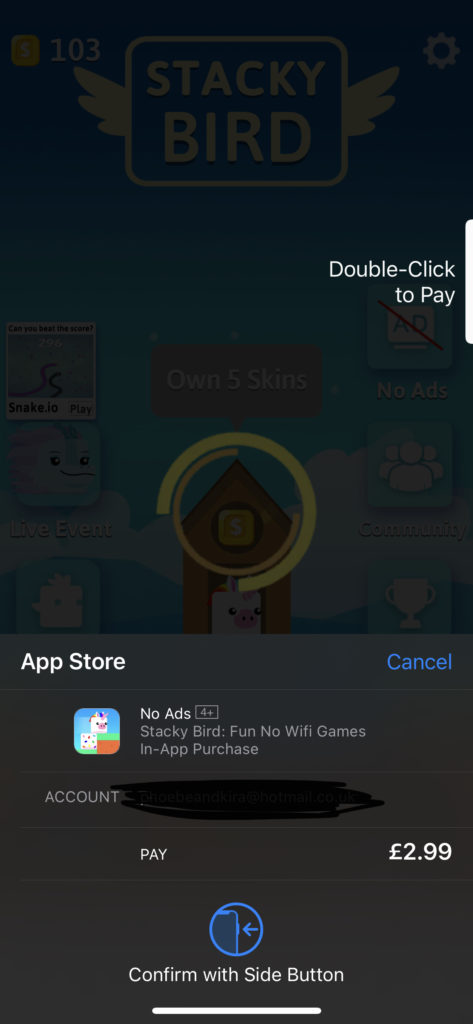 Skins
There's an array of skins available on Stacky Bird, however, you can't purchase them with real money. The only way to buy skins is to collect coins by playing the game.
Removal of ads
The only in-app purchase available in Stacky Birds is the removal of ads for £2.99.
The Verdict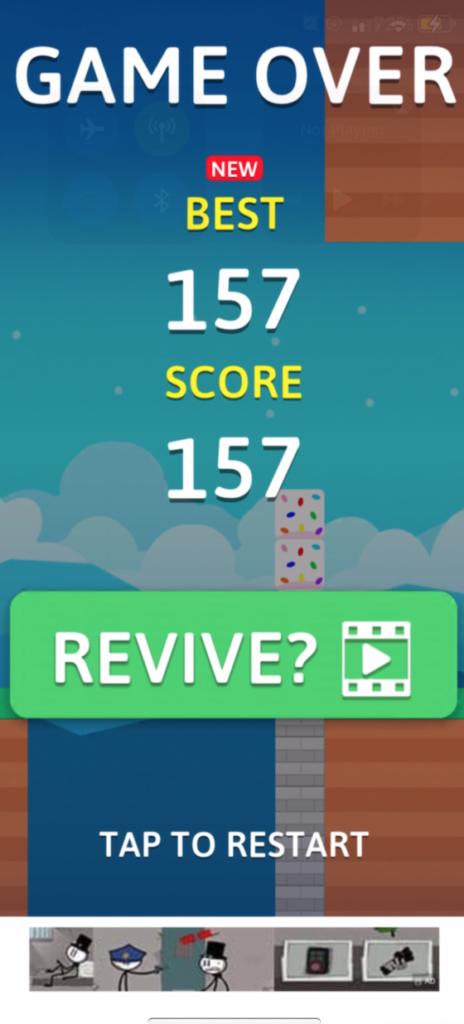 I've seen games like this before on the app store, but that doesn't mean I didn't enjoy it. I liked that there weren't many in-app purchases and you can collect skins from purely playing. It can also be played offline so that's a big win in my eyes!
If you decide to download Stacky Bird, let us know what you think and if you agree or disagree with any of the things we said. Happy gaming and stay casual!
Stacky Bird Overall Rating: 3/5
iOS Link: https://apps.apple.com/us/app/stacky-bird-fun-no-wifi-games/id1499304256
Android Link: https://play.google.com/store/apps/details?id=com.kooapps.stackybirdandroid&hl=en&gl=US
Company: Kooapps
Genre: Casual
Rated: 4+
Offers in-app Purchases
About Post Author