Stack Colors! Review
"Stack Colors is here! Move and stack the right color platforms and finally kick them to get a huge score boost in a satisfying way!"
iOS Link: https://apps.apple.com/us/app/id1504295793
Android Link: https://play.google.com/store/apps/details?id=com.redforcegames.stack.colors&hl=en_US
Company: Voodoo
Genre: Casual
Rated: 12+
Offers in-app Purchases
Gameplay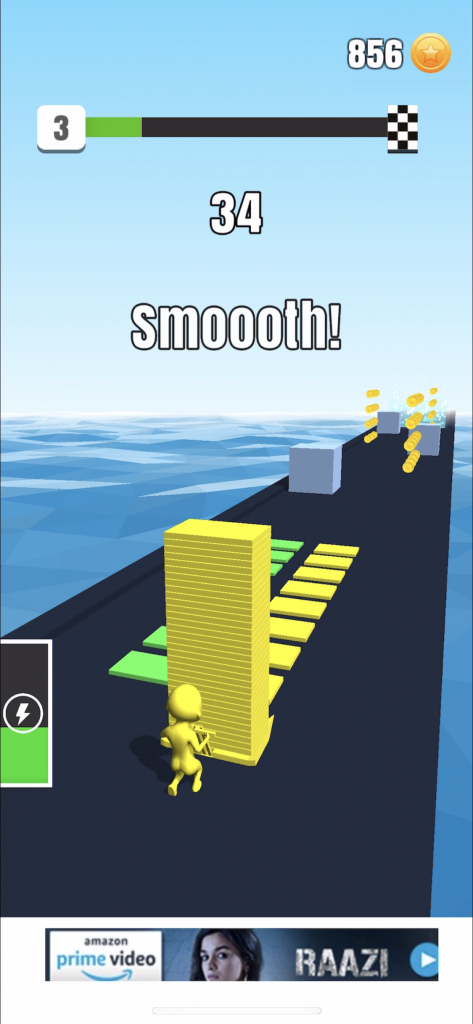 After reviewing my fair share of Voodoo games in the past, I wasn't surprised to see another hit the charts. This time its Stack Colors! Judging it right off the bat, it's very similar to Cube Surfer which we reviewed not too long ago – but don't worry, there's no lawsuit there – Cube Surfer is also made by Voodoo.
The idea is to collect the same color blocks as the one you start with. If you hit another color, you will lose points or the match will end so be careful! As you progress through the levels, there are different obstacles to face but overall the gameplay was pretty easy. Just be aware that the colors change all the time – this was the only part I found hard to keep up with.
Graphics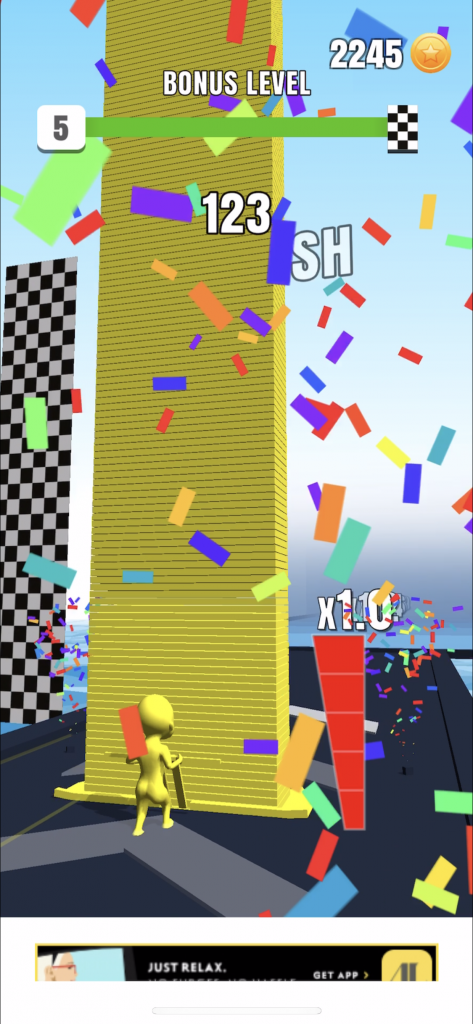 Much like my disappointment with Cube Surfer's graphics, I felt the same with Stack Colors! Although it's very colorful (as expected from a game about colors), it lacked the detail I see in other games and ruined the whole thing for me. As much as I found Cube Surfer to be fun, I was put off by the visuals.
Music & Sounds
Apart from the sound of coins being collected, Stack Colors! is completely mute. This was definitely expected as most Voodoo games don't have sound. Sound is an important part of a game so it's bizarre to me why they would leave it out.
Controls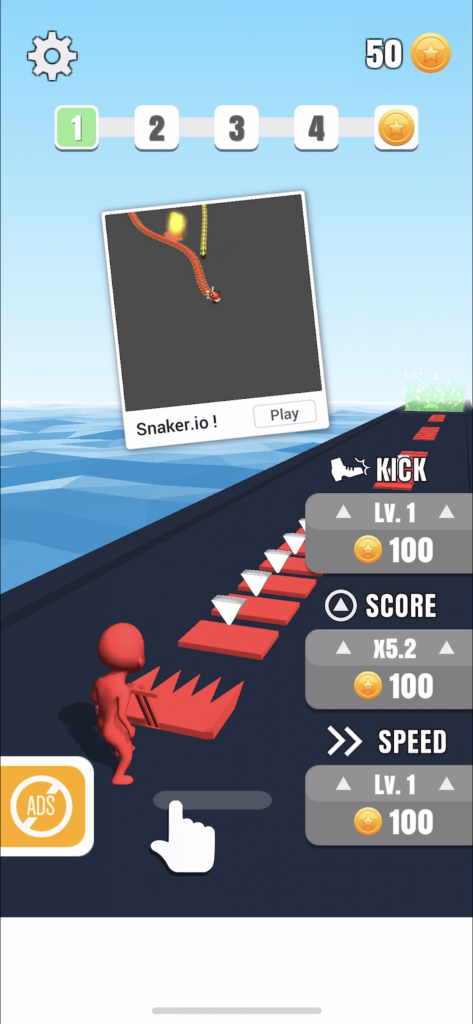 To control your character, all you need to do is drag your finger left and right. Remember to avoid all the obstacles and collect the coins!
The Power of in-app Purchases
Stack Colors! doesn't currently have any in-app purchases apart from the removal of ads that'll set you back only £2.99. If you enjoy playing this game then I'd say that's a pretty sweet deal!
The Verdict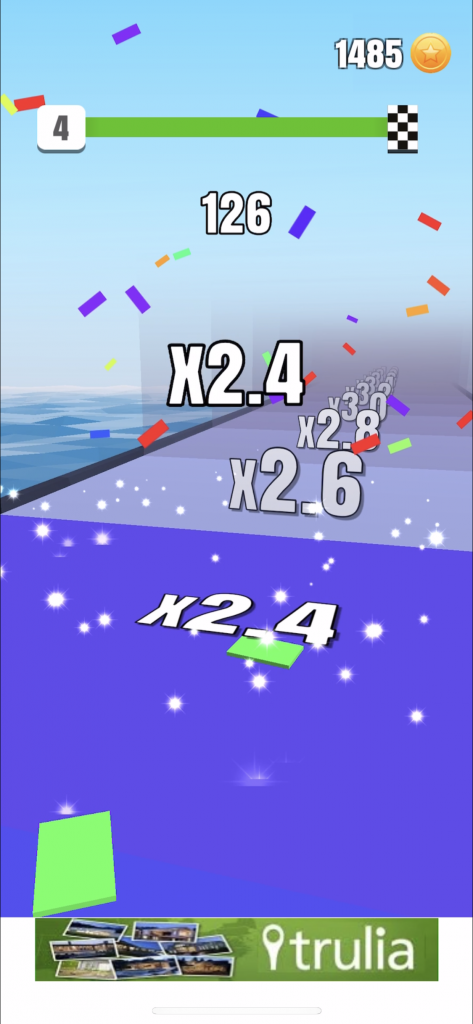 Although I found Stack Colors very addicting and overall fun to play, I'm a gamer who can't look past basic graphics. It's pretty clear these games by Voodoo are made cheaply to get downloads and we're going to keep trying them so you don't have to!
If you decide to download Stack Colors!, let us know what you think and if you agree or disagree with any of the things we said. Happy gaming and stay casual!
Stack Colors! Overall Rating: 3/5
iOS Link: https://apps.apple.com/us/app/id1504295793
Android Link: https://play.google.com/store/apps/details?id=com.redforcegames.stack.colors&hl=en_US
Company: Voodoo
Genre: Casual
Rated: 12+
Offers in-app Purchases
About Post Author